On the fifth night of protests that have seen Richmond's streets burning, police tear-gassing peaceful demonstrators, and people fighting against the police brutality that killed George Floyd, Mayor Levar Stoney walked Tuesday evening alongside the residents he swore to serve.
Hundreds waited for him at the Virginia State Capitol, where the National Guard looked on as organizer Natalie André told people to ask themselves why they're here, and repeated a reminder to "not let your emotions be the reason why you don't think before you do something." Richmond Public Schools Superintendent Jason Kamras watched with son Ezra to the side.
Stoney began to march from the Capitol around 6 p.m., as a sea of demonstrators took up more than five blocks of Broad Street. In an interview with the Richmond Times-Dispatch moments before the crowd converged with thousands already waiting at the Robert E. Lee statue on Monument Avenue, Stoney said he felt the pain that comes with seeing a fellow black man killed by police. 
The mayor vowed to expedite policies that would remove choke holds, establish a civilian review board to hold police accountable and investigate de-escalation techniques — demands activists have called for in Richmond since the killing of Marcus-David Peters during a mental health crisis in 2018 by Richmond police department.
"I want us to do better. There's been a lot of injustices out there," Stoney said. "I'm here to stand by those peaceful protesters today, 100%"
Then 45 minutes before the 8 p.m. curfew he put in place on Sunday, he walked out. "Please stay with us. Please," some people said. "We need you to do better."
The booing began once he told the crowd at the base of the Lee monument that he wouldn't stay past the curfew.
The night before, half an hour before curfew, protesters at the same location were barraged with tear gas without warning by police in riot gear.
As Stoney left, he assured demonstrators the tear gassing wouldn't happen again. A spokesman for the mayor said he had to leave because of the 8 p.m. curfew and that it took 30 minutes to leave the crowded area.
State Sens. Ghazala Hashmi, D-Chesterfield, and Jennifer McClellan, D-Richmond, along with Richmond City Councilman Michael Jones, stayed to speak with residents after Stoney left. As curfew neared, people began singing "Lean on Me" by Bill Withers, swaying from side to side as the police presence dwindled.
Earlier Tuesday during a gathering outside City Hall, Stoney apologized for the tear gas deployed Monday and promised that unspecified disciplinary action would be taken. Protesters said they needed more than an apology — they want action. Tuesday night, chants echoed on Monument Avenue, asking Stoney to release the badge numbers of the officers who used tear gas.
Also on hand Tuesday evening was Lt. Gov. Justin Fairfax, who vowed to disobey Stoney's curfew. "It's 8 o'clock and I'm not going anywhere," he said, according to Virginia Public Media.
As of 10 p.m. Tuesday, police reported no fires, property damage or other incidents related to the protests. Stoney said earlier Tuesday that peaceful protesters would not be arrested for violating the curfew. Two hundred people were arrested for violating an 8 p.m. curfew in the city on Sunday.
Police had a modest presence during the march on Tuesday, which began around 6 p.m. Security was tight, however, near police headquarters on Grace Street, which was blocked by military Humvees. Soldiers were also on hand at the state Capitol.
Asked if consideration was being given to dropping charges against those arrested Sunday, Richmond Commonwealth's Attorney Colette McEachin said that her office "is giving each case the individualized attention it deserves and each case will be resolved as appropriate based upon the evidence."
20200603_MET_AFTERNOONPROTEST_AWE01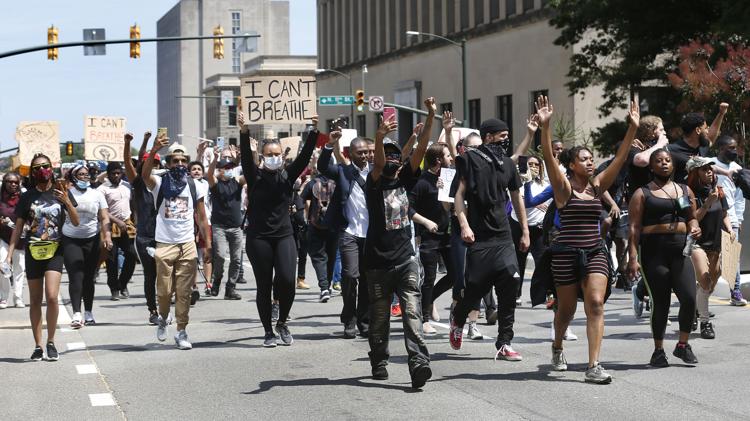 20200603_MET_AFTERNOONPROTEST_AWE02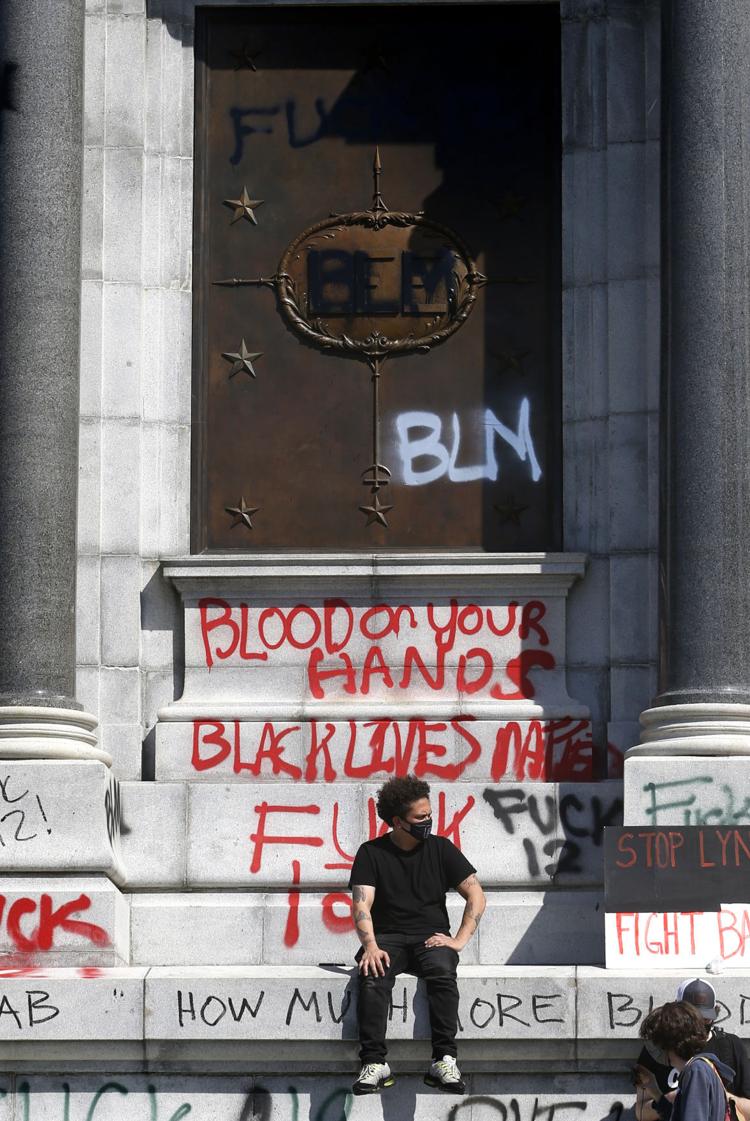 20200603_MET_AFTERNOONPROTEST_AWE03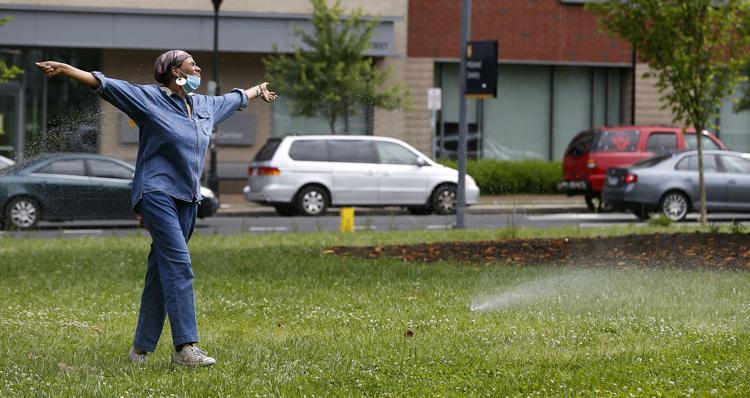 20200603_MET_AFTERNOONPROTEST_AWE04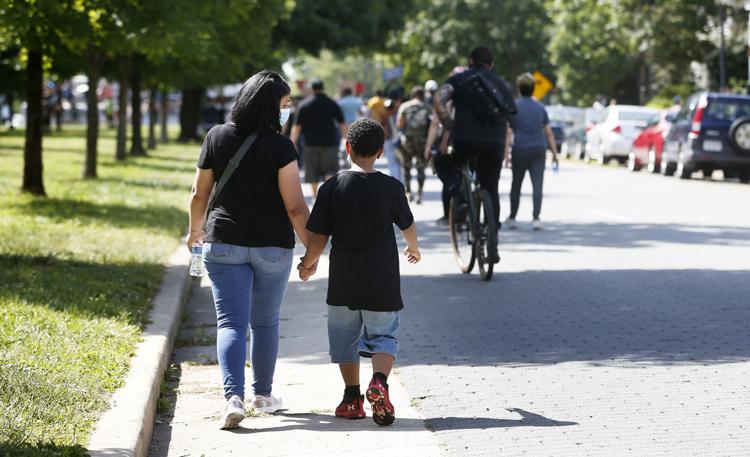 20200603_MET_AFTERNOONPROTEST_AWE05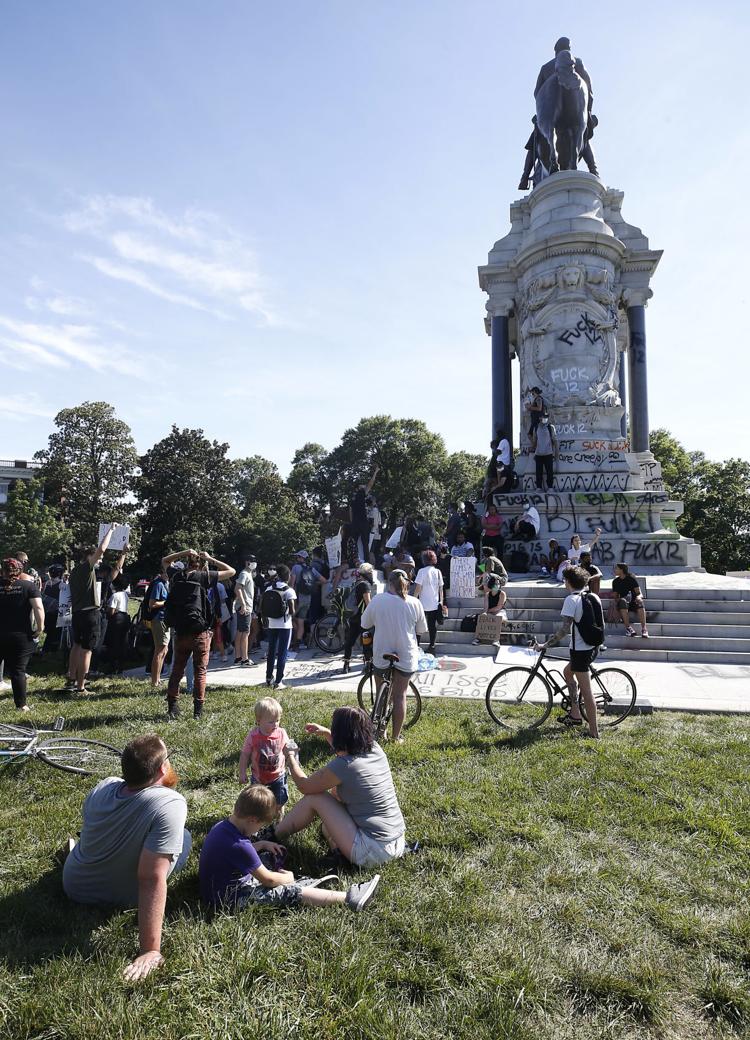 20200603_MET_AFTERNOONPROTEST_AWE07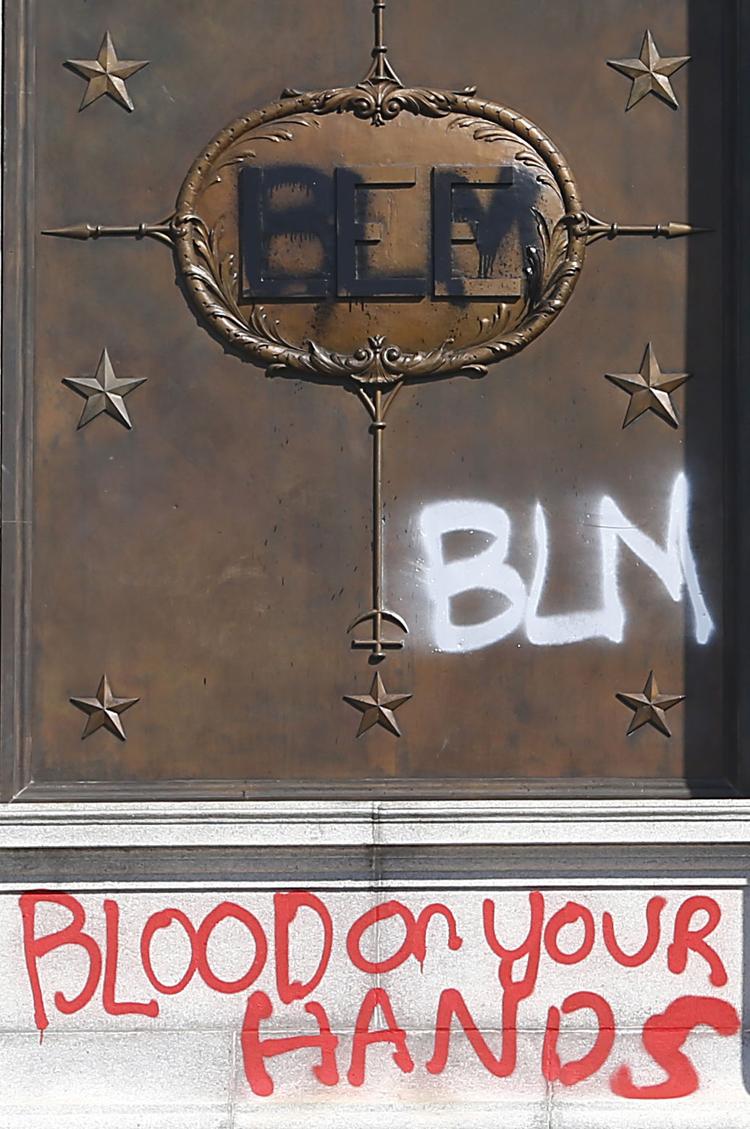 20200603_MET_AFTERNOONPROTEST_AWE09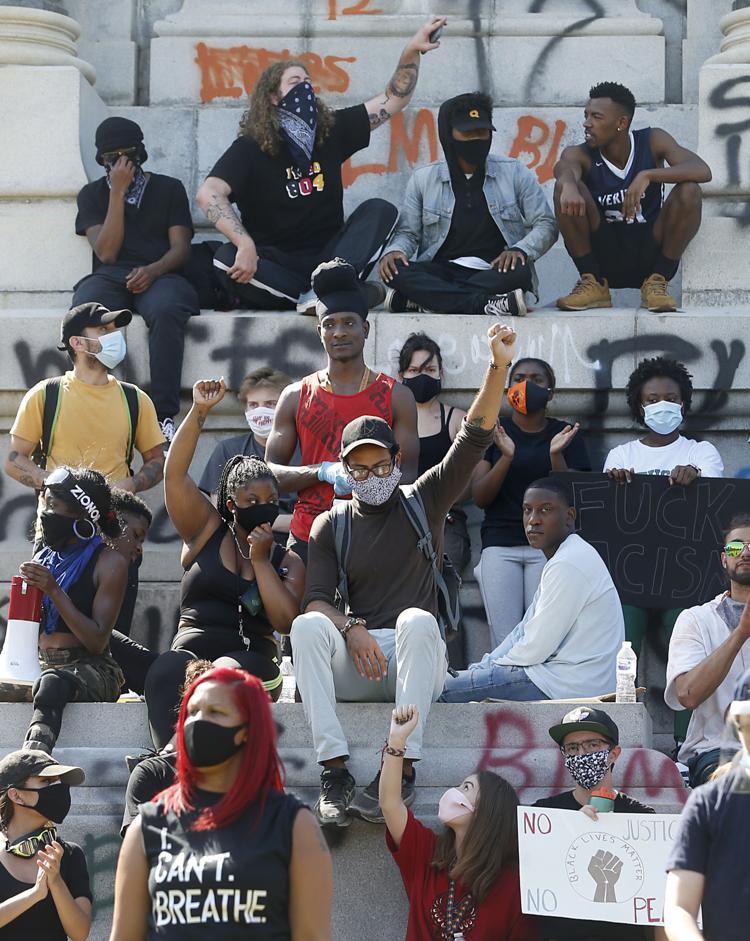 20200603_MET_AFTERNOONPROTEST_AWE10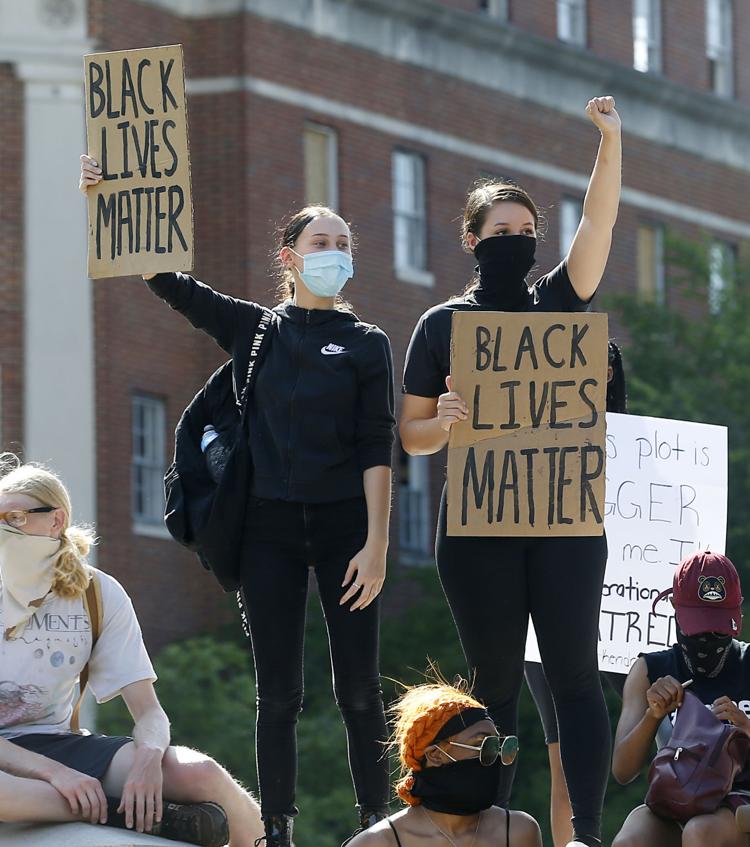 20200603_MET_AFTERNOONPROTEST_AWE11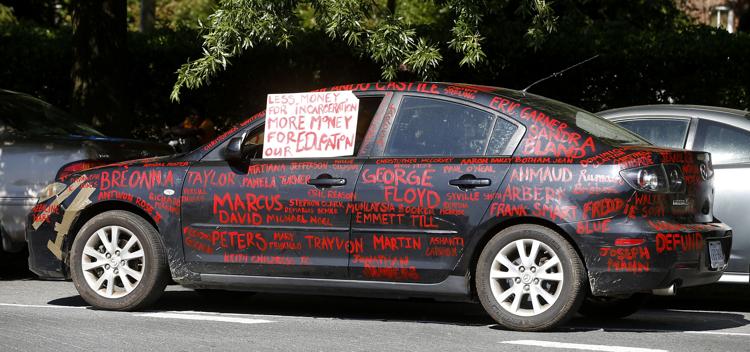 20200603_MET_AFTERNOONPROTEST_AWE08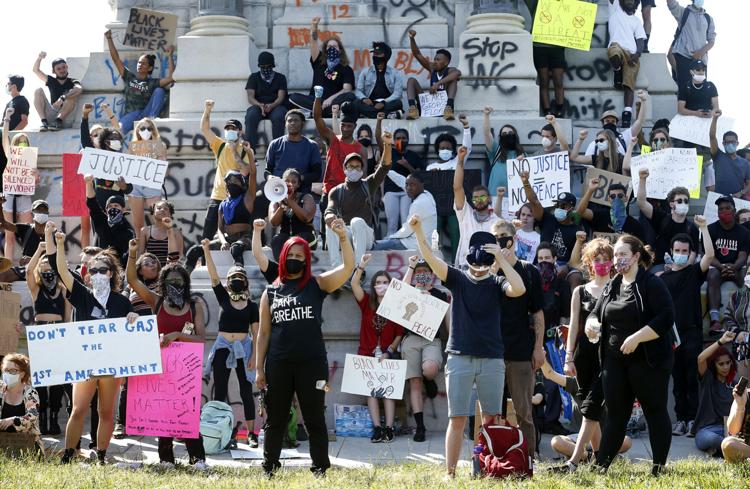 20200603_MET_AFTERNOONPROTEST_AWE12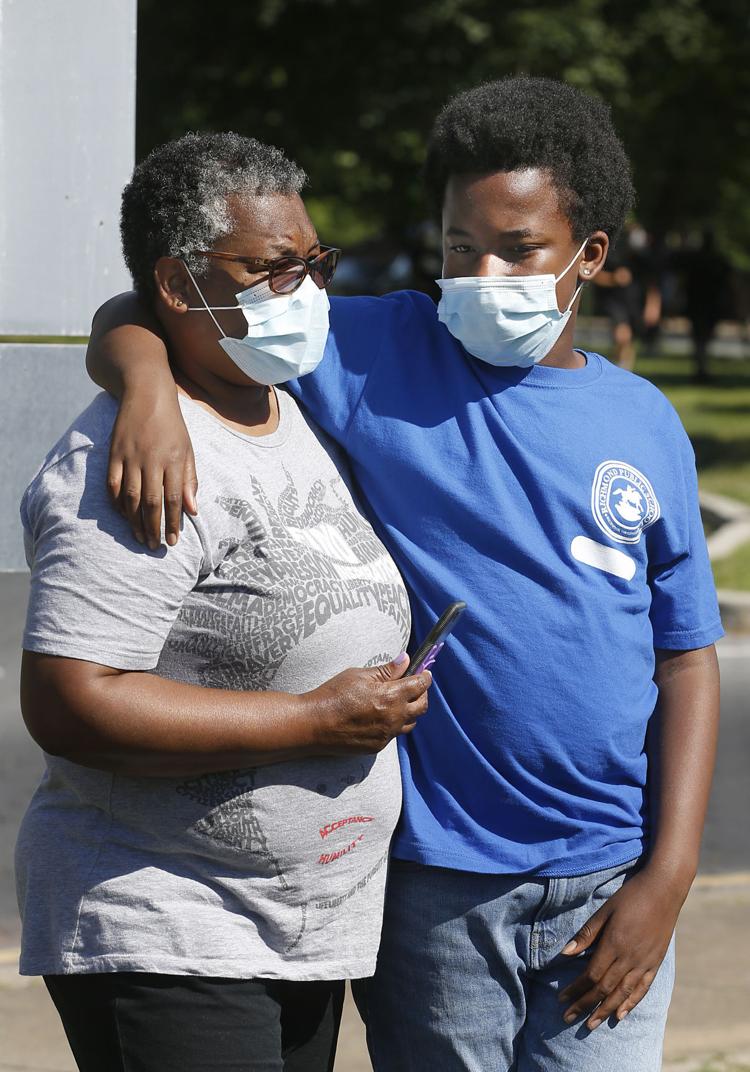 20200603_MET_AFTERNOONPROTEST_AWE13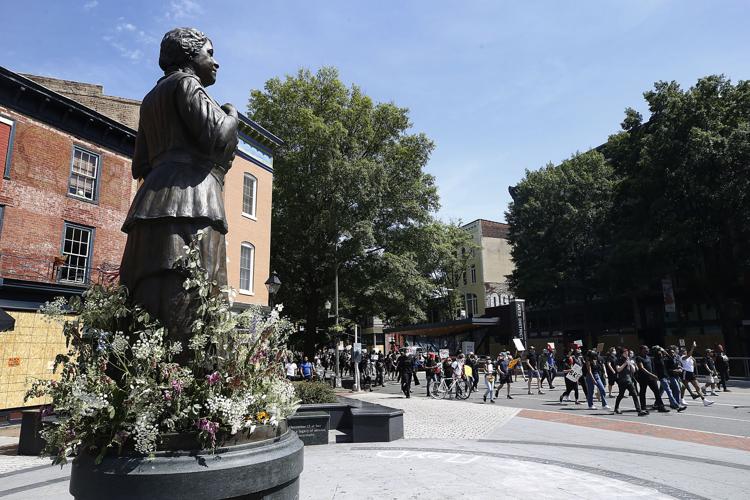 20200603_MET_AFTERNOONPROTEST_AWE14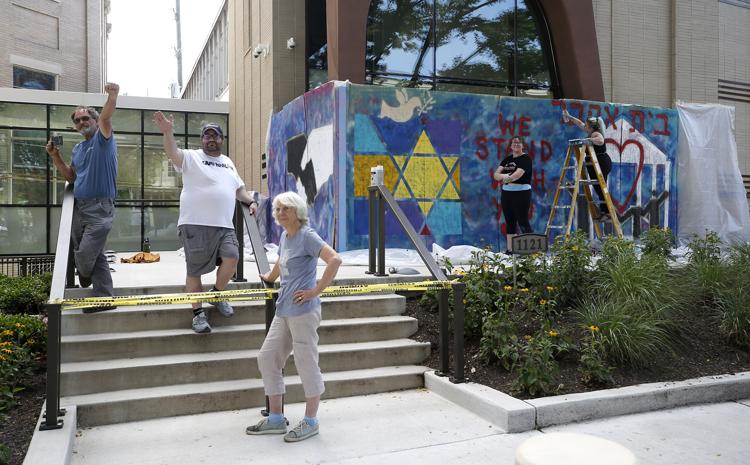 20200603_MET_AFTERNOONPROTEST_AWE15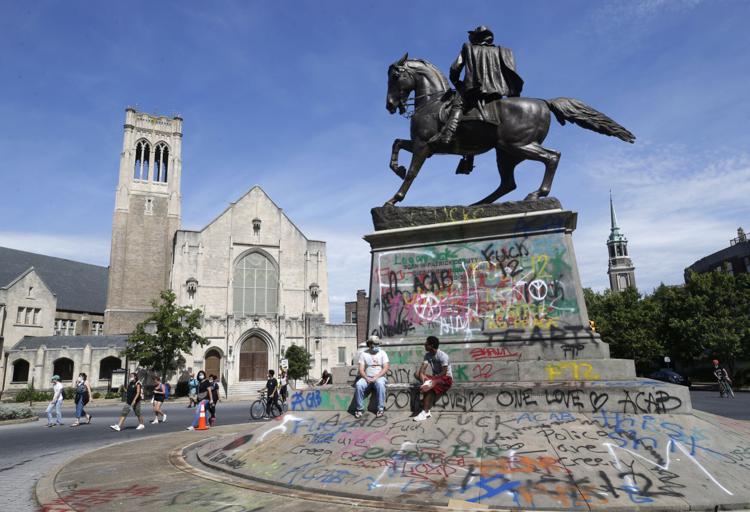 20200603_MET_AFTERNOONPROTEST_AWE16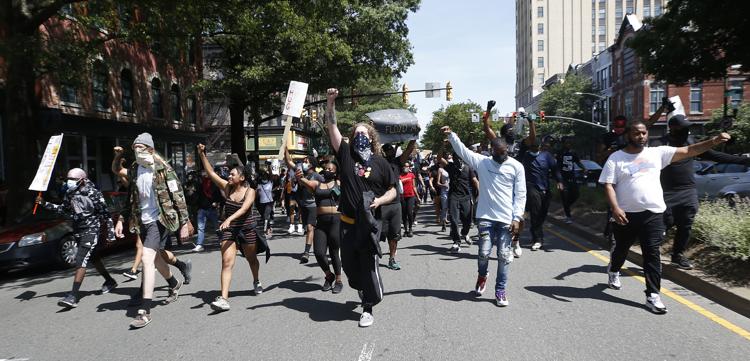 -- HIDE VERTICAL GALLERY ASSET TITLES --