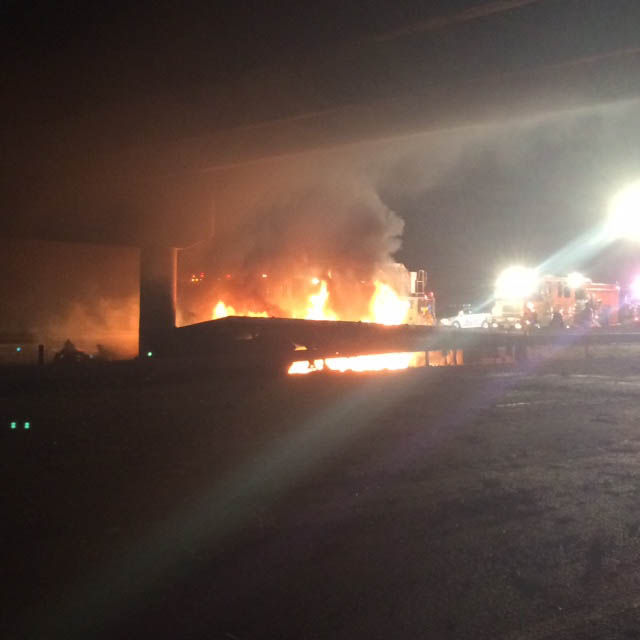 Two people were killed early Wednesday after the tractor-trailer they were riding in ran off northbound Interstate 95, hit an overpass pillar and caught fire at the I-295 interchange in Henrico County, Virginia State Police said.
The accident happened about 1:15 a.m., state police said.  
The driver and a passenger were declared dead at the scene. Their bodies were taken to the state medical examiner's office for identification.
The driver may have fallen asleep at the wheel, state police said.
The Virginia Department of Transportation said a preliminary inspection indicates damage to the I-295 overpass is superficial and that the span is safe to drive on.
The Associated Press contributed to this report.