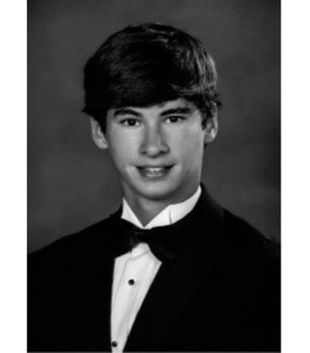 A senior at Trinity Episcopal High School has died after the outdoor enthusiast's kayak overturned on the James River earlier this week.
William Christian Wood III, who went by Christian, celebrated his 18th birthday less than two weeks before his death Tuesday.
The Midlothian teen was an "elite kayaker," according to Rob Short, head of the Richmond school, who said in a phone interview Friday that Wood traveled all over the country following his passion.
"That's where he got his joy — the outdoors," Short said. Wood was actively involved in the school's outdoor program and was a counselor at Passages Adventure Camp, according to his obituary.
Wood was kayaking with a friend in the James River near Belle Isle on Monday afternoon when he was caught in the river's hydraulics, according to Richmond's Fire and Emergency Services department.
His friend was able to get him out of the water around 2:48 p.m. and began CPR. He was taken by ambulance to a hospital, where he was taken off life support on Tuesday.
"The hearts of the Trinity community go out to the Wood family during this time of unimaginable difficulty," Short said in a statement.
"Our school is in a period of mourning, as we process this loss. We have provided counseling resources to any students seeking emotional support, and have communicated to parents that those resources are available. It is at times of intense emotion that our community is strengthened. I know that we will support our grieving students, parents, teachers, staff and broader community in the days and weeks to come."
Bound for Virginia Tech, where he planned to major in physics, Wood was an International Baccalaureate diploma candidate at Trinity.
"He was a very strong student, academically excellent," Short said.
The IB program is intense, Short said, and demands a great deal from those who participate. Wood rose to the challenge, he said.
"He was a scientist, a writer, an athlete, a poet," Short said. "It's a renaissance person. He was involved in so many ways."
The river was at about 14½ feet at the time of the rescue, according to the National Weather Service. Anything above 12 is considered flood stage. The water peaked at 15.4 feet Monday night.
By law, a life jacket is required within Richmond city limits when water levels are 5 feet or higher, according to the city's James River Park System.
Wood was wearing all of the necessary protective gear, including a life jacket and helmet, according to a spokesman with the city's Emergency Services department.
When water levels are at or above 9 feet, a high water permit is required. But the city has been reassessing its permitting process.
A visitation is scheduled from 2 to 4 and 6 to 8 p.m. Saturday at the Central Chapel of Bennett Funeral Home, 3215 Cutshaw Ave. A service will be held 3 p.m. Sunday at Walnut Grove Baptist Church at 7046 Cold Harbor Road in Mechanicsville.
He will be interred at Hollywood Cemetery, overlooking the James River, at 11 a.m. Tuesday.
In lieu of flowers, the family asks that donations be made in Wood's memory to Trinity Episcopal School, in support of the Outdoor Program (3850 Pittaway Drive, Richmond, VA 23235) or trinityes.org/give.
(804) 649-6527
Twitter: @AliRockettRTD