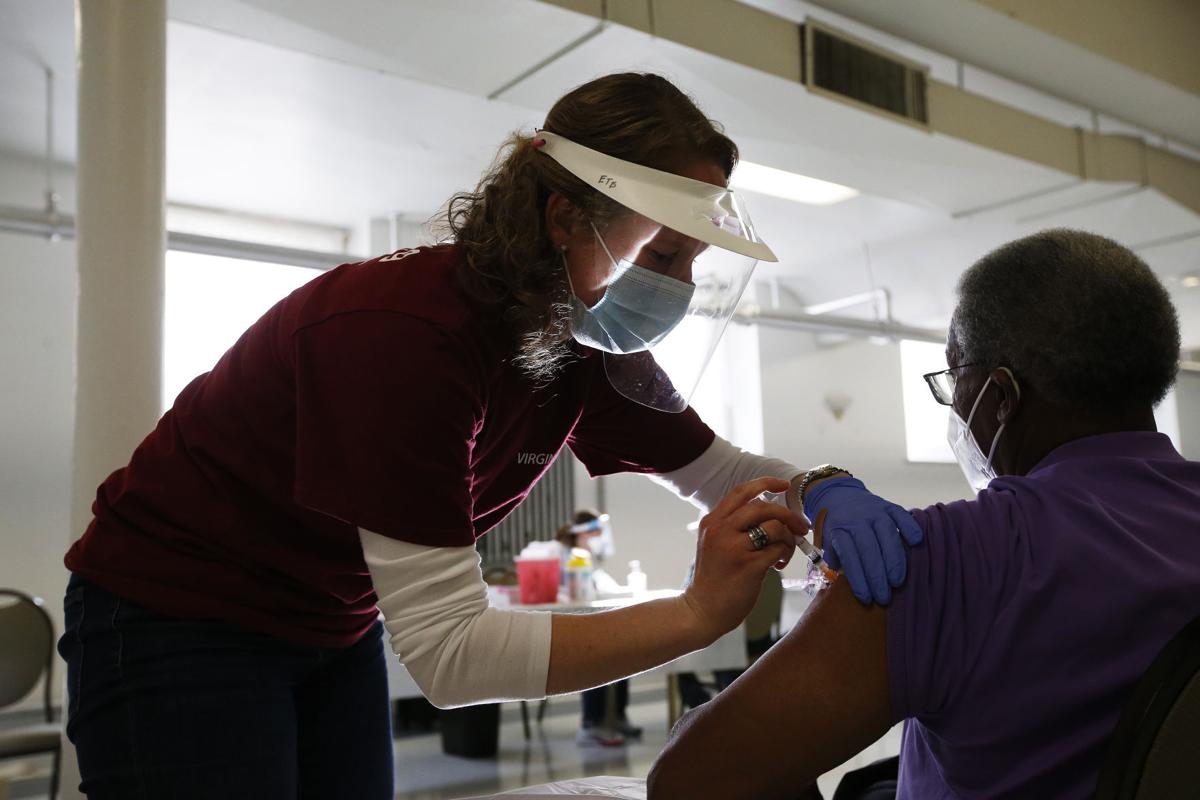 The Centers for Disease Control and Prevention confirmed Tuesday afternoon that a 45-year-old woman in Virginia who died within two weeks of receiving a Johnson & Johnson vaccine on March 6 is part of their ongoing investigation into possible side effects from the one-shot dose.
Of the six cases prompting the federal agency to halt J&J vaccinations Tuesday morning, the Virginia woman is the only reported death. 
The Vaccine Adverse Event Reporting System, a public database tracking reactions that occur following vaccinations, also lists the Virginia woman as the state's only death following a J&J shot. The link does not mean causation.
About 184,000 of the one-shot doses have been administered in Virginia since the first shipment in late February. 
Reports in the federal system can come from health care providers or be self-submitted. The Virginia Department of Health said in a statement no additional details outside of the database will be provided during the investigation.
Dr. Danny Avula, the state's vaccine coordinator, said the death was flagged by someone on the Virginia Department of Health team due to similarities to the six cases currently being investigated.
All six are women between the ages of 18 and 48 who developed a rare blood clotting disorder known as cerebral venous sinus thrombosis, which mirrors a severe stroke, within 6 to 13 days of receiving a J&J vaccine. 
Federal health officials have yet to draw any definitive links or announce whether there are more cases. But the potential reaction remains rare - a 0.0008% possibility on national level and a 0.0005% chance statewide. 
Avula could not say where the woman lived or her age and said he's expecting a call from the federal government for more information.
The CDC's VAERS system notes the woman who died began having headaches six days following vaccination then was hospitalized once the headache worsened and she had started dry heaving. A head CT scan showed hemorrhaging expanding up to 1.6 centimeters and eventually, cortical vein thrombosis, as listed in the six other cases. 
She died on March 18, 12 days after receiving a dose administered by a school.
VAERS does not list any known allergies or underlying medical conditions other than depression.
Avula said that for anyone who received J&J and is more than a month out from their shot, there is likely minimal risk but emphasized if residents are experiencing headaches, abdominal or leg pain and shortness of breath to immediately contact their health care provider or seek medical attention.
The CDC's Advisory Committee on Immunization Practices will discuss the significance of the existing cases and whether the pause should be extended or dropped on Wednesday.
(804) 649-6103
Twitter: @sabrinaamorenoo