8 p.m.: The statue of Confederate Gen. Stonewall Jackson was hauled away on a flat bed trunk after workers hoisted it off its pedestal overlooking Richmond's Monument Avenue and Arthur Ashe Boulevard.
A monumental day in Richmond that begins the important process of removing these painful symbols of our past.

Thank you, next. pic.twitter.com/NMCmGzrmUY

— Ralph Northam (@GovernorVA) July 1, 2020
---
After more than 100 years on Monument Ave., the Stonewall Jackson statue has been removed
5 p.m.: A crowd of an estimated thousand spectators stood in heavy rain Wednesday afternoon and watched as the bronze statue to Stonewall Jackson was removed from the granite base where it stood for more than 100 years.
The Stonewall Jackson statue by Richmond sculptor Frederick William Sievers was unveiled Oct. 11, 1919.
The statue was removed at around 4:40 in the afternoon after about four hours of work by crews.
---
Hundreds show up to watch Stonewall Jackson statue come down along Monument Avenue
2 p.m.: Hundreds of people gathered at the Stonewall Jackson monument Wednesday about an hour after crews arrived to begin taking down the statue of the Confederate general.
Crews got there around 1 p.m. with a large crane, a cherry picker (elevated work platform) and a tractor trailer pulling a flatbed. 
Hundreds of people who worked and lived nearby ran to the scene, cheering on every development by workers.
A crew of two men ascended to the top of the monument, eyeing the best path for removal.
At one point, one of the workers on the cherry picker, surveying where the statue sits on its pedestal gave a double thumbs up, to which the crowd responded with a cheer. 
"Anybody that takes the time to examine the history of Richmond and Monument Avenue would probably agree that these were put here to help to sell a segregated community," said Daniel Farren, who heard the statues were being removed and walked over. "This should've happened a long time ago."
Mary Strunck and Rory Dunn — both history teachers who live in the neighborhood — saw crowds gathering and came to check out the scene.
"We teach about this kind of stuff in the classroom. It's kinda cool to see it play out in real-time," Dunn said. "I didn't expect it to be this soon. It's just been really rewarding to see it play out. I'm excited for my students too because we've been talking about it and how history happens in real time, and now that it's happening. I think it'll be rewarding for them as well."
Strunck is from Charlottesville originally and compared Wednesday's statue removal to that Confederate statue debate that played out in her hometown, which included the white supremacist Unite the Right rally, during which Heather Heyer, a counter-protester, was killed.
"I'm intimately familiar with the debates surrounding the monuments. I'm phenomenally pleased that this is happening right now without any violence surrounding it — that there hasn't been any KKK rallies as far as I know," Strunck said. She teaches 11th grade US history at Huguenot High School and Dunn teaches world and US history in Cumberland County.
Bill Rider, a retired math teacher who worked at Collegiate, hopped on his bike and road over when his wife told him what was happening.
"It's gratifying. It means that we're growing as people that need to reflect about our history," said Rider, who's lived in the Museum District for more than 30 years.
"As a teacher, it means that I feel a lot better. I had to look my students in the eye and say, 'I'm not sure why this is still here.' I was oblivious forever. It's never too late to keep learning, to better understand the purpose of these monuments and how they affect all of our friends and neighbors."
He said he was glad that the statues came down due to government action and not forced removal by protesters.
"We needed this to happen this way because it shows that the government is responsive to the people. Yes, there was a lot of anger — there still is — but we need to show that the folks in charge can do the right thing," Rider said.
Zach Bazemore, who lives nearby, also was happy the statue was coming down.
"[The Stonewall Jackson monument] never should have been here in the first place and it's about time they took it down. It's one step forward, small as it may be, but we've got to start somewhere."
The folks at First Baptist Church were inside working when they were alerted the commotion by the statue. They have been moving through the crowd delivering cold water to anyone who needs it.
"We've been trying to be good neighbors," says facilities manager Bonnie Wilmoth.
The Stonewall Jackson statue by Richmond sculptor Frederick William Sievers was unveiled Oct. 11, 1919. 
---
Crews on scene preparing for removal of Jackson statue on Monument Avenue
1 p.m.: Crews prepared to remove the Stonewall Jackson statue from its pedestal on Monument Avenue Wednesday at the direction of Mayor Levar Stoney.
Earlier in the day, Stoney bucked advice from the interim City Attorney and bristled as the City Council sought to schedule a special meeting to formally vote on a resolution backing immediate removal of the statues.
"Today, I have the ability to do this through my emergency powers," Stoney said.
His declaration came on the day a new state law took effect granting city control of its Confederate monuments. That law outlines a removal process that would take at least 60 days to unfold.
The City Council scheduled a special meeting to set that process in motion. It quickly gave way to Stoney asking for a vote on a resolution his administration drew up requesting support for immediate removal of the monuments.
Interim city attorney Haskell Brown said his office had not reviewed the resolution before the meeting. However, he said, any contention that Stoney possessed authority to remove the statues without following the state process would contradict legal advice he has previously given the council and administration.
Brown's cautioning did not seem to dissuade most council members. A majority expressed worry that the statues were a hazard amid protests that have unfolded over the last four and a half weeks.
Protesters have already toppled several Confederate statues in the city, including the one depicting President of the Confederacy Jefferson Davis on Monument Avenue. An attempt last week to pull down J.E.B. Stuart – much larger statue – prompted some on the council and Stoney to publicly call for immediate removal.
A man was seriously injured as protesters in Portsmouth sought to topple a statue last month. The incident prompted Norfolk to accelerate its plans to take down a Confederate statue on public display.
"I'm so scared something awful is going to happen to one of our citizens," said Kristen Larson, the 4th District council member.
That concern notwithstanding, Brown has said any attempt to the move the statues could put city officials, employees and any contractors who assist the effort at risk of facing criminal charges, or else invite litigation. He reiterated those concerns Wednesday.
Stoney disagreed, saying outside lawyers he had consulted with thought differently.
Through its hourlong electronic meeting, the council discussed procedural issues that arose with the resolution's introduction and ultimately decided to schedule a special meeting Thursday at 1 p.m. to take it up. That would allow Brown's office time to review Stoney's resolution and meet public noticing requirements necessary for a formal vote on the matter.
Whether Stoney planned to wait for that outcome was unclear as the council adjourned. Toward the end of the meeting, after it became clear the council could not legally vote on his resolution, Stoney lobbied the council to express its support via a consensus.
"I think we need to act today and we will act immediately," he said.
(This is breaking news. This story will be updated.)
---
Stoney introduces resolution to remove Richmond-owned Confederate monuments immediately
11:36 a.m.: Mayor Levar Stoney wants to remove the city-owned Confederate monuments on Monument Avenue immediately for public safety, he said at an 11 a.m. special City Council meeting.
"My administration is ready to make this happen," Stoney said, asking Richmond City Council to endorse a resolution to remove the statues. 
The state law granting the city control of the statues took effect today.
In the meeting streamed online, Stoney made his case that the city does not have to leave the statues on their pedestals while they go through the process laid out by state law.
City Attorney Haskell Brown said the resolution Stoney is asking the council to vote on was not publicly noticed for the special meeting, so the council is not allowed to vote on it without some procedural maneuvers.
Brown said his office got a copy of the resolution 23 minutes before the meeting started and has not had a chance to review or approve its legality.
Stoney said his resolution falls under "monument removal," which was listed on the agenda for the special meeting. Brown says the council cannot vote on the paper today, in his view.
A new law giving localities the authority to decide the fate of Confederate monuments in their jurisdictions went into effect today. Richmond City Council has already pledged to take down the four Confederate statues it owns on Monument Avenue. Local governing bodies, under the new law, are allowed to hold a nonbinding referendum on the future of the statues.
There have been protests against police brutality in Richmond each night for more than a month, sparked by the death of George Floyd at the hands of officers in Minneapolis. Five statues have been torn down by protesters in Richmond since the start of the protests.
Most recently The First Virginia Regiment Monument in Meadow Park in the Fan District was toppled from its pedestal on the weekend of June 20. Prior to that protesters took down statues of Confederate president Jefferson Davis on Monument Avenue, Confederate Gen. Williams Carter Wickham in Monroe Park, Christopher Columbus in Byrd Park and the Richmond Howitzers at the corner of Harrison Street and Grove Avenue.
The state-controlled Lee statue on Monument Avenue has been the hub of the local Black Lives Matter movement for the past month. Its fate is tied in a legal battle. Gov. Northam on June 4 ordered the Department of General Services to remove the statue "as soon as possible," but an injunction barring the state from taking action was extended indefinitely on June 16 by a Richmond judge.
This has been a breaking news alert. This story will be updated.
PHOTOS: Statue of Stonewall Jackson removed from Monument Avenue in Richmond
-- HIDE VERTICAL GALLERY ASSET TITLES --
IMG_0317.jpeg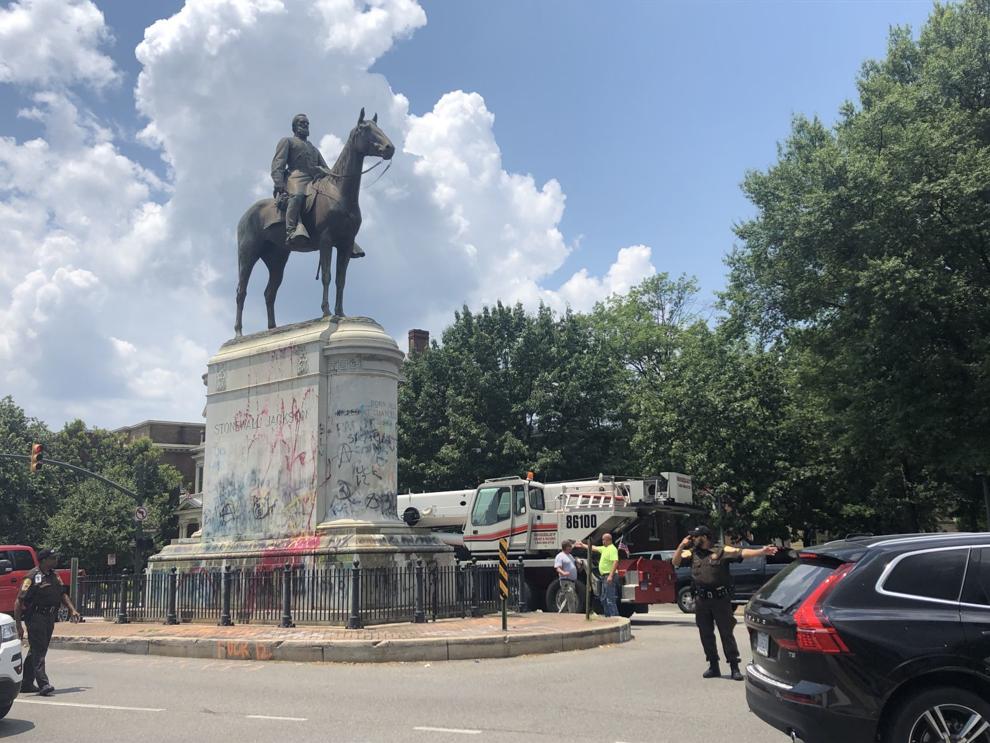 615315690.jpg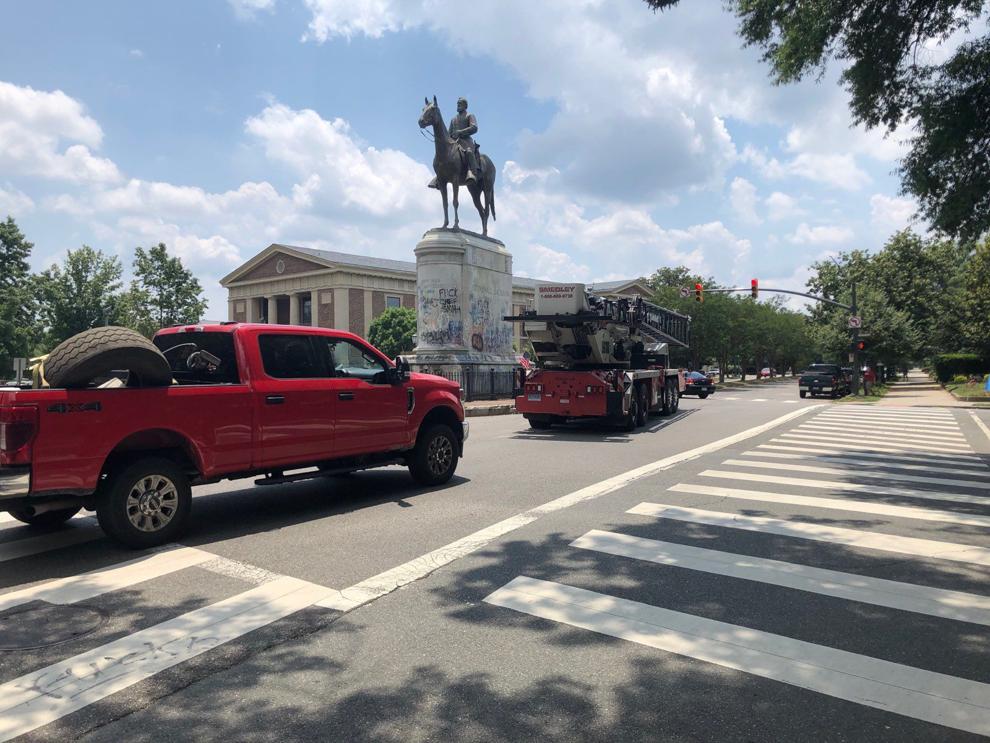 615315701.jpg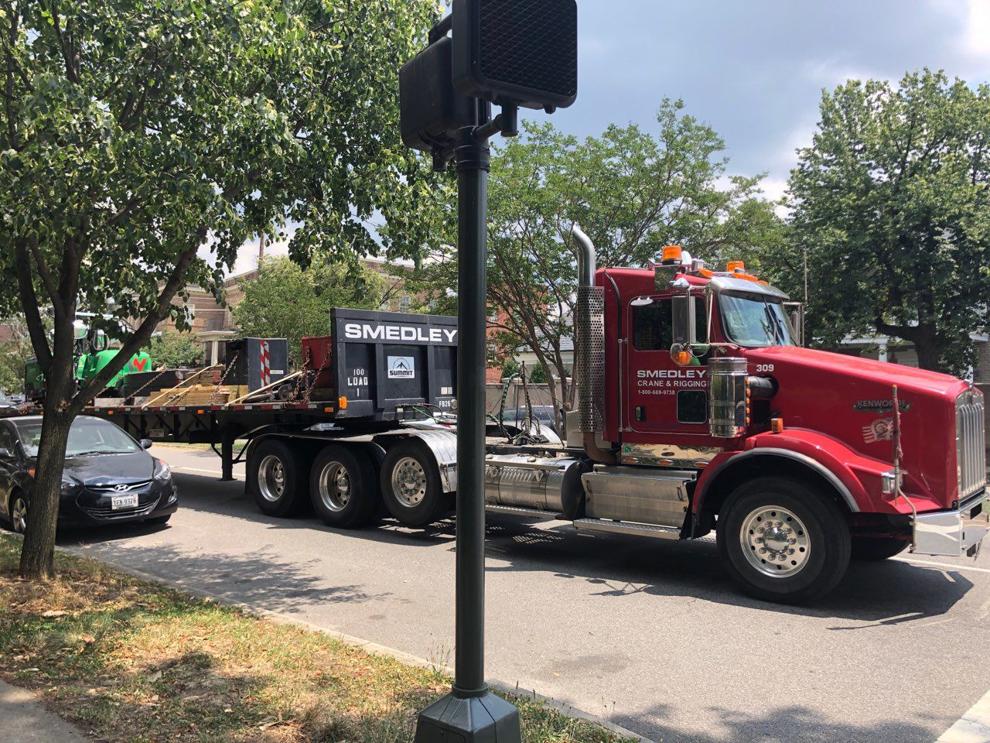 20200702_MET_MONU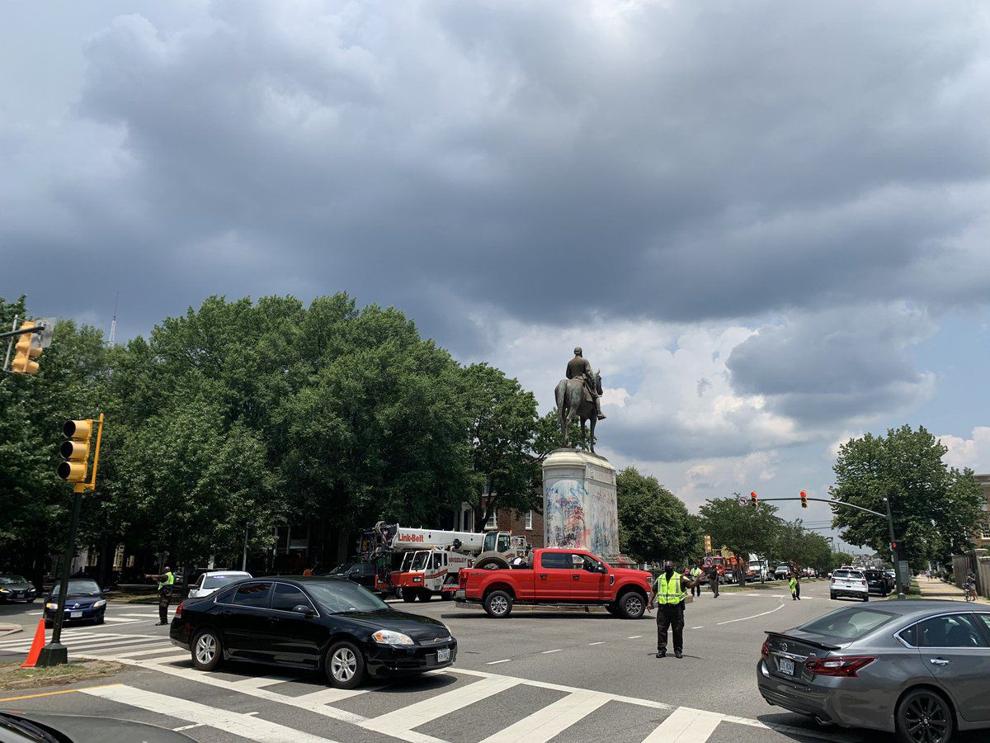 IMG_5132.jpg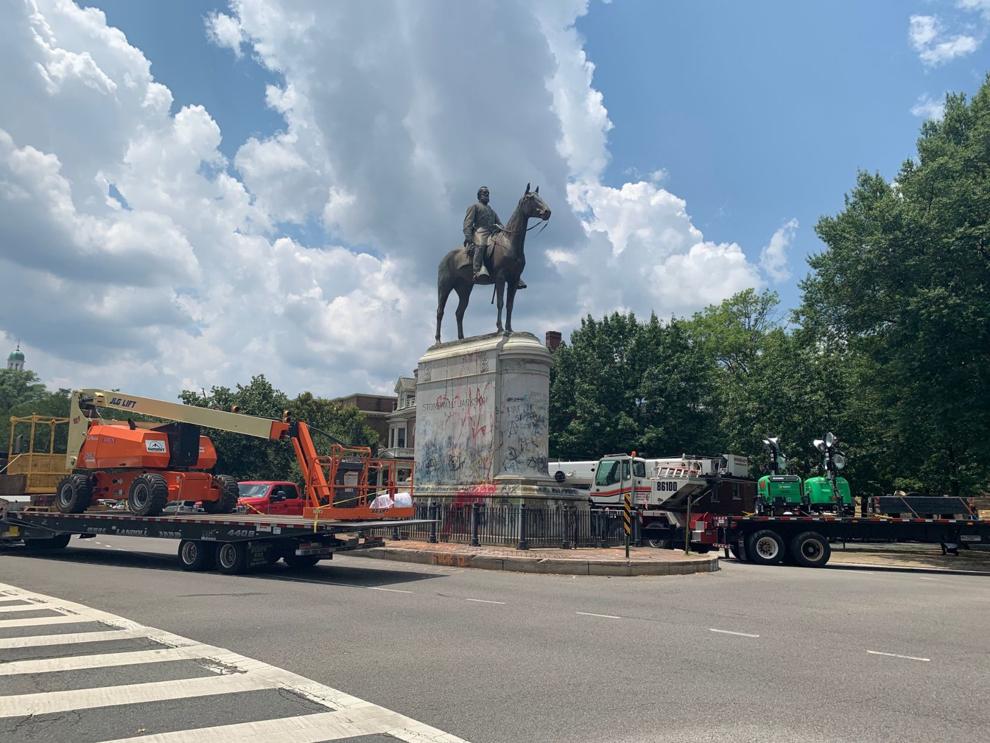 IMG_1462.JPG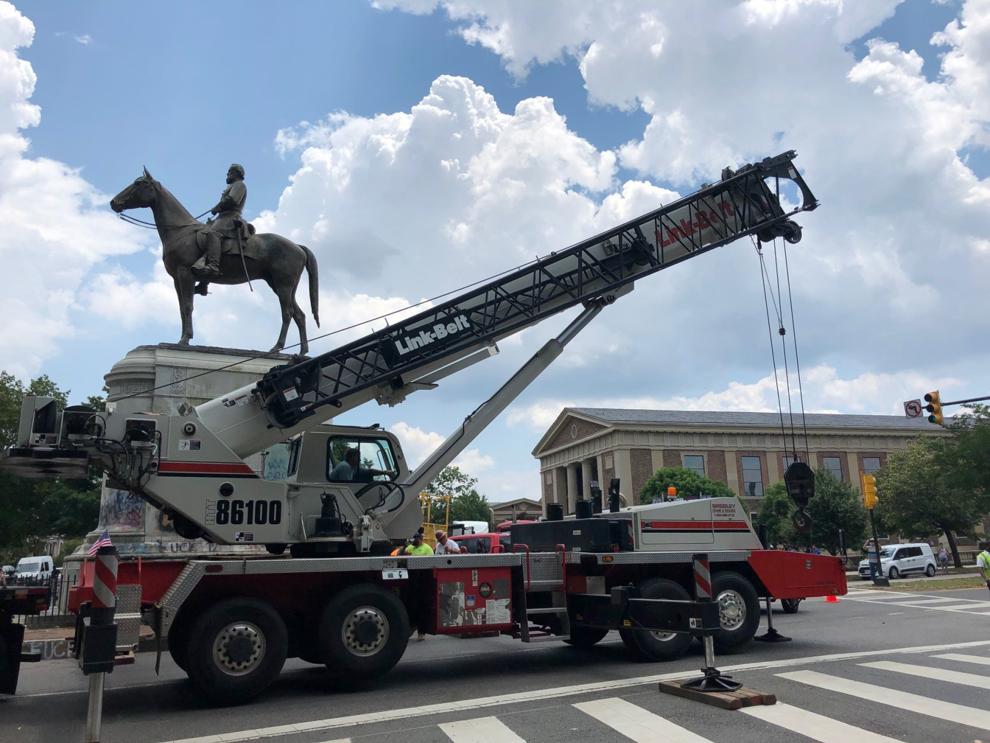 Eb23bYLXgAAYYlj.jpg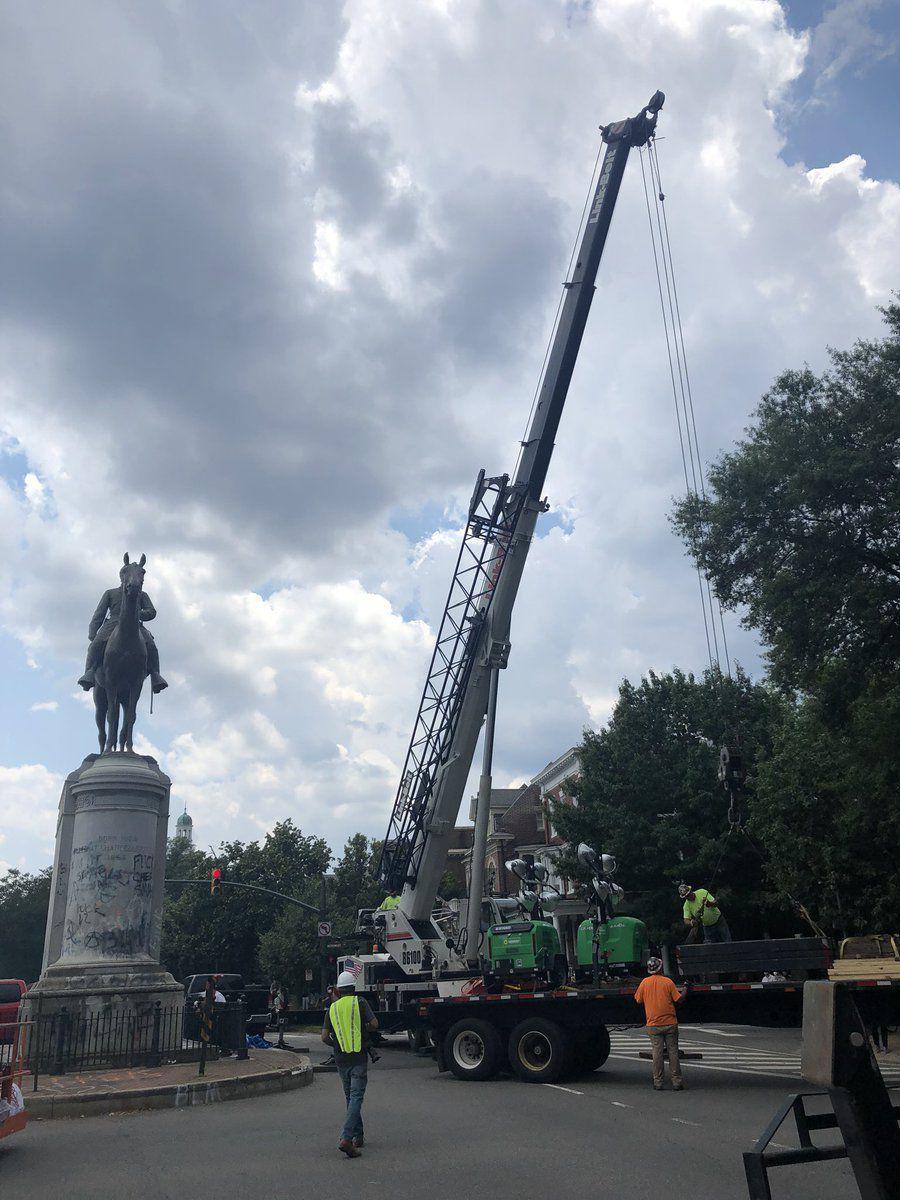 Crews on scene preparing for removal of Jackson statue on Monument Avenue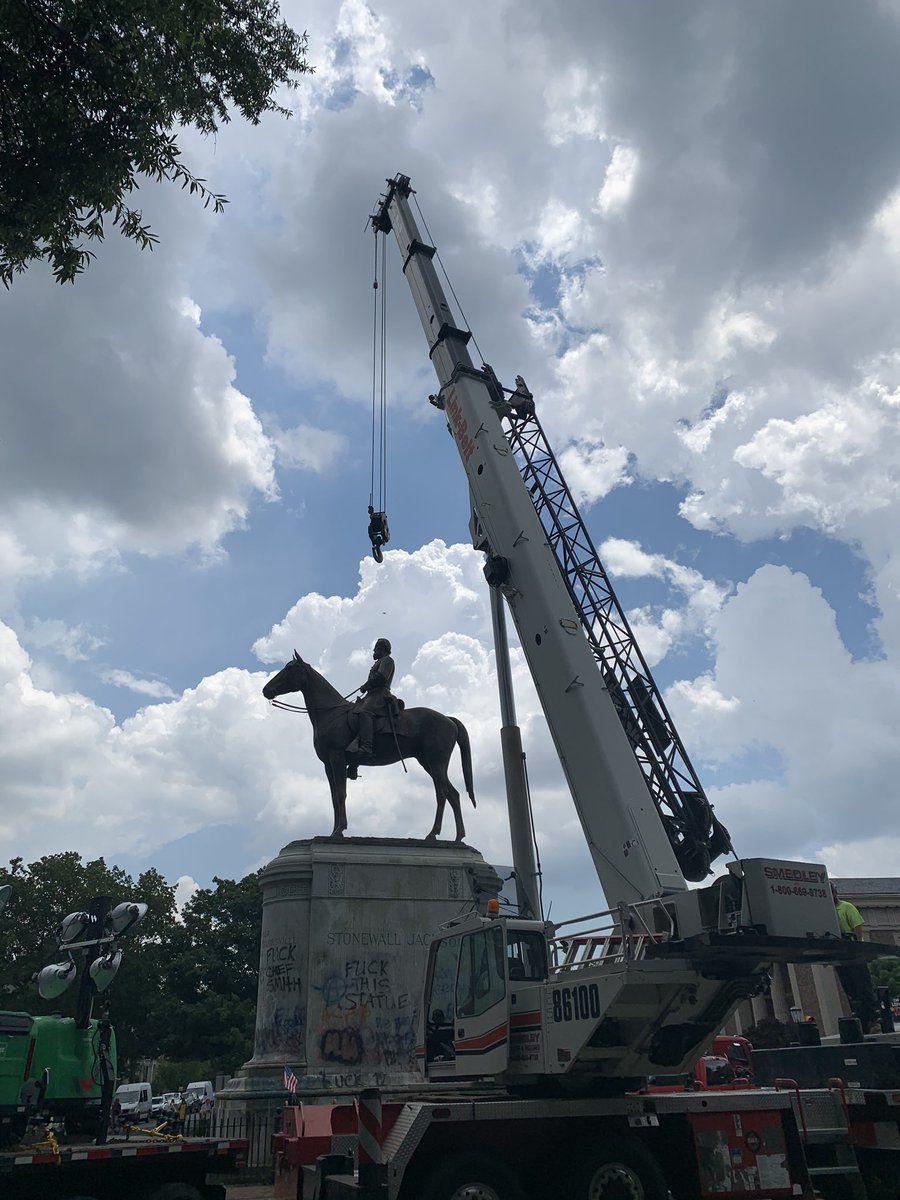 IMG_0336.jpeg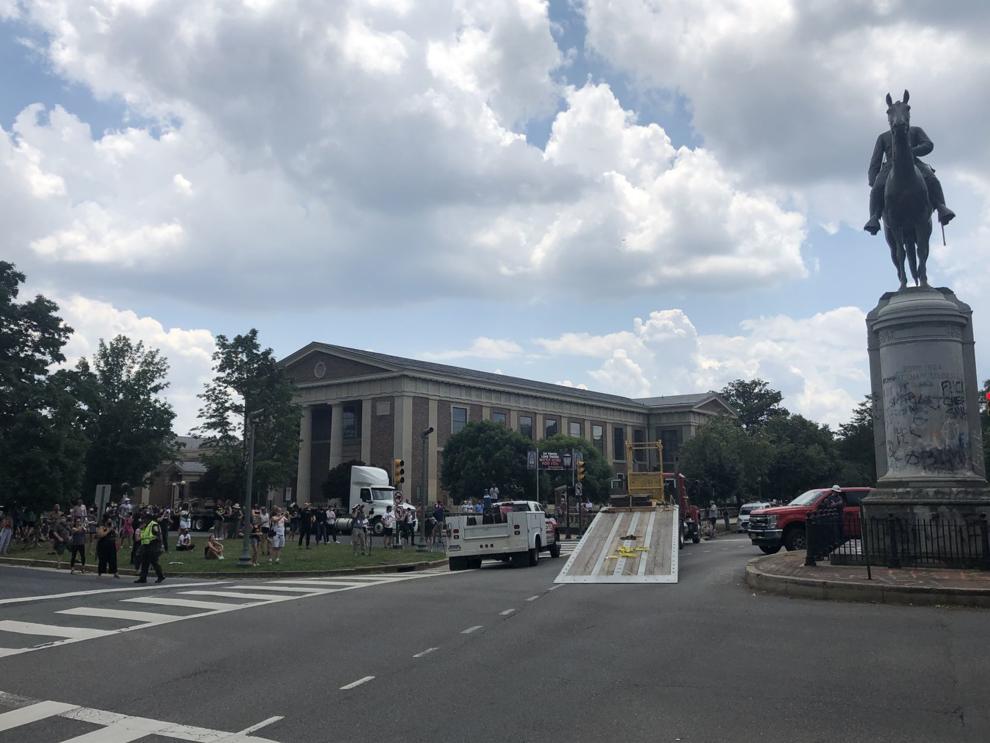 Crews on scene preparing for removal of Jackson statue on Monument Avenue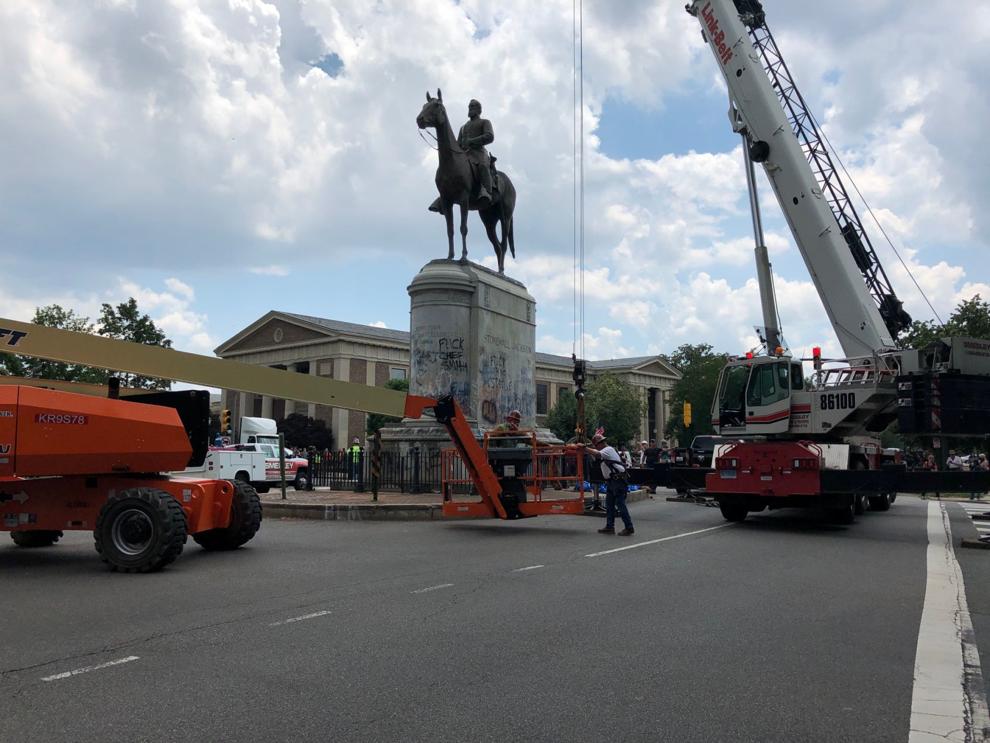 Jackson statue
jackson statue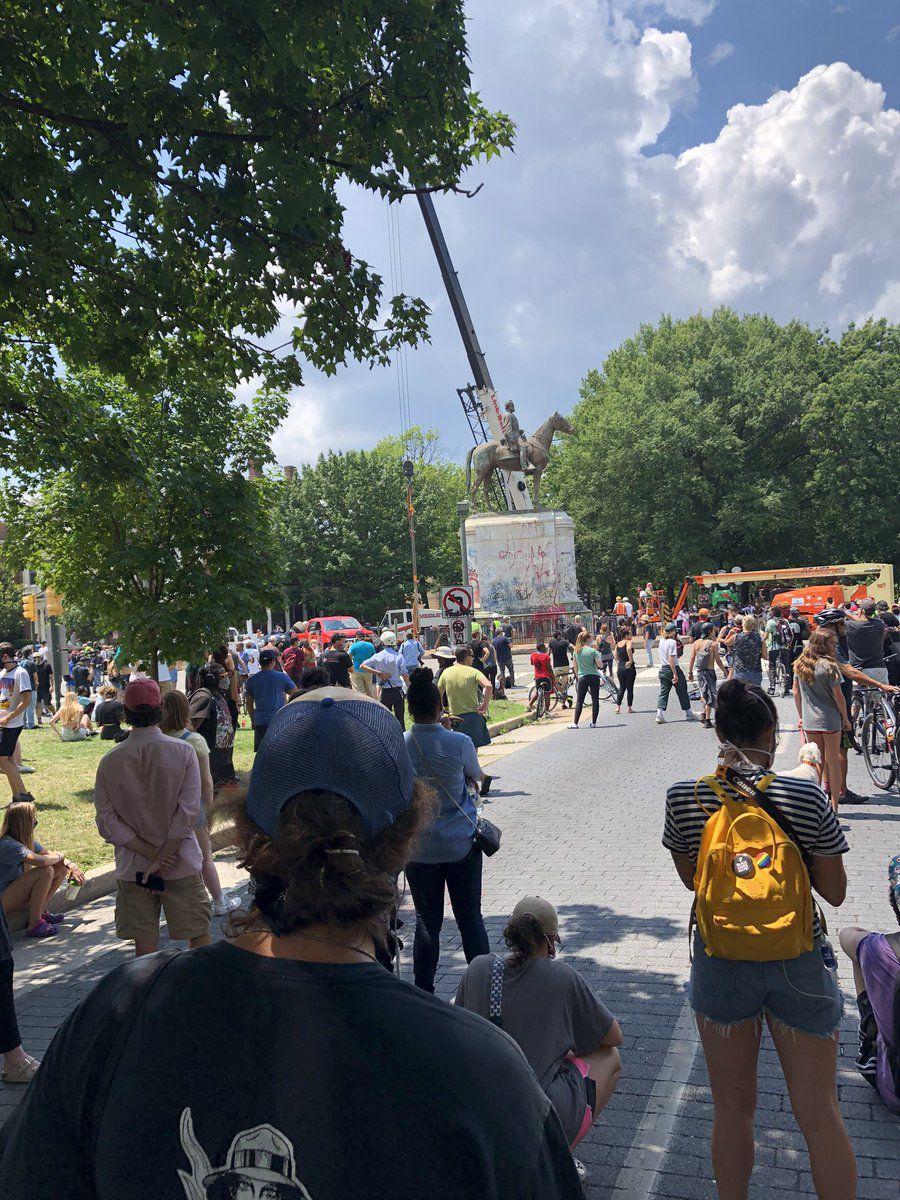 jackson statue
jackson statue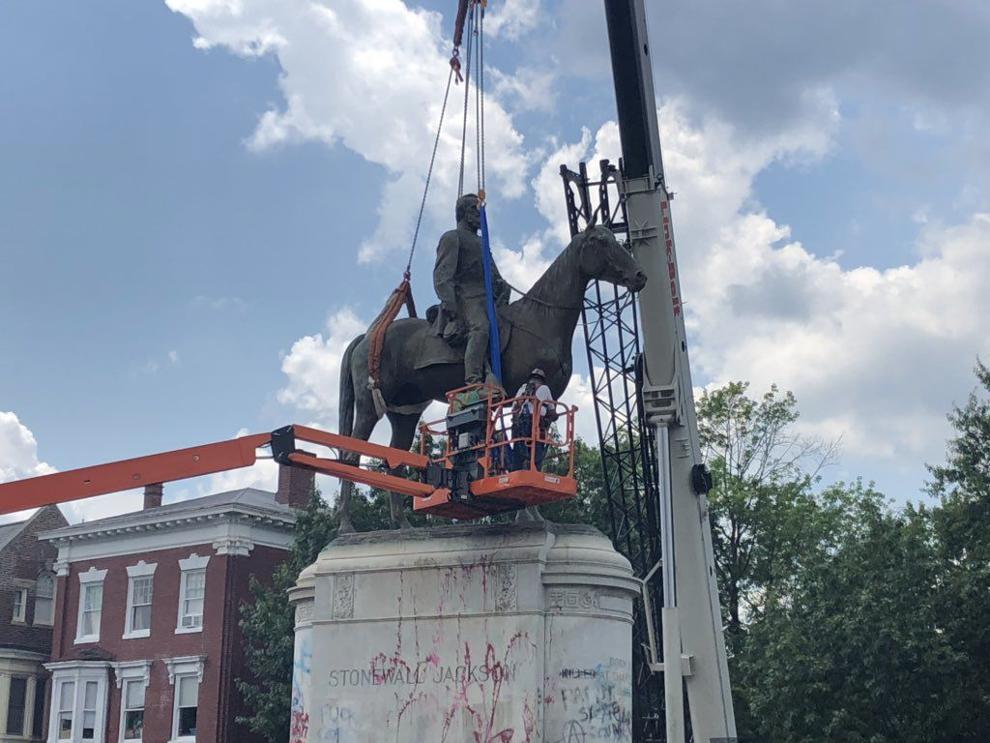 Jackson statue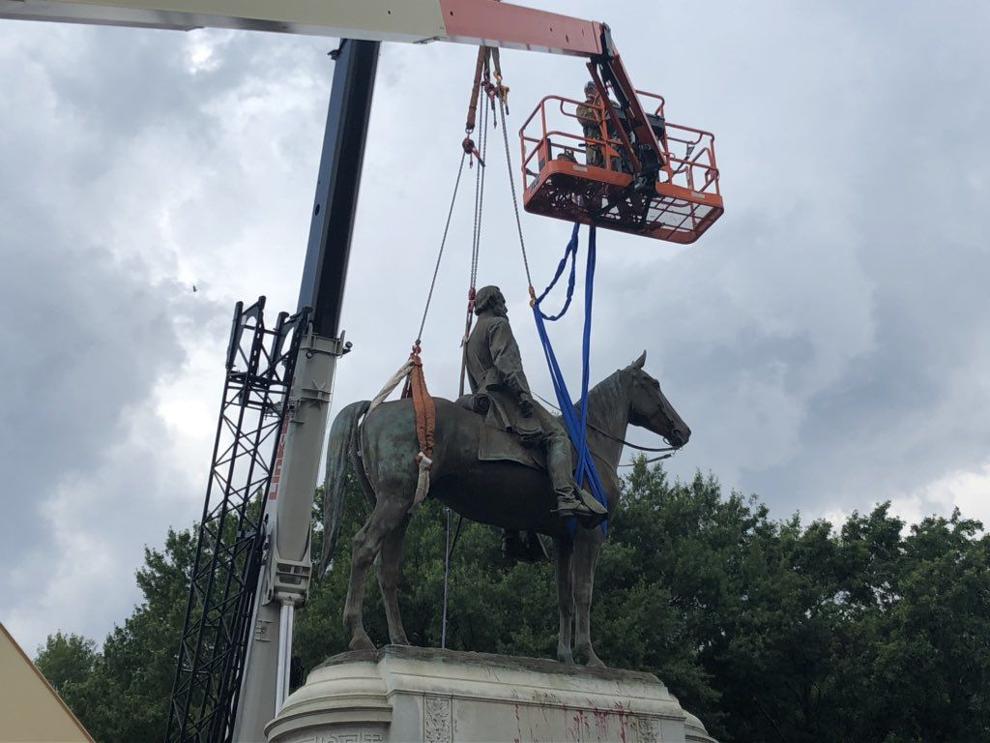 Jackson statue

JACKSON STATUE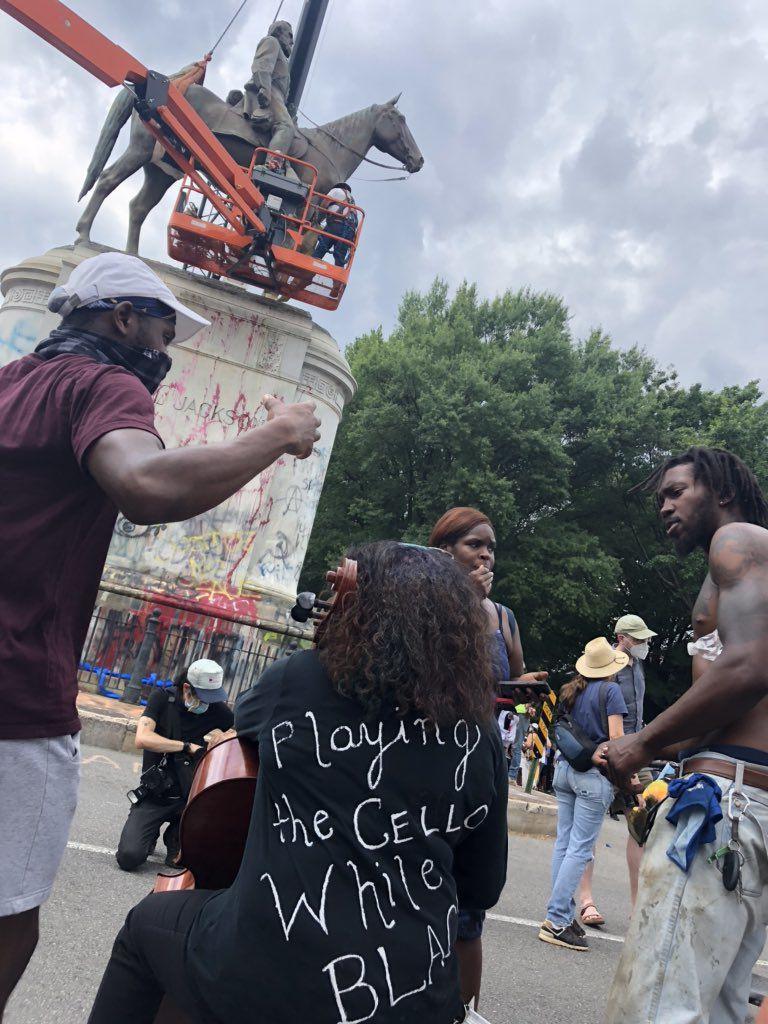 JACKSON STATUE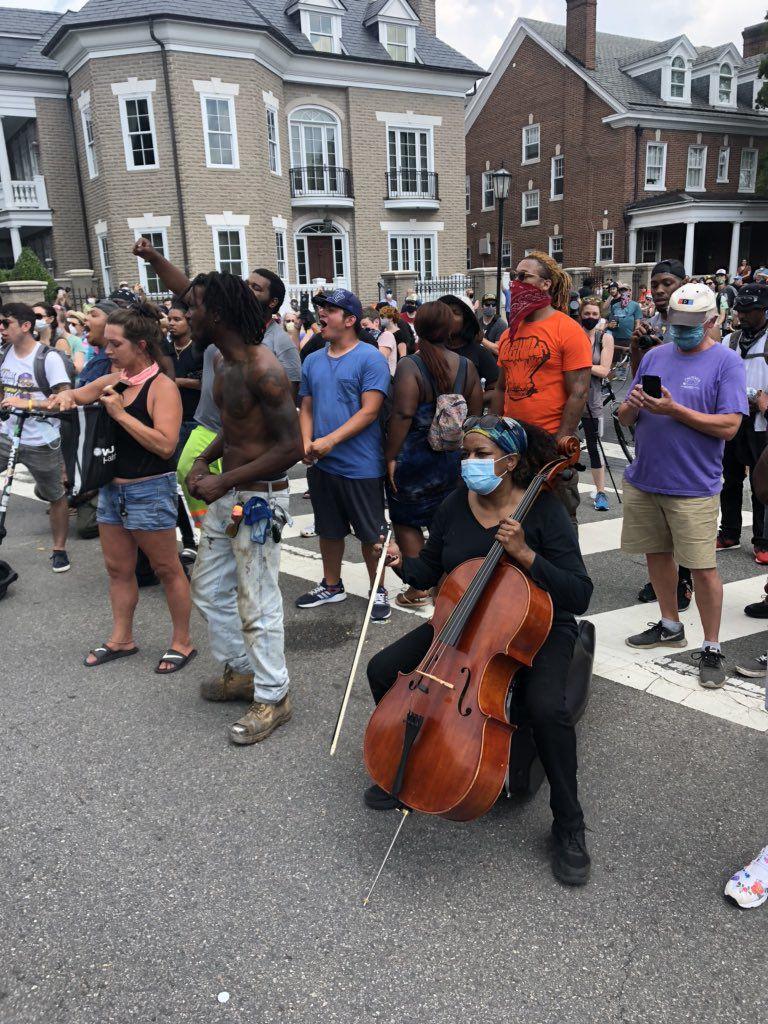 Eb3HwqsXYAMUVcB.jpg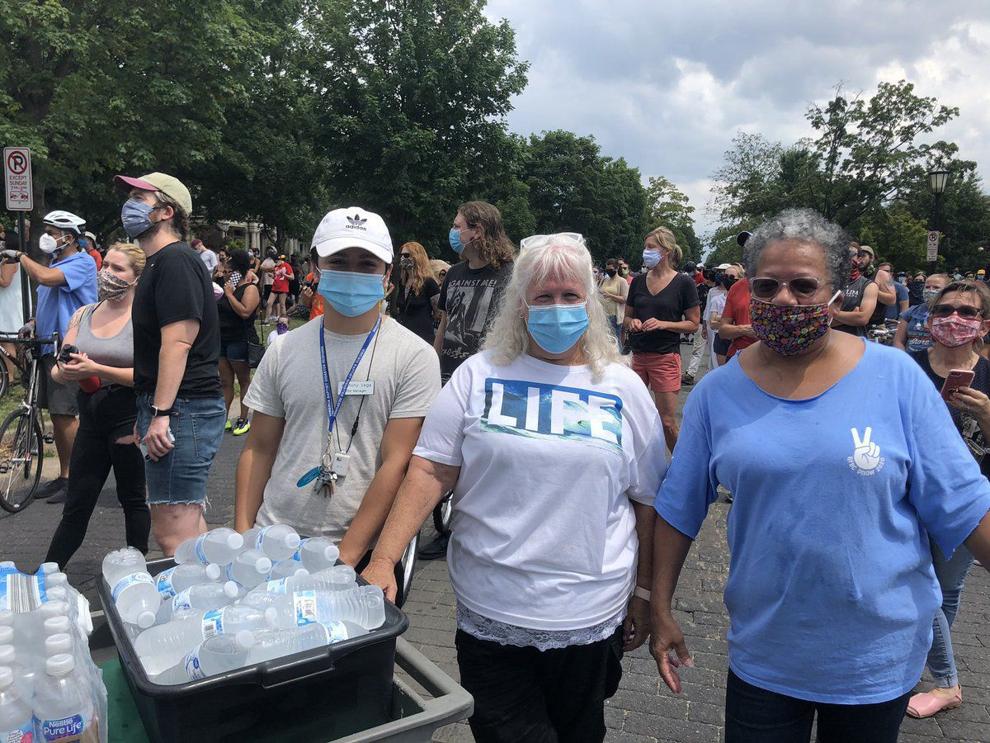 Eb3G39yX0AEiyXJ.jpg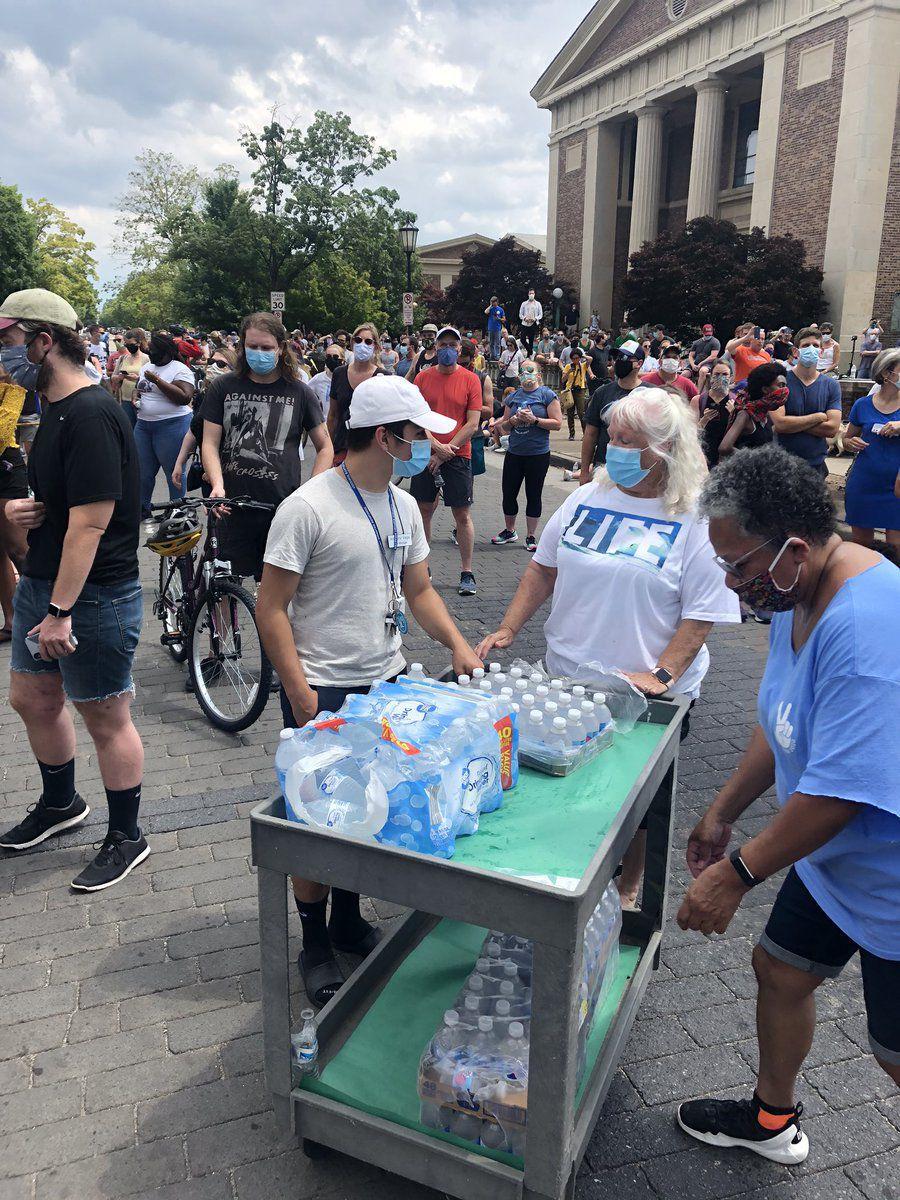 Eb3G393XgAAa8YJ.jpg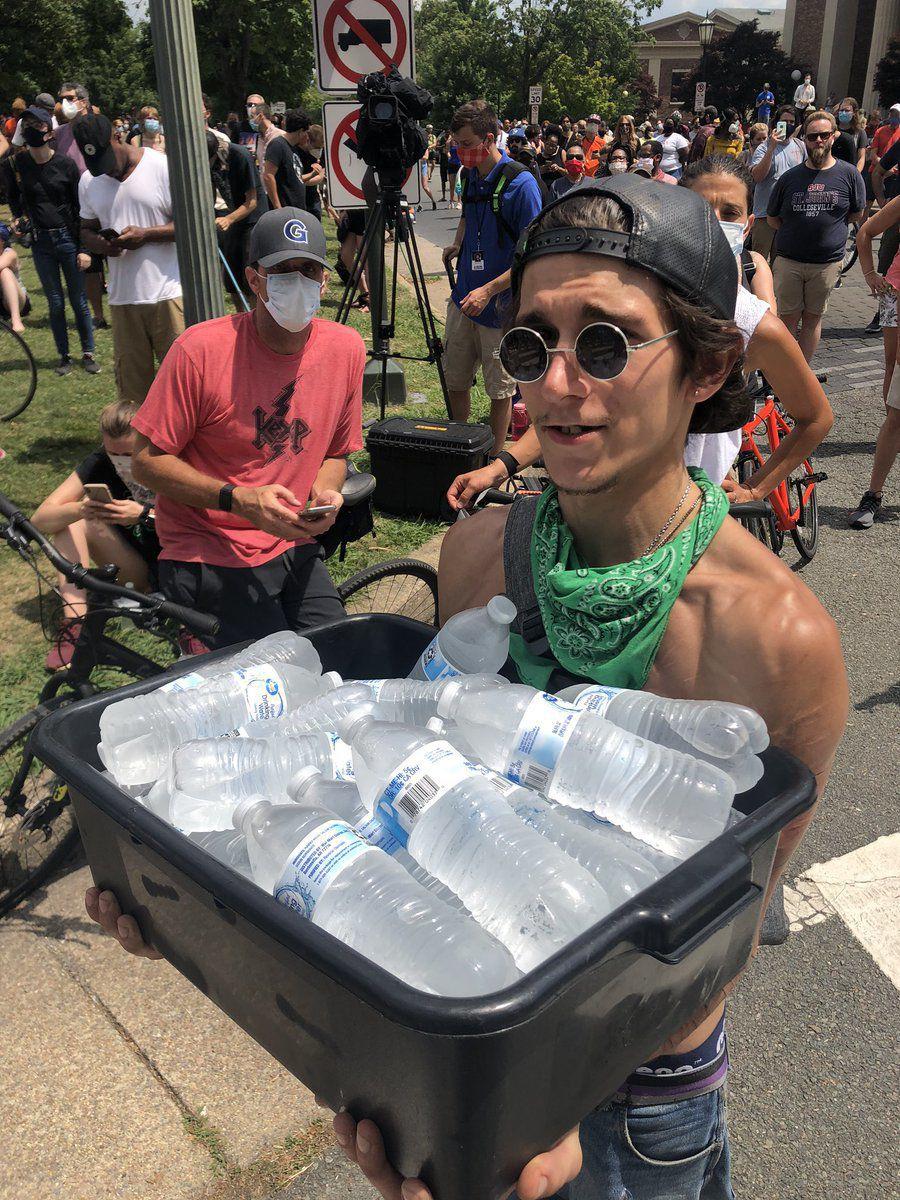 Eb3H_4DXsAA1FN4.jpg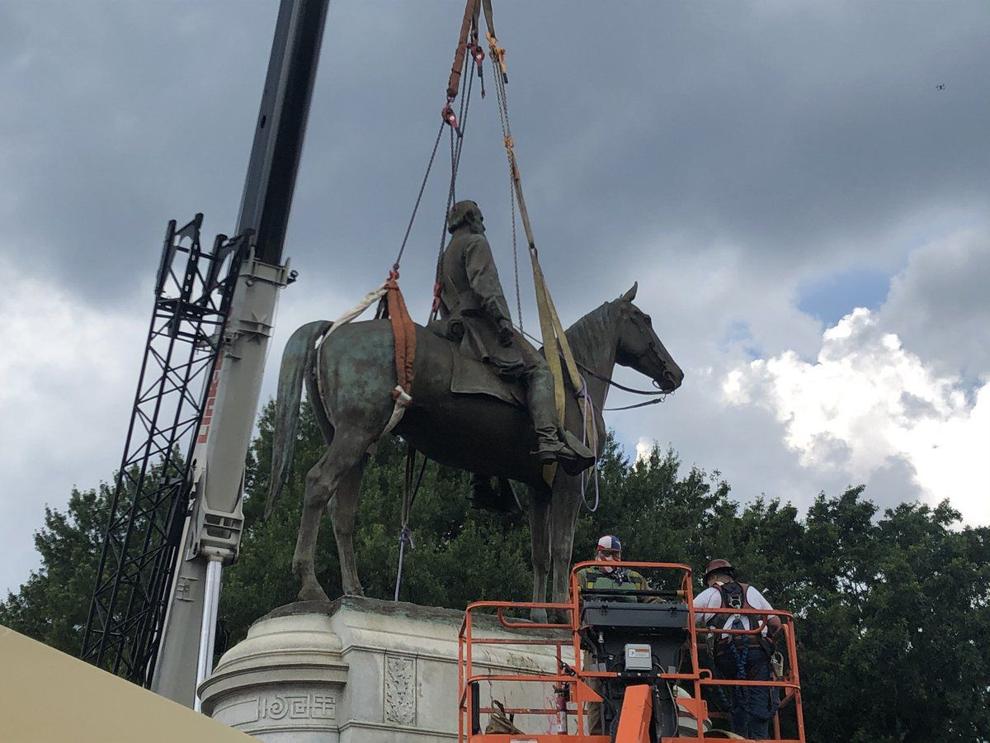 JACKSON STATUE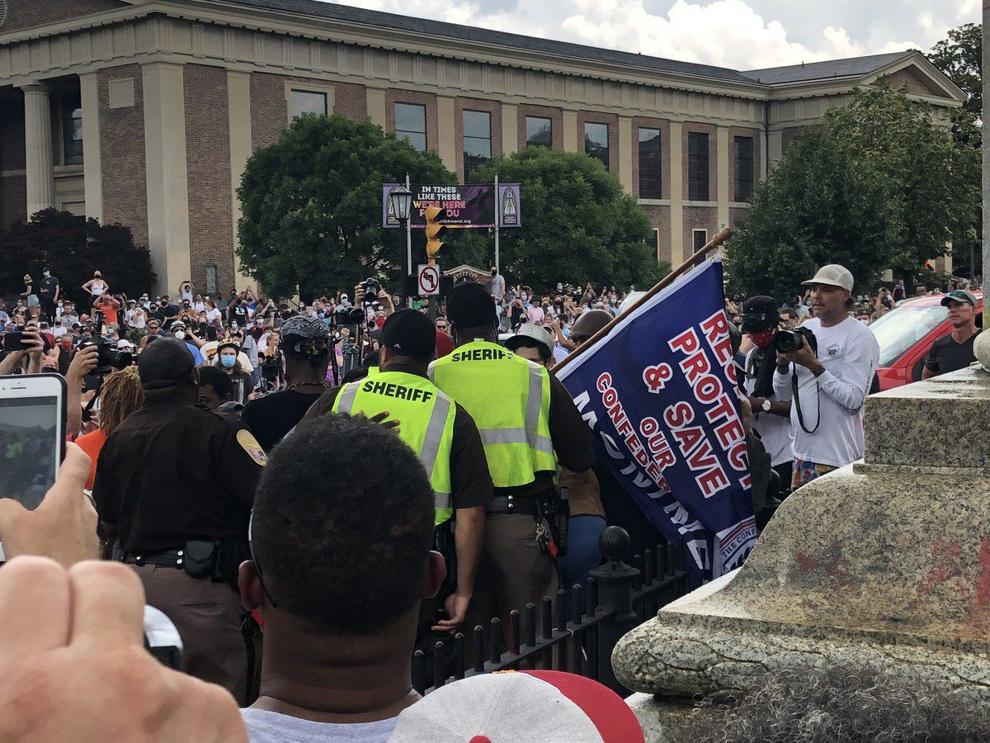 Stonewall Jackson statue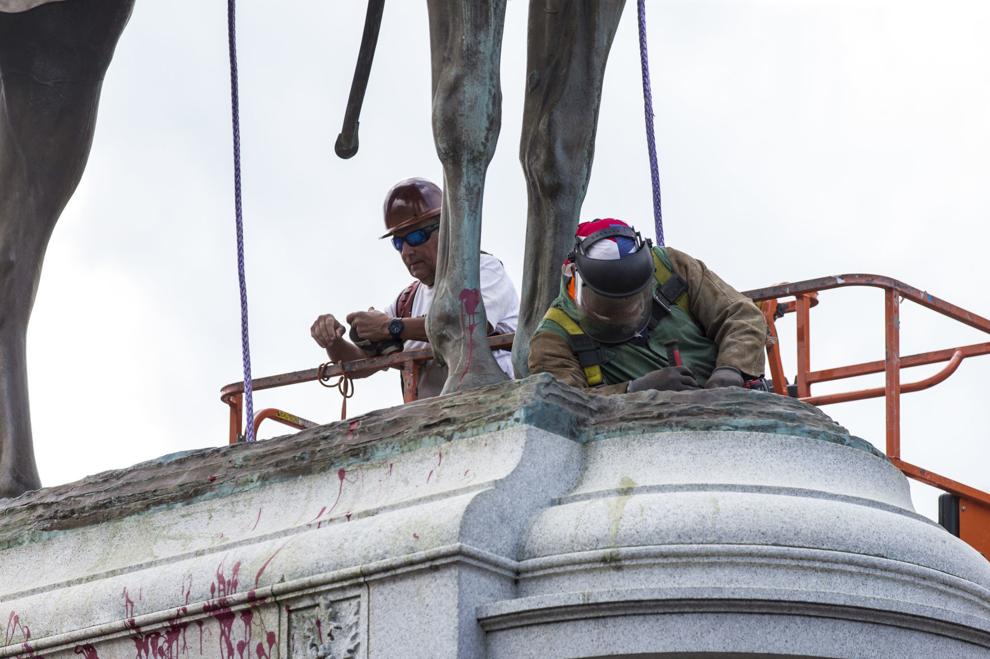 Stonewall Jackson statue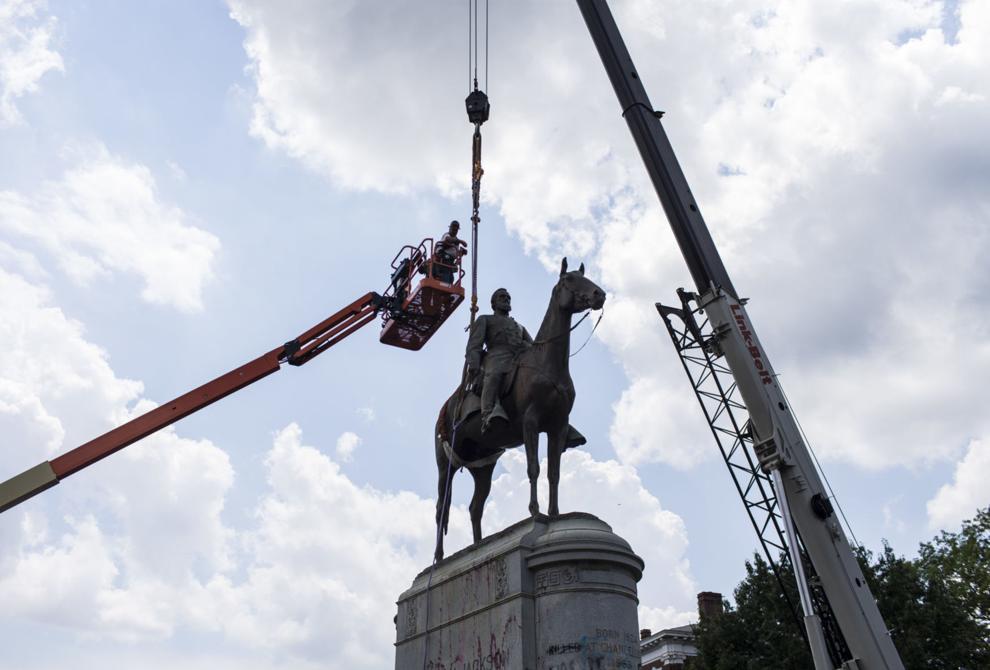 Stonewall Jackson statue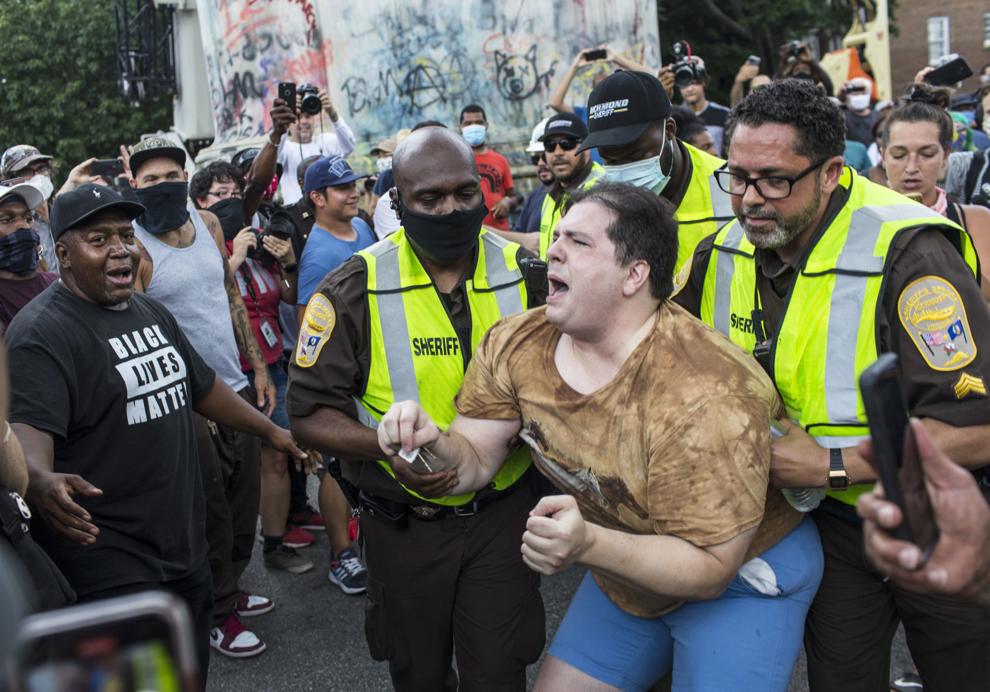 Stonewall Jackson statue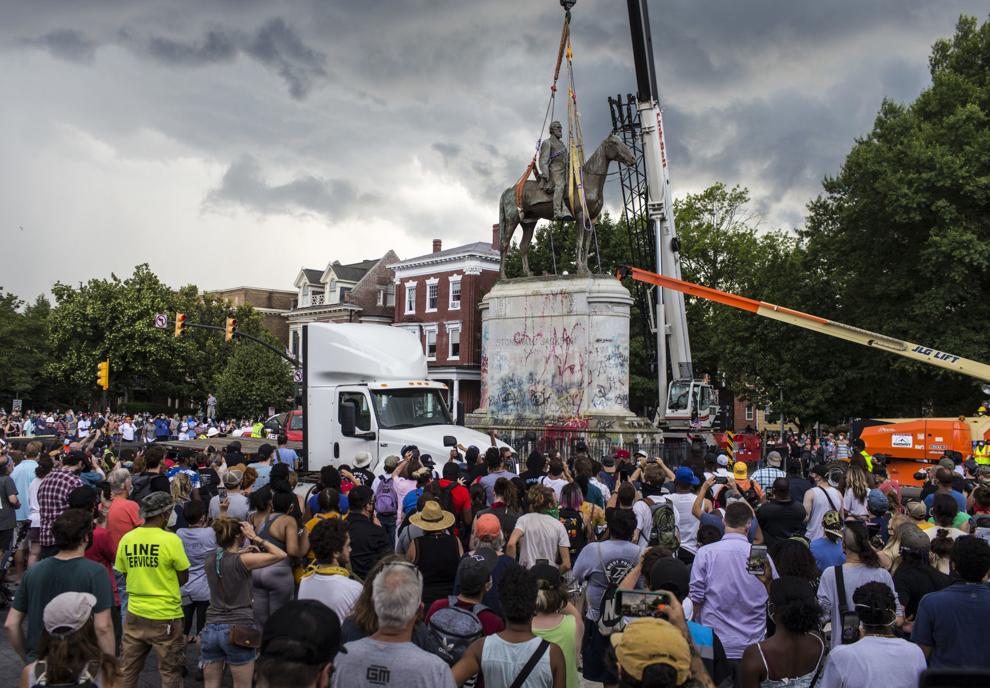 Stonewall Jackson statue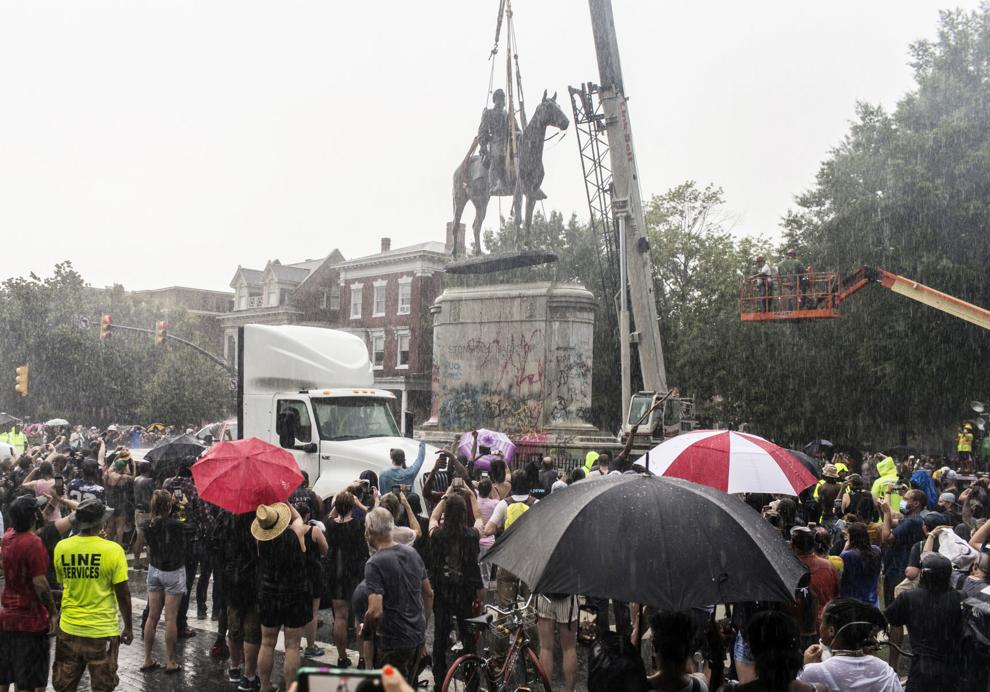 Stonewall Jackson statue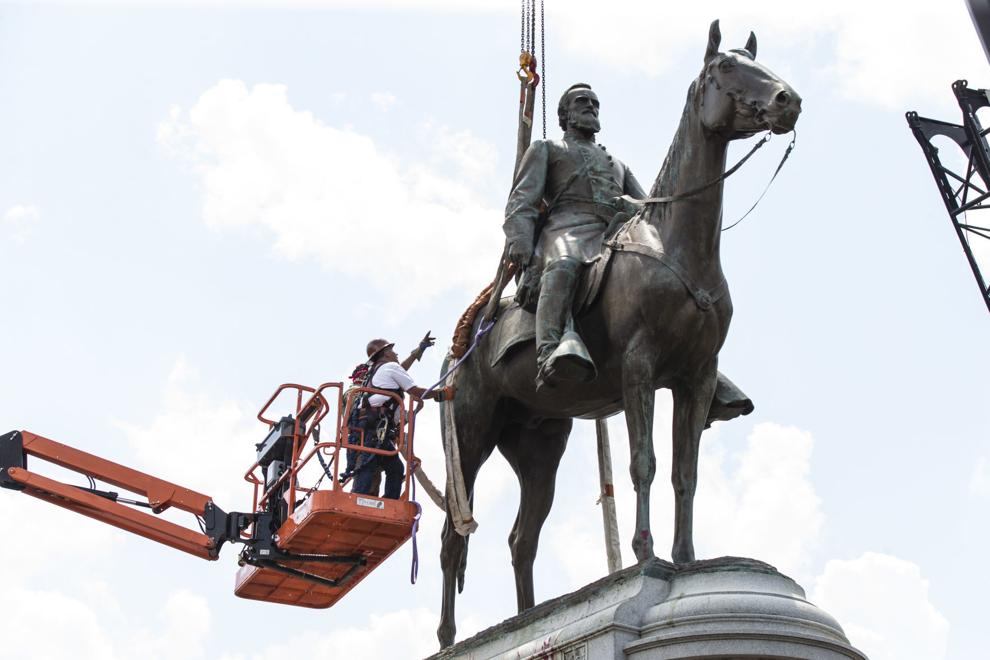 Stonewall Jackson statue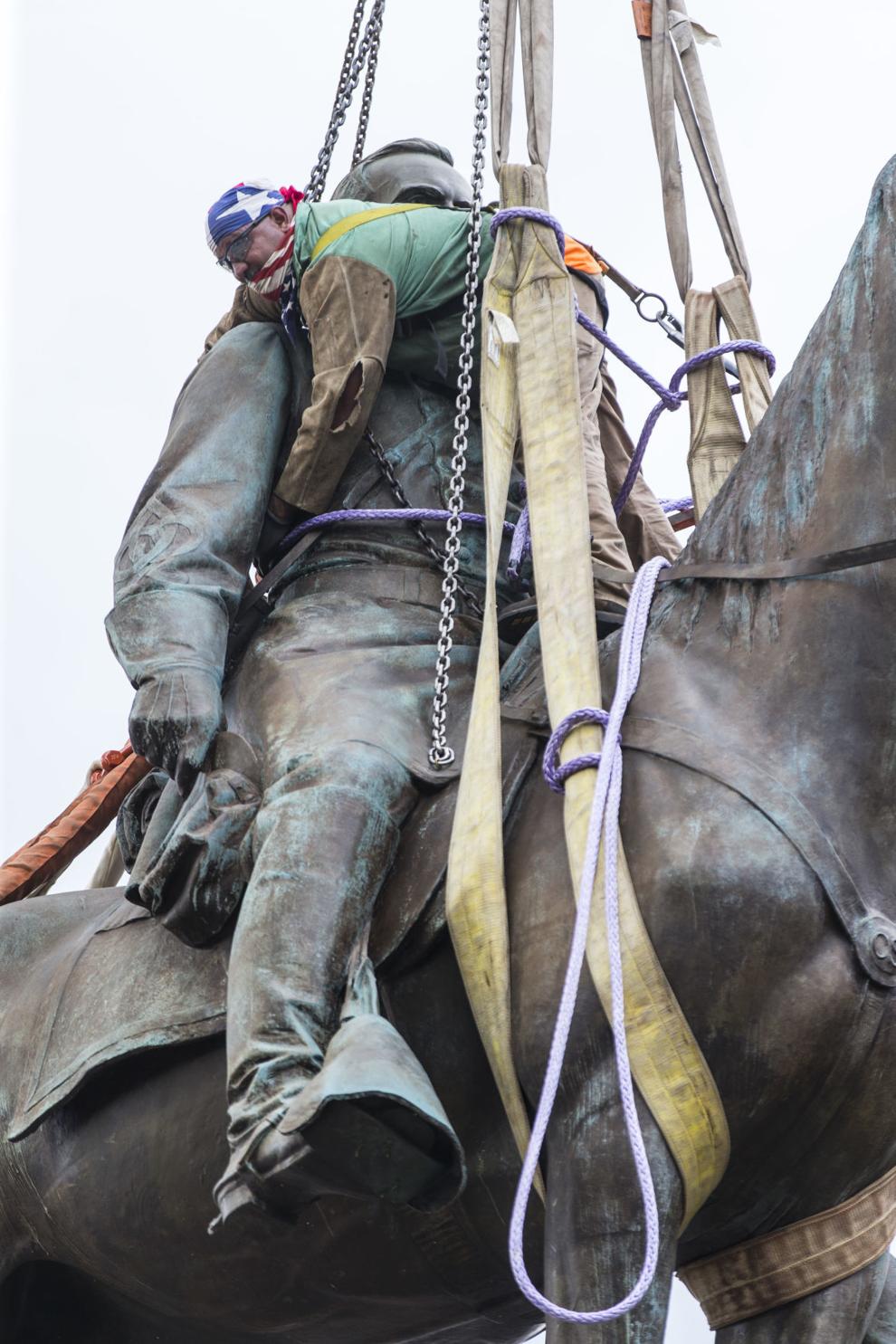 Stonewall Jackson statue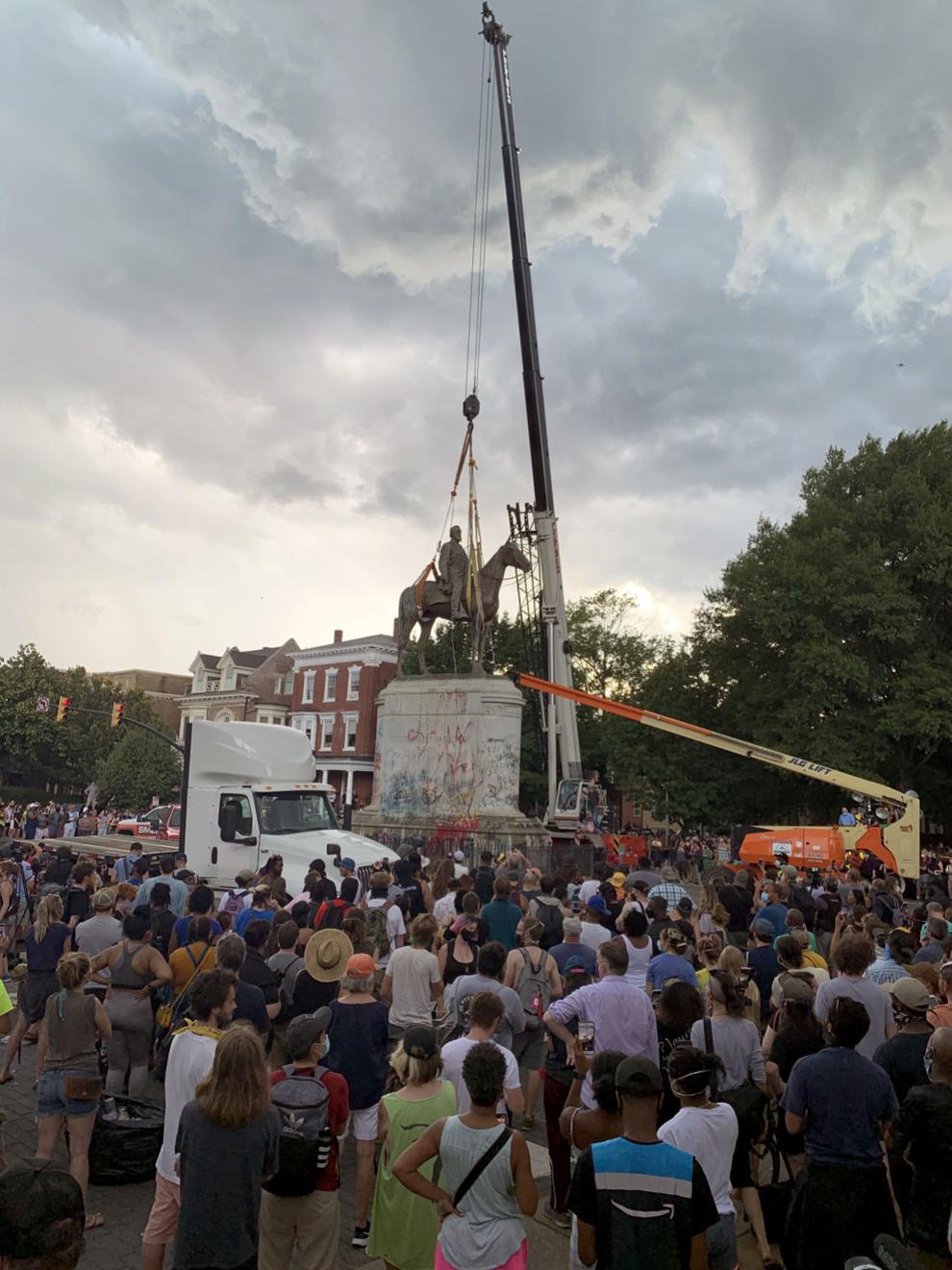 Stonewall Jackson statue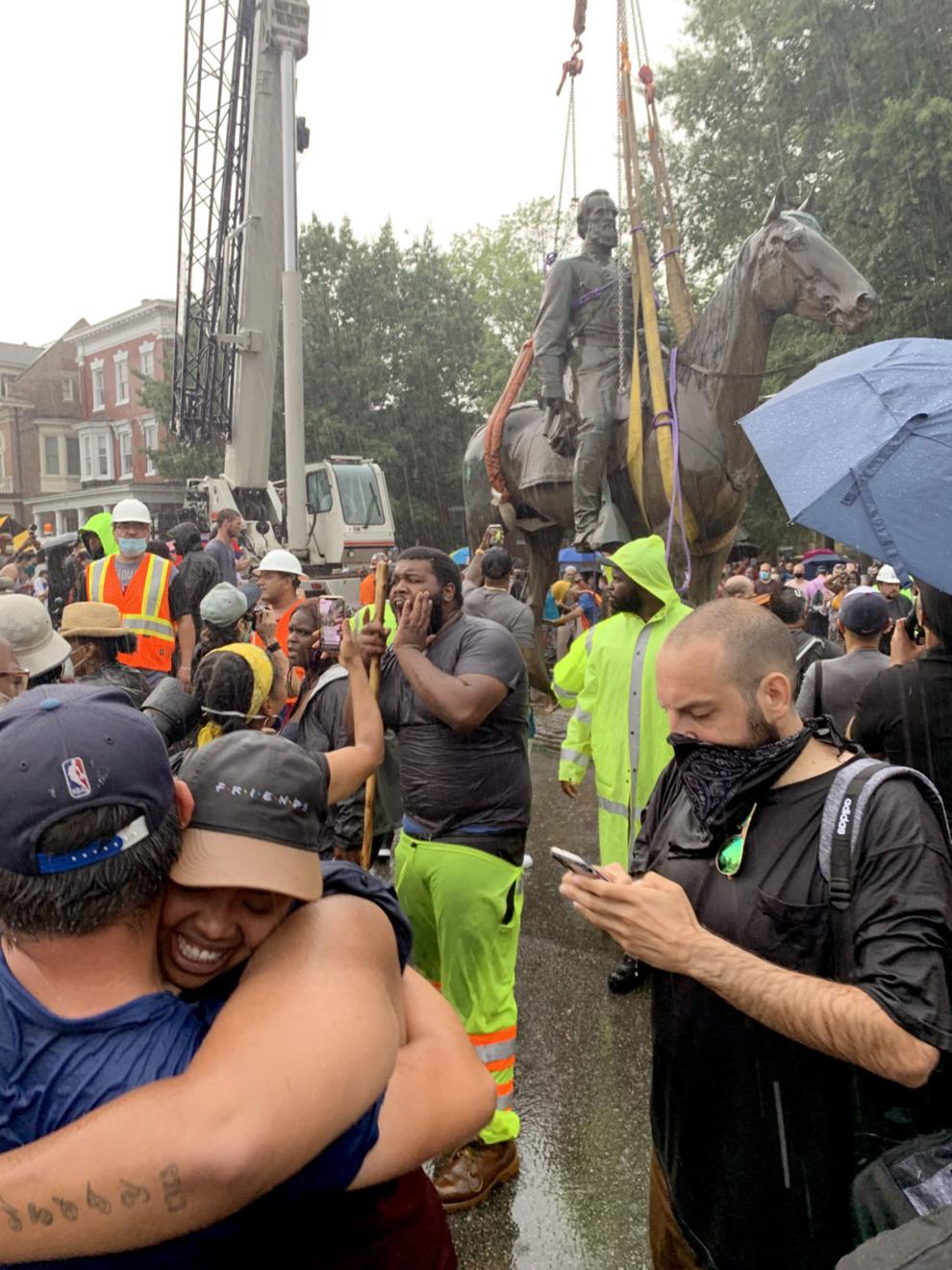 Stonewall Jackson statue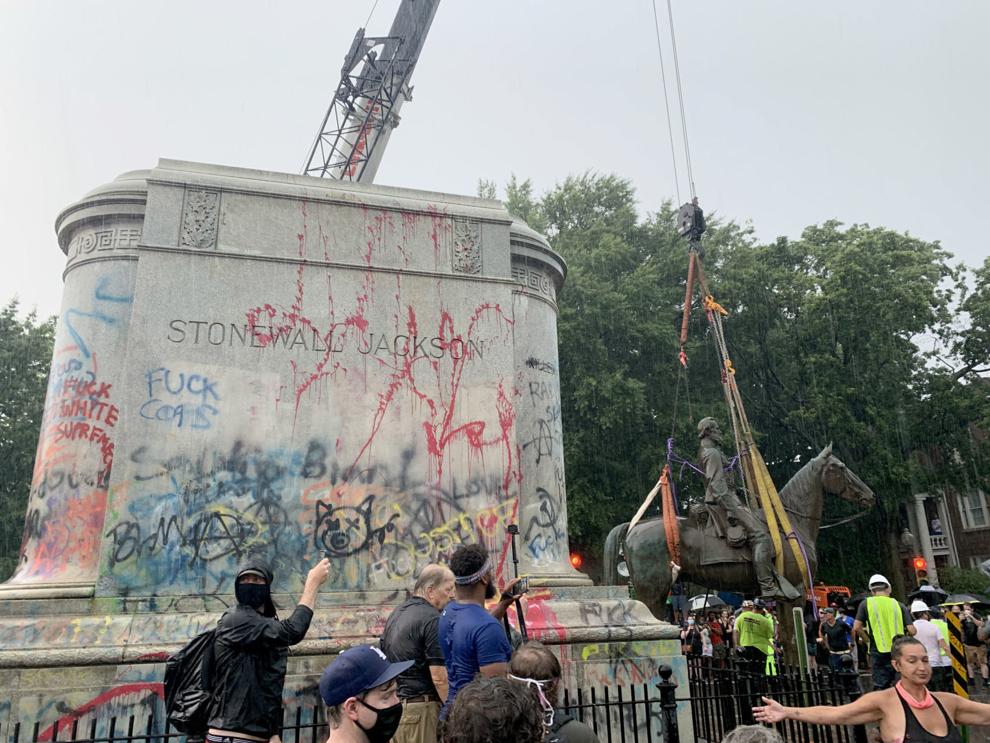 Stonewall Jackson statue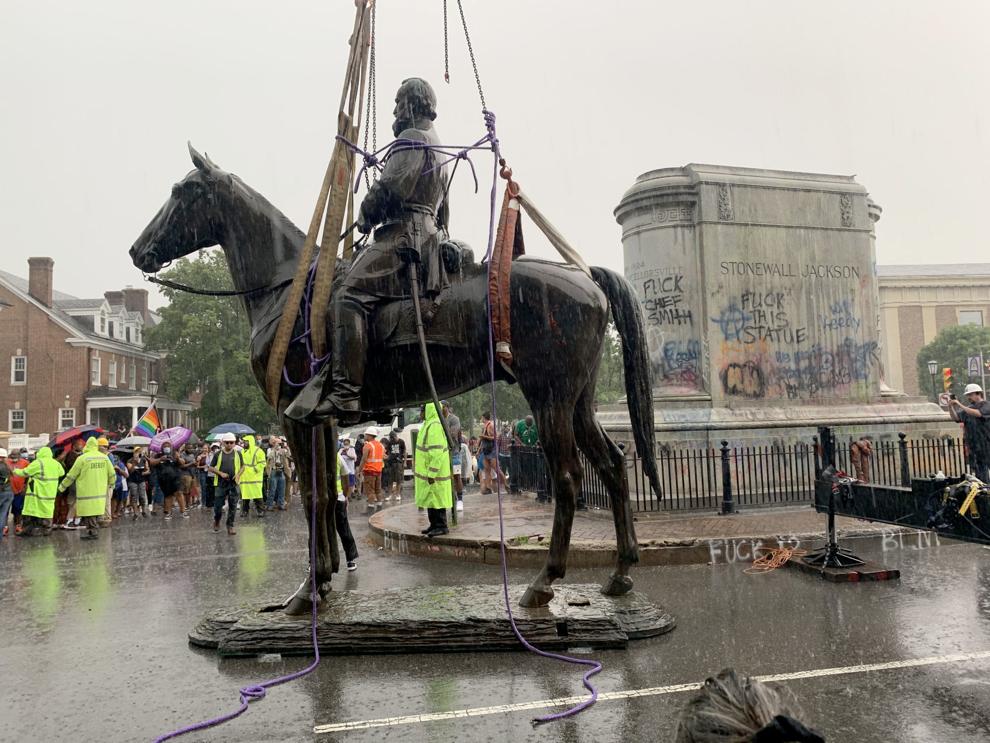 Stonewall Jackson statue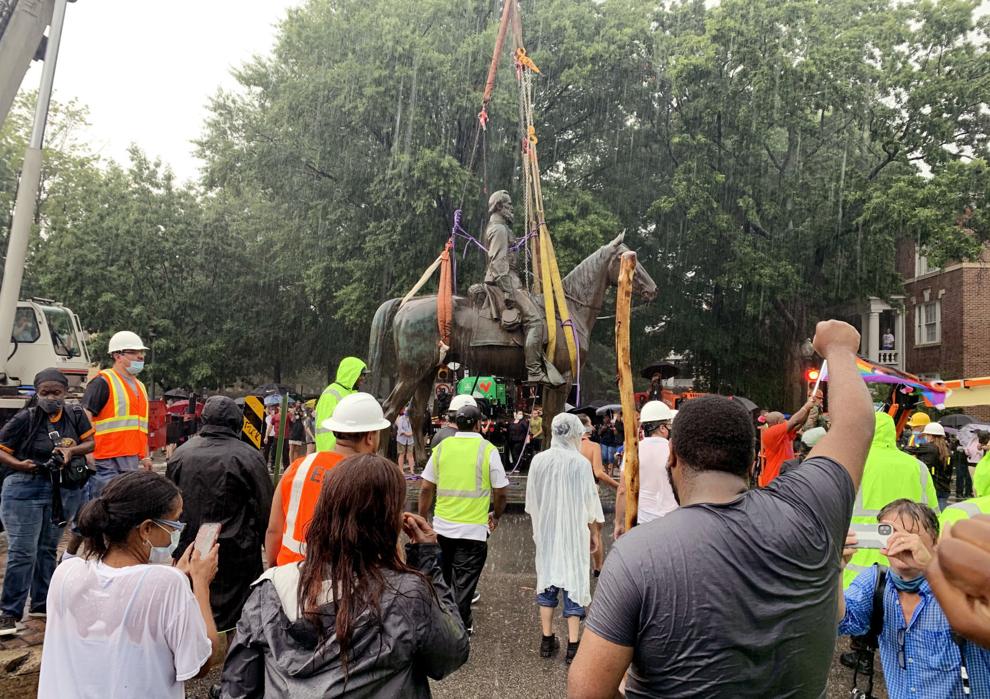 20200702_MET_STATUE_BB01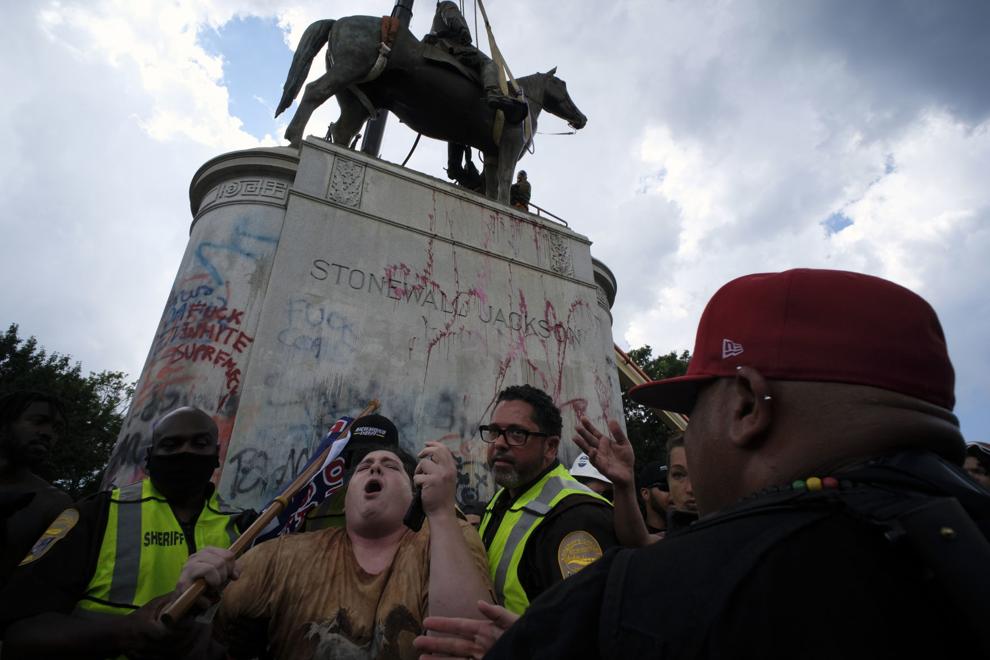 Eb4HaNoXsAAqs_L.jpg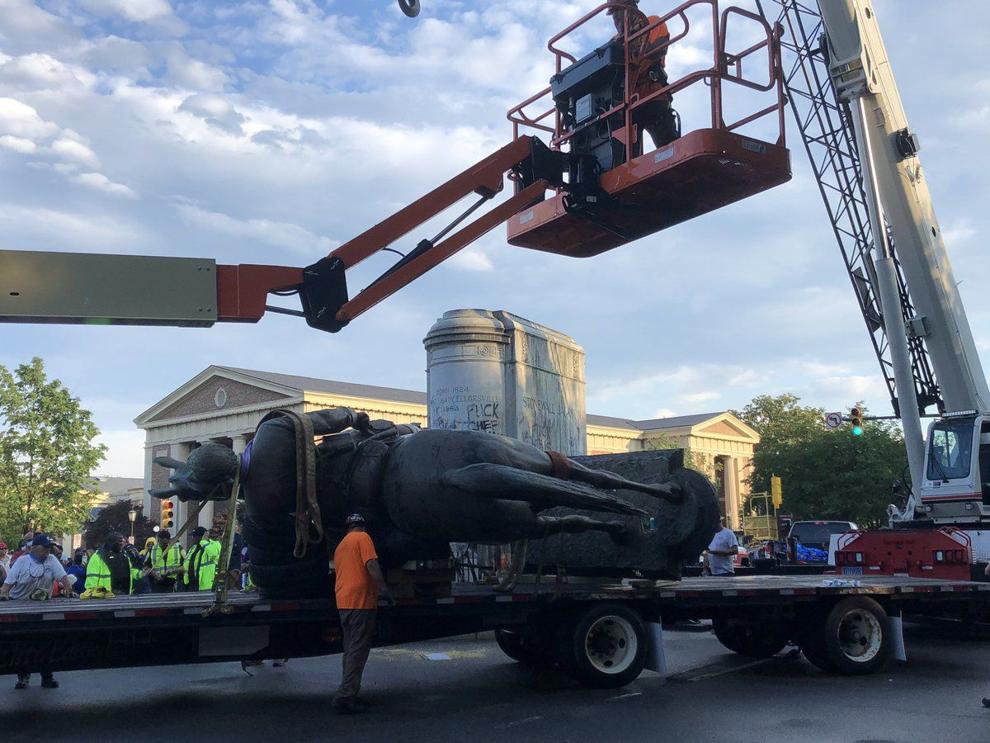 Eb4HpY9X0AI1zhf.jpg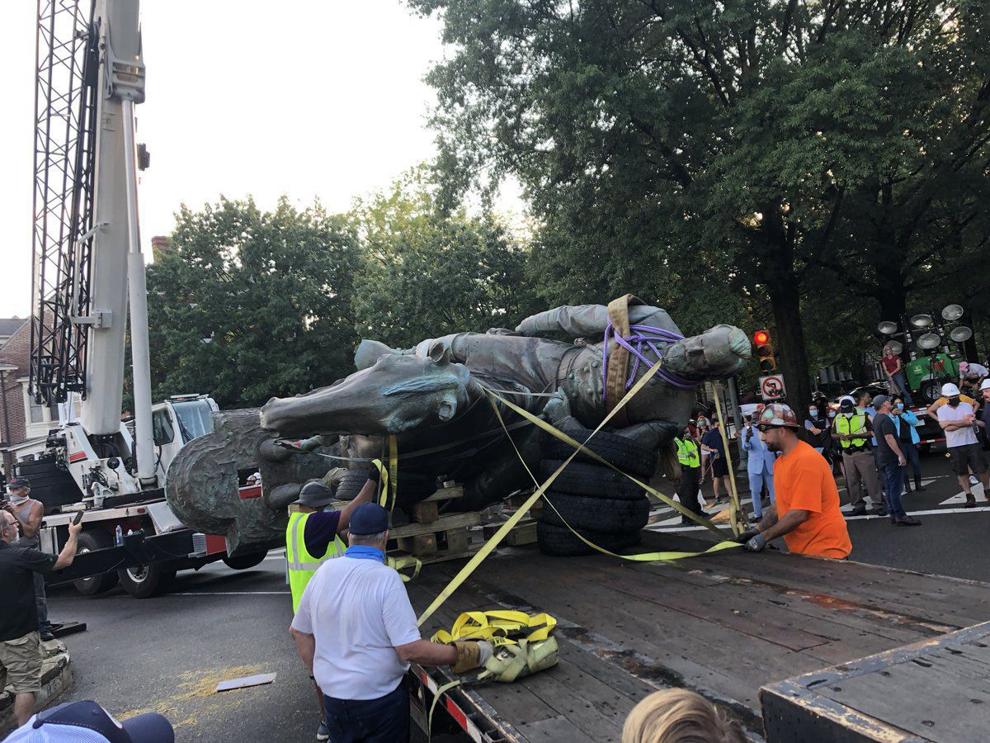 Eb4I4ngWAAEkL07.jpg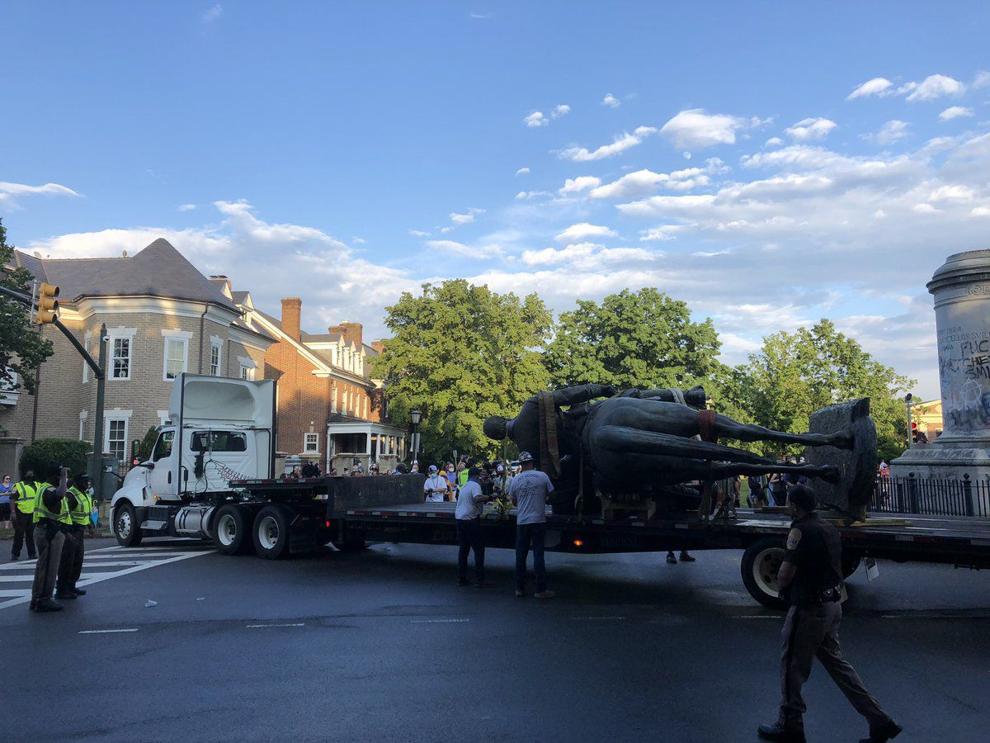 20200702_MET_STATUE_BB04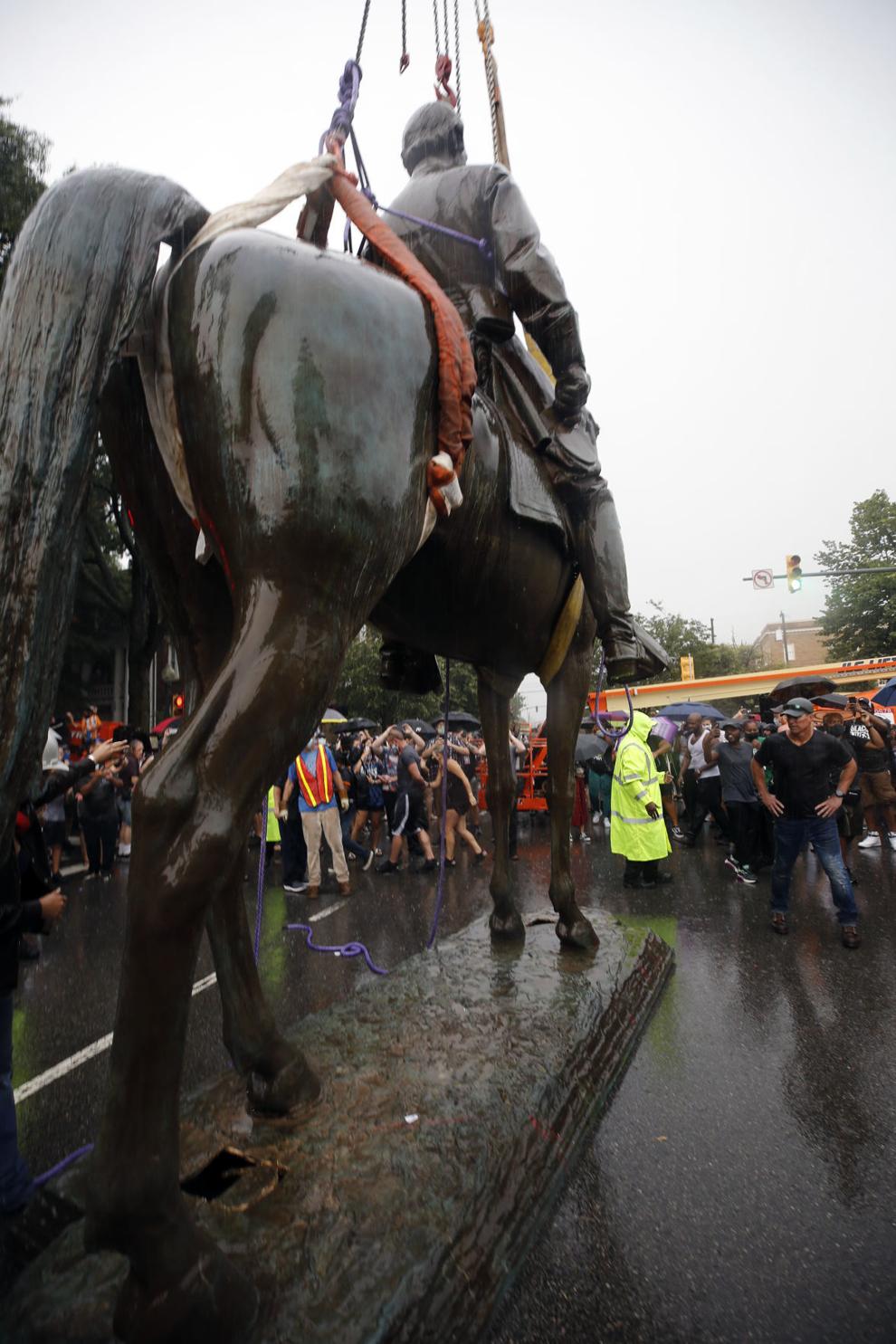 20200702_MET_STATUE_BB06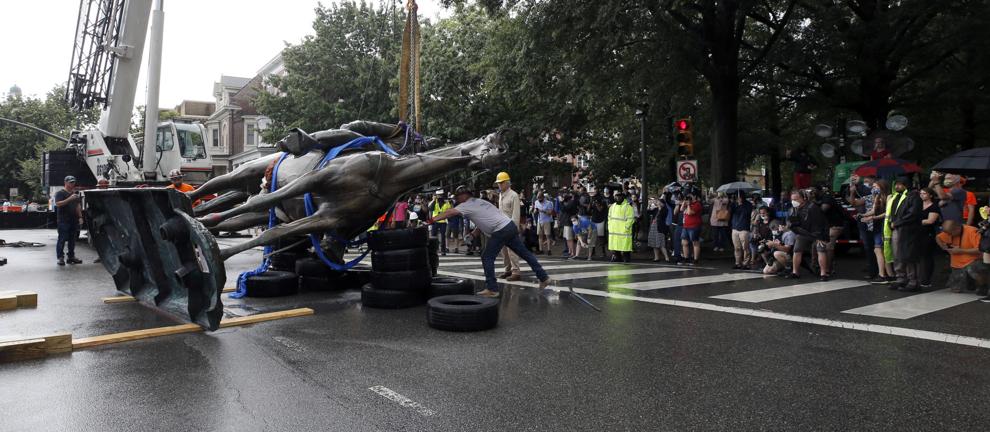 20200702_MET_STATUE_BB02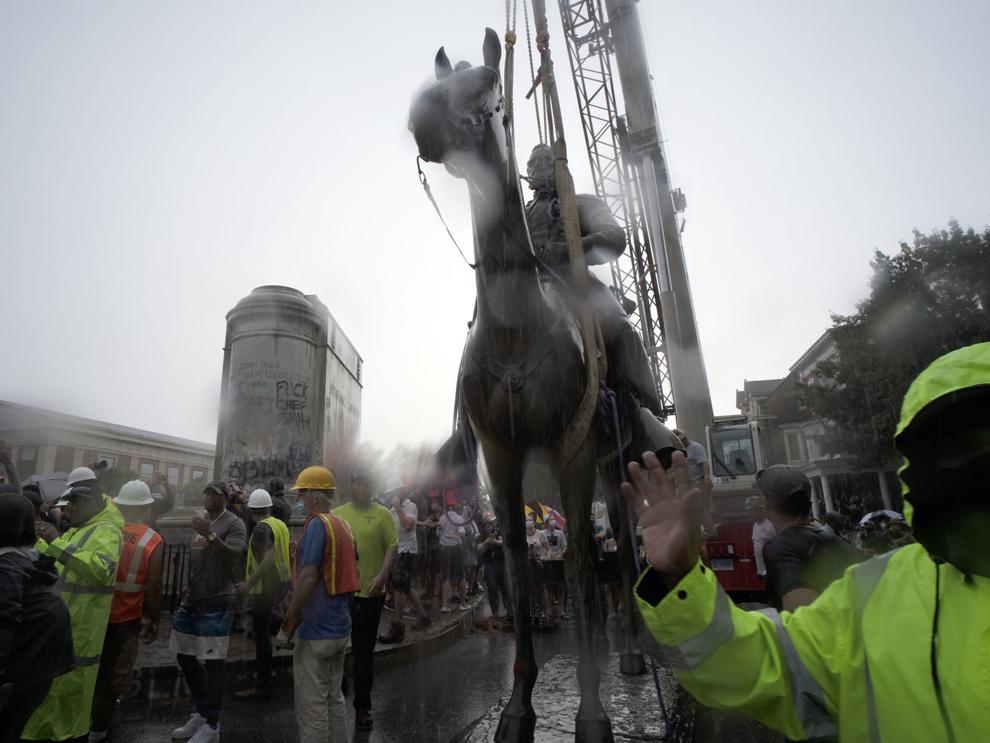 20200702_MET_STATUE_BB03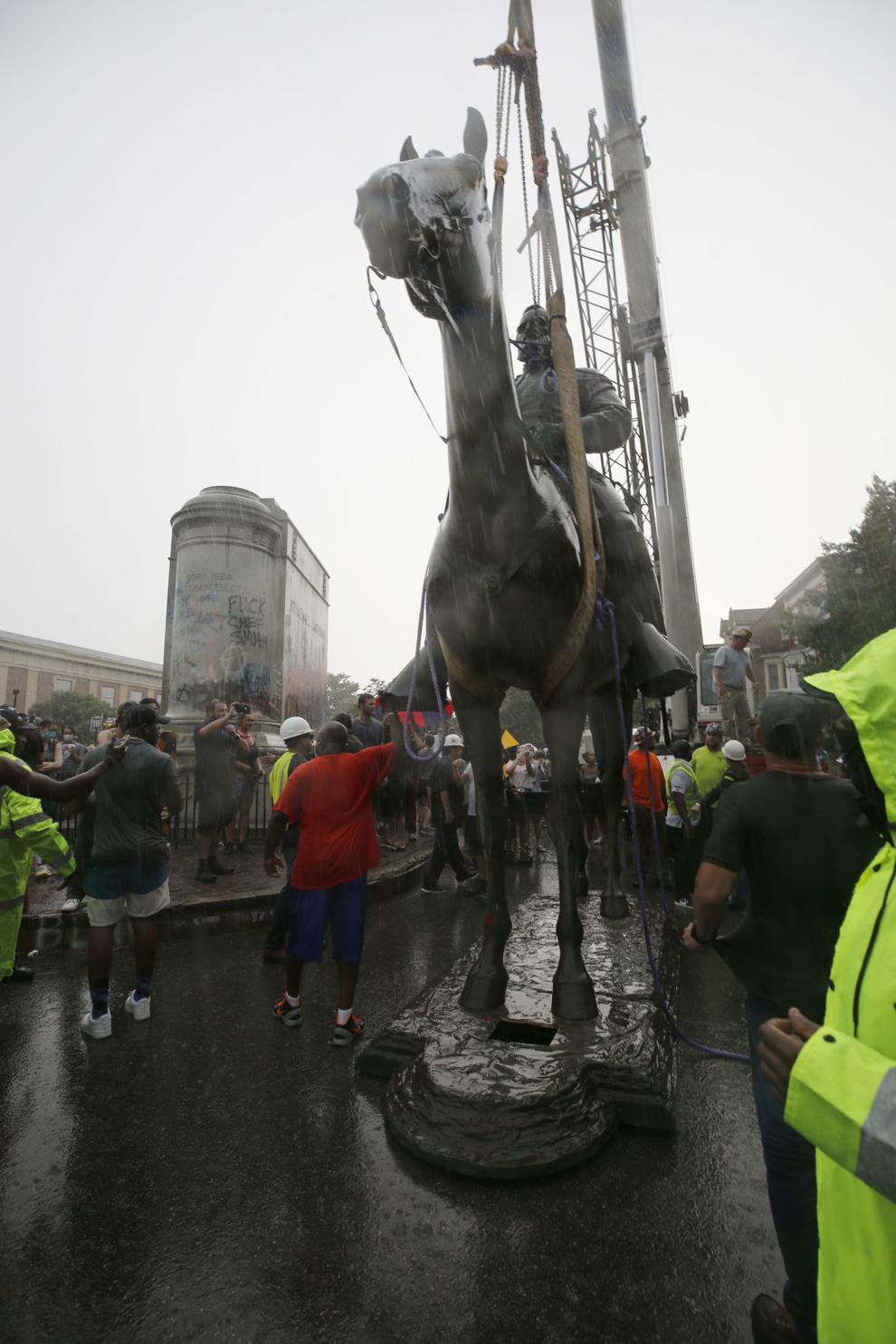 20200702_MET_STATUE_BB05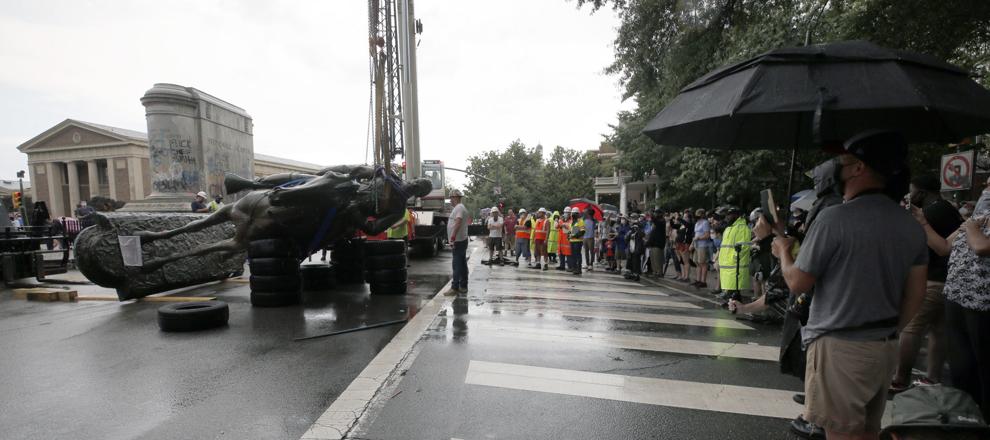 20200702_MET_STATUE_BB07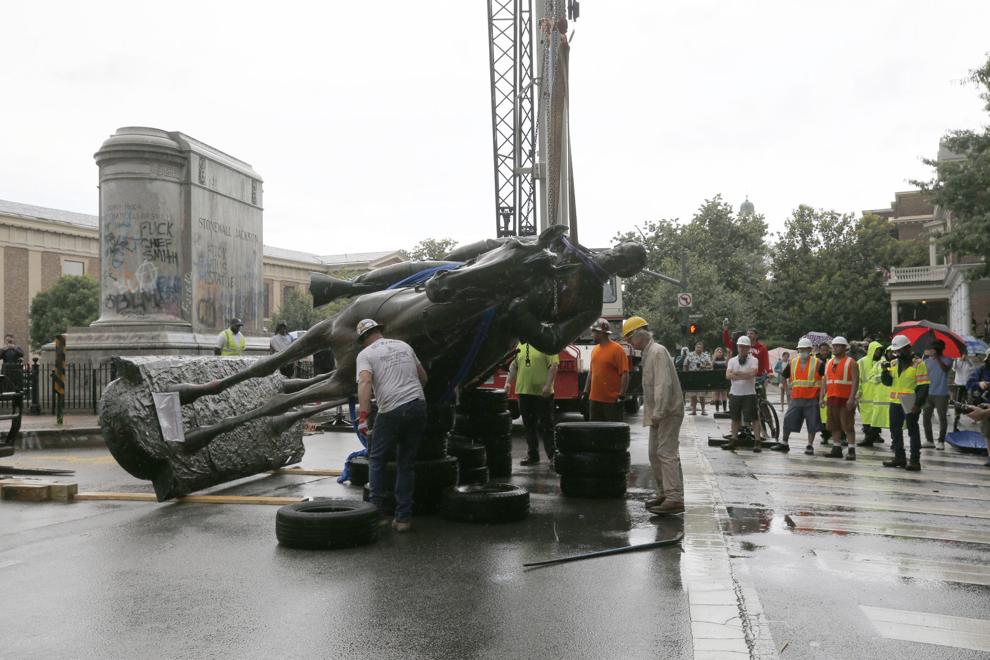 20200702_MET_STATUE_BB08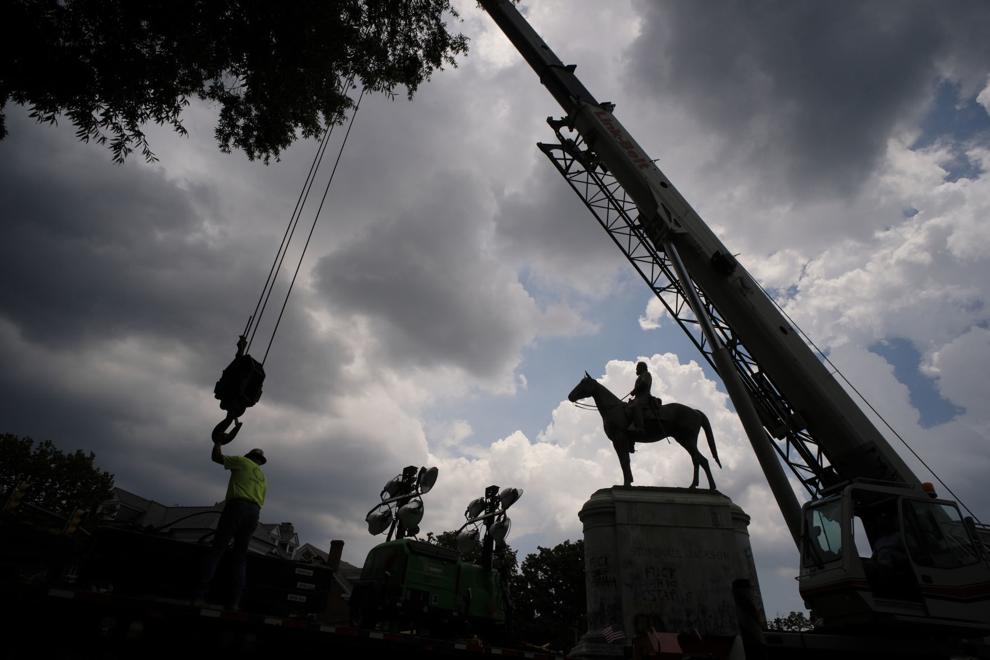 20200702_MET_STATUE_BB09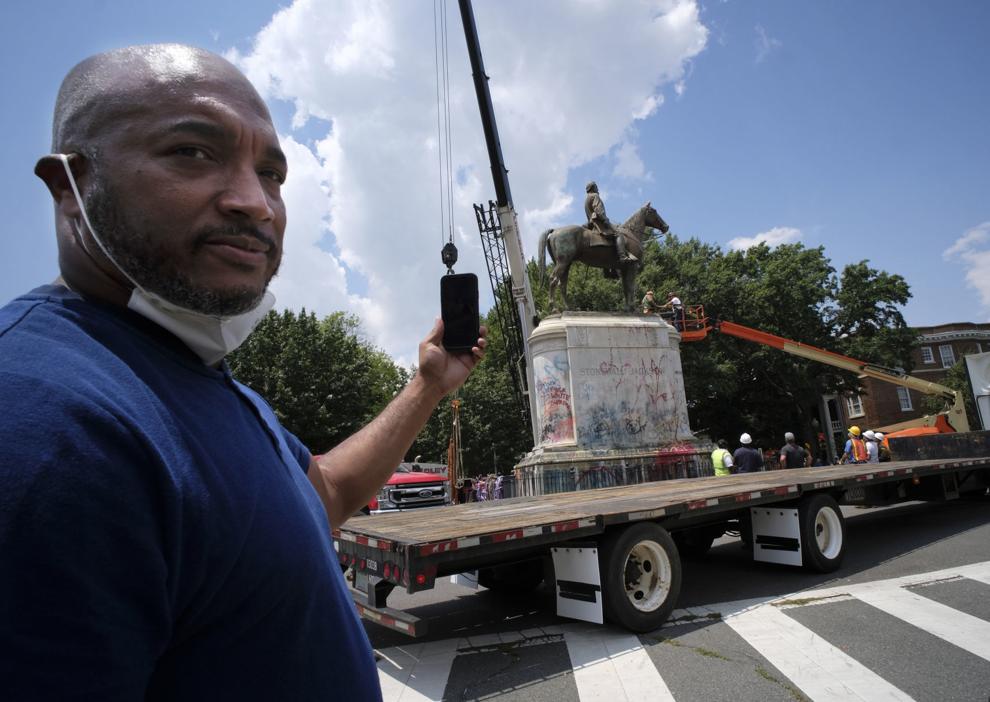 20200702_MET_STATUE_BB10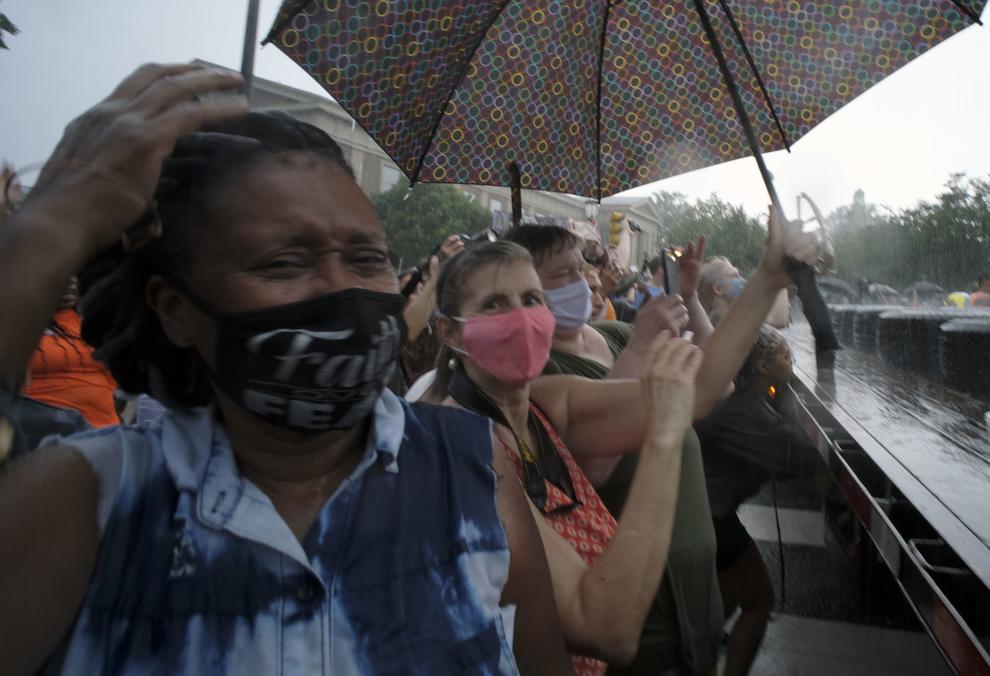 20200702_MET_JACKSON_AWE01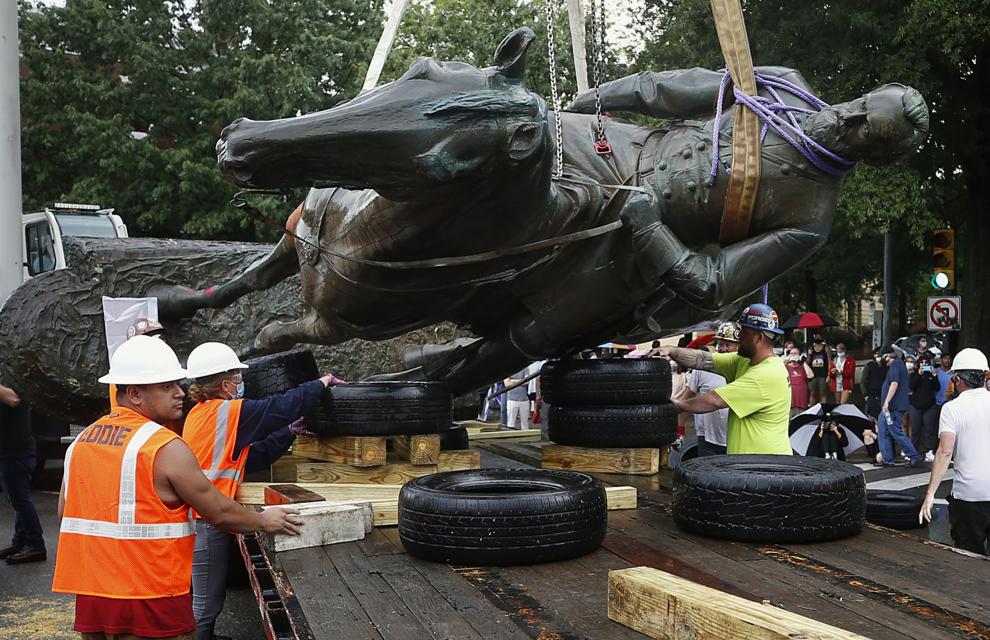 20200702_MET_JACKSON_AWE02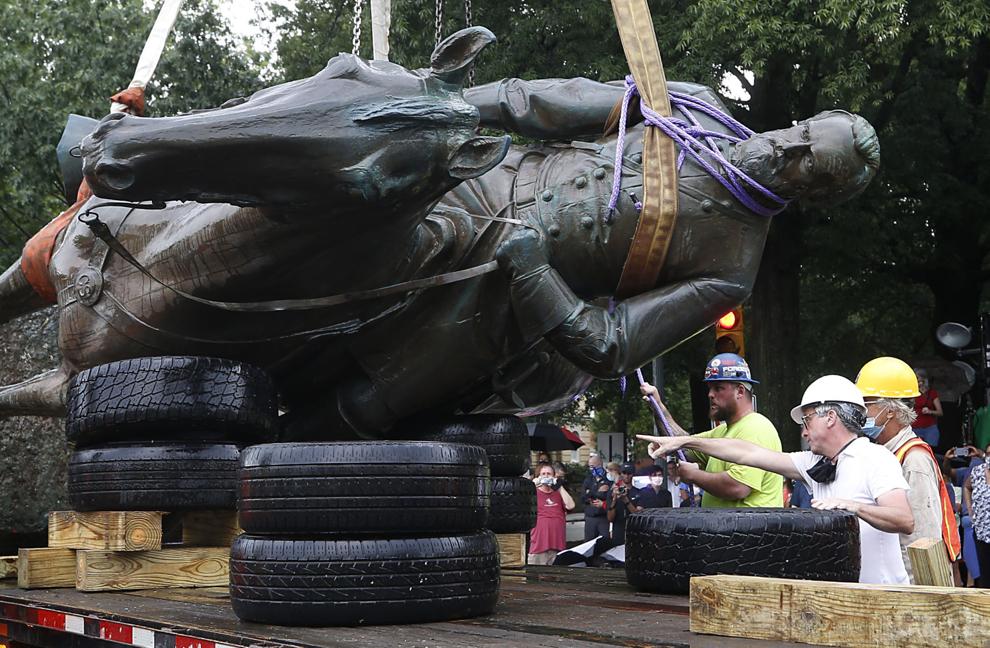 20200702_MET_JACKSON_AWE03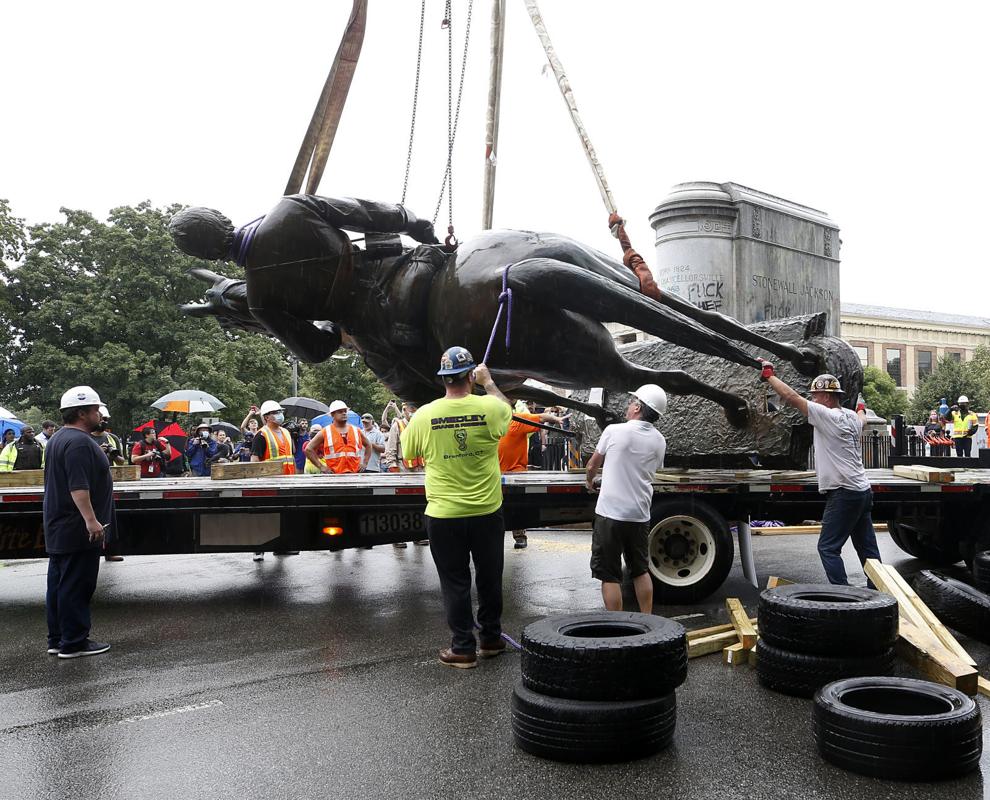 20200702_MET_JACKSON_AWE04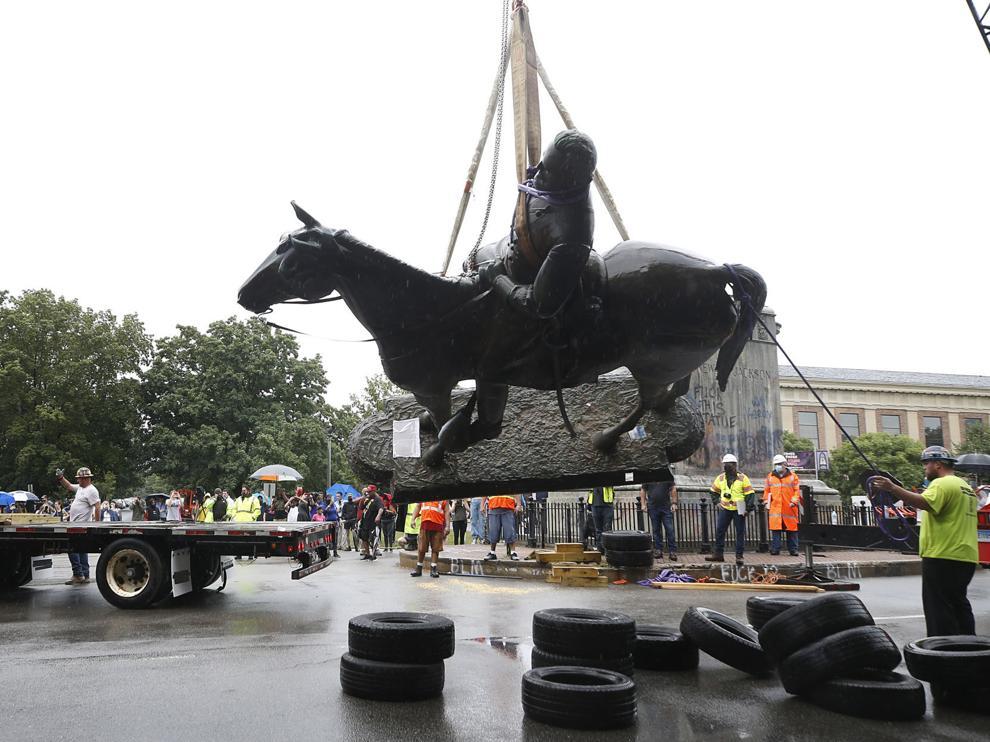 20200702_MET_JACKSON_AWE05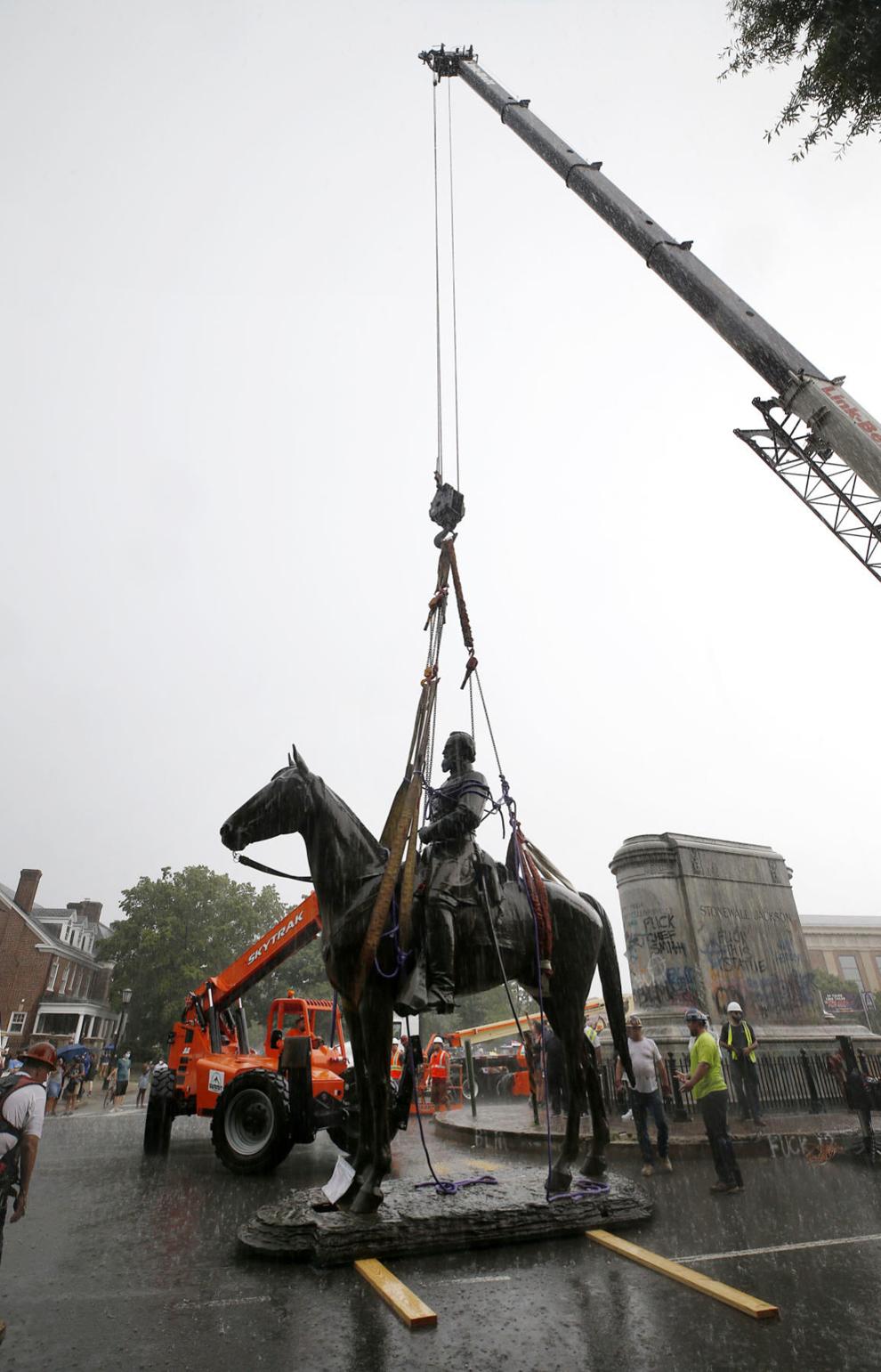 20200702_MET_JACKSON_AWE06
20200702_MET_JACKSON_AWE07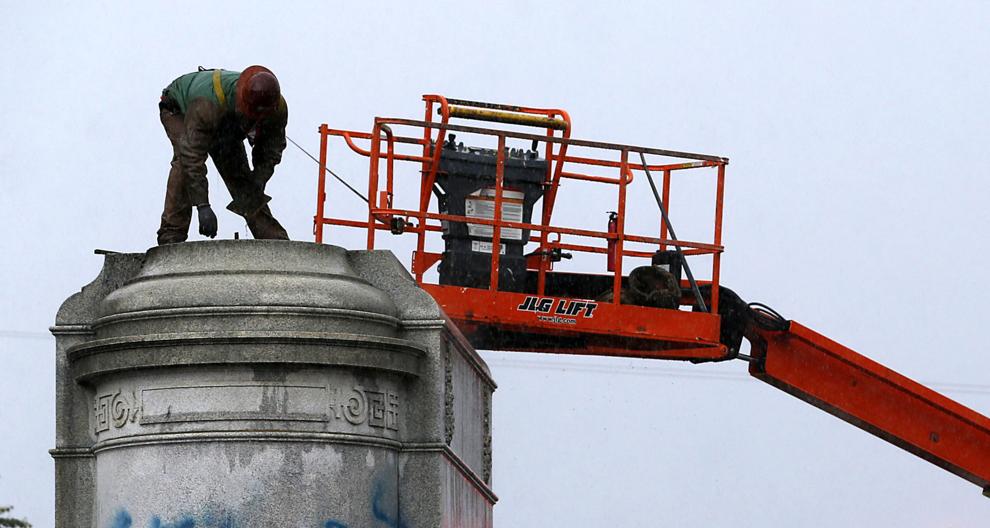 20200702_MET_STATUE_BB11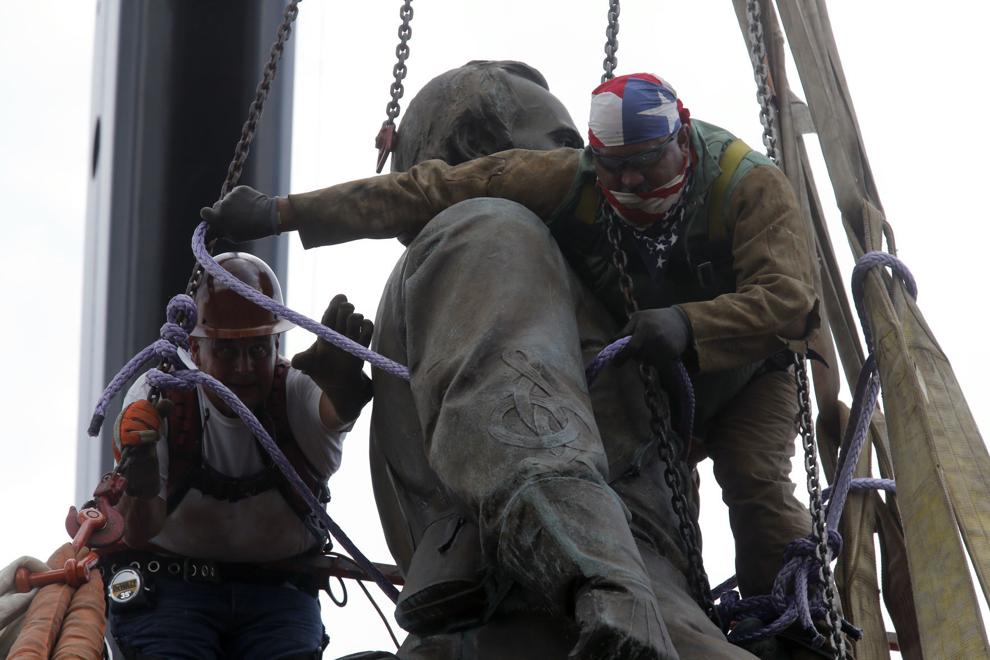 20200702_MET_STATUE_BB12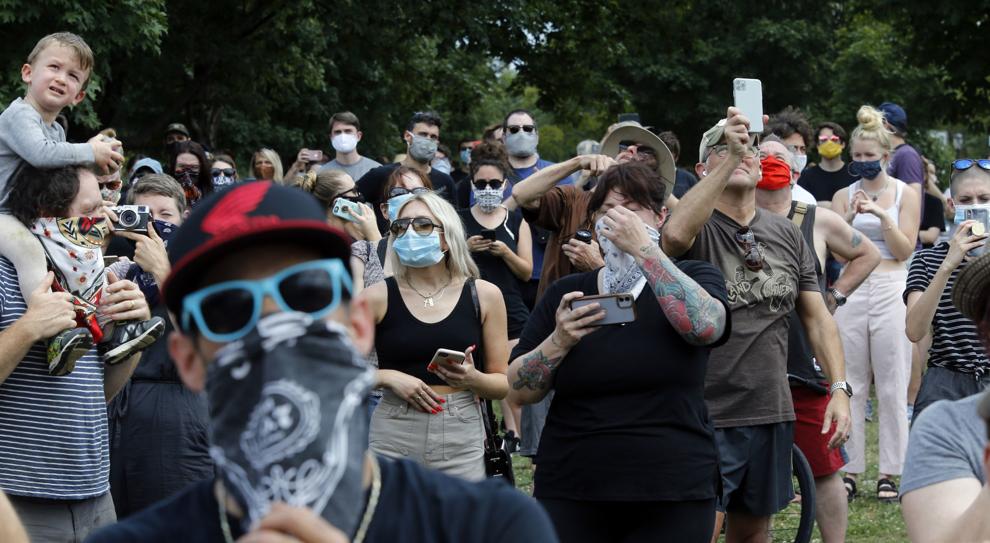 20200702_MET_STATUE_BB13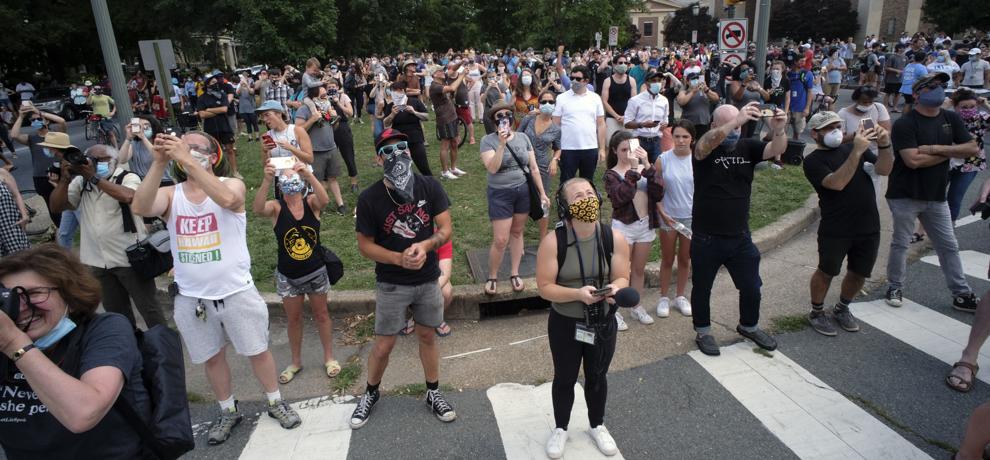 20200702_MET_STATUE_BB14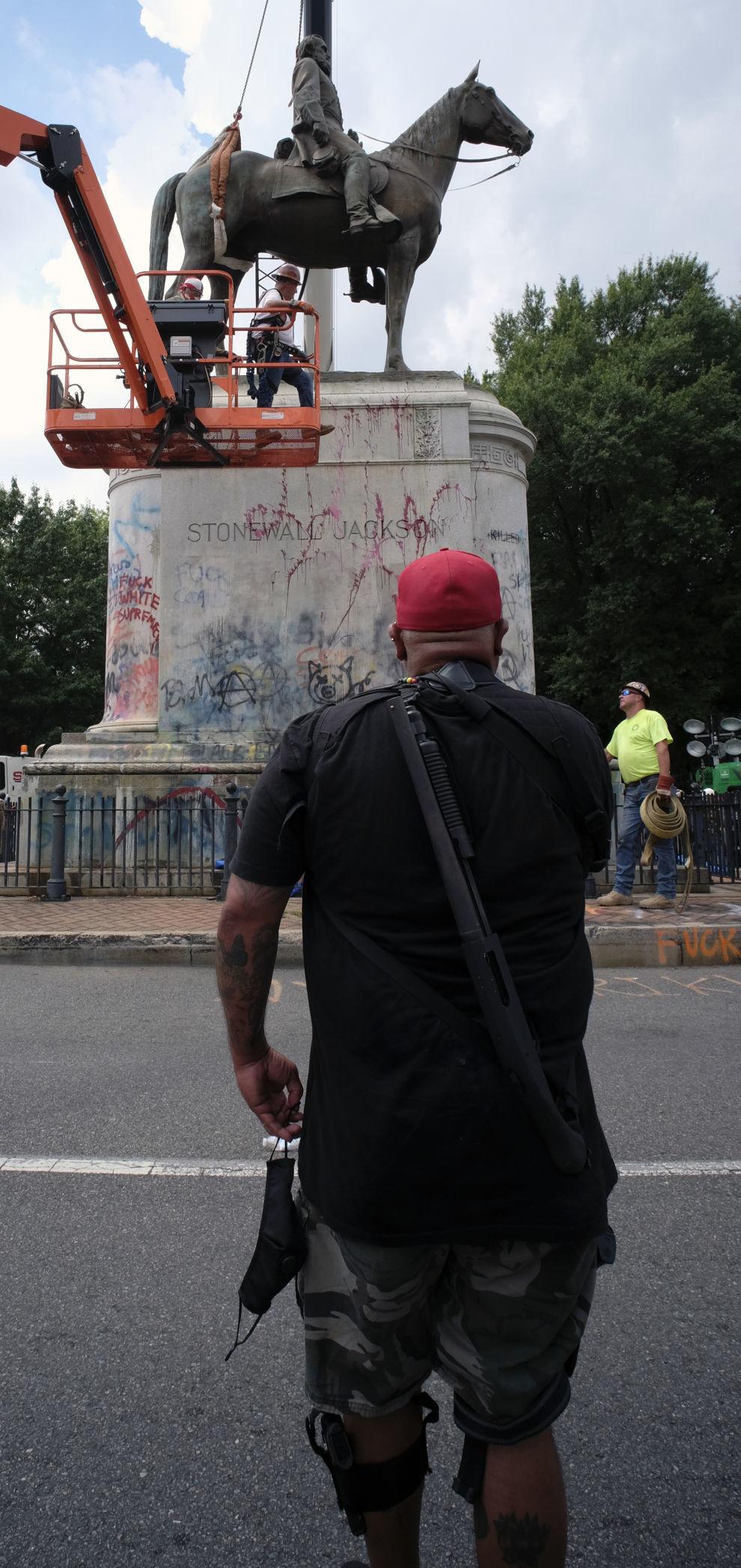 20200702_MET_JACKSON_AWE08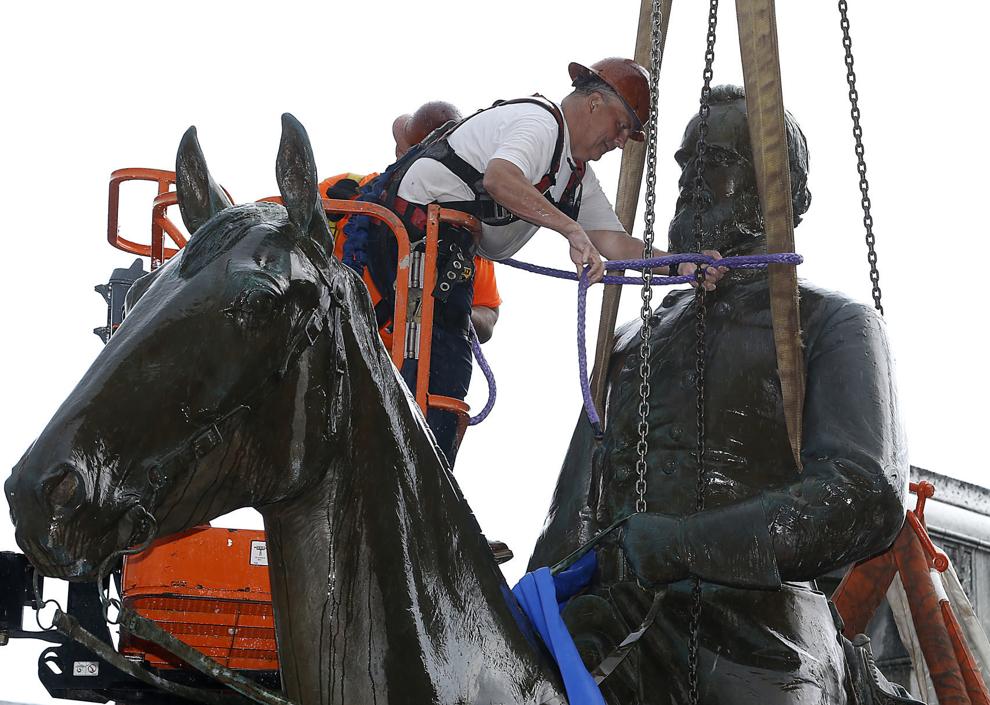 20200702_MET_JACKSON_AWE09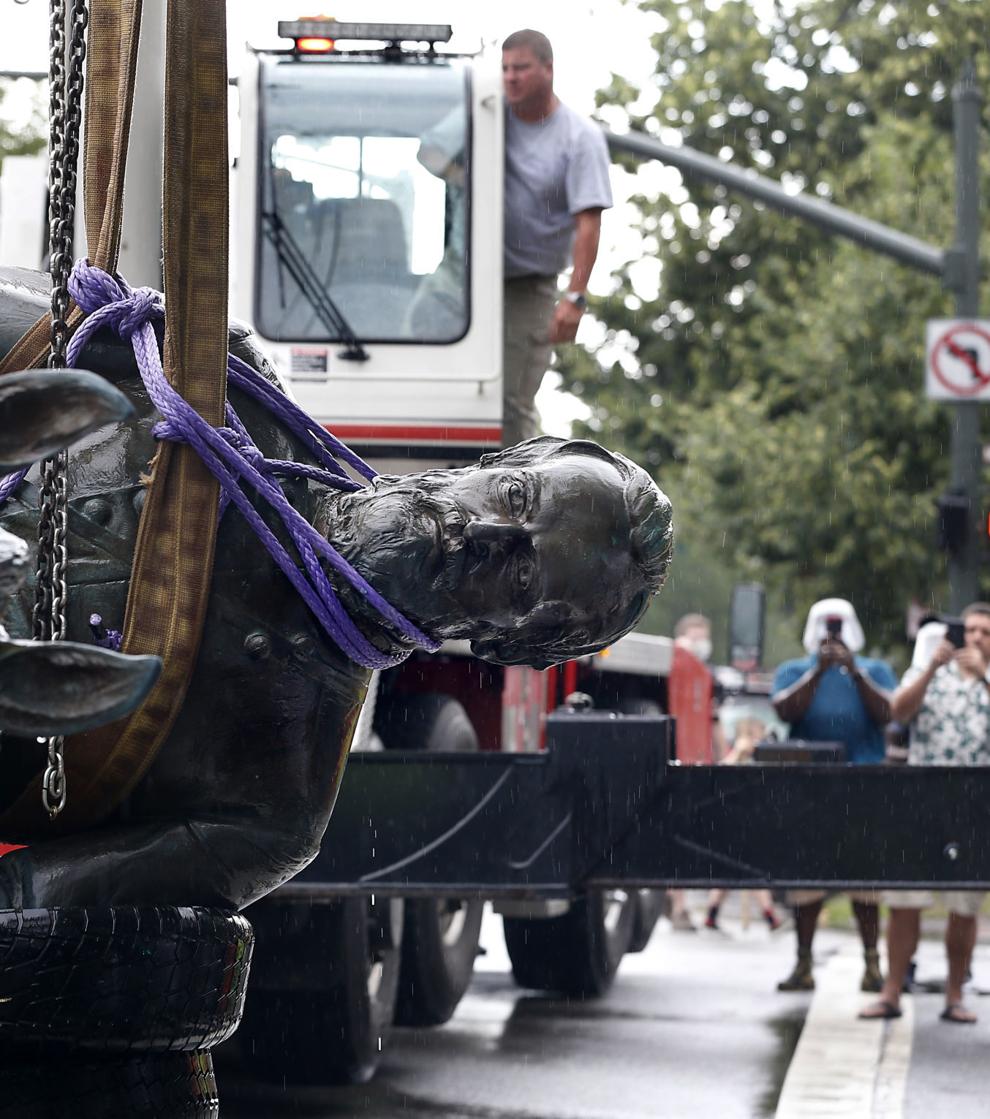 20200702_MET_JACKSON_AWE10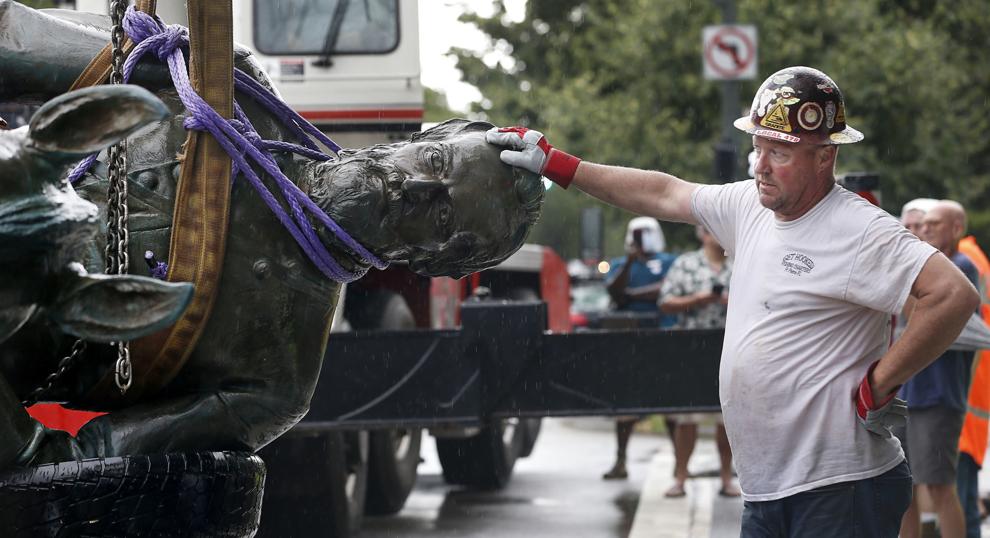 20200702_MET_JACKSON_AWE11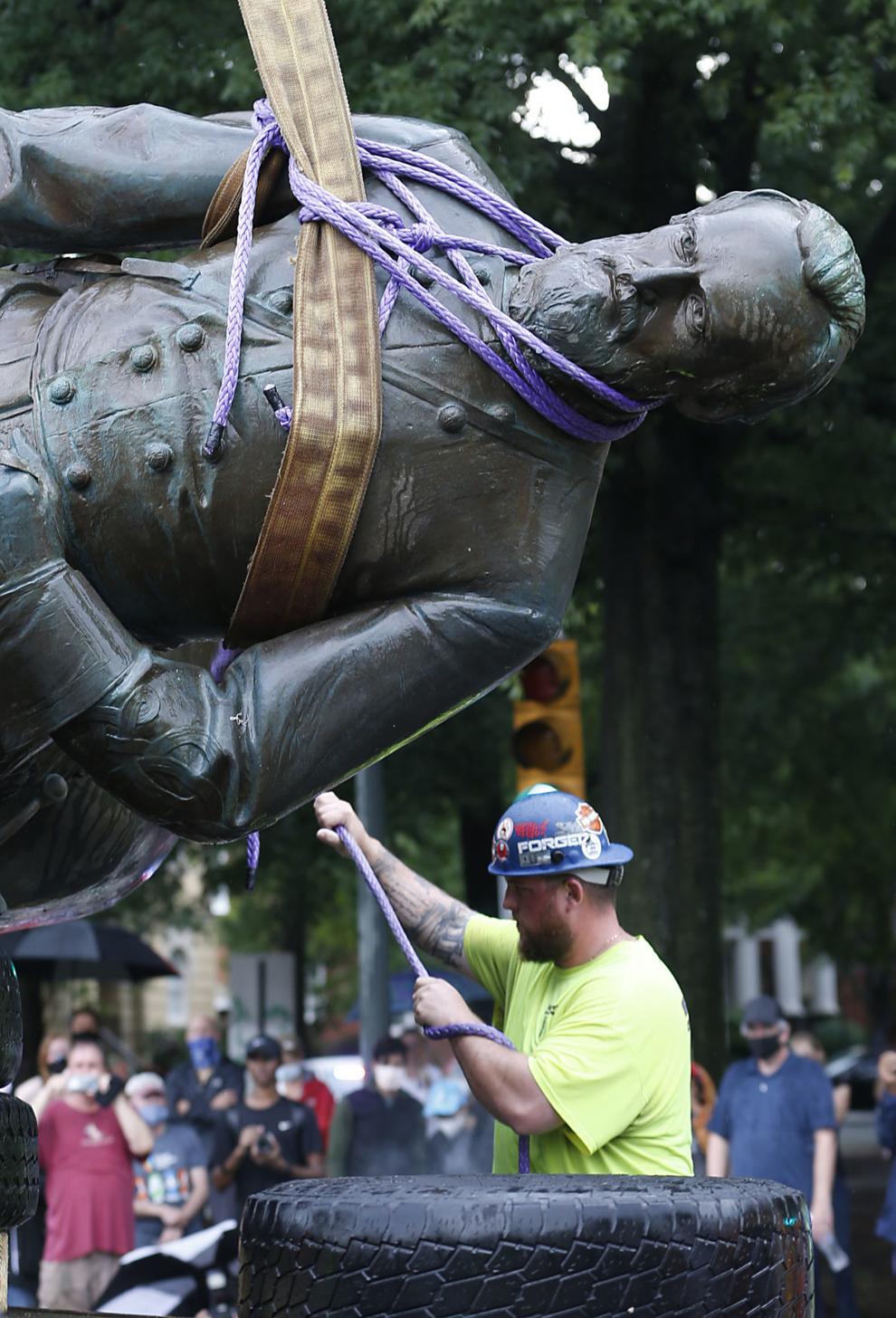 20200702_MET_JACKSON_AWE12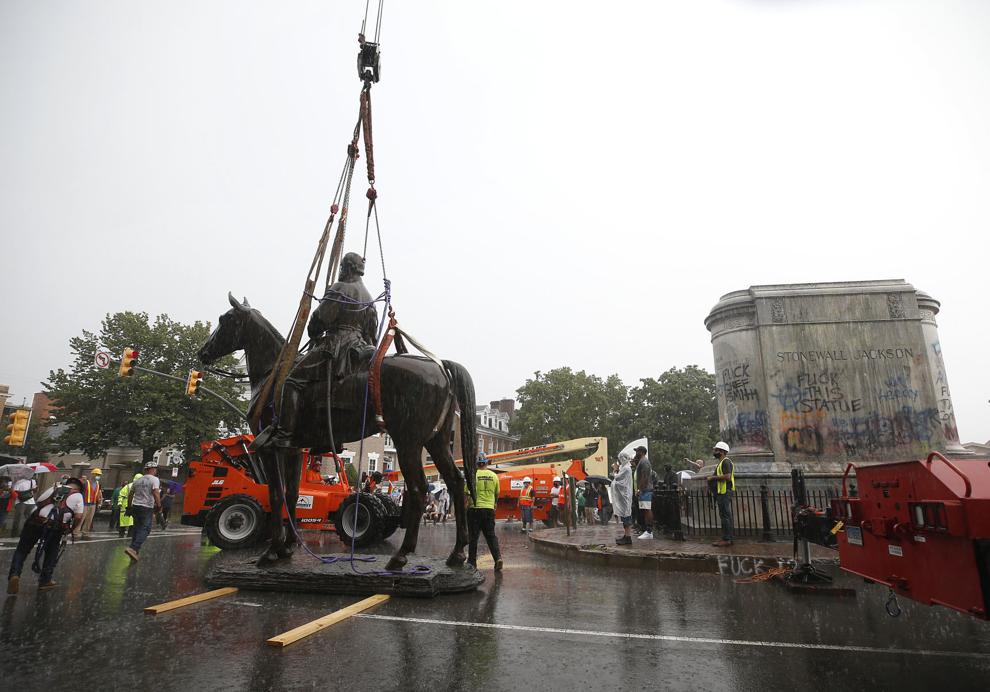 20200702_MET_JACKSON_AWE13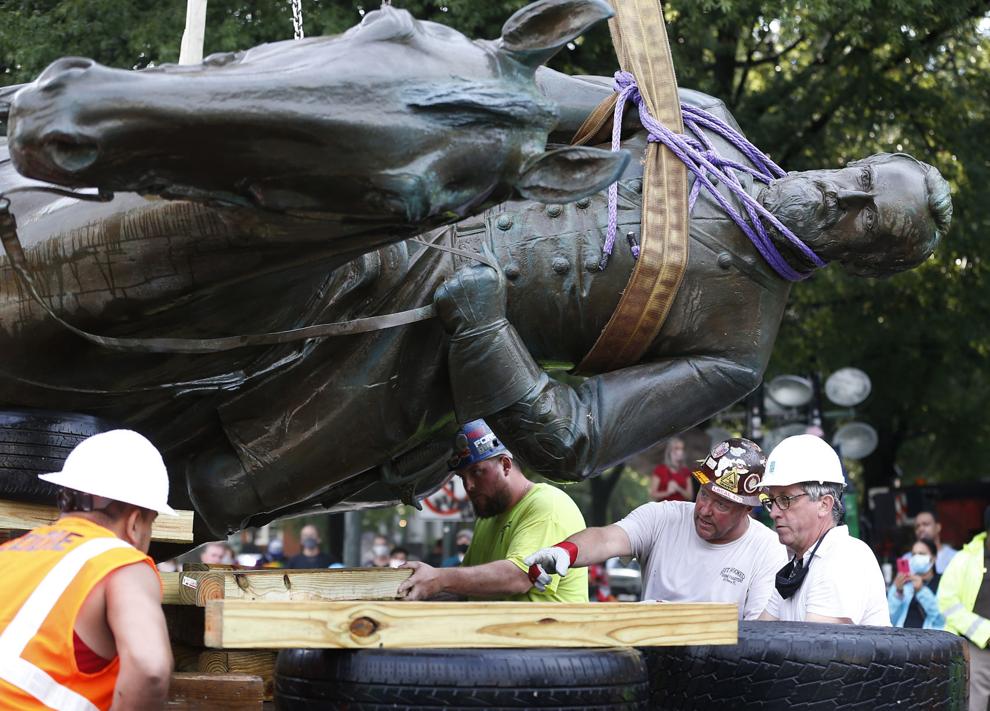 20200702_MET_JACKSON_AWE14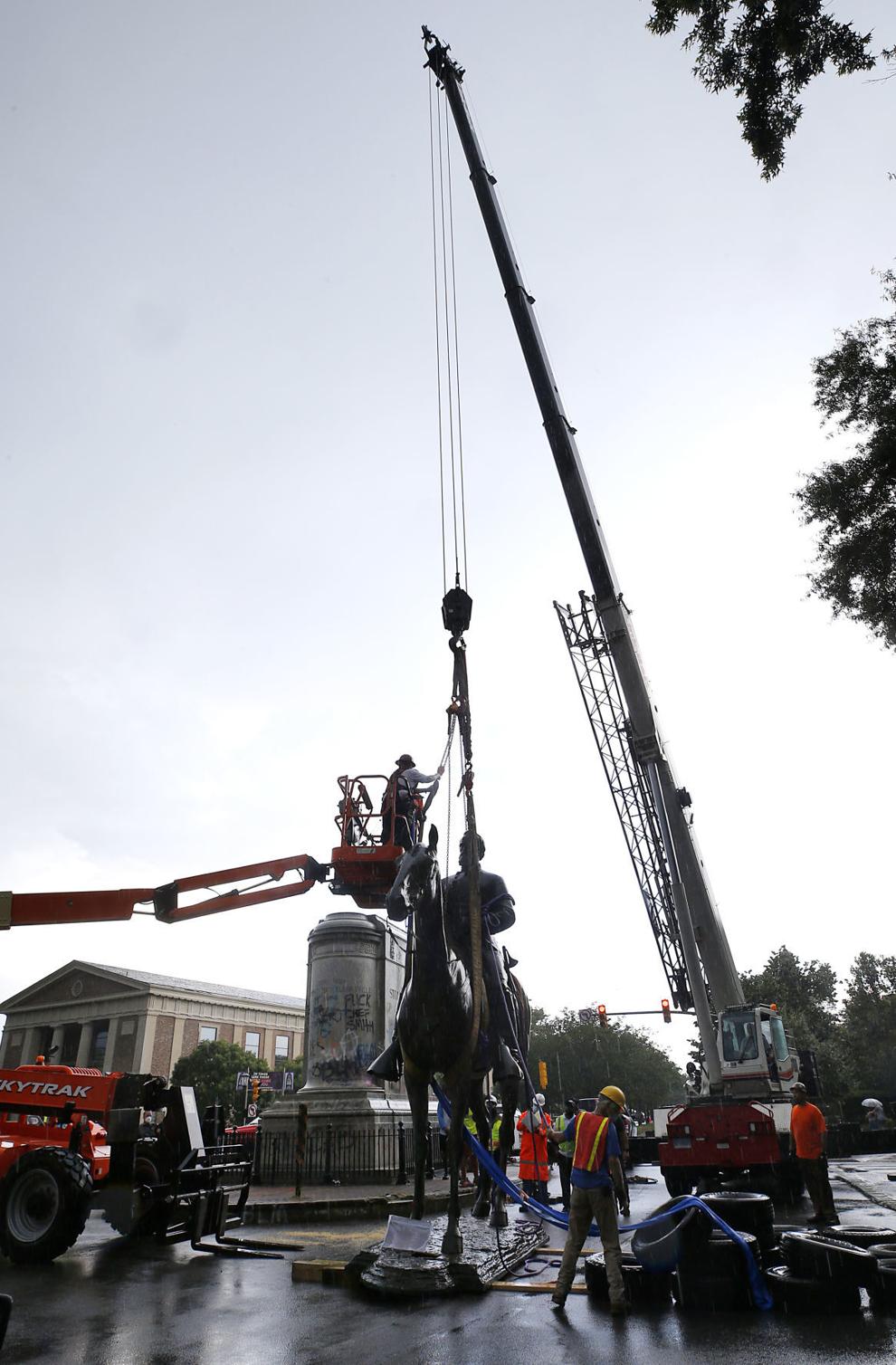 (804) 649-6734
Twitter: @__MarkRobinson