In a rebuke of Confederate glorification, Gov. Ralph Northam on Thursday called for the swift removal of a bronze statue depicting Confederate Gen. Robert E. Lee from Richmond's Monument Avenue, a response to recent local and nationwide protests over systemic racism and police brutality.
"When it's the biggest thing around, it sends a clear message: This is what we value the most. That's just not true anymore," Northam said during a news conference in Richmond, the former capital of the Confederacy. "In Virginia, we no longer preach a false version of history, one that pretends the Civil War was about state's rights, and not the evil of slavery. No one believes that any longer."
Northam's decision followed an announcement by Richmond Mayor Levar Stoney, who said Wednesday that city leaders would seek to remove four other Confederate statues from Monument Avenue. Those depict Gens. J.E.B. Stuart and Thomas "Stonewall" Jackson; Confederate naval commander Matthew Fontaine Maury; and Confederate President Jefferson Davis.
"It's time. It's time to put an end to the 'Lost Cause' and fully embrace the righteous cause. It's time to replace the racist symbols of oppression and inequality … with symbols that summon the best in all of us," Stoney said at Thursday's news conference, flanked by other state leaders, black activists and even a descendant of Lee.
The decisions were announced on the seventh day of protests in Richmond, some peaceful and others violent, fueled by the killing of George Floyd by a Minneapolis police officer. In Richmond and around the country, protesters have called for reforms to the criminal justice system and for an end to excessive use of force by police, particularly toward black men.
Those demands brought protesters to the foot of Richmond's Confederate monuments, which were heavily tagged with profanity toward police, calls for racial justice and Floyd's name. Nearby, protesters set fire to the headquarters of the United Daughters of the Confederacy, which bore similar graffiti across its front walls.
The displays reignited a debate over Confederate iconography — one that has been long-standing in Virginia, and that reached a boiling point with the 2017 white supremacist rally in Charlottesville.
The Rev. Robert W. Lee IV, a descendant of the Confederate general, spoke from the steps of the monument in support of its removal Thursday. He called the monument an "idol of white supremacy."
"There are members in my family who are shaking in their boots. I'm sure my ancestor Robert E. Lee is rolling in his grave, and I say, let him roll," Lee said to a crowd of about 200 people, which included at least two people in opposition of the removal.
Elsewhere, Senate GOP leaders, led by Minority Leader Tommy Norment, R-James City, opposed the decision.
"Attempts to eradicate instead of contextualizing history invariably fail. ... [Northam's] decision is more likely to further divide, not unite, Virginians," the caucus said in a statement.
Sen. Amanda Chase, R-Chesterfield, who is not part of the GOP caucus, said the decision to remove the Lee statue is an attempt at "revising history" and "erasing the history of the white people." Chase started a petition to oppose the removal on the website of her campaign for governor.
The House GOP caucus did not issue a statement on the matter. On Wednesday, Minority Leader Todd Gilbert said the removal decision was made to "change the subject" from the tear-gassing of peaceful protesters by Richmond police on Monday, from Northam's failure to denounce looters.
Robert W. Lee is a pastor at Unifour Church in Newton, N.C. He was among a group that flanked Northam and Stoney at Thursday's formal announcement, which also included Robert Johns, a descendant of Barbara Johns, who protested school segregation; Lt. Gov. Justin Fairfax, who is African American; and a student from Charlottesville, Zyahna Bryant.
In 2016, at age 15, Bryant started a petition to remove Charlottesville's Lee statue. On Thursday, Bryant didn't talk about the monument's removal; instead, she called for the dismantling of systemic and interpersonal racism.
"I want to be clear: There will be no healing or reconciliation until we have equity, until we have fully dismantled the systems that oppress black and brown people."
She urged the public to have "tough conversations" about racism, even if it causes "controversy" or "inconvenience."
Similarly, Fairfax praised the statue's removal, calling it a "down payment on the promise to the people of Virginia and all over America." He likened racial inequity in the state to monuments to the Confederacy.
He said those Confederate monuments include substandard schools, health care, housing and the criminal justice system, which he said disproportionately yield worse outcomes for black people in Virginia.
Pressed by a reporter on "concrete" plans to address police brutality, Northam said the way forward will include diversifying the police force, increasing positive relations between civilians and police, and improving police training on de-escalation. Northam did not directly point to legislation or executive policy changes.
Removal of the Lee monument, which is the only one on Monument Avenue controlled by the state, has weighed on Northam since the start of his administration. (The rest of the statues on Monument Avenue were controlled by the legislature, which in the spring shifted power to localities.)
In the aftermath of the white supremacist rally in Charlottesville in 2017, during his campaign for governor, Northam said Confederate statues "should be taken down and moved into museums."
Northam had so far declined to make a decision on the statue, but this past spring, he signed legislation allowing localities to decide the fate of Confederate memorials controlled by their localities. That bill will allow Richmond to move on the four statues on Monument Avenue, and would allow the city of Charlottesville to similarly remove the Lee statue in its downtown.
As for Richmond's Lee statue, the bronze portion will be removed and stored in a warehouse while the administration makes a decision about its ultimate fate, with public input.
The fate of the stone pedestal it sits on, and the graffiti that now covers it, is the subject of ongoing discussions, Northam said.
The administration did not share a timeline for when the bronze statue of Lee would be removed. A spokeswoman for the Department of General Services, which will oversee the task, said the work will require "careful planning" due to the size, scale and location.
"DGS is taking steps to carry out this order as soon as possible," spokeswoman Dena Potter said.
The 14-foot bronze statue was unveiled in Richmond on May 29, 1890, 25 years after the end of the Civil War. The statue has become a part of both the state and federal registers of historic landmarks.
Rita Davis, the Northam administration's legal counsel, said the registers are both voluntary, allowing the owner, in this case the state, to remove or dispose of the landmark as they please.
Davis said Virginia law also explicitly allows the governor to move any state-controlled piece of art, which includes monuments. Davis said she has consulted the leader of the state's historic registry but has not communicated with federal officials.
Still, the decision could prompt legal challenges.
The Monument Avenue Preservation Group, a network of supporters of the avenue's statues, said Thursday that the governor's "illegal action is being actively researched."
Asked if the administration was aware of any legal challenges, and if it was prepared to defend its decision, Davis said: "No, and absolutely."
PHOTOS: Richmond's Monument Avenue during the recent Black Lives Matter protests
Protesters at Lee Monument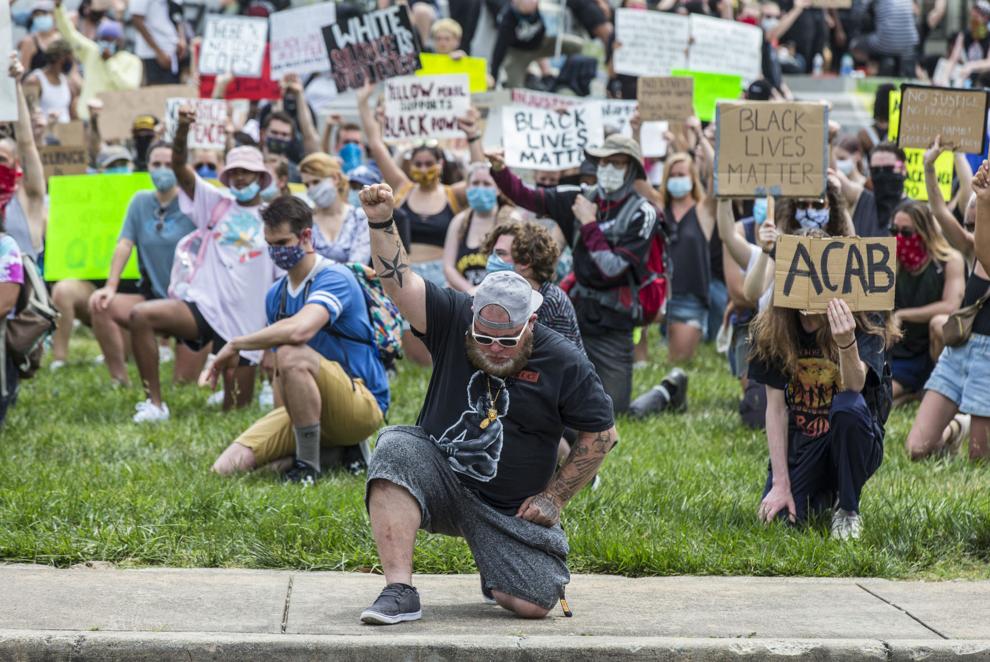 Protesters at Lee Monument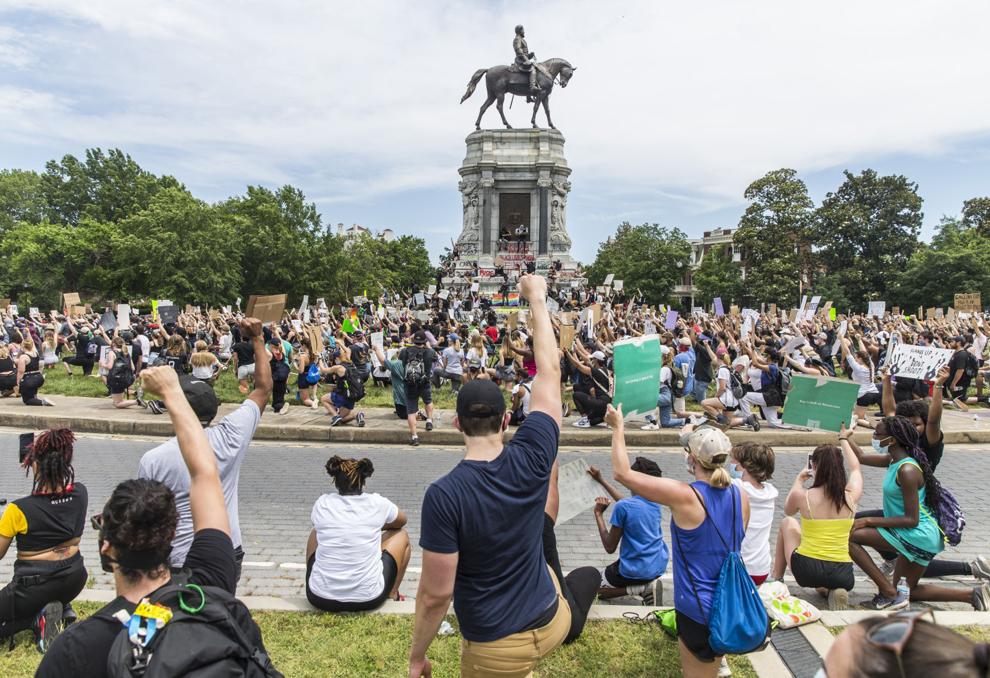 20200604_MET_PROTEST_DH04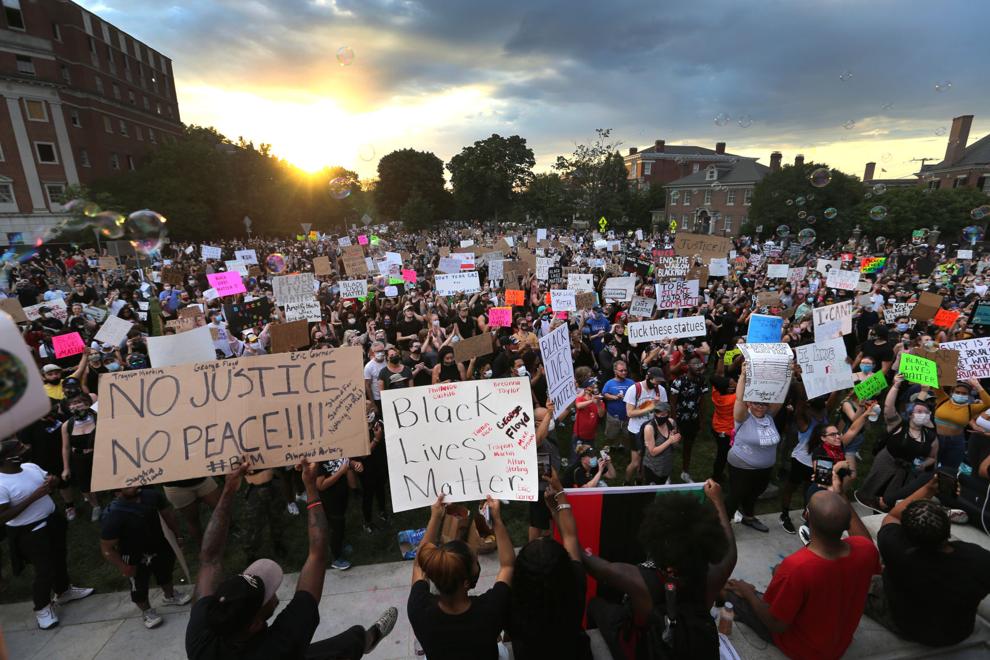 20200604_MET_PROTEST_DH02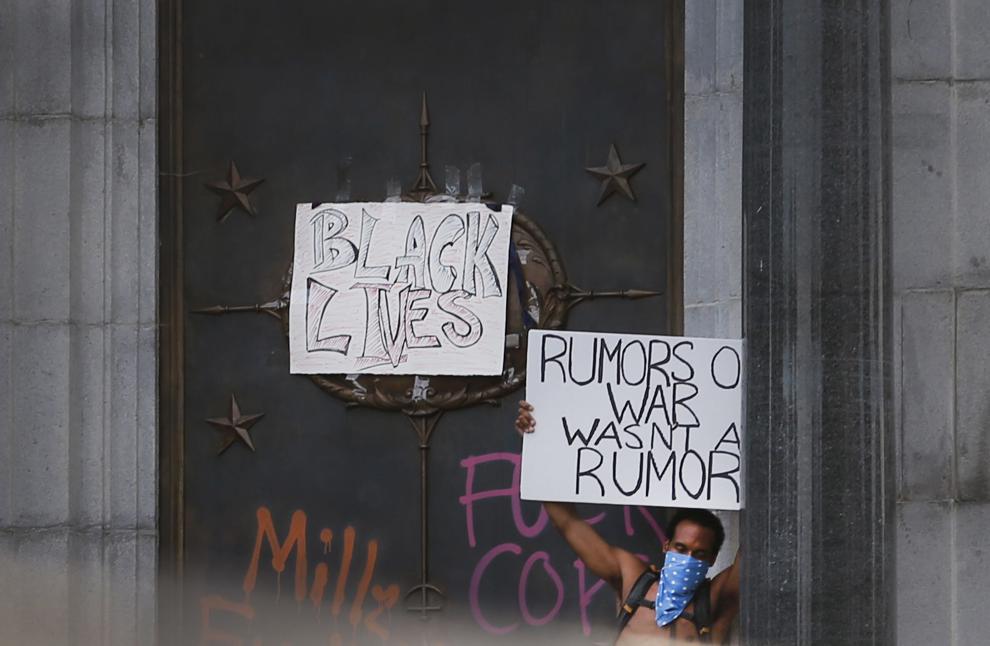 20200604_MET_PROTEST_DH03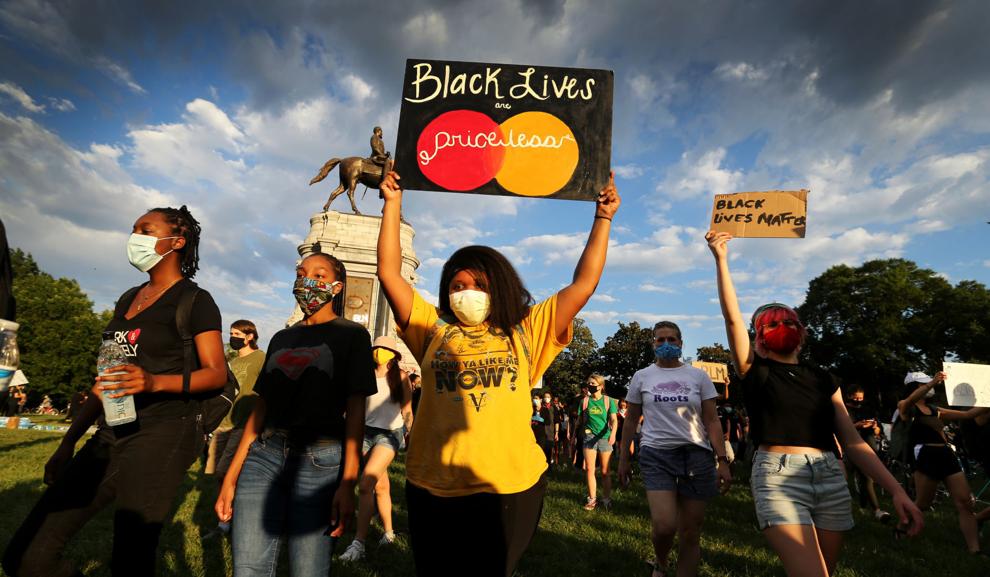 20200604_MET_PROTEST_DH01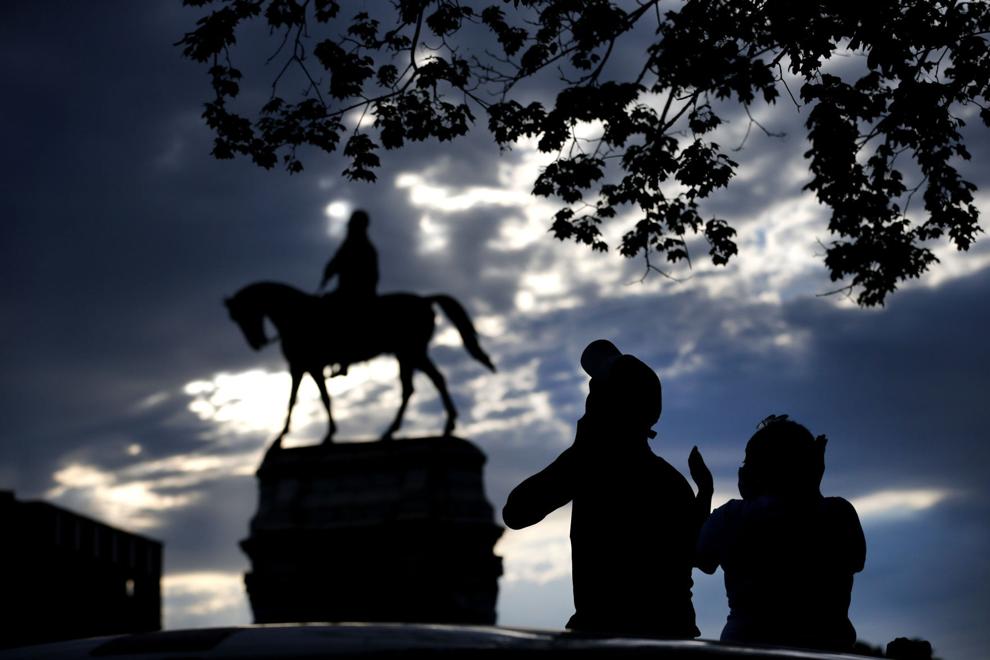 20200604_MET_PROTEST_BB12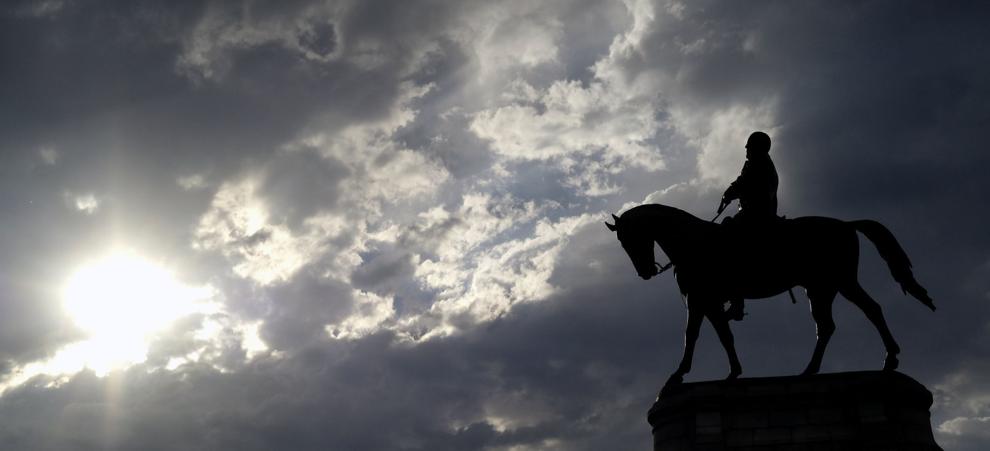 20200604_MET_PROTEST_BB11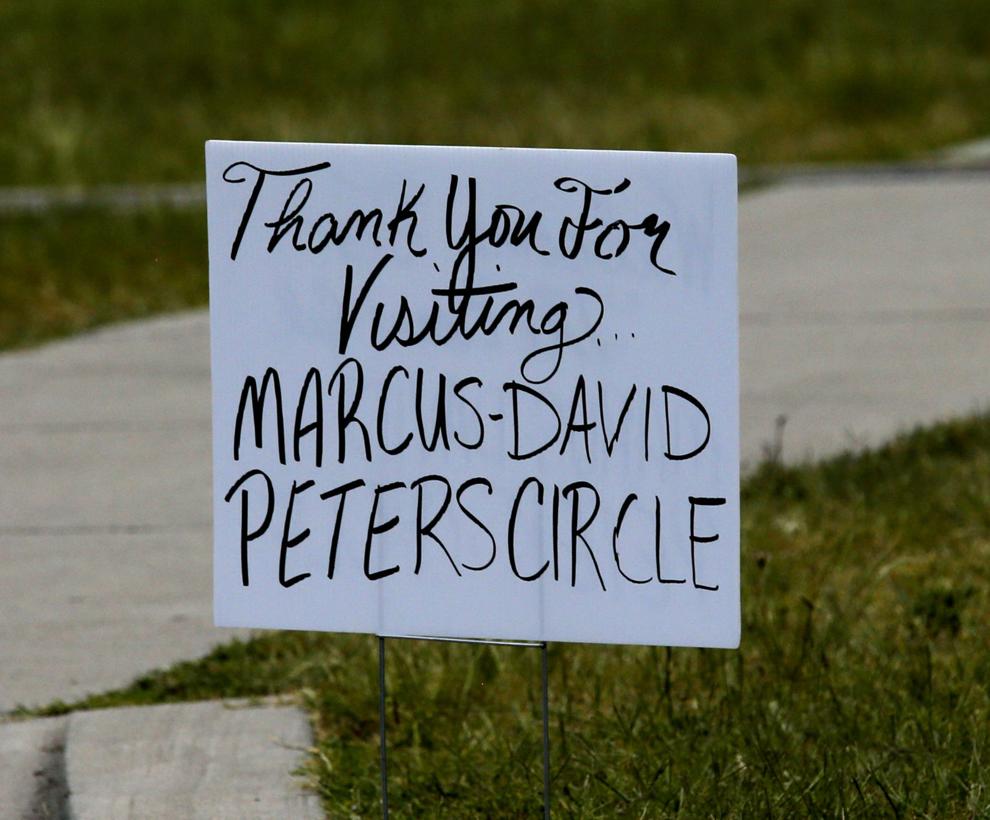 20200604_MET_PROTEST_BB10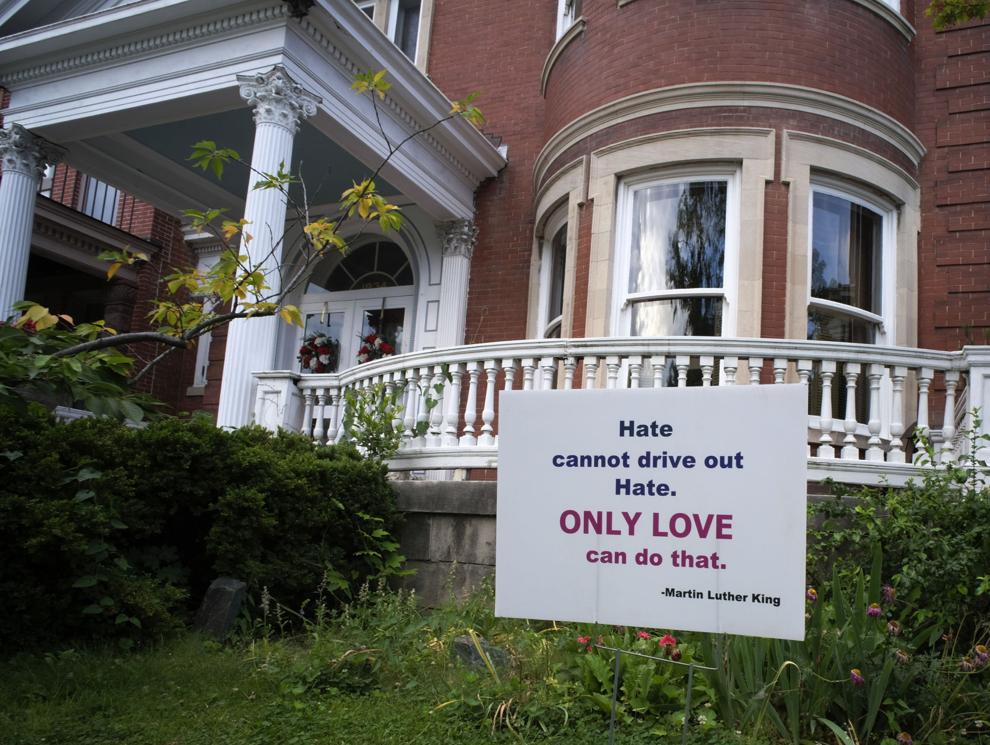 20200604_MET_PROTEST_BB08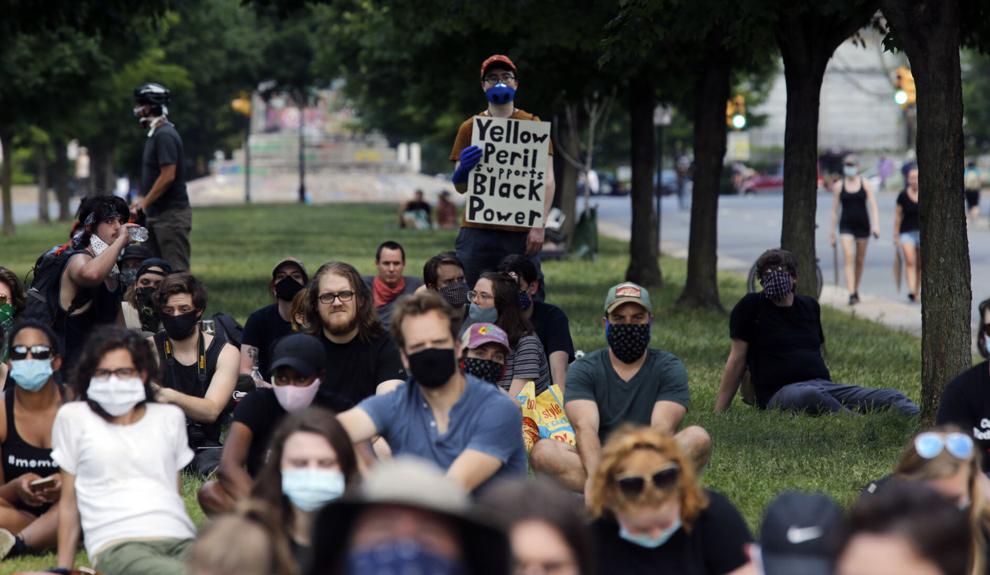 20200604_MET_PROTEST_BB09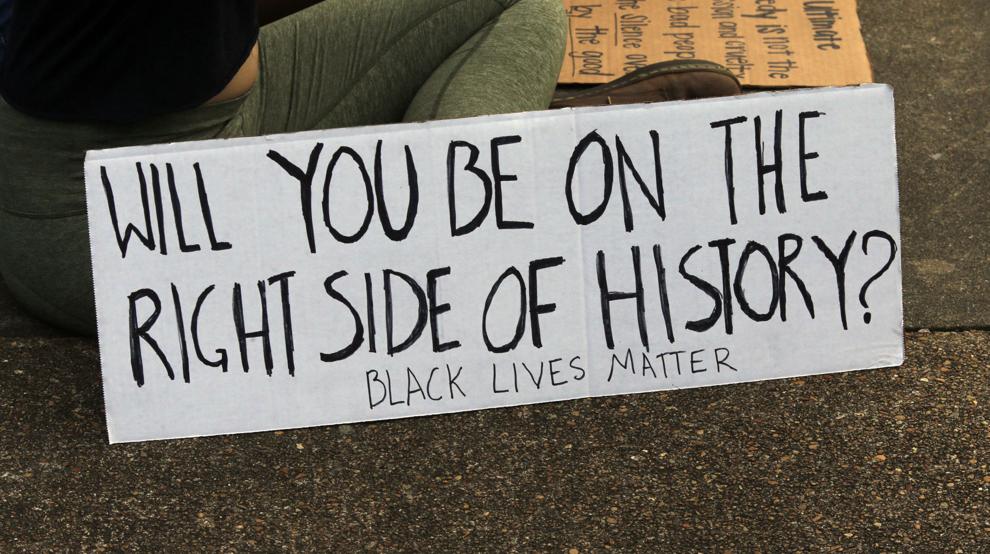 20200604_MET_PROTEST_BB07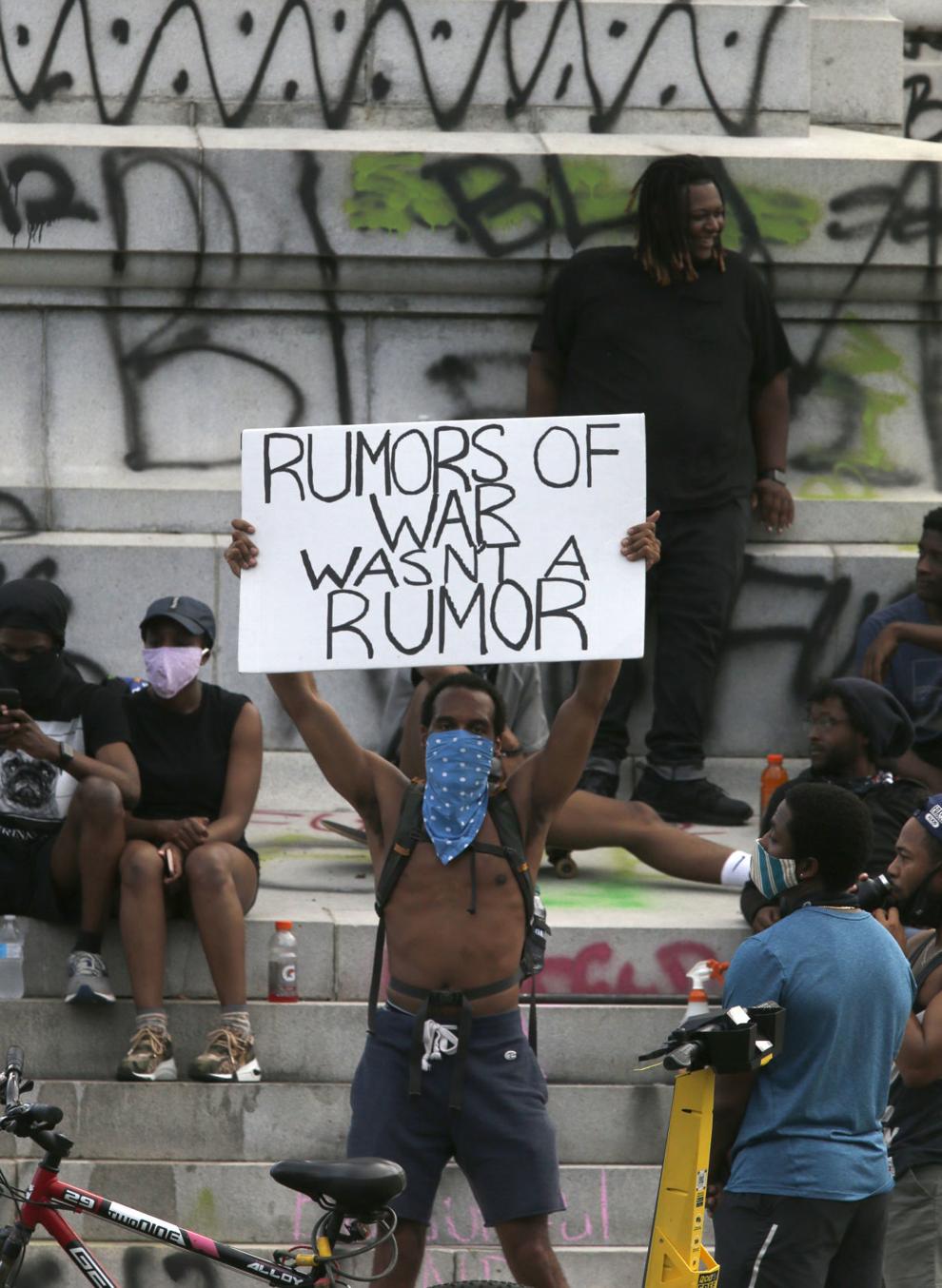 20200604_MET_PROTEST_BB06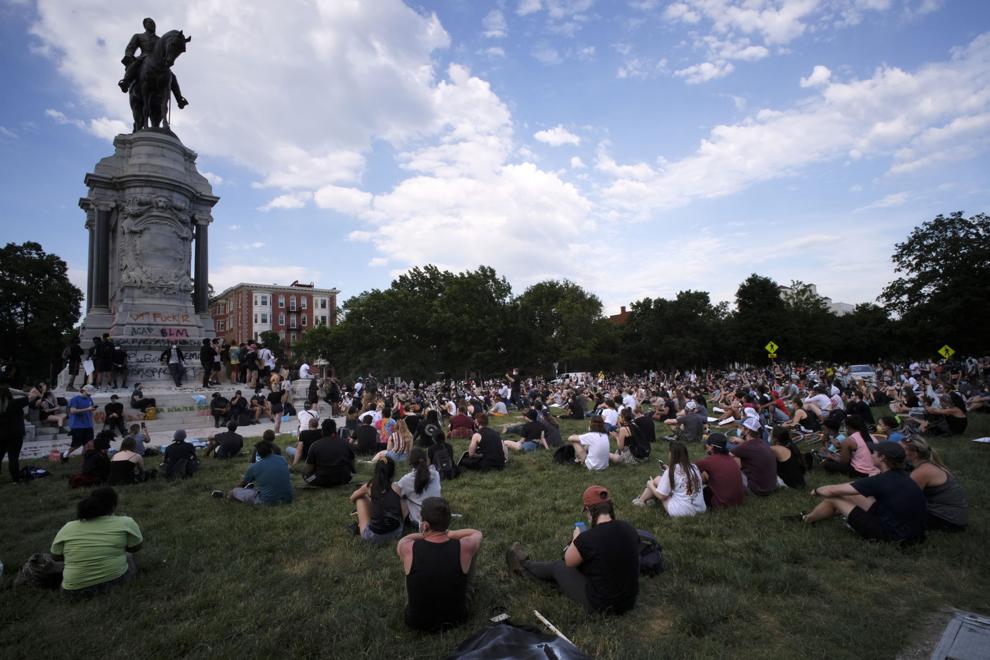 20200604_MET_PROTEST_BB04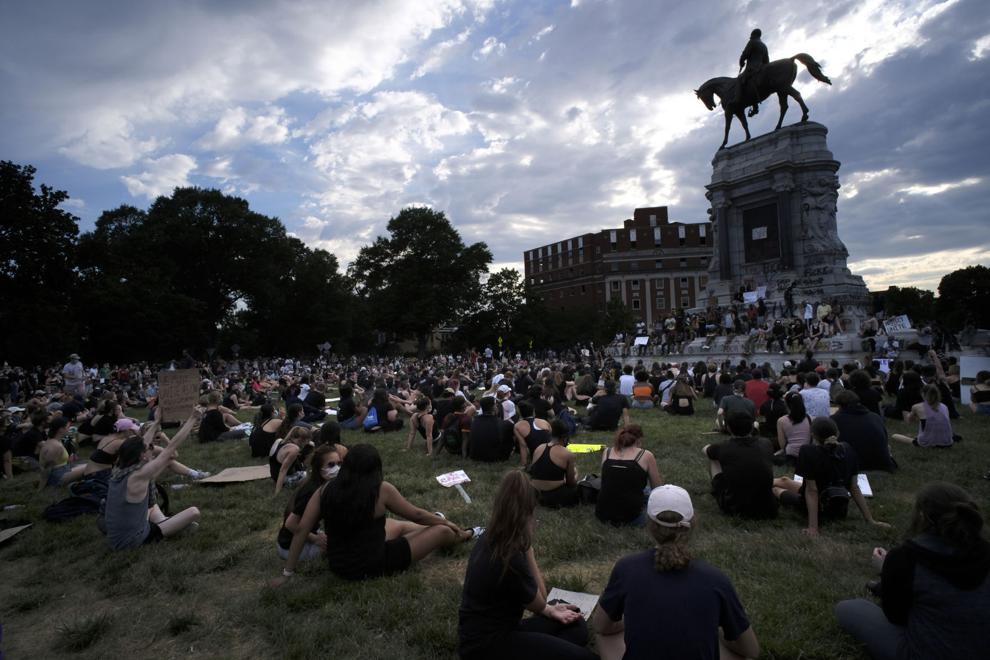 20200604_MET_PROTEST_BB03

Protesters at Lee Monument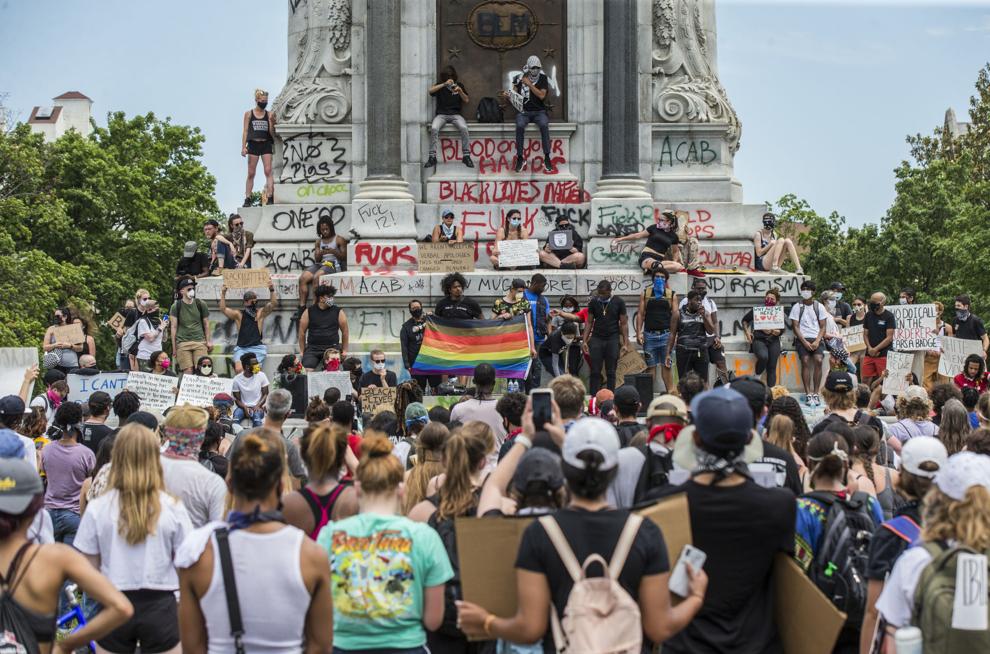 Protesters at Lee Monument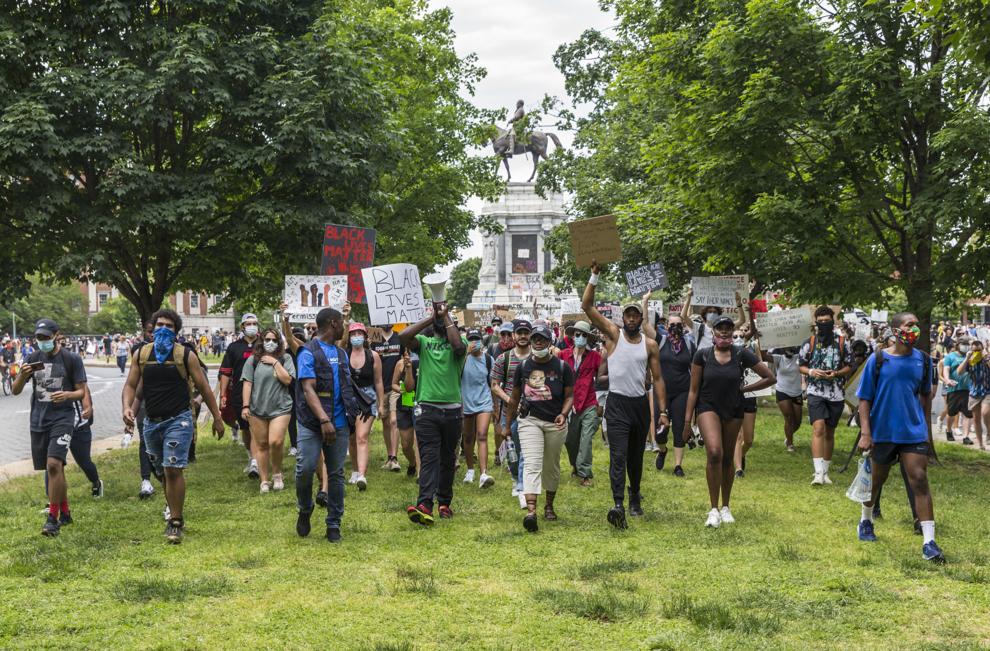 Protesters at Lee Monument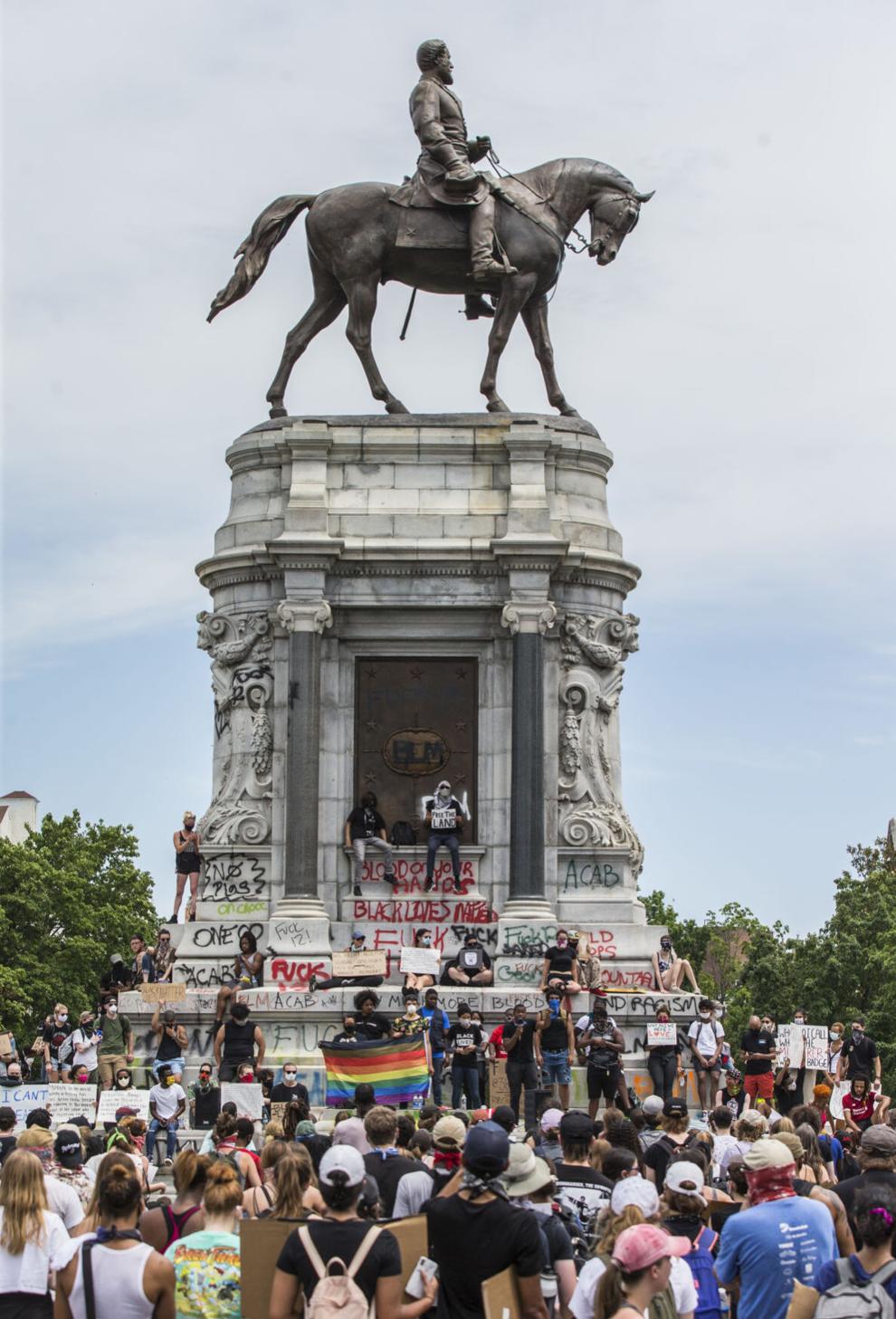 Protesters at Lee Monument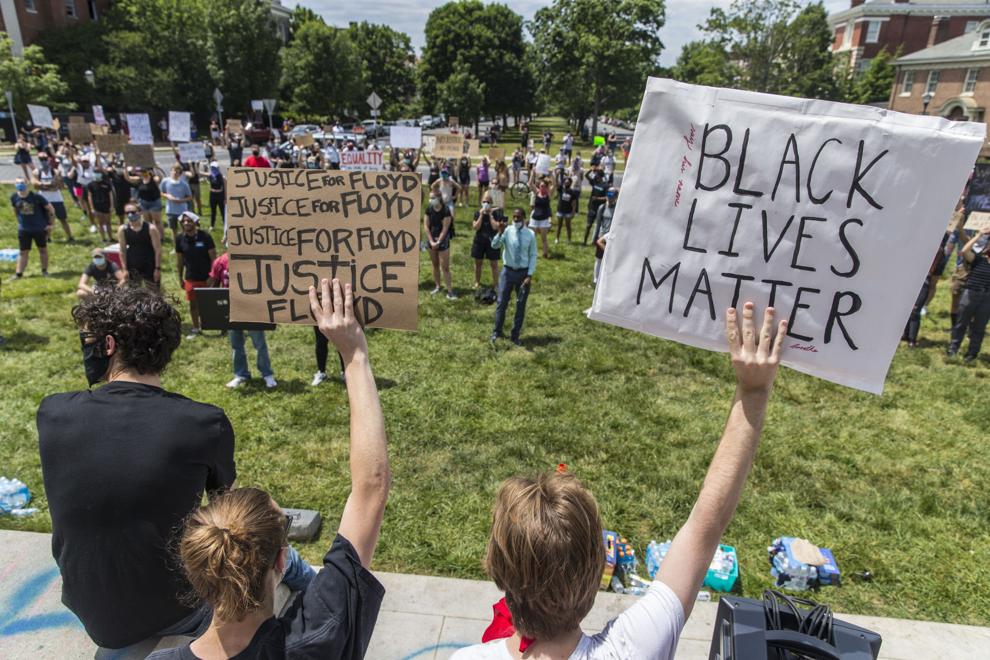 Protesters at Lee Monument
Protesters at Lee Monument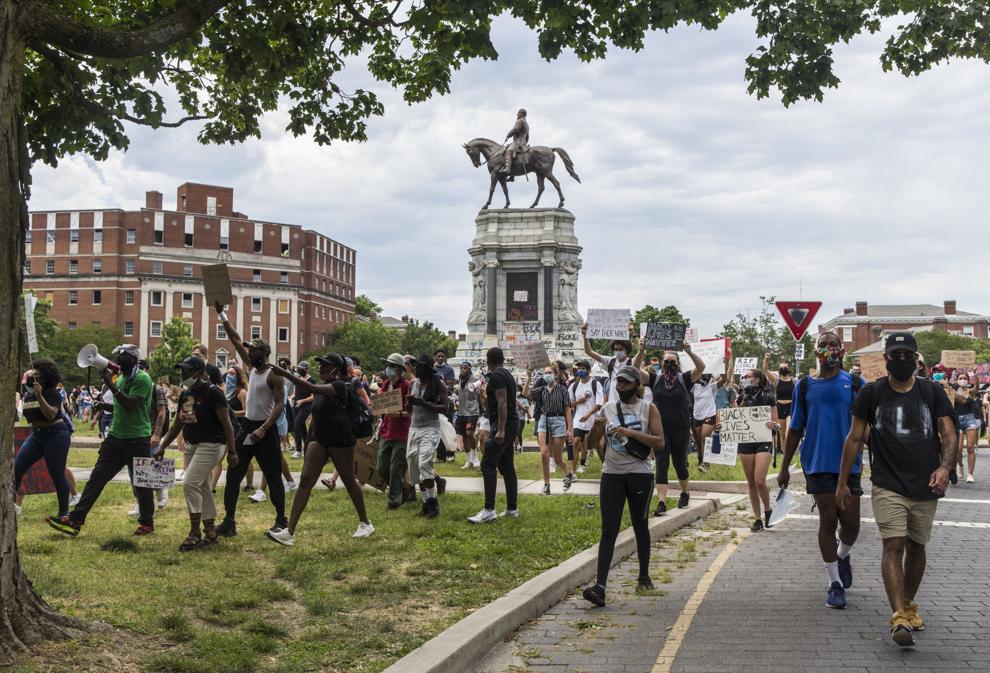 Protesters at Lee Monument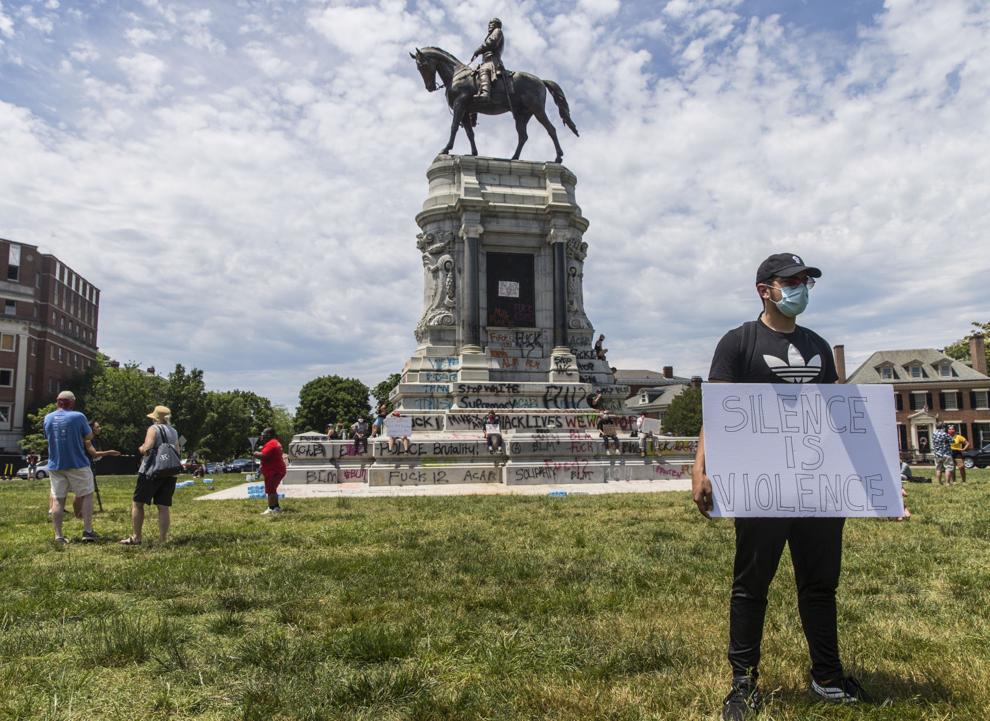 Protesters at Lee Monument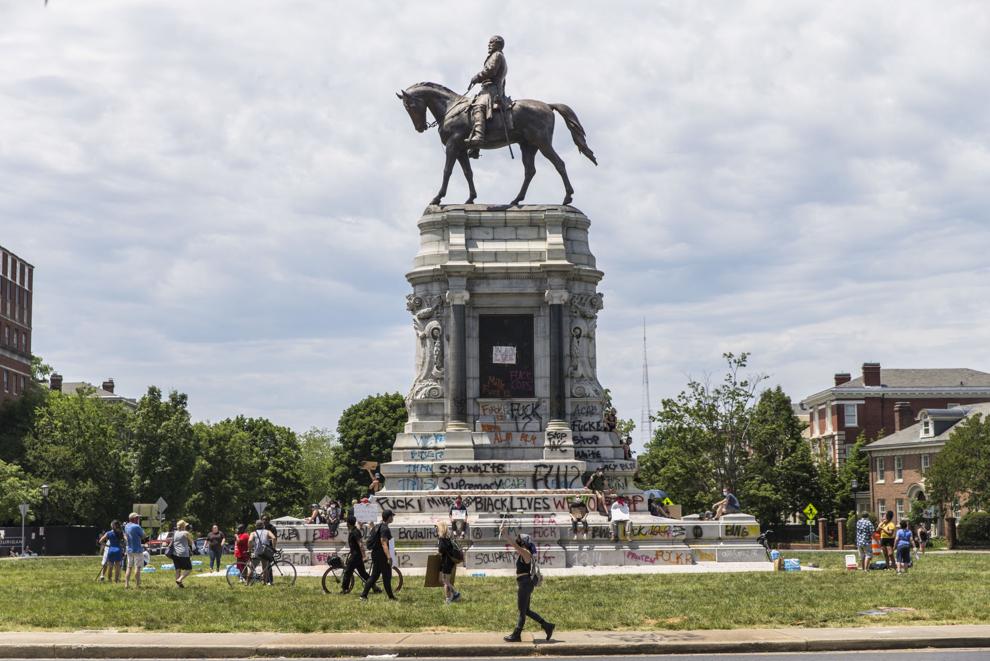 20200603_MET_AFTERNOONPROTEST_AWE15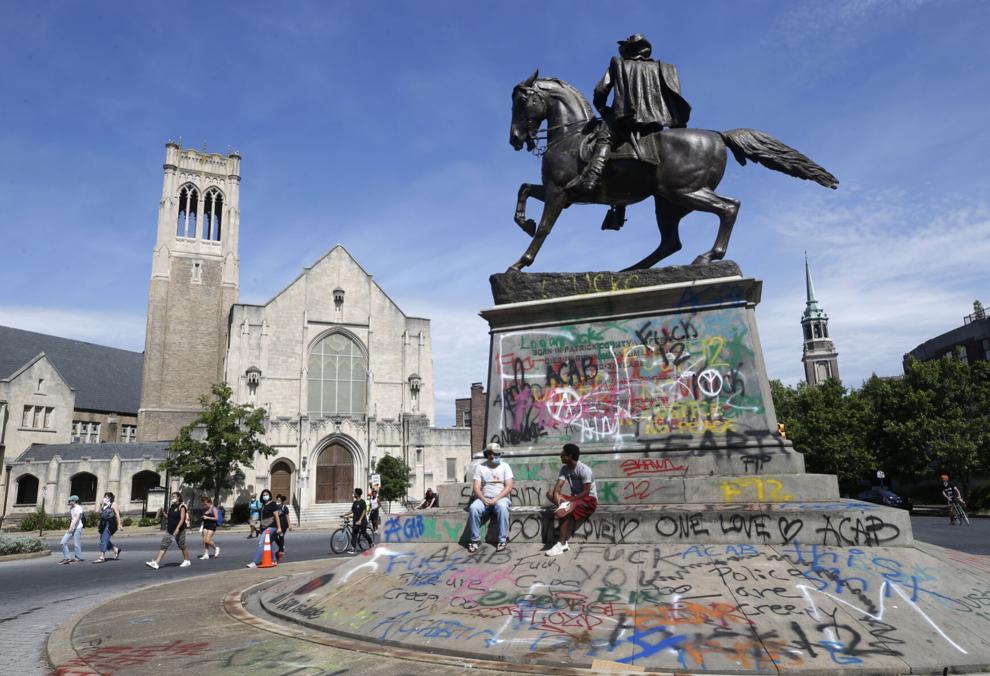 20200603_MET_AFTERNOONPROTEST_AWE07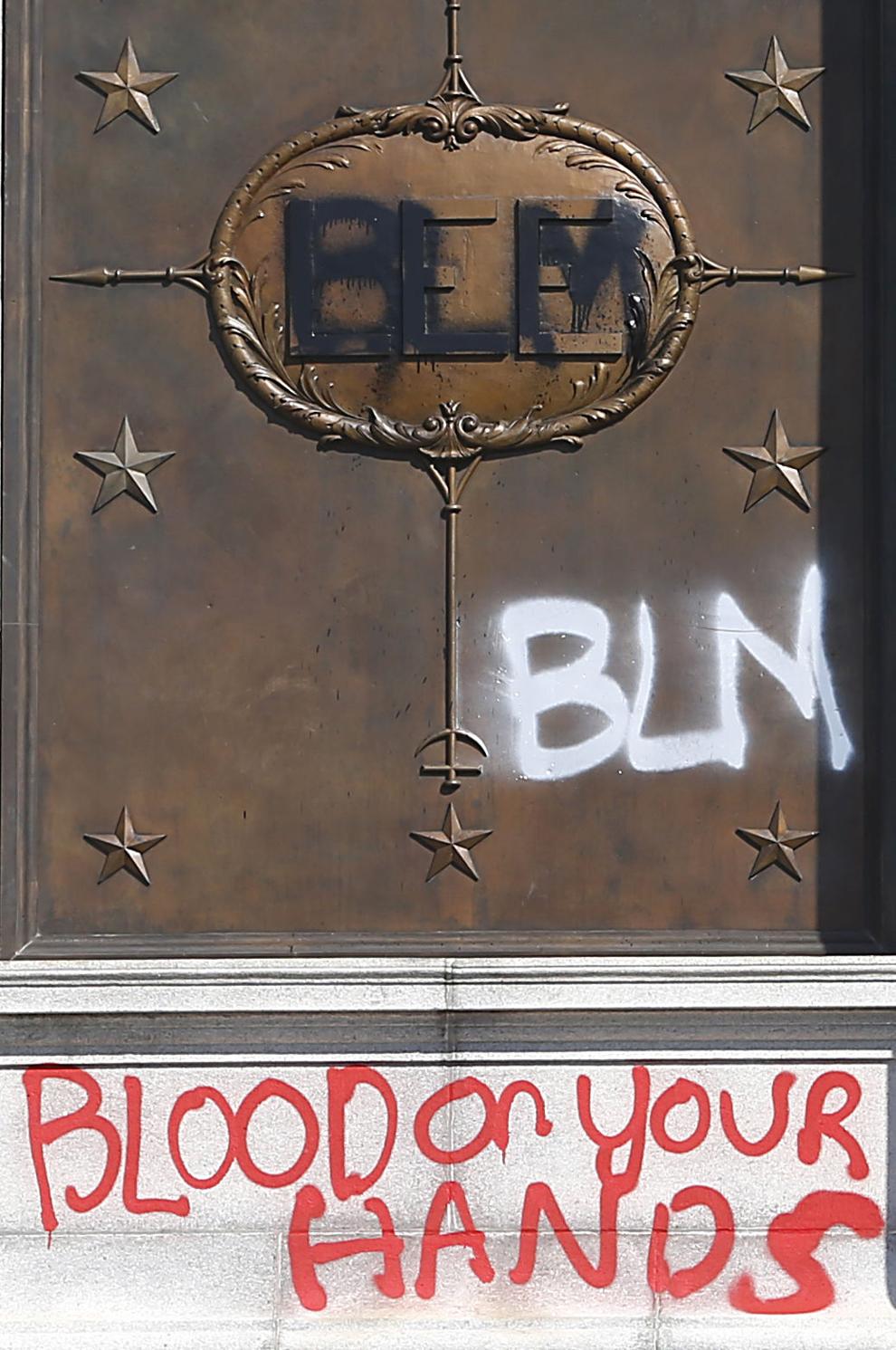 20200603_MET_PROTEST_JM06
20200603_MET_PROTEST_JM12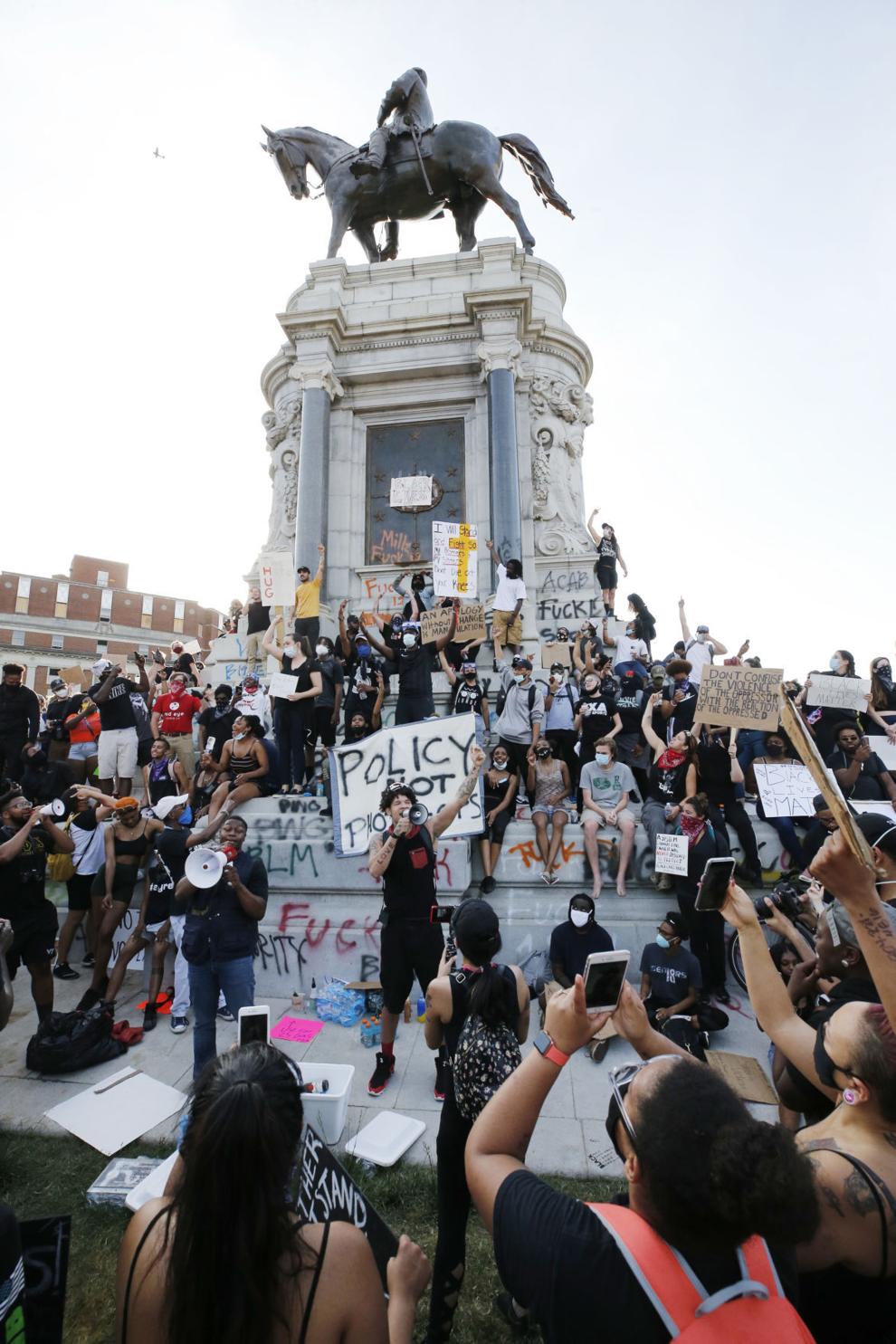 20200603_MET_PROTEST_JM05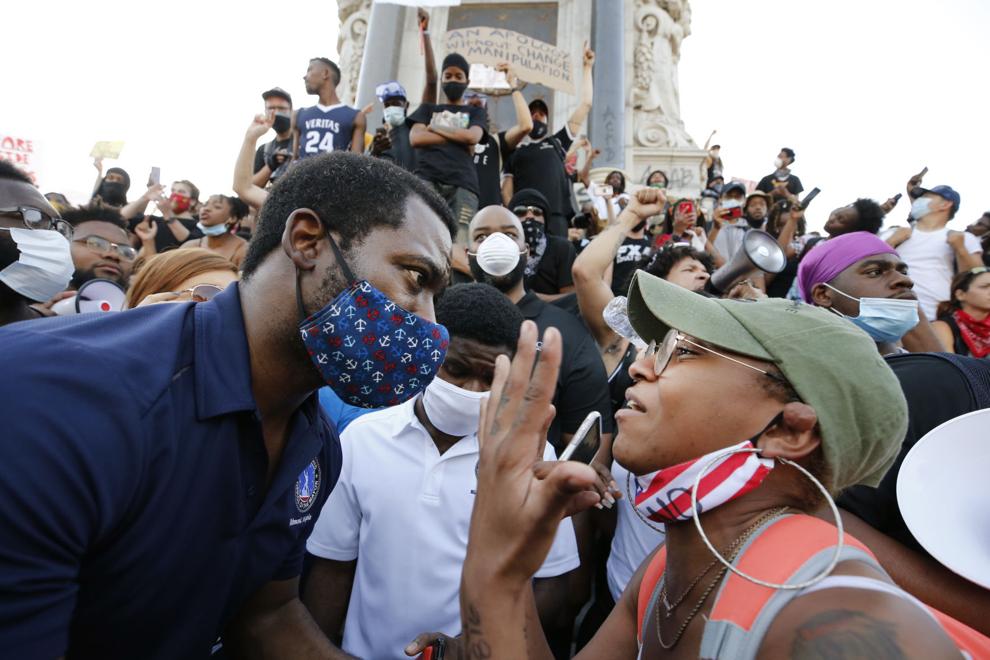 20200603_MET_PROTEST_AWE04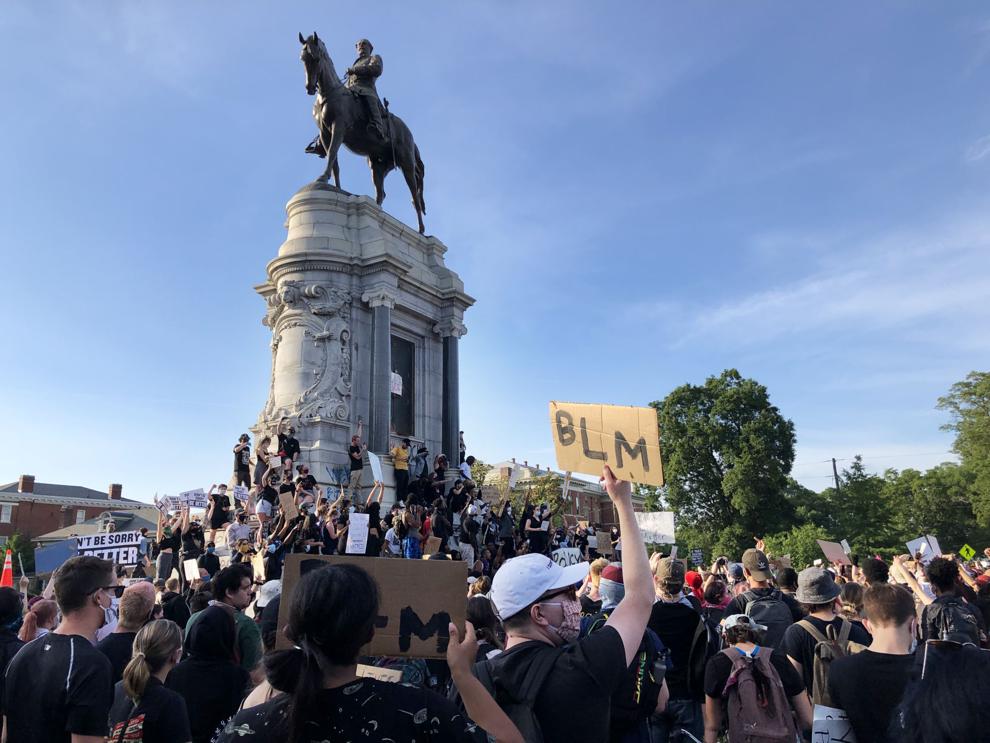 20200602_MET_PROTEST_JW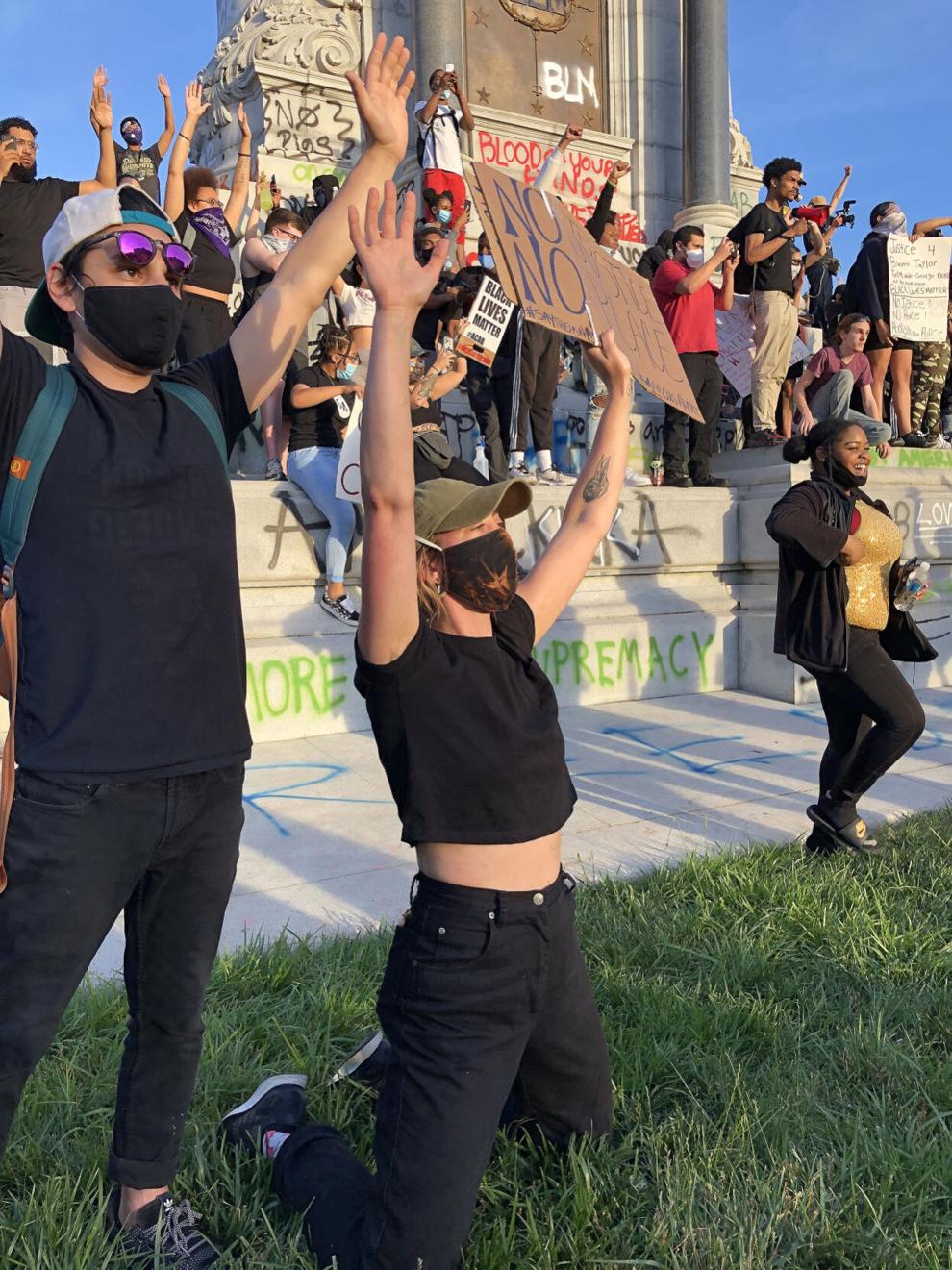 20200602_MET_PROTEST_JW32
20200602_MET_PROTEST_JW31
20200602_MET_PROTEST_JW30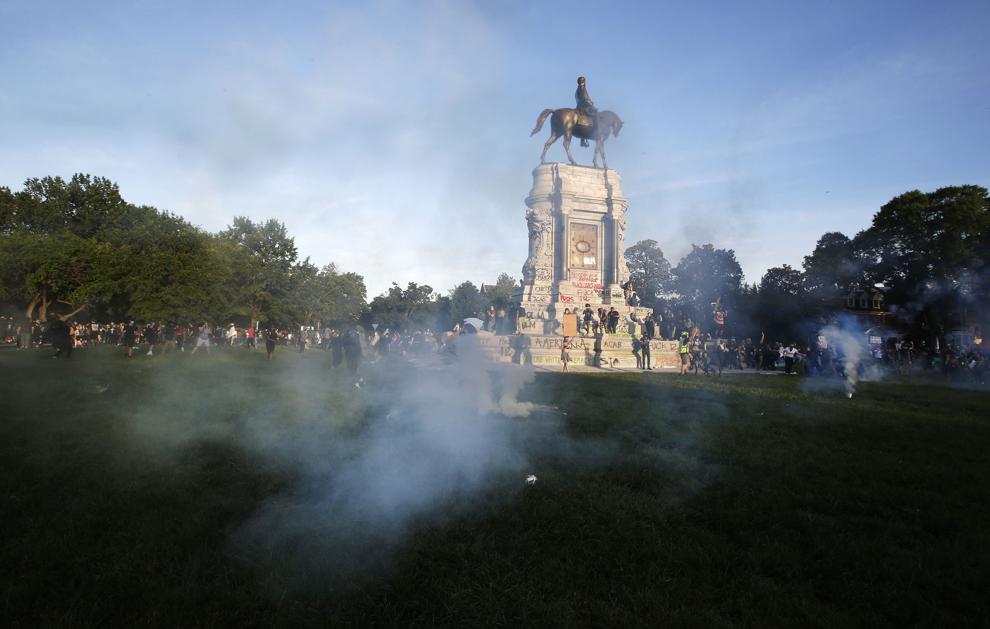 20200602_MET_PROTEST_JW28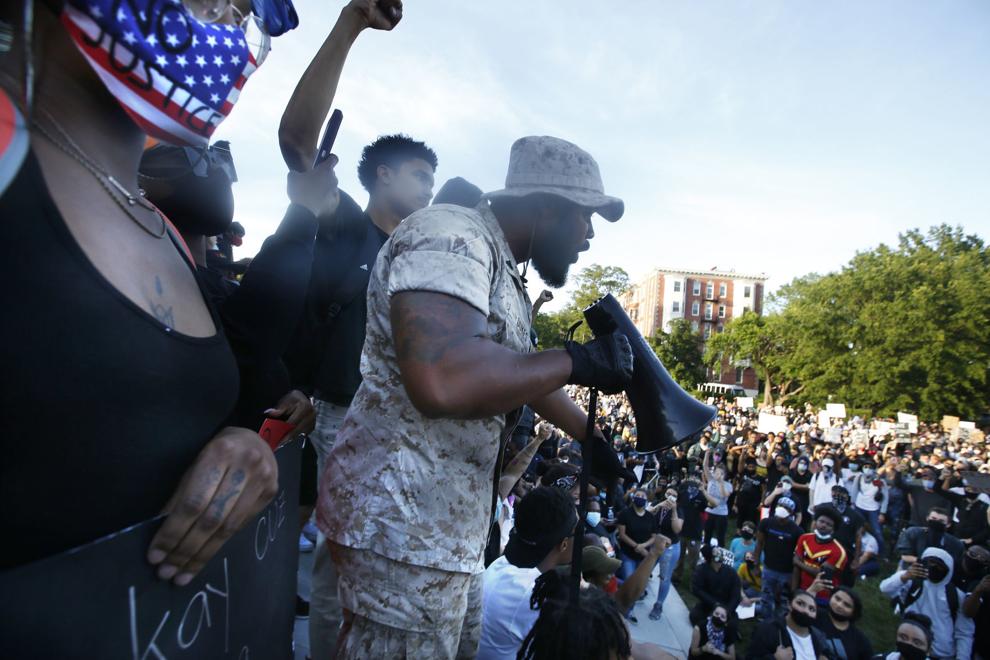 20200602_MET_PROTEST_JW25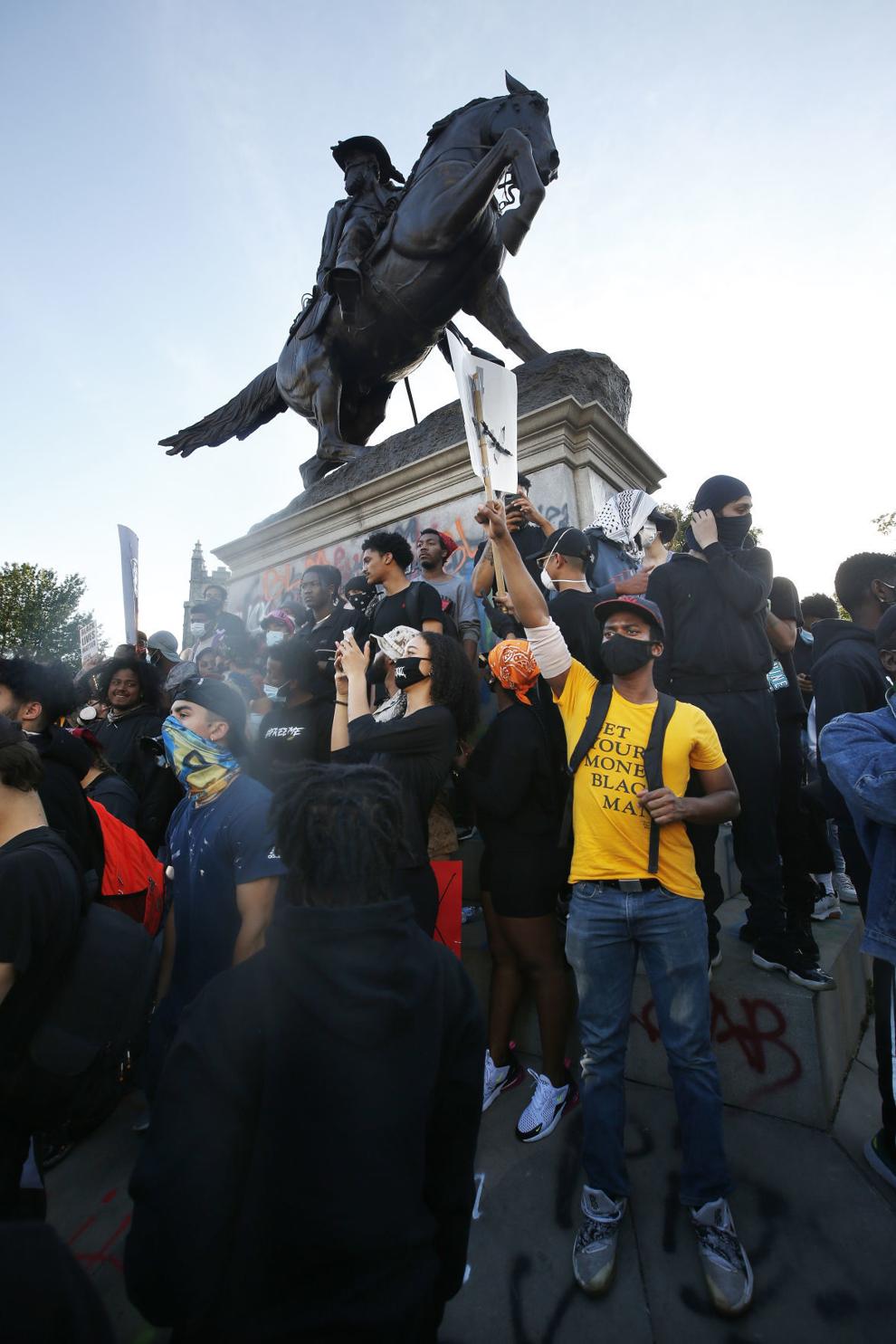 20200602_MET_PROTEST_JW23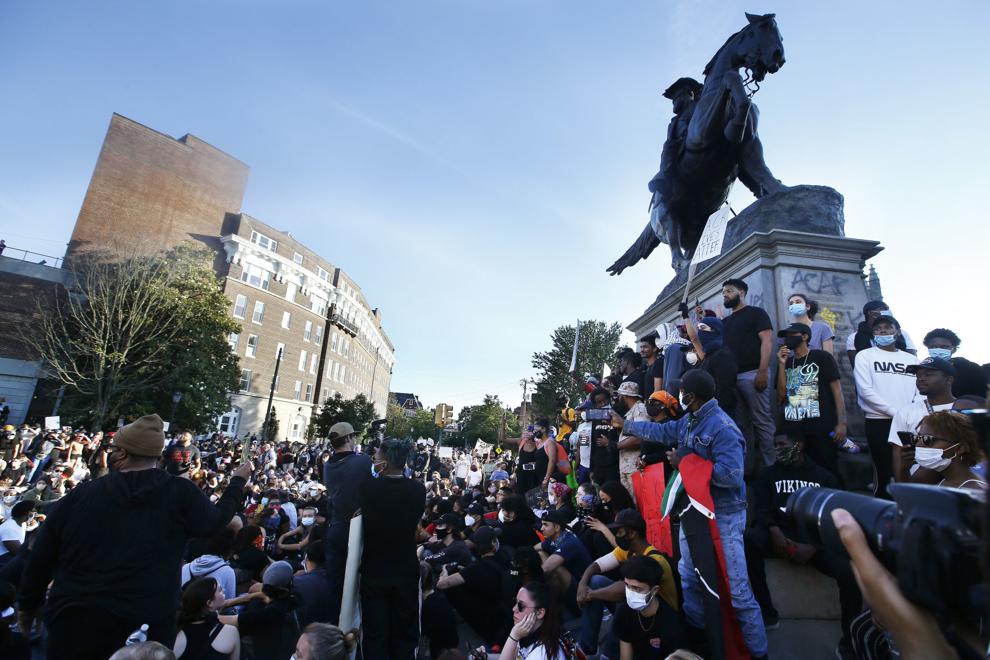 20200602_MET_PROTEST_JW22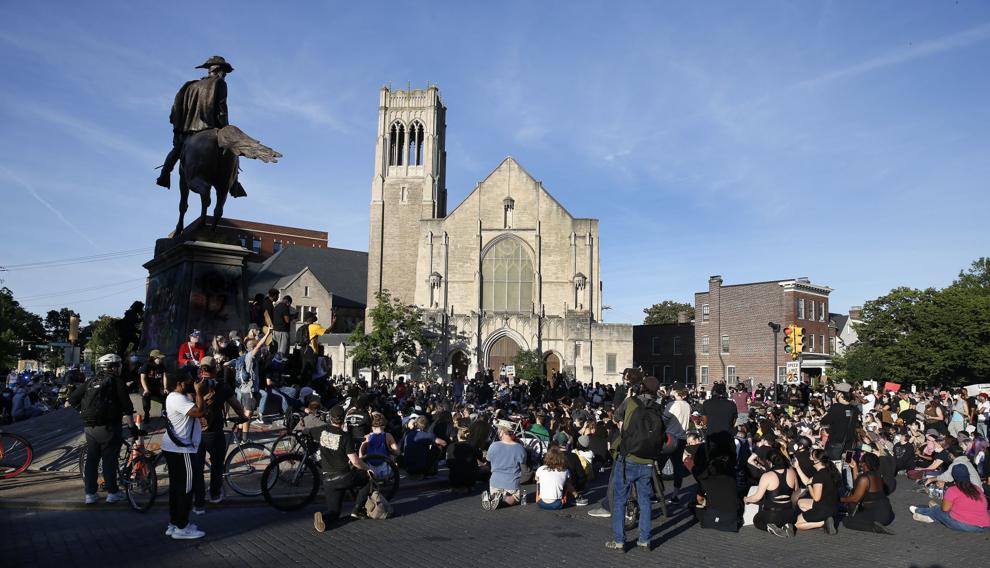 20200602_MET_PROTEST_JW29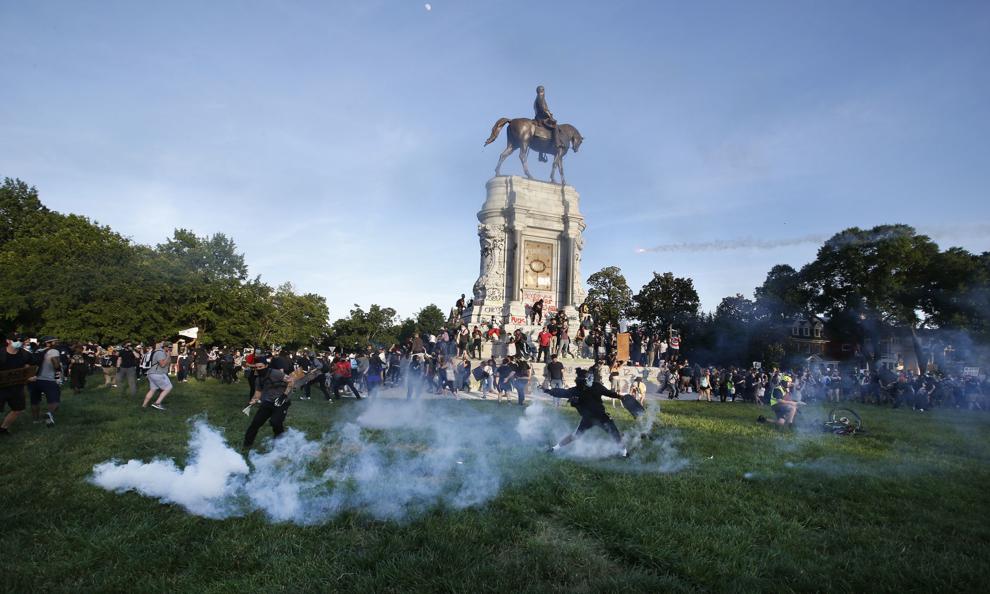 20200602_MET_PROTEST_BB21

20200602_MET_PROTEST_BB18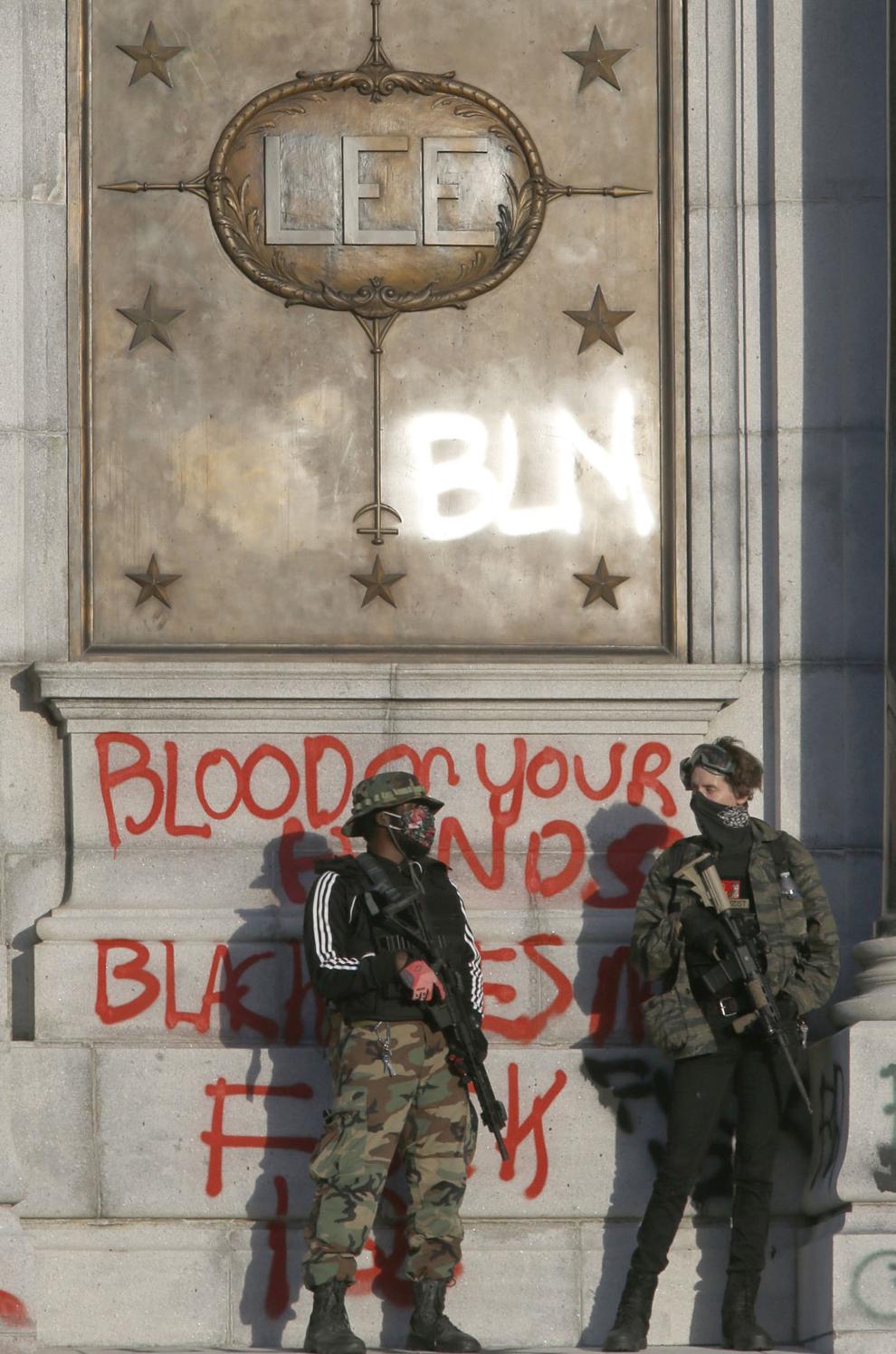 20200602_MET_PROTEST_BB11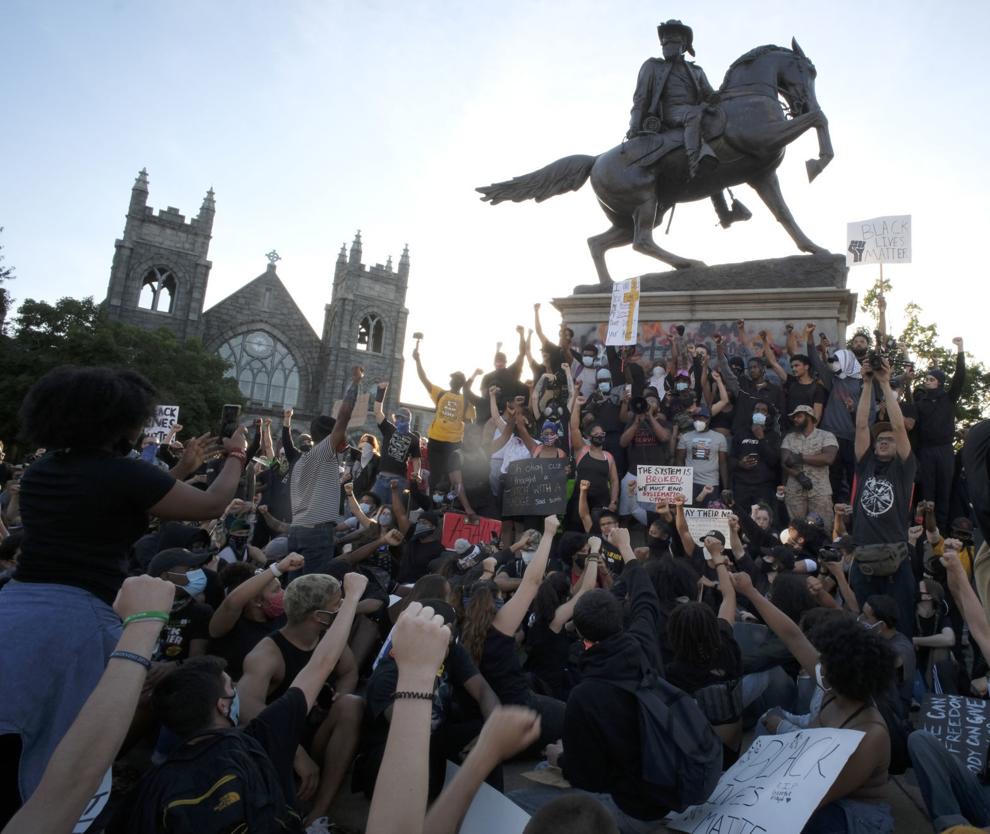 20200602_MET_PROTEST_BB17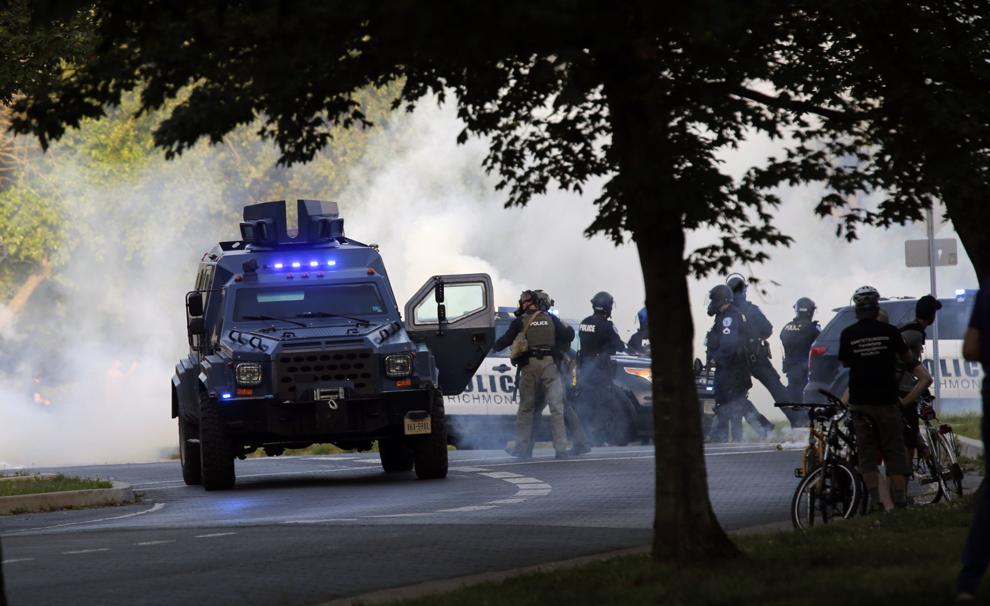 20200602_MET_PROTEST_BB13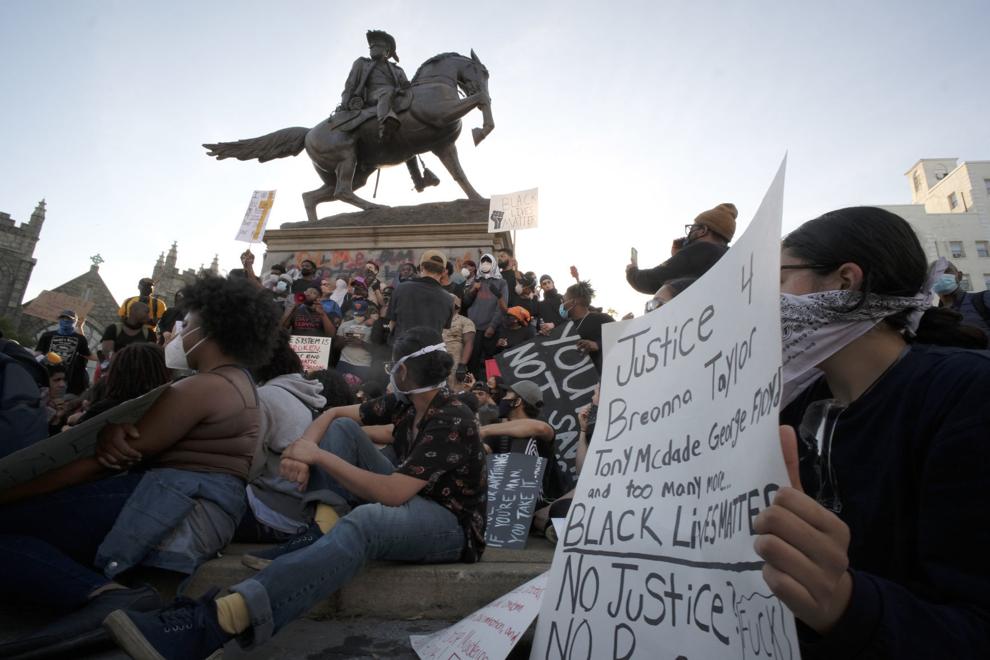 20200602_MET_PROTEST_BB10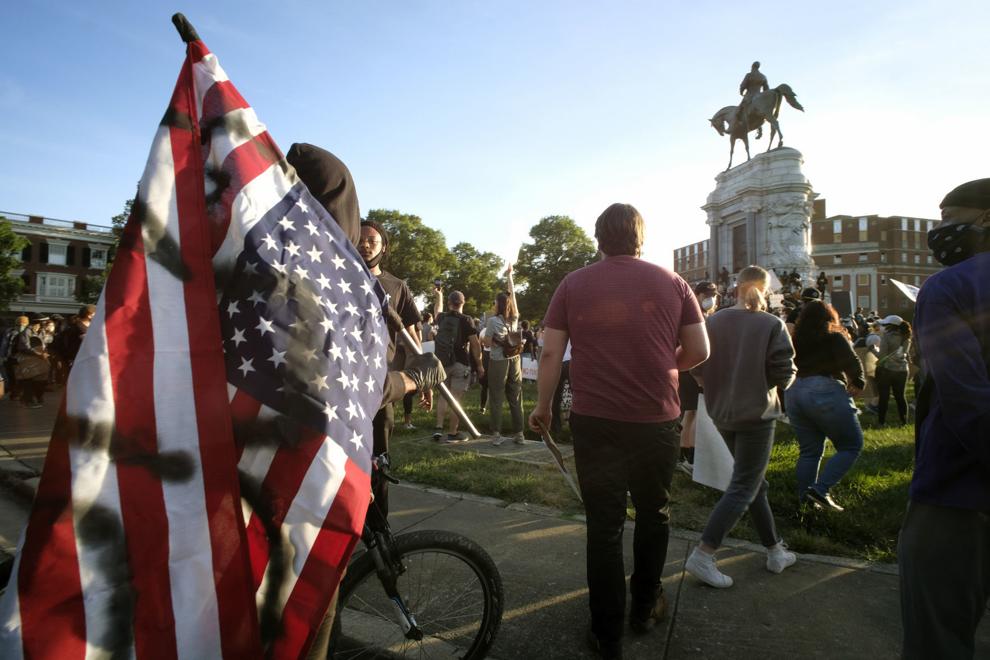 20200601_MET_PROTEST_BB12
20200601_MET_PROTEST_BB11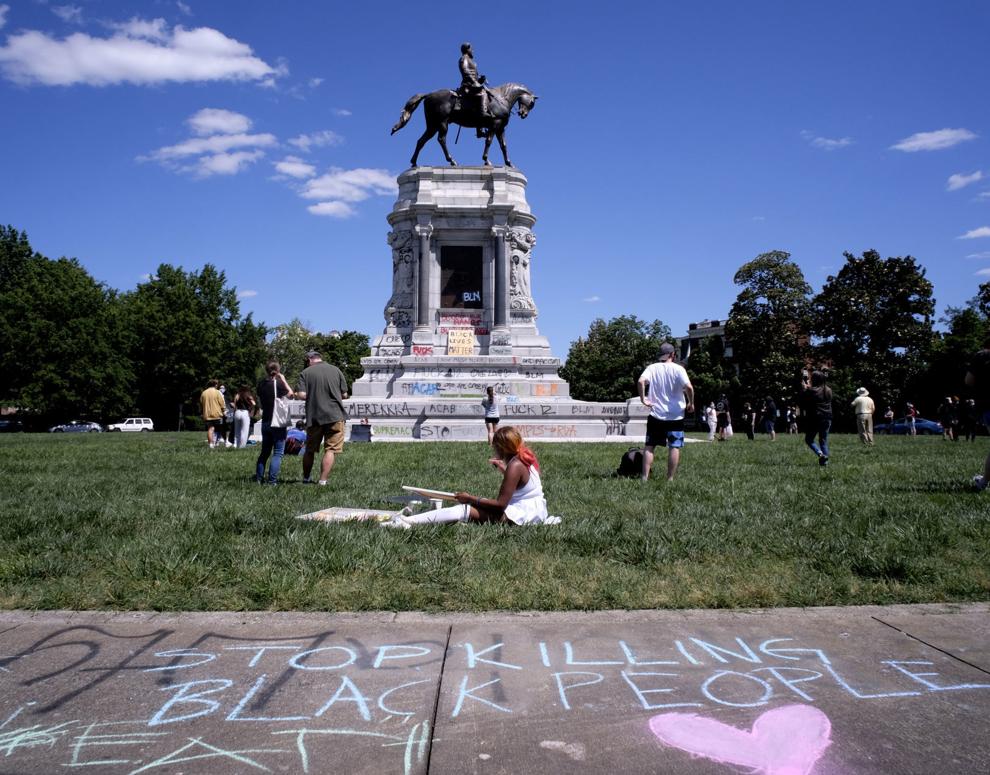 20200601_MET_PROTEST_BB01
20200601_MET_PROTEST_BB02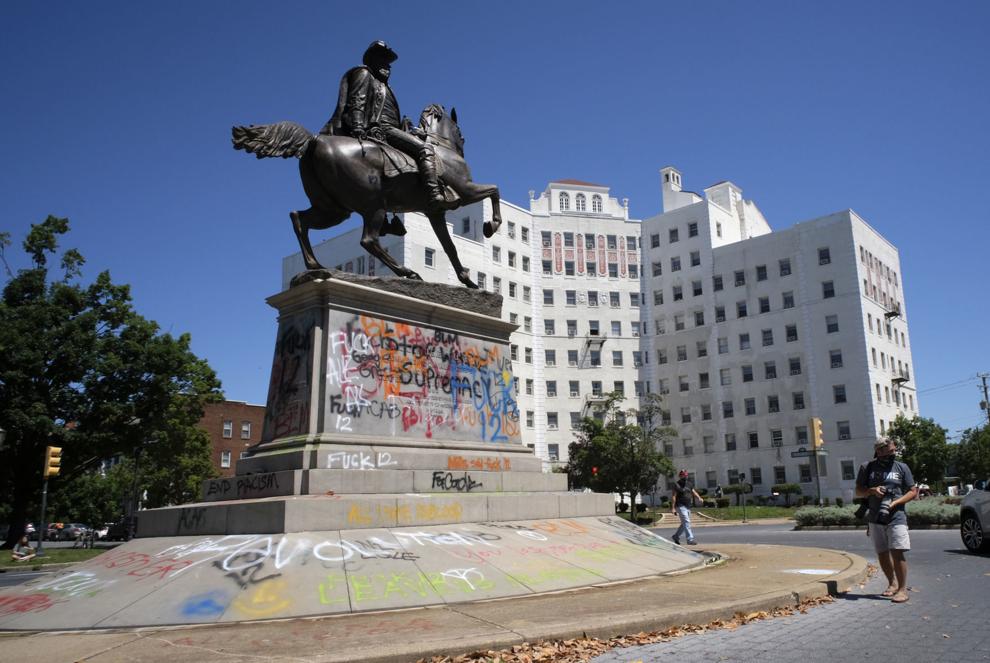 20200601_MET_PROTEST_BB03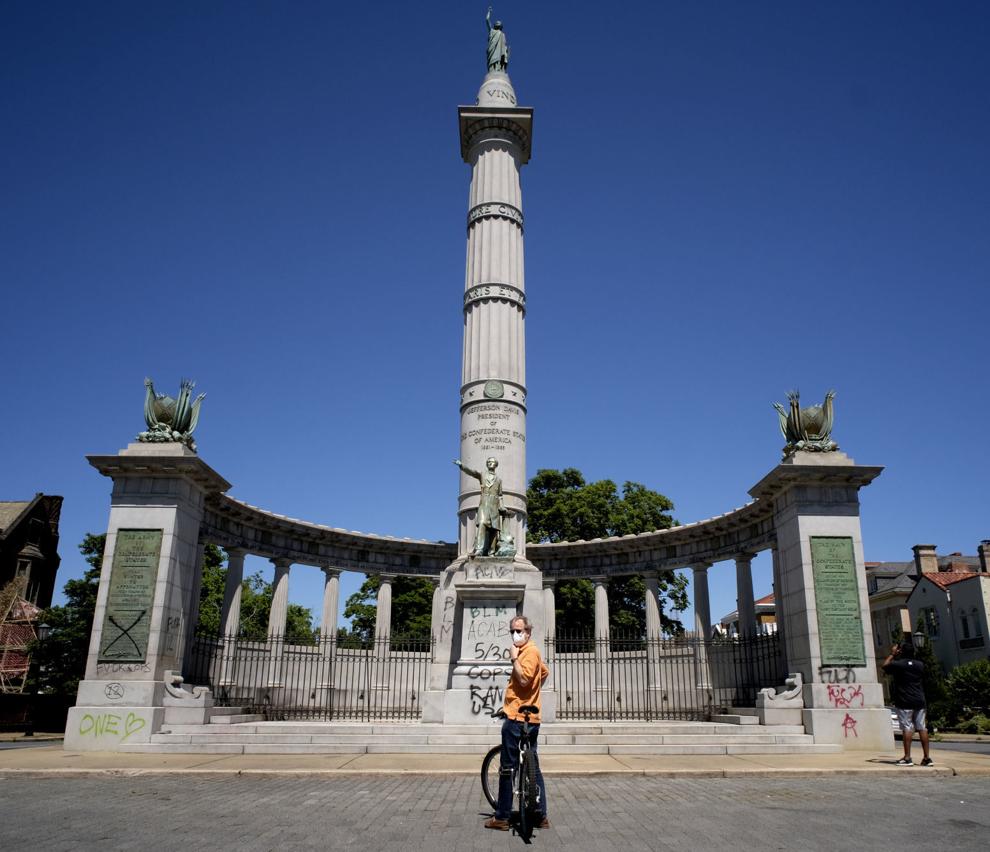 20200601_MET_PROTEST_BB_04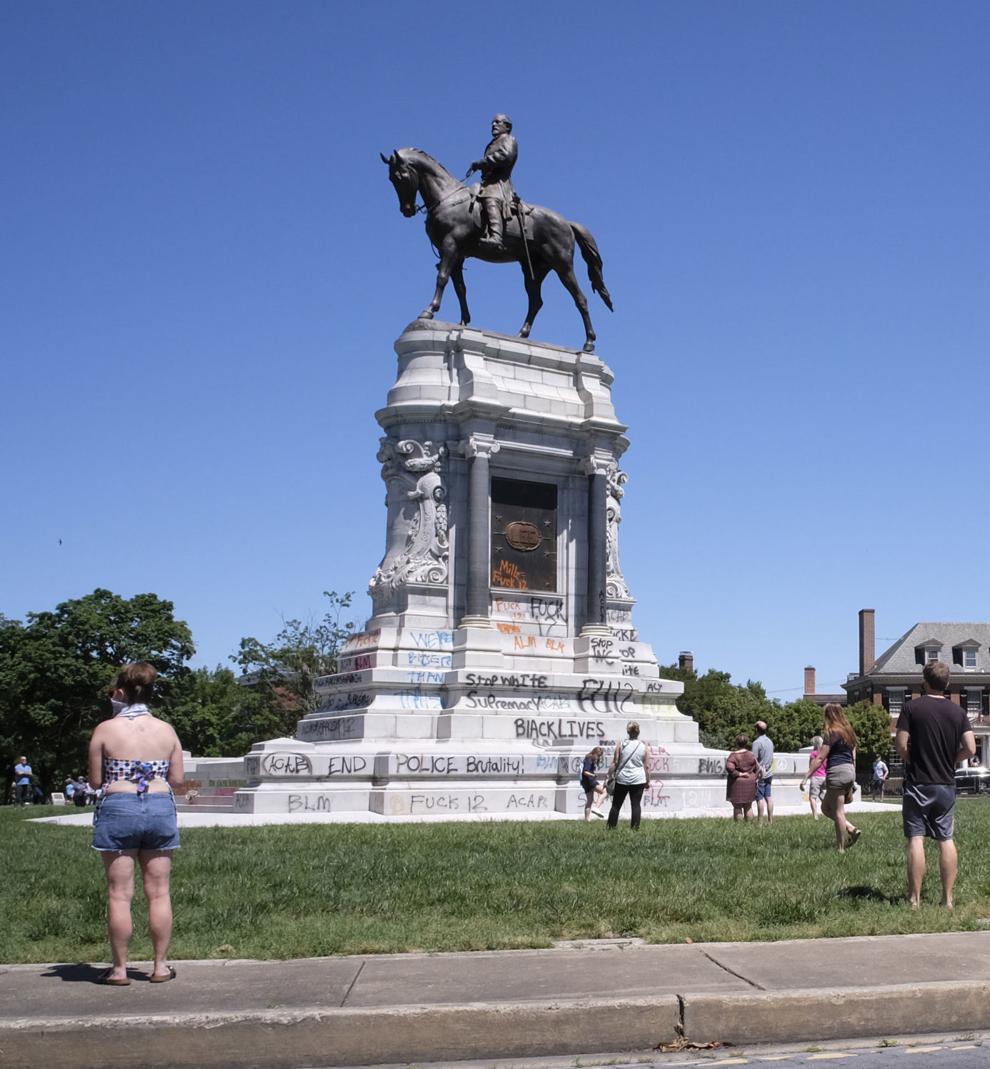 -- HIDE VERTICAL GALLERY ASSET TITLES --
(804) 649-6254
Twitter: @MelLeonor_
Staff writer Justin Mattingly contributed to this report.