Update 10:45 p.m.: Protesters toppled a Confederate statue from its pedestal in Monroe Park on Saturday night.
After a day and evening of peaceful protests and marches in Richmond and its suburbs, protesters using ropes pulled down a statue honoring Confederate Gen. Williams Carter Wickham, which has stood in the park since 1891.
Most of the protesters who had marched through the city Saturday night had already dispersed when the statue was taken down. After it fell, one person urinated on the statue and then ran away.
About an hour after the incident in Monroe Park, nearly 40 cars were seen surrounding the Lee statue, blocking traffic along Monument Avenue. 
In 2017, two brothers descended from a Confederate general had called on Mayor Levar Stoney and City Council to remove the statue depicting their great-great-great-grandfather.
Wickham's is one of two statues honoring Confederate officers in Monroe Park. The other is a stone cross dedicated to Gen. Fitzhugh Lee for his service in the U.S. Army during the Spanish-American War.
Monroe Park is in the heart of the Virginia Commonwealth University campus.
(This is breaking news. This story will be updated.)
---
Earlier: Since May 25, the day George Floyd was killed by a white Minneapolis officer, masses have mobilized their outrage at the police violence against black communities and taken to the streets in a public outcry of mourning. Richmond was no different. But as the week went on, the marches — which started May 29 in Richmond — evolved.
Last Saturday saw a few protesters take down fencing in front of the Virginia State Capitol and launch roadblocks meant to keep them out back toward Capitol Square police. Gunshots were fired on East Broad Street, windows smashed, condemnations proclaimed against police brutality and cops strewn across Richmond buildings. Various dumpsters and cars were set on fire as police wielded tear gas at protesters.
Fires in the city burned past 3 a.m.
A week later, pots and pans clanged together in celebration, herds of people danced along to rhythmic drums as others chanted "Black Lives Matter" in unison.
Capitol Square's defenses, a tall chain link fence with added orange-and-white barriers were left unshaken, untouched. Chants of "peaceful protest" reverberated through the crowd from the beginning, and by week's end, water bottles were used as a reprieve from the scorching sun — not to be hurled toward police, whose presence along protesting routes dwindled. But then eight to 10 Humvees and officers in riot gear continued forming a barricade around police headquarters.
The protests have settled into a rhythm, where every day crowds converge at Monroe Park around 6 p.m., voter registration forms are filled out and music roars through speakers. Organizers remind the people brandishing signs and face masks why they're here and what "Black Lives Matter" means to them as others pass out masks, snacks and paper copies of the demands they request be met.
These include firing the police officers involved in the Monday night tear gassing; having all charges against arrested protesters dropped; removing the National Guard from Richmond; and implementing a citizen review board to hold police accountable.
The goal for many protesters, however, is to defund the police and reallocate the money toward schools and housing in black communities.
Once the music died down at Monroe Park Saturday, organizer Naomi Isaac, 22 — one of five young black women who've taken the reins for Richmond's new wave of racial justice — took the bullhorn.
"We're going to center black love and black power today," Isaac said.
Kalia Harris, an activist who's helping organize youth-led movements across Virginia, including Richmond's, said the energy from young organizers is what will push legislation through.
"We have to make sure [we keep going] until legislation is signed, until police departments are defunded and we see the concrete changes that are being promised to us," Harris said. "They're rising up, and it's not always with one particular organization. It's folks that are just coming out of desire for a better world."
The last week has seen various destinations chosen by protesters that represent what they're fighting against such as the Robert E. Lee Monument, Richmond police headquarters and the Richmond City Justice Center.
Saturday night was the General District Court. As people marched with their fists held high, the crowd swelled to nearly 10 times its original number, rounding stragglers along the way. In the past few days, the size dies down as the clock nears 11 p.m.
But many keep returning day after day, sustaining the momentum that's transformed a city within eight protests. And they're not leaving.
Traffic pauses in Short Pump
As people shopped and ate lunch at Short Pump Town Center, about 300 protesters gathered inside the mall's courtyard around noon Saturday.
Chanting slogans and carrying signs like "White Silence is Violence," "No Justice, No Peace" and "Black Lives Matter," the group marched outside the back entrance of the mall and around the outer ring toward Broad Street. Drivers honked their car horns and waved as the crowd worked its way past Chipotle Mexican Grill restaurant, where four workers came outside and raised their fists in solidarity.
Leading the chants with a megaphone, 25-year-old Richmonder Seyvon Levere said he was marching to bring change in the wake of George Floyd, 46, who died after a Minneapolis police officer knelt on his neck for nearly nine minutes on Memorial Day.
"We [are] just sick of oppression out here, man," Levere said. "We've got to change the system, because the system was built on racism. So we've got to address that and then maybe we can have peace then."
The crowd made its way onto West Broad Street where Henrico police shut down all four lanes of eastbound traffic. As he walked with his fellow protesters , Levere took in the scene.
"We're going to get our peace, man," he added. "We've been oppressed for too long out here."
The crowd proceeded to Short Pump Park, where the march ended around 1:30 p.m.
Peaceful march in Powhatan
About 100 protesters carrying signs saying "Black Lives Matter" and "I Can't Breathe" marched from the Powhatan County Administration Building to the county courthouse in a peaceful demonstration Saturday morning.
The march was sponsored by the Powhatan Coalition Against Racism and Powhatan branch of the NAACP. U.S. Rep. Abigail Spanberger, D-7th, and state Sen. Ghazala Hashmi, D-Chesterfield, took part in the march.
During the protest, about a dozen members of the Sons of Confederates Veterans sat by the Confederate war memorial near the courthouse.
PHOTOS: Protests in the Richmond region on Saturday
IMG_4324.jpeg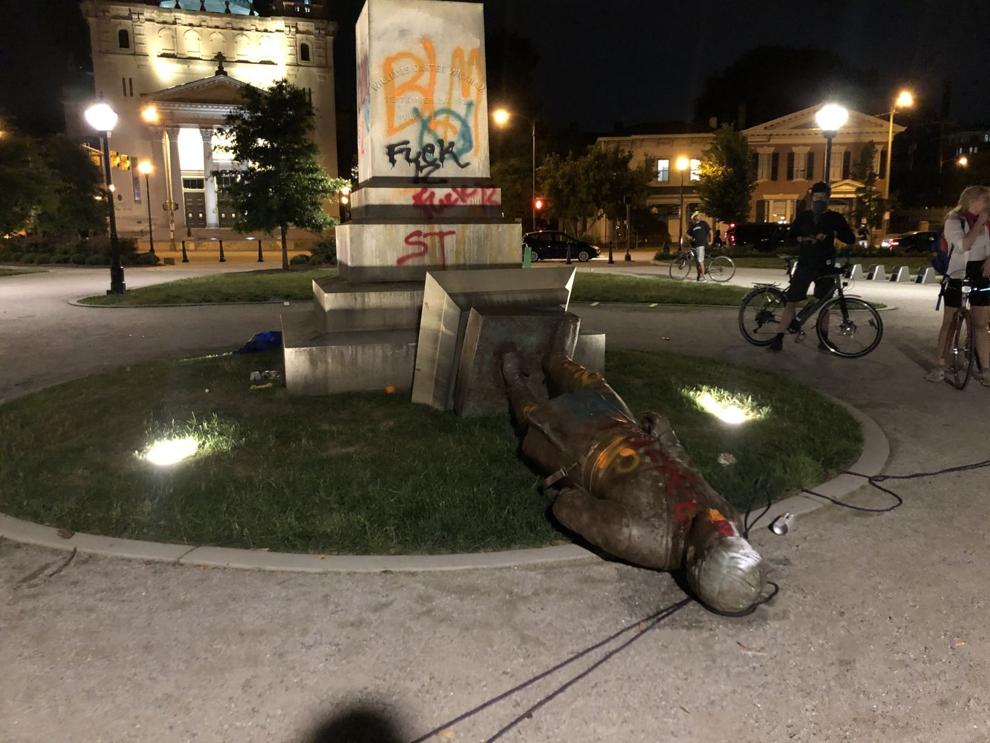 IMG_4323.jpeg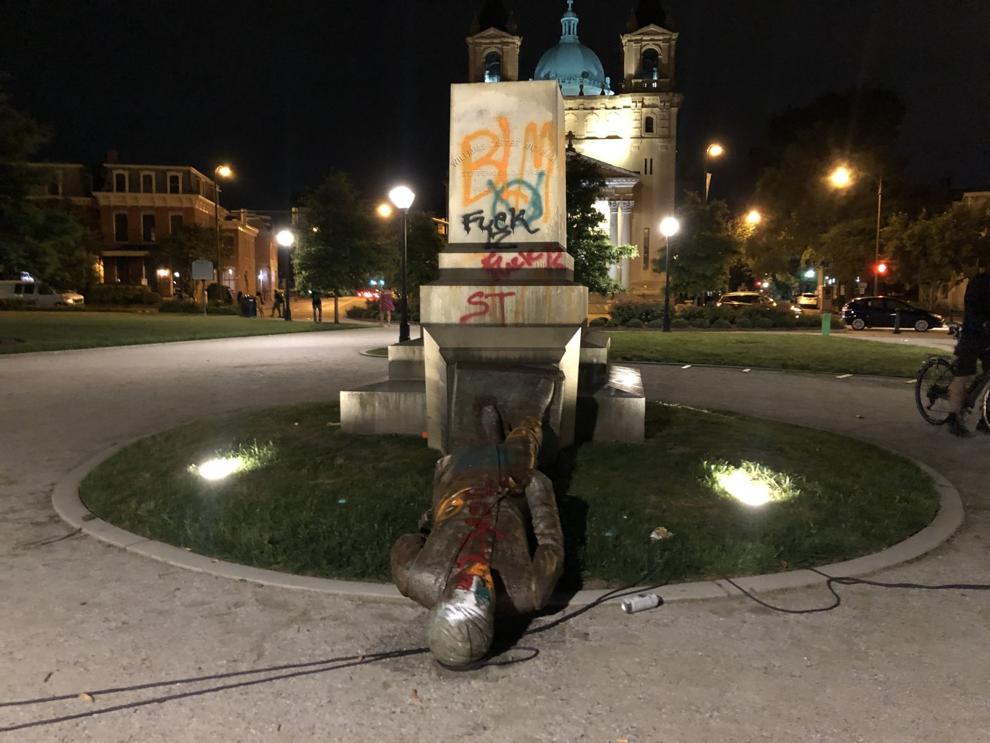 Wickham statue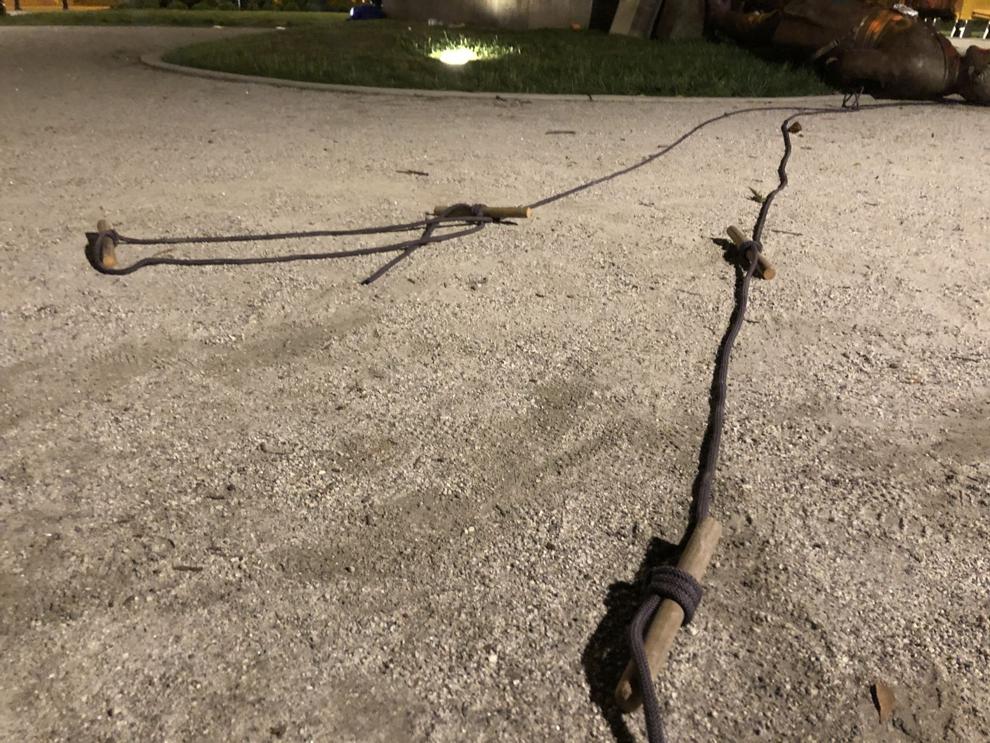 Wickham statue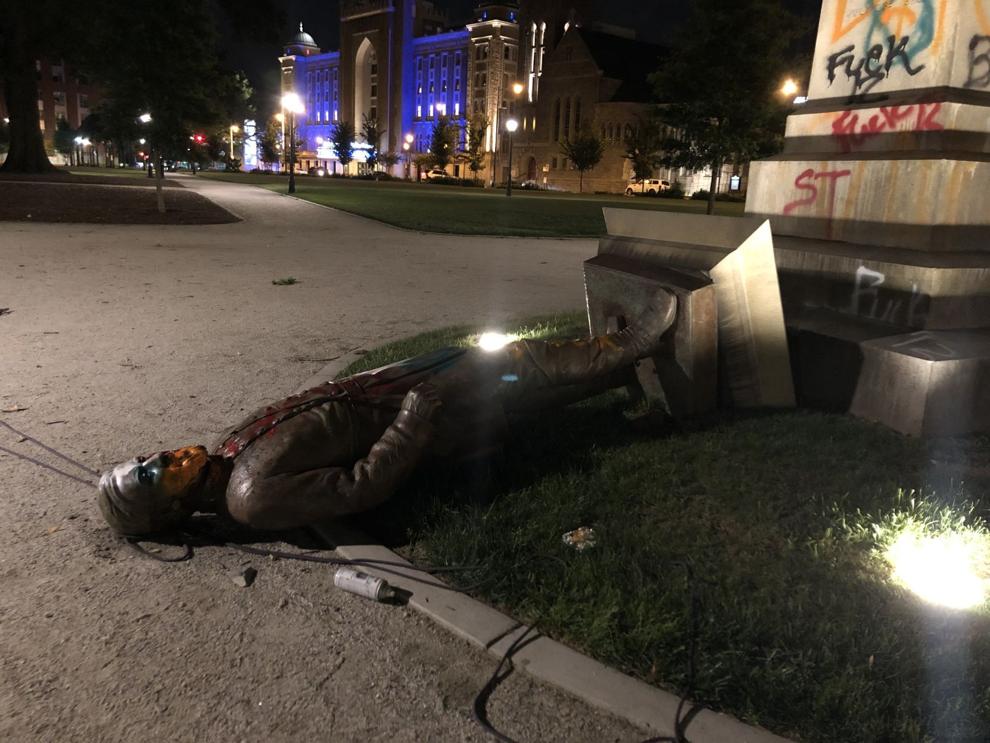 20200607_MET_PROTEST_AWE12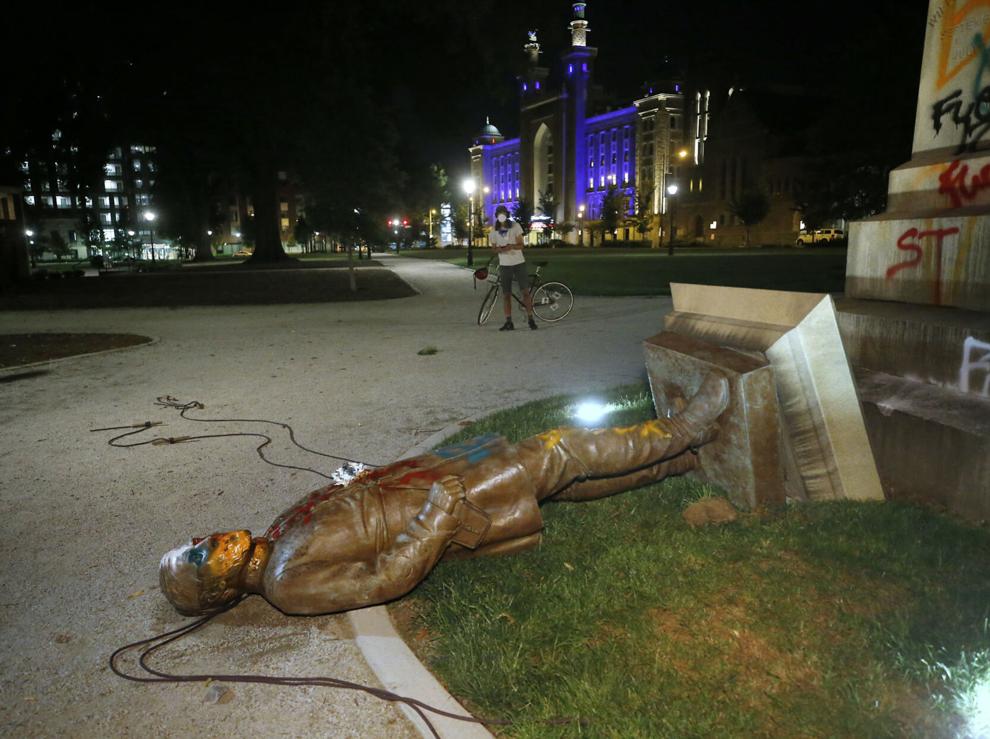 20200607_MET_PROTEST_AWE09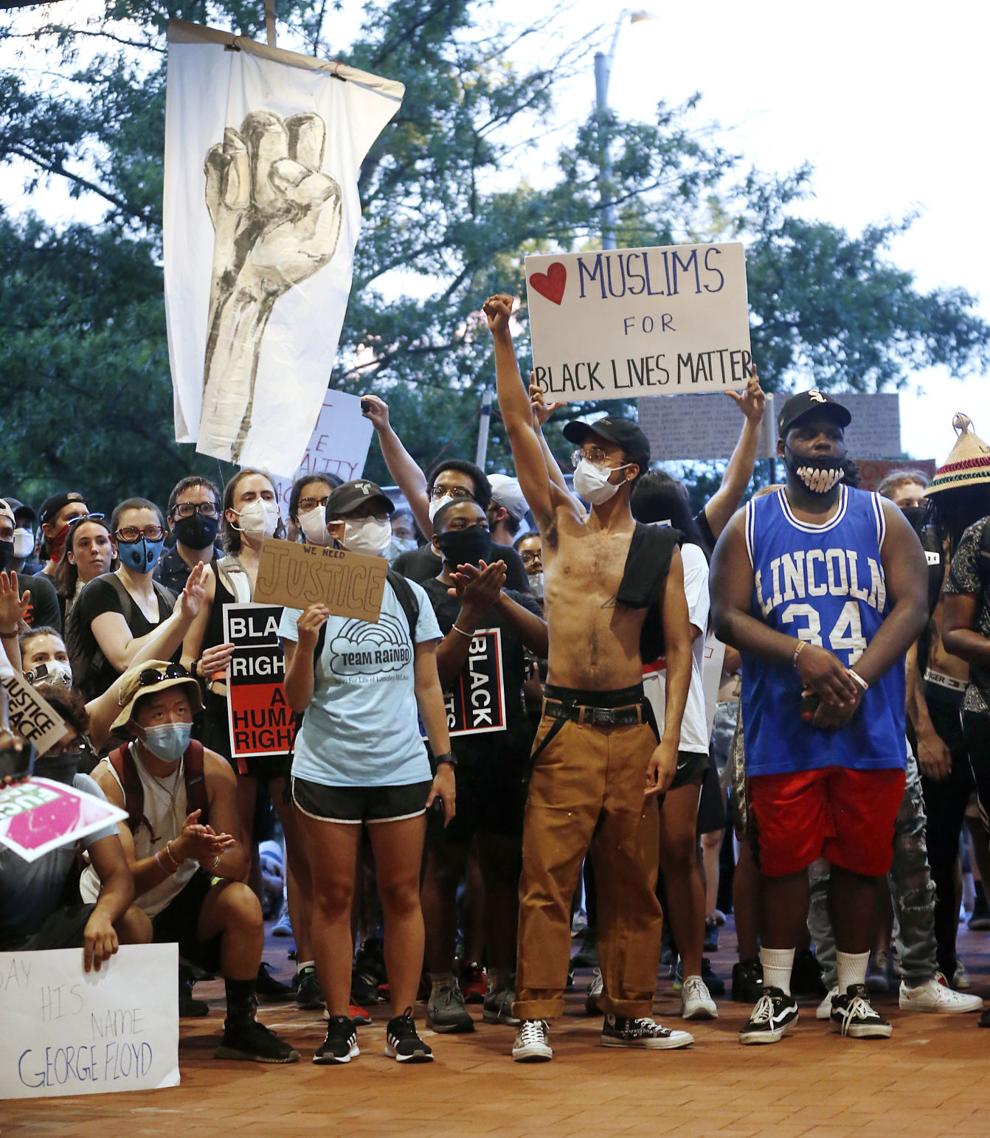 20200607_MET_PROTEST_AWE10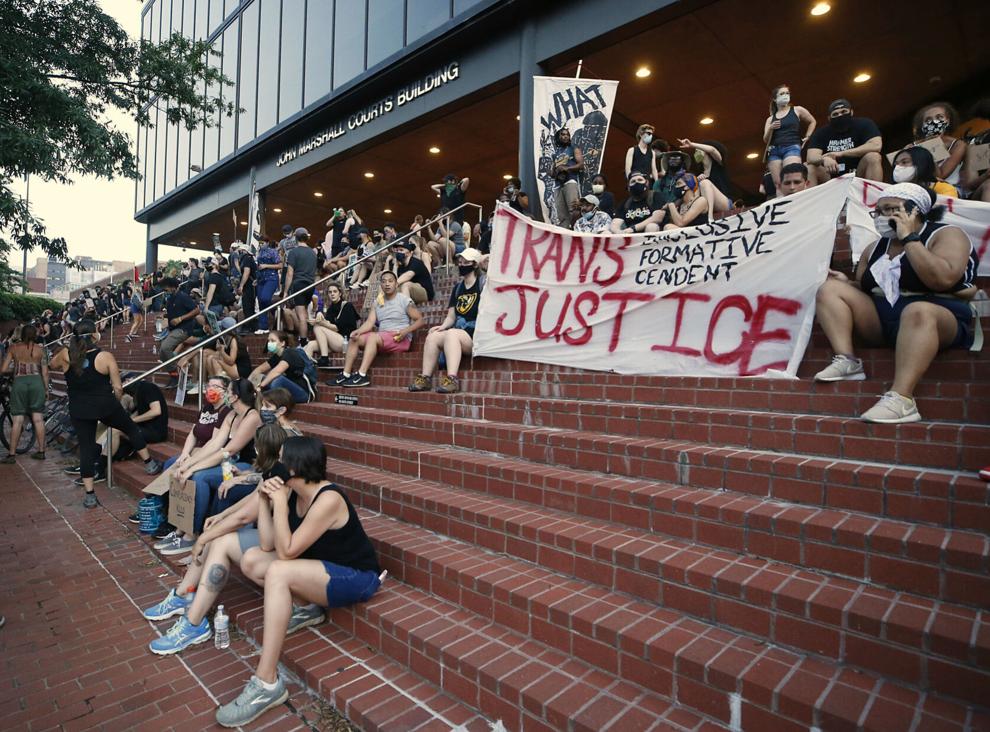 20200607_MET_PROTEST_AWE11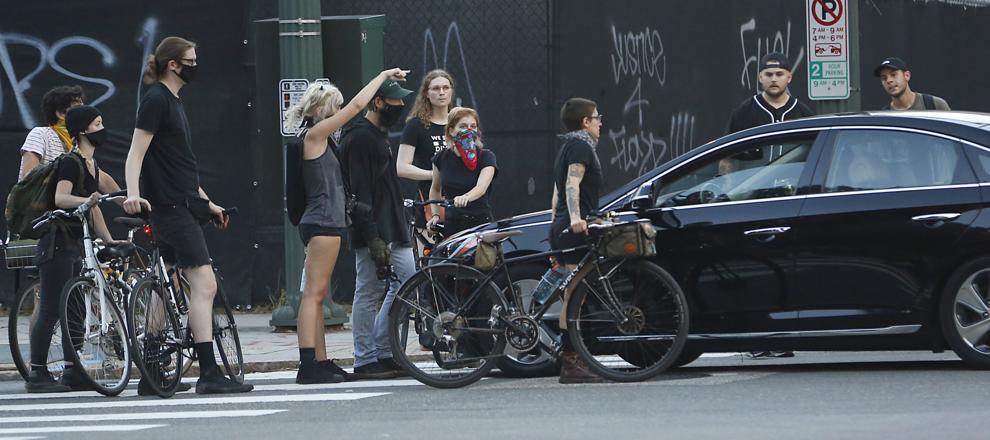 20200607_MET_PROTEST_AWE08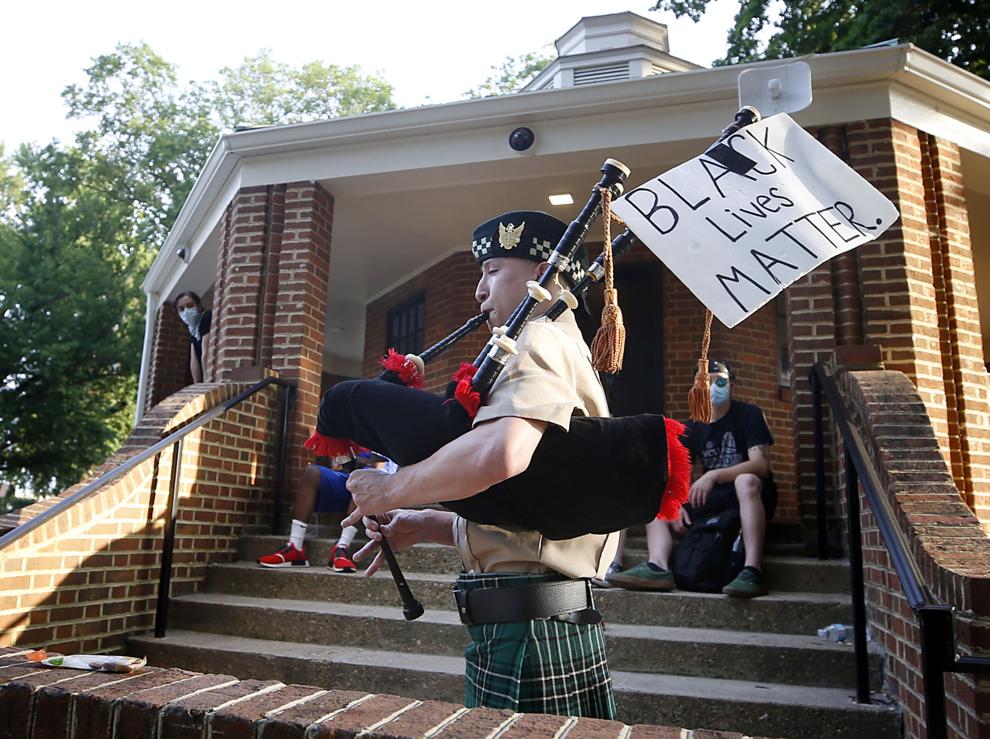 20200607_MET_PROTEST_AWE07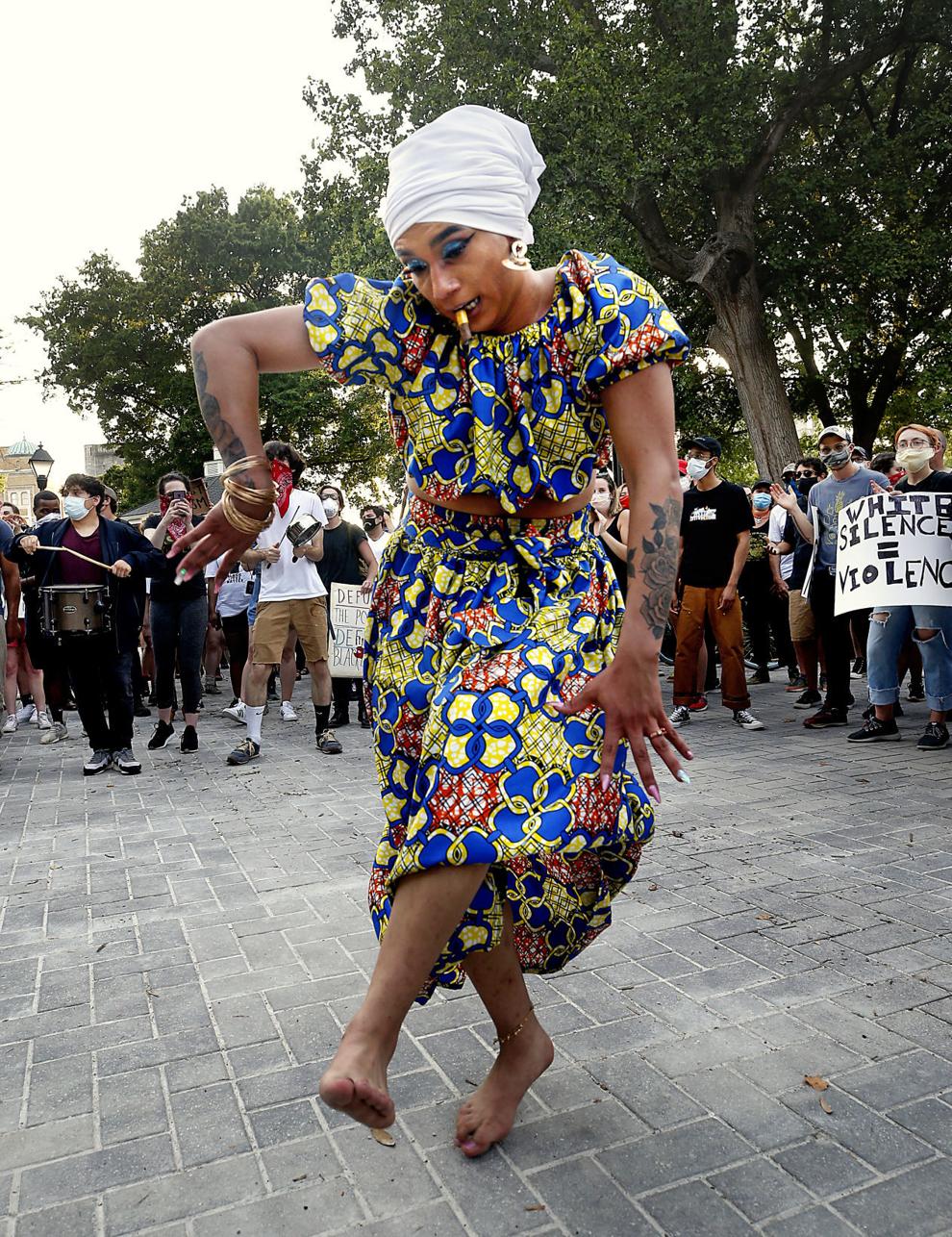 20200607_MET_PROTEST_AWE06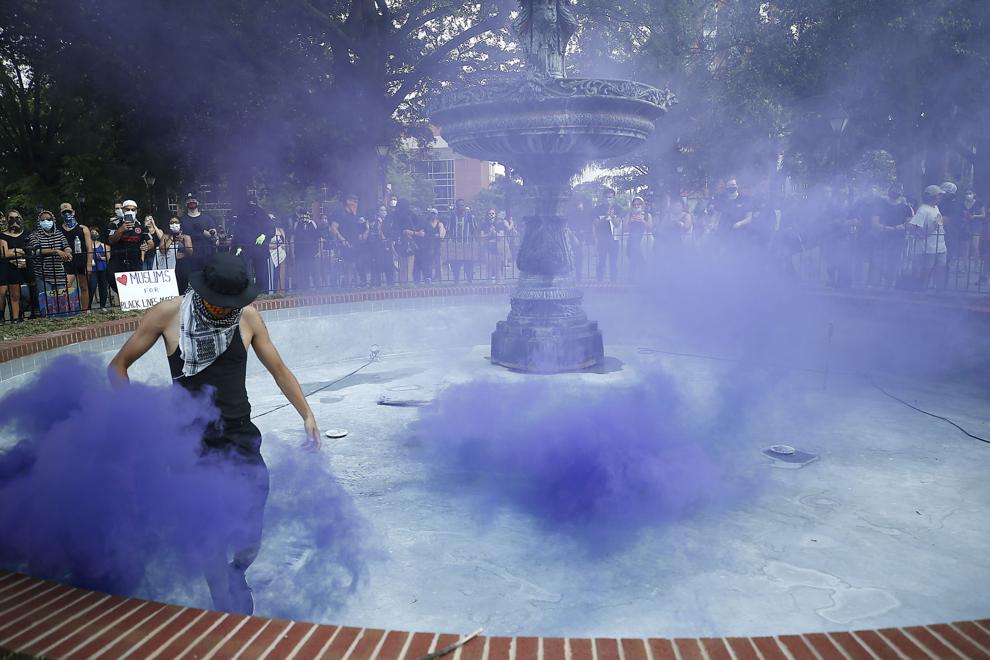 20200607_MET_MONUMENT_AWE05
20200607_MET_MONUMENT_AWE04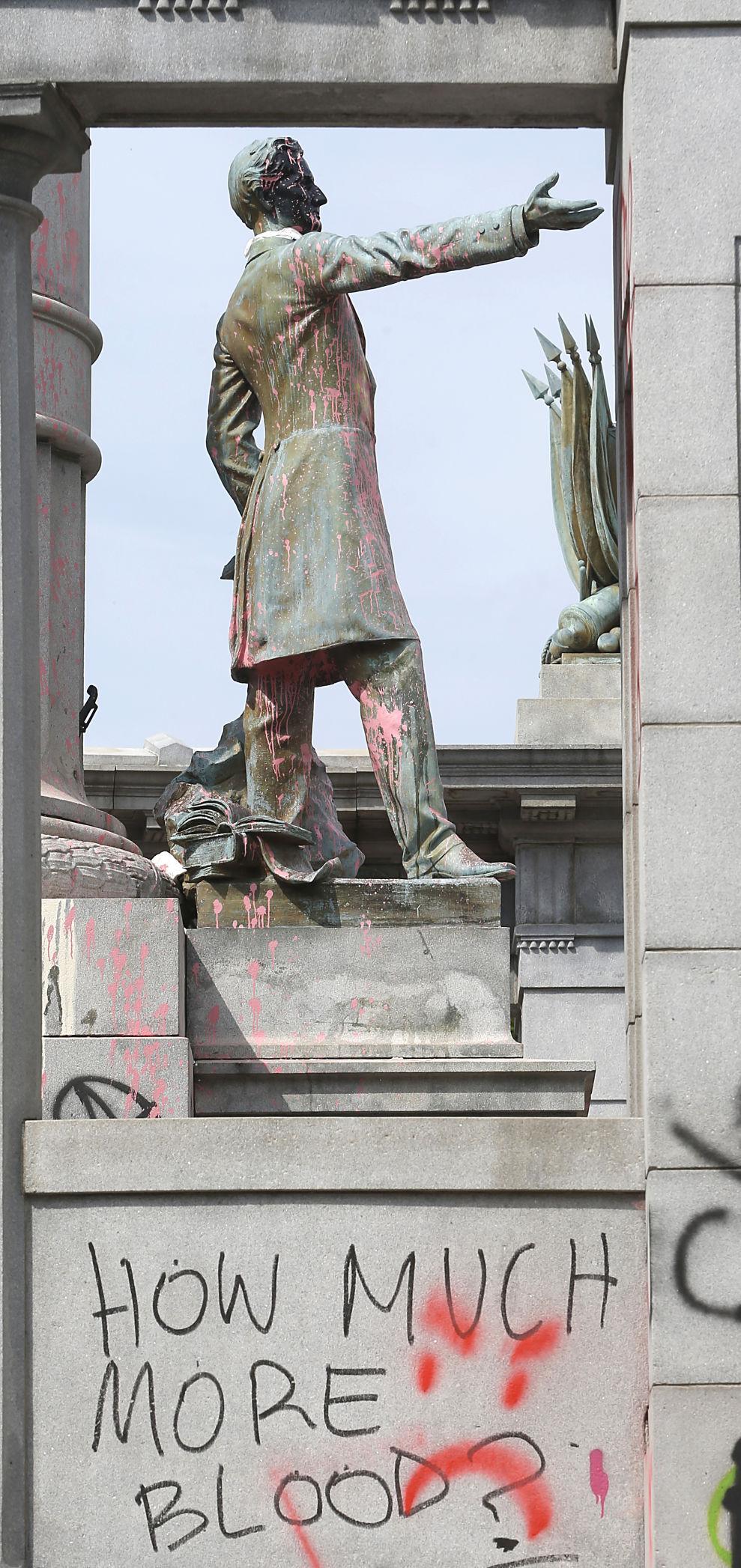 20200607_MET_MONUMENT_AWE03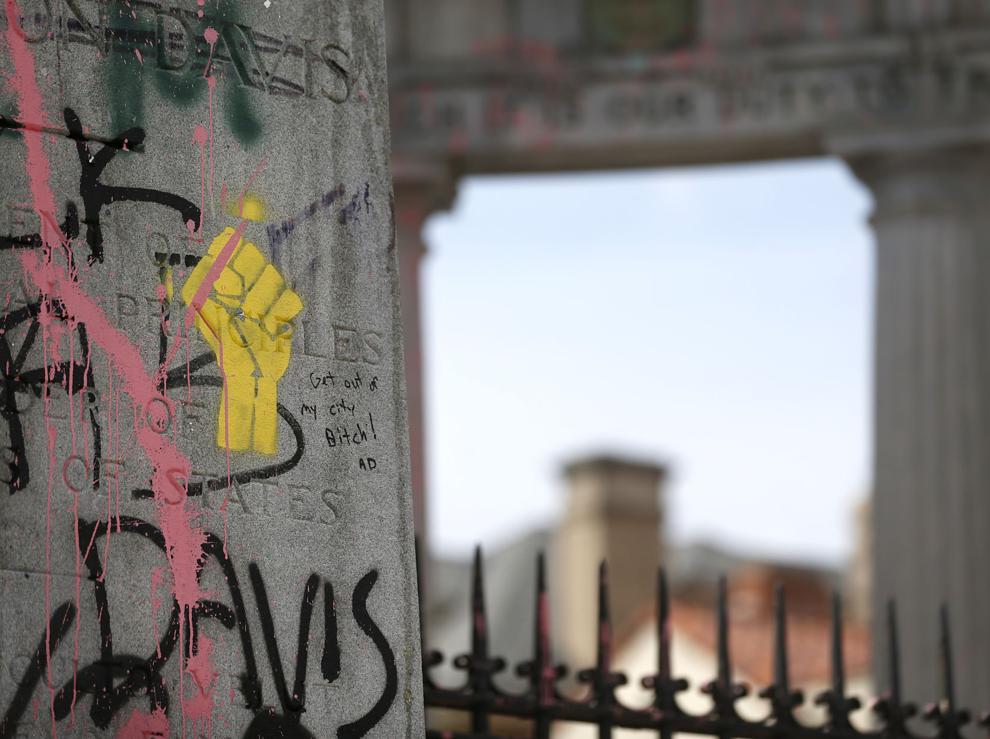 20200607_MET_MONUMENT_AWE02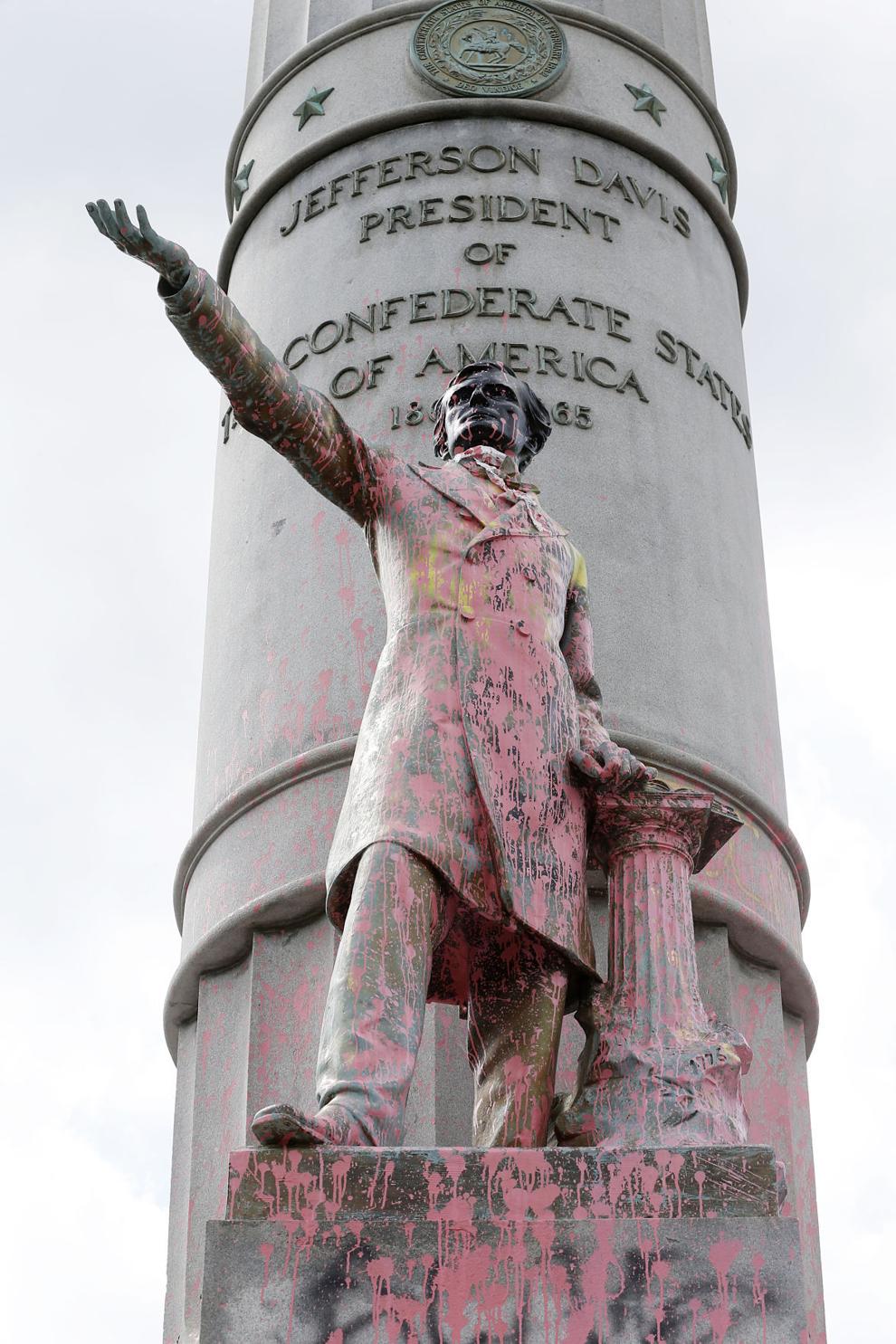 20200607_MET_MONUMENT_AWE01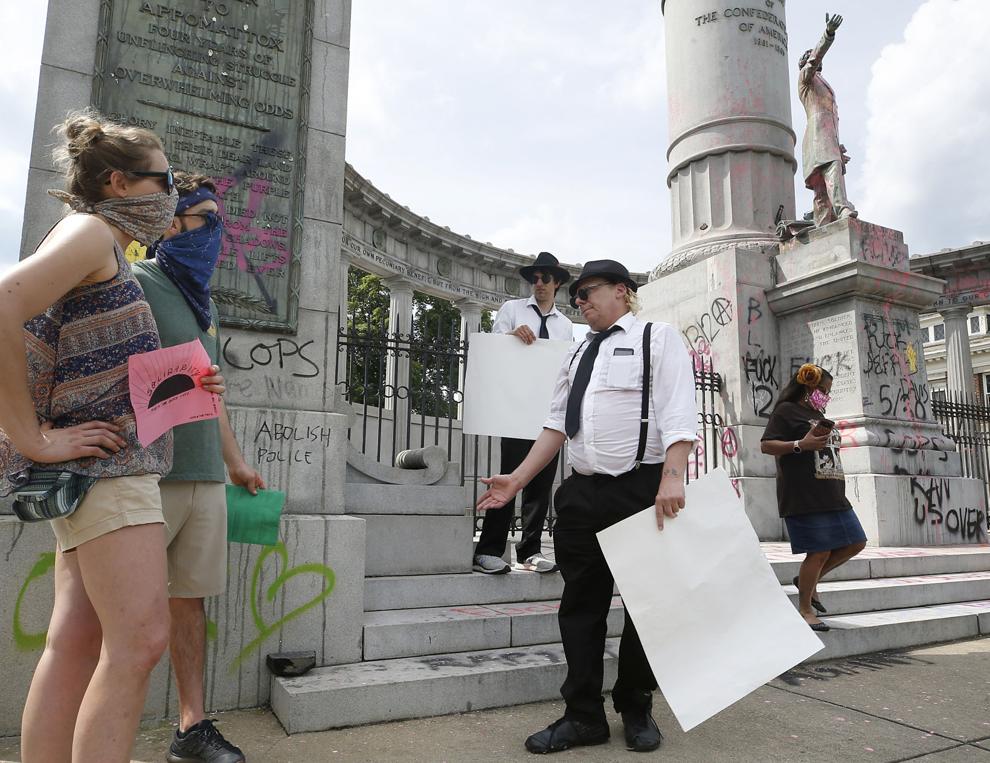 coaches march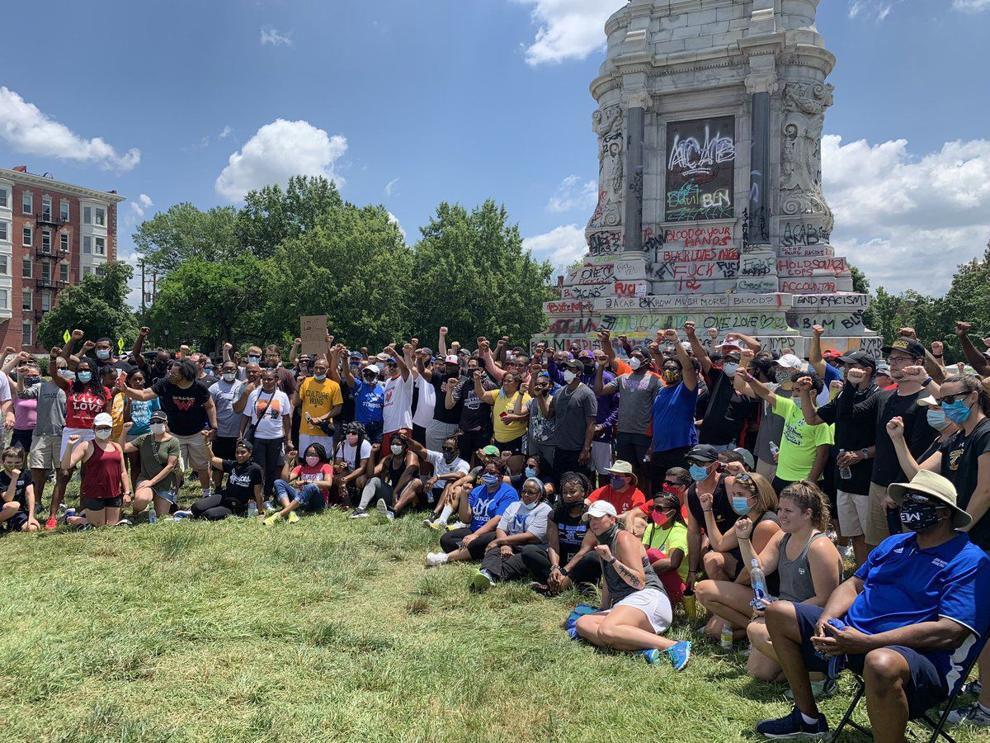 Monument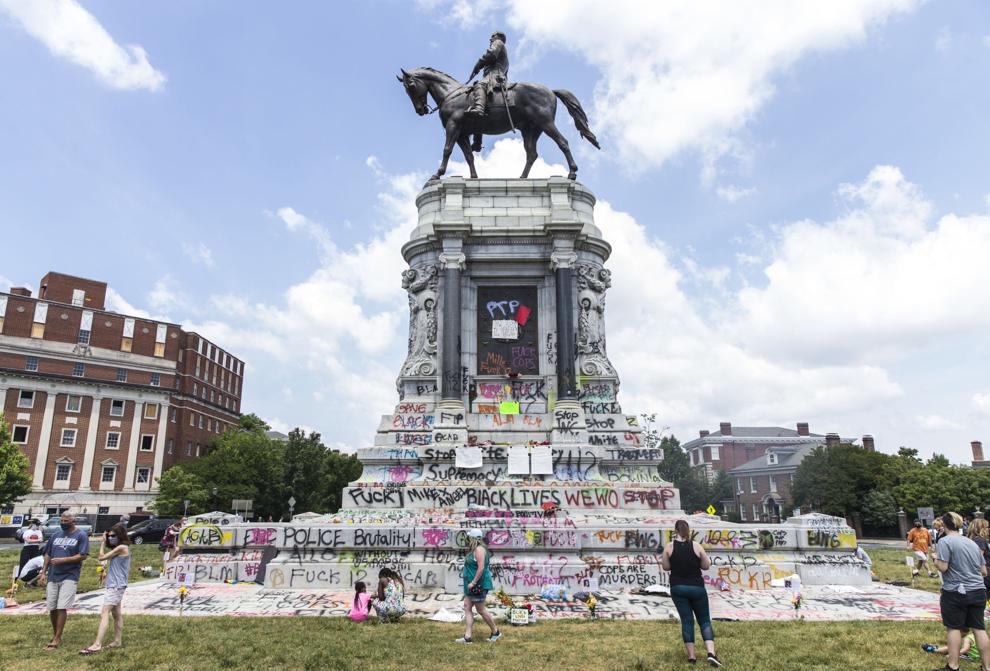 Monument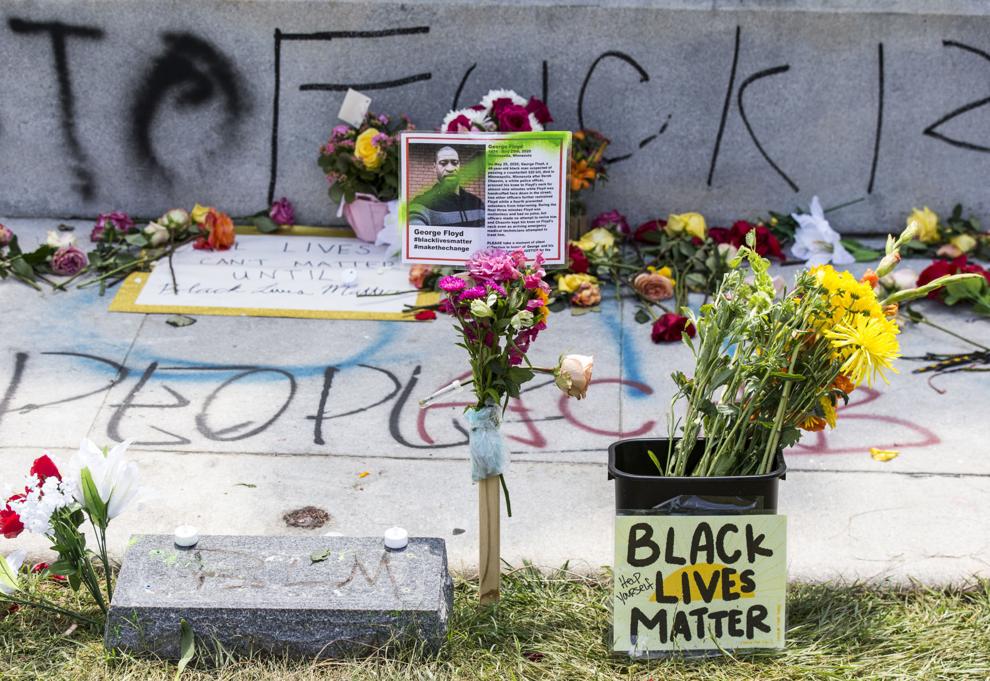 Monument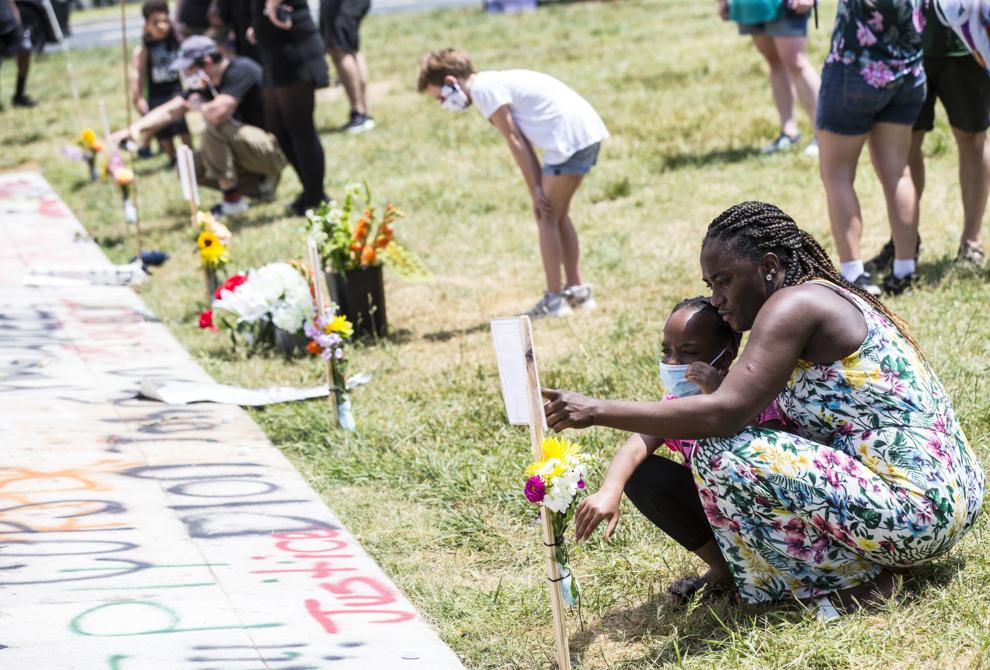 short pump
IMG_1606.JPG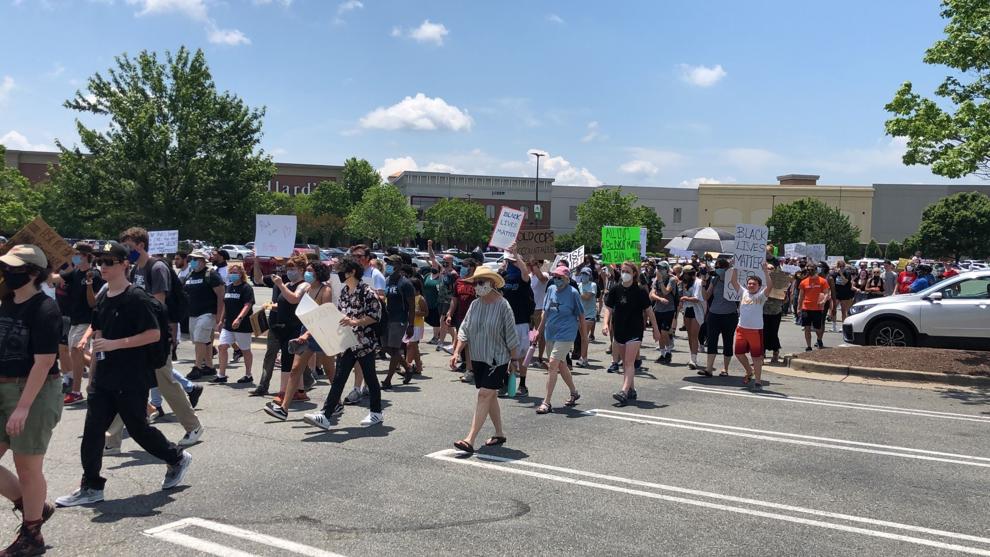 IMG_1615.JPG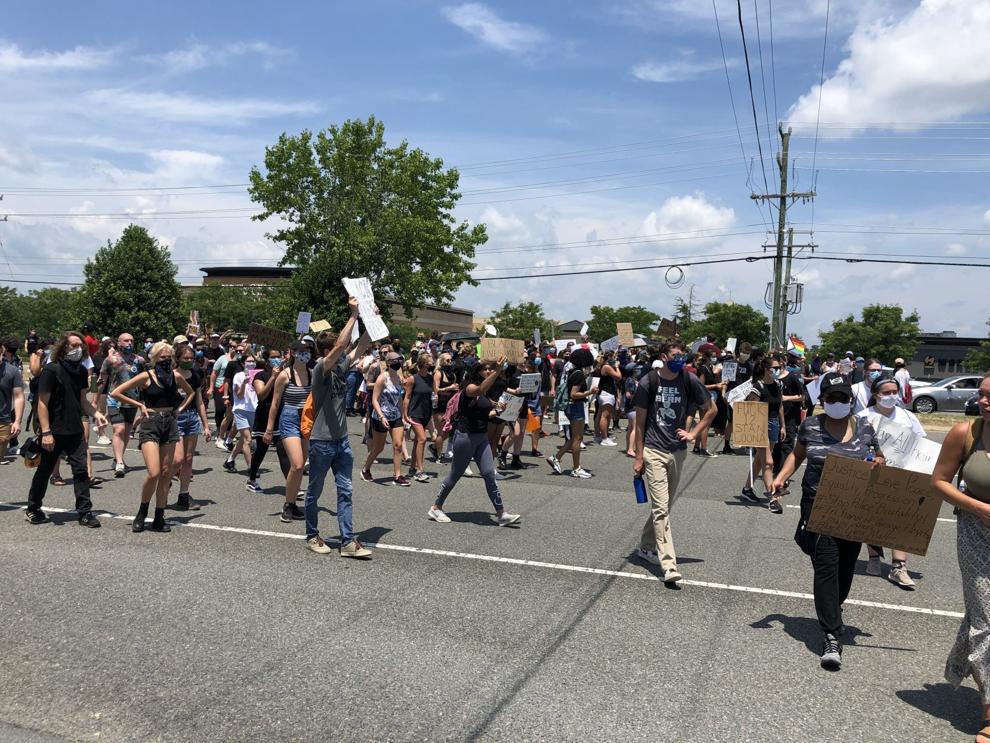 IMG_1617.JPG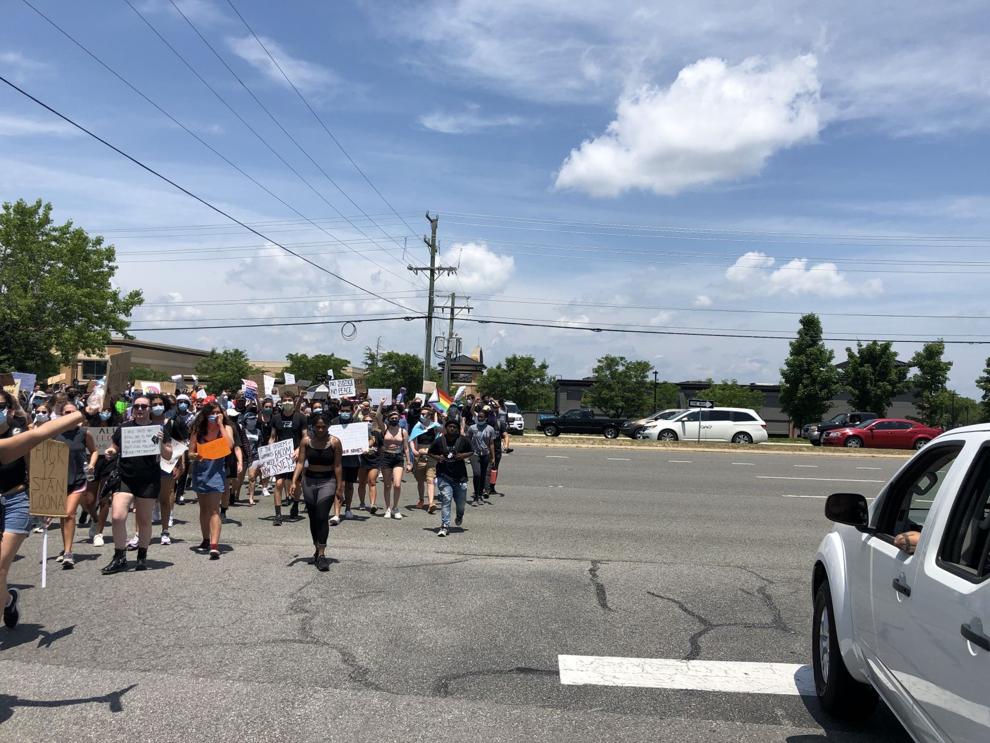 IMG_1618.JPG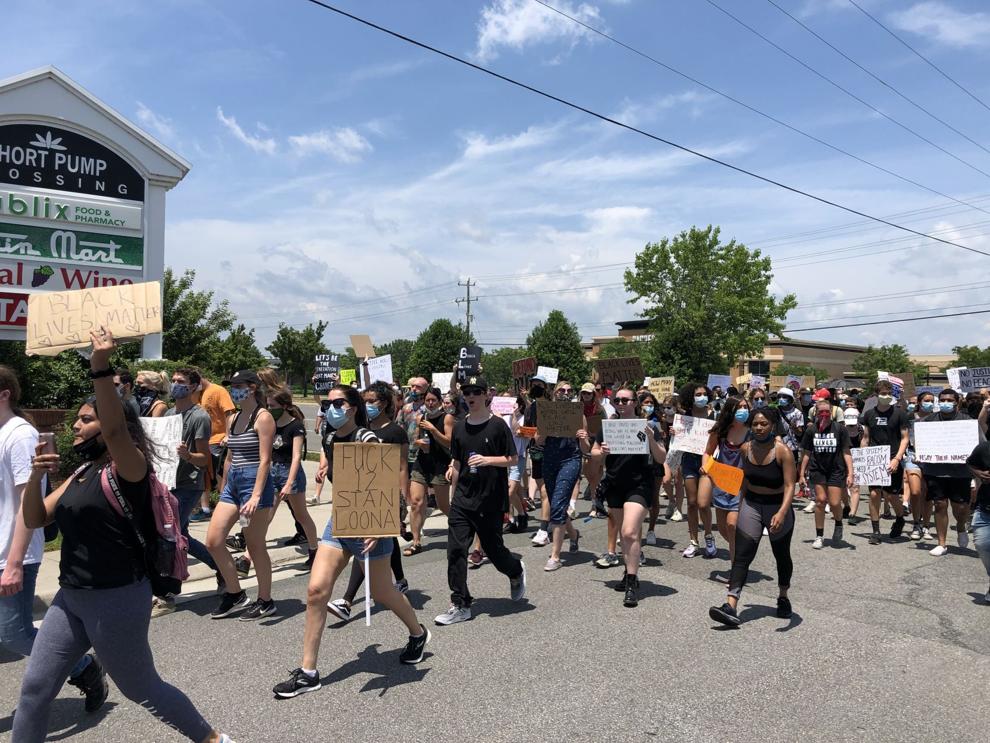 Coaches protest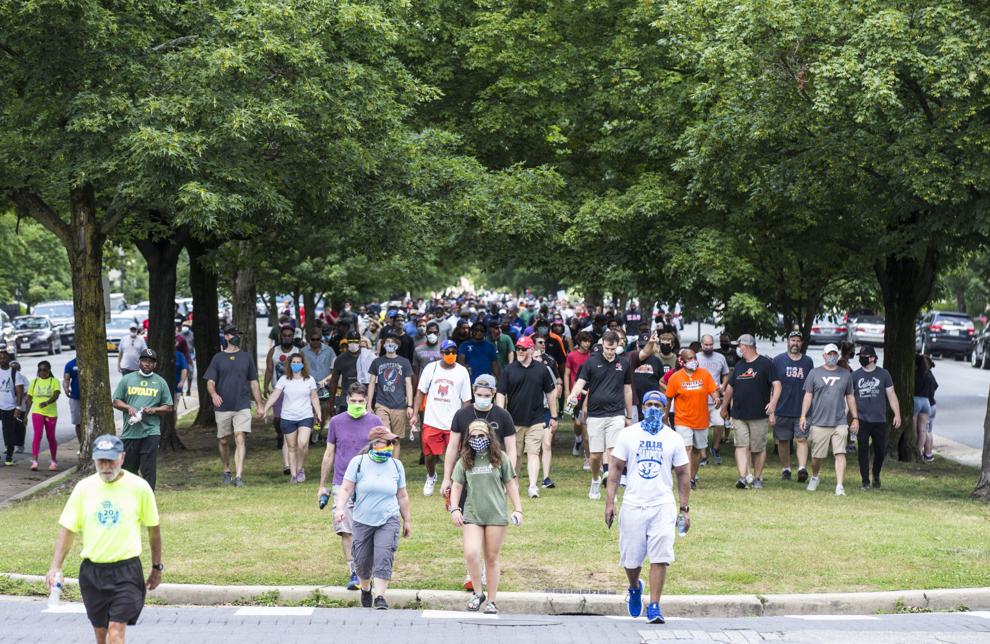 Coaches protest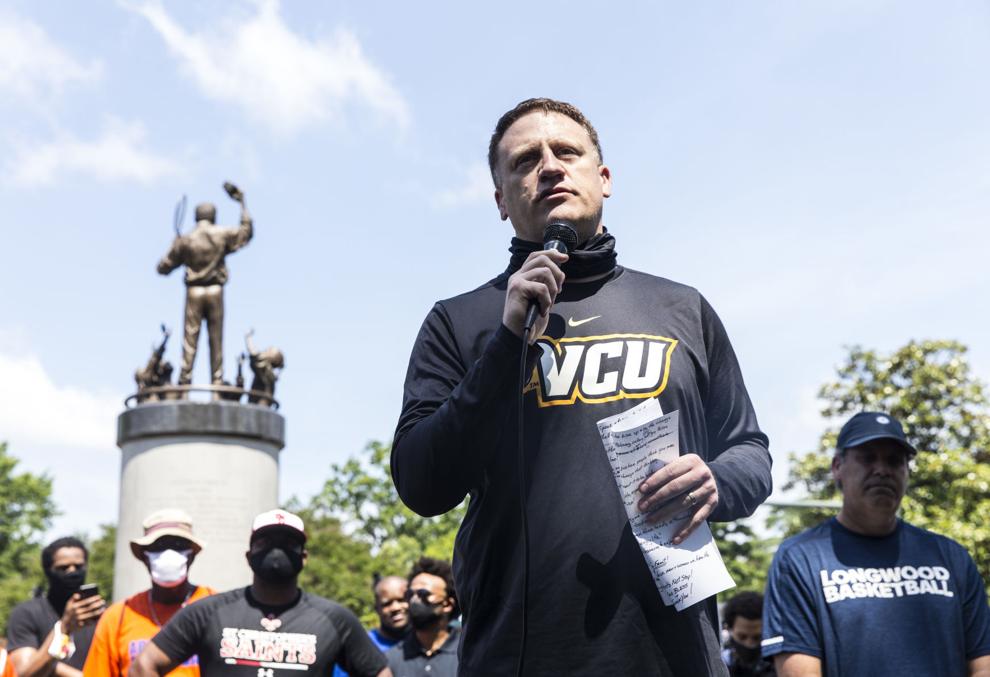 Coaches protest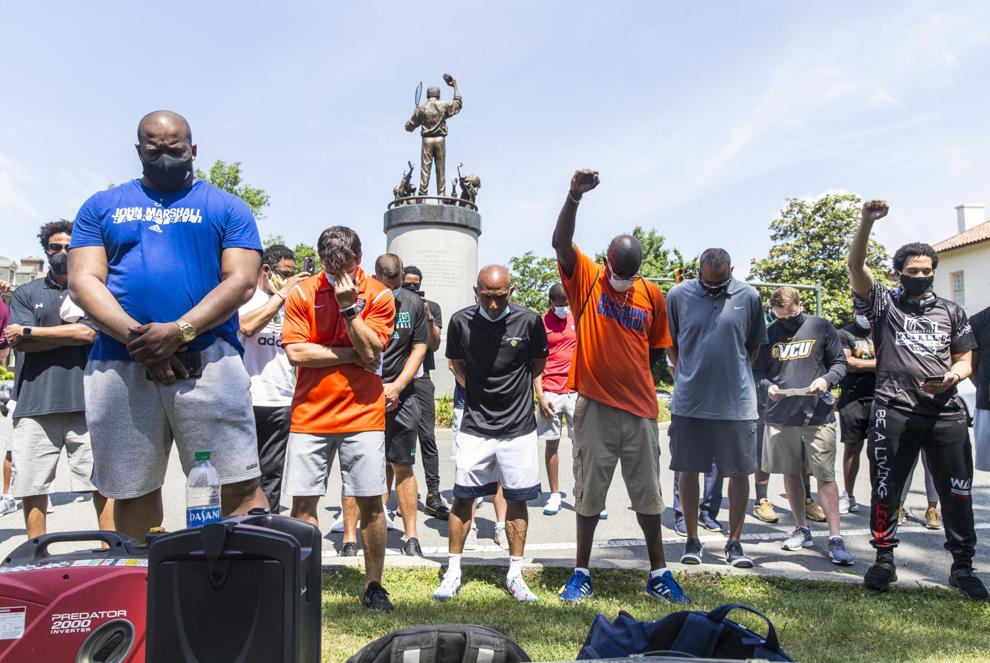 Coaches protest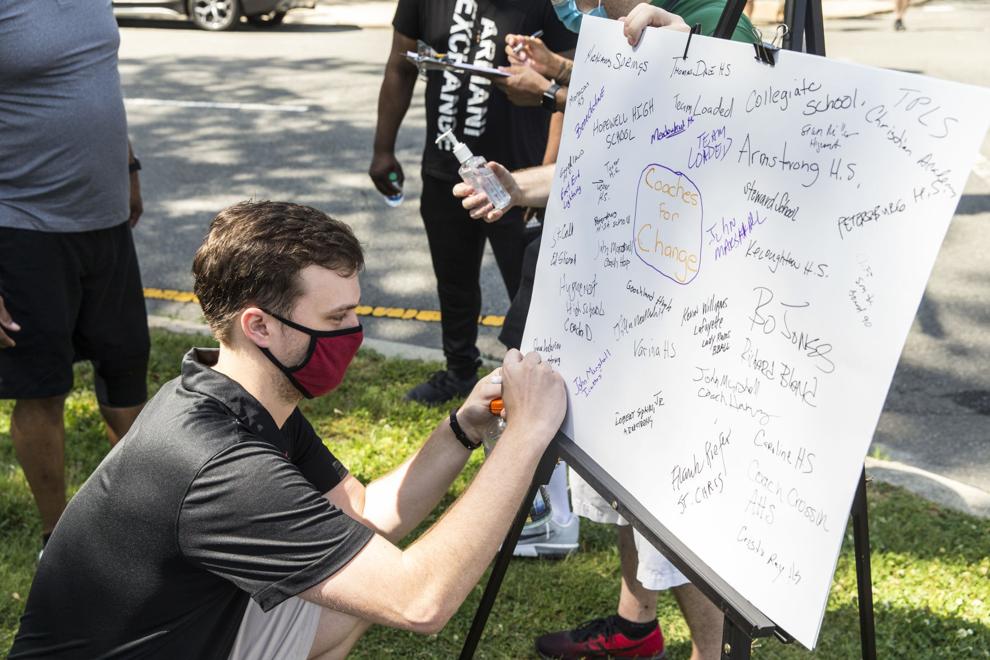 Oliver Hill Jr.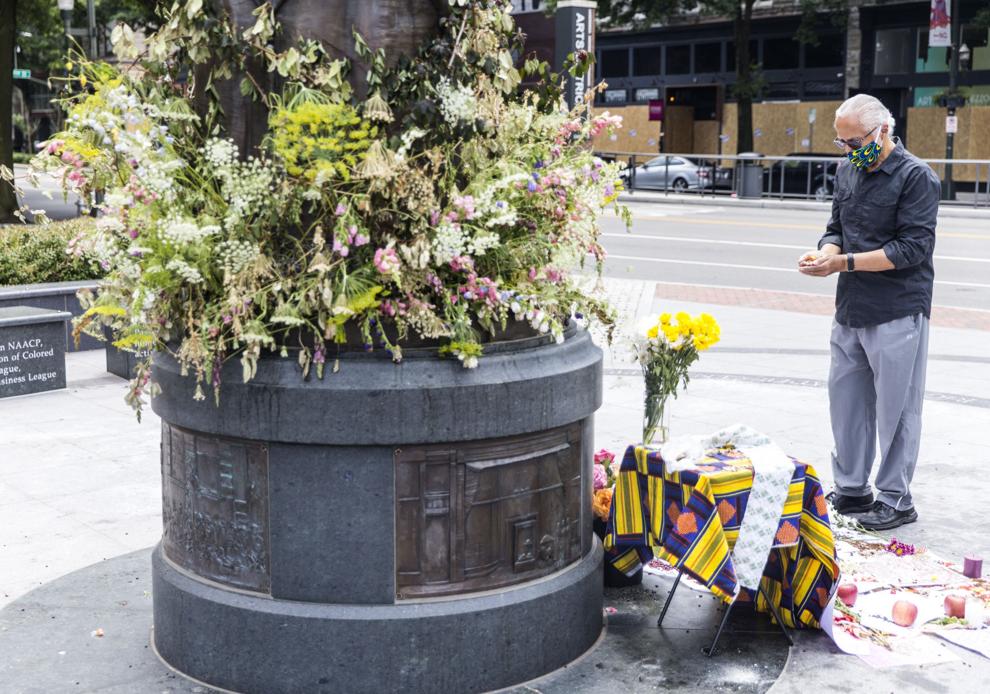 Oliver Hill Jr.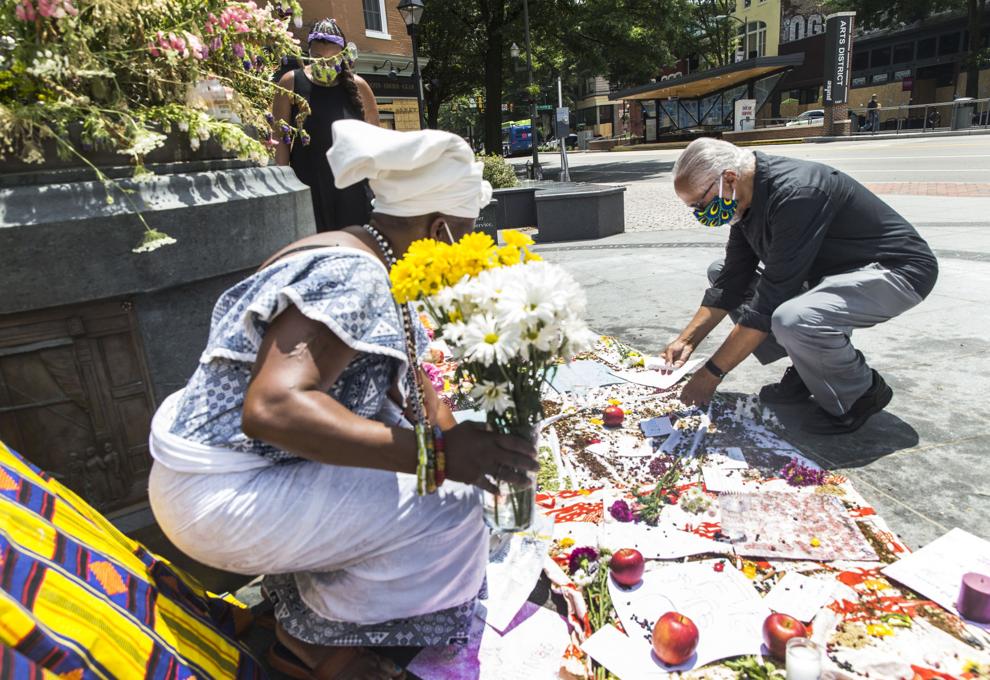 Oliver Hill Jr.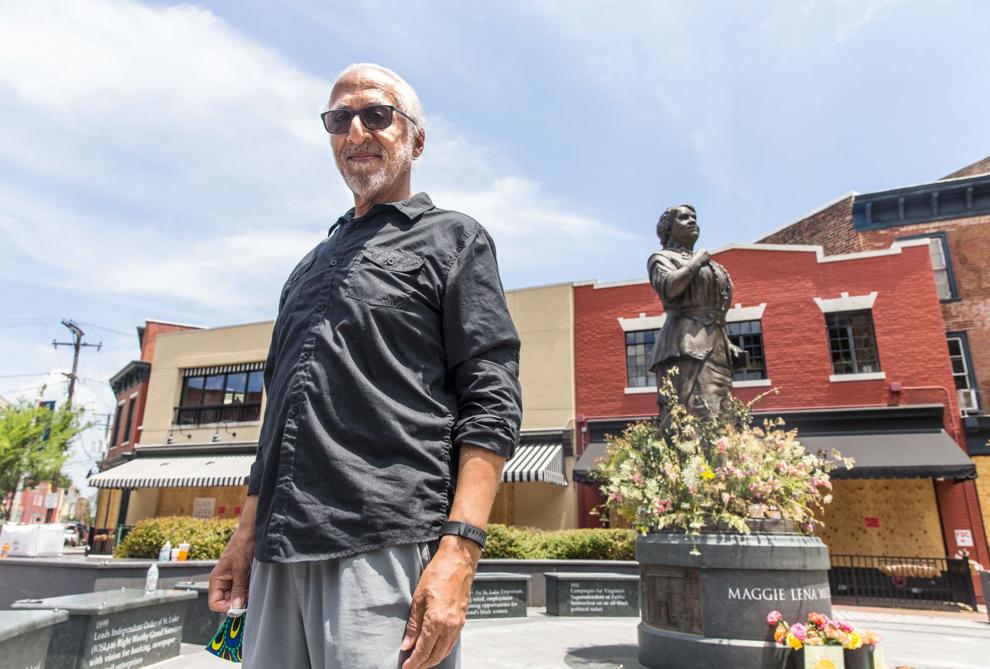 short pump.JPG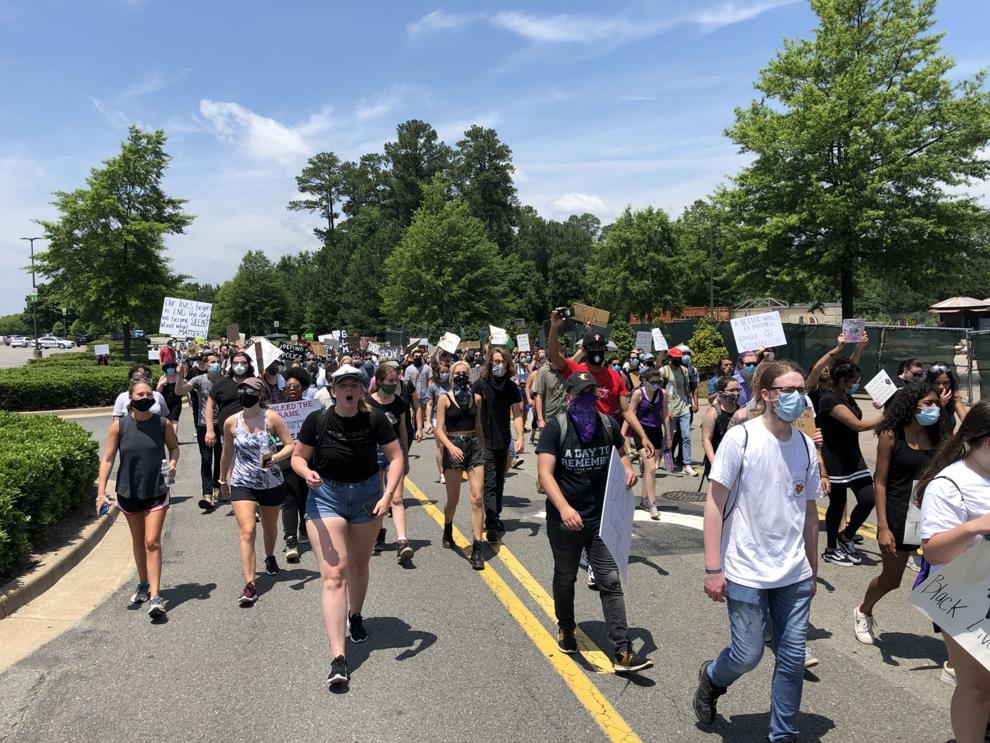 short pump1.JPG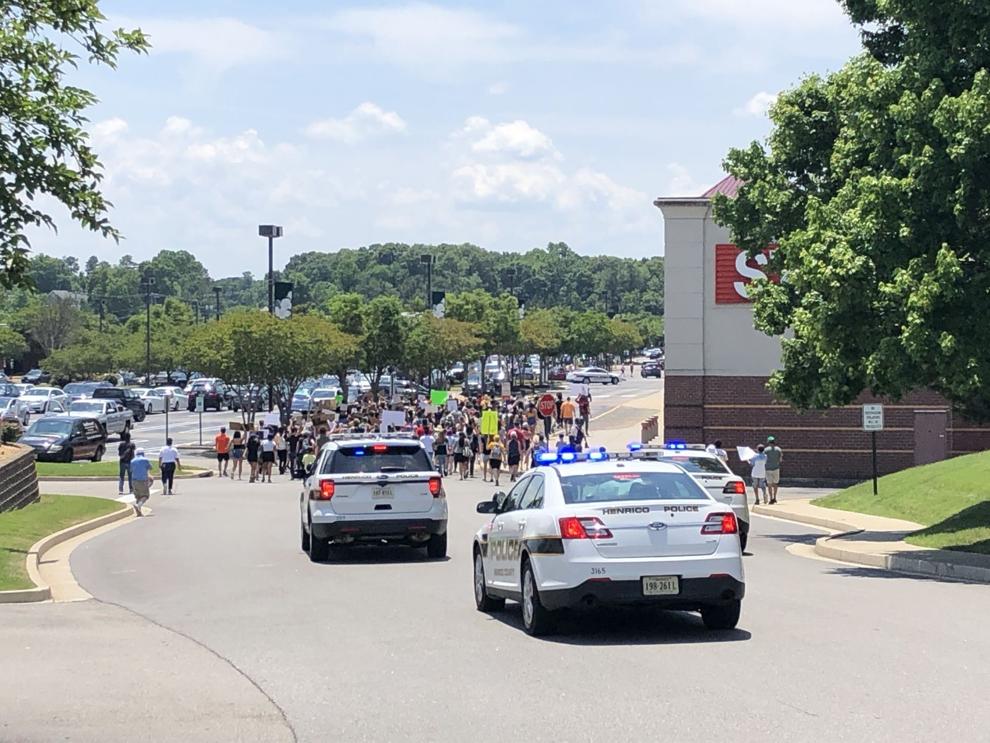 short pump2.JPG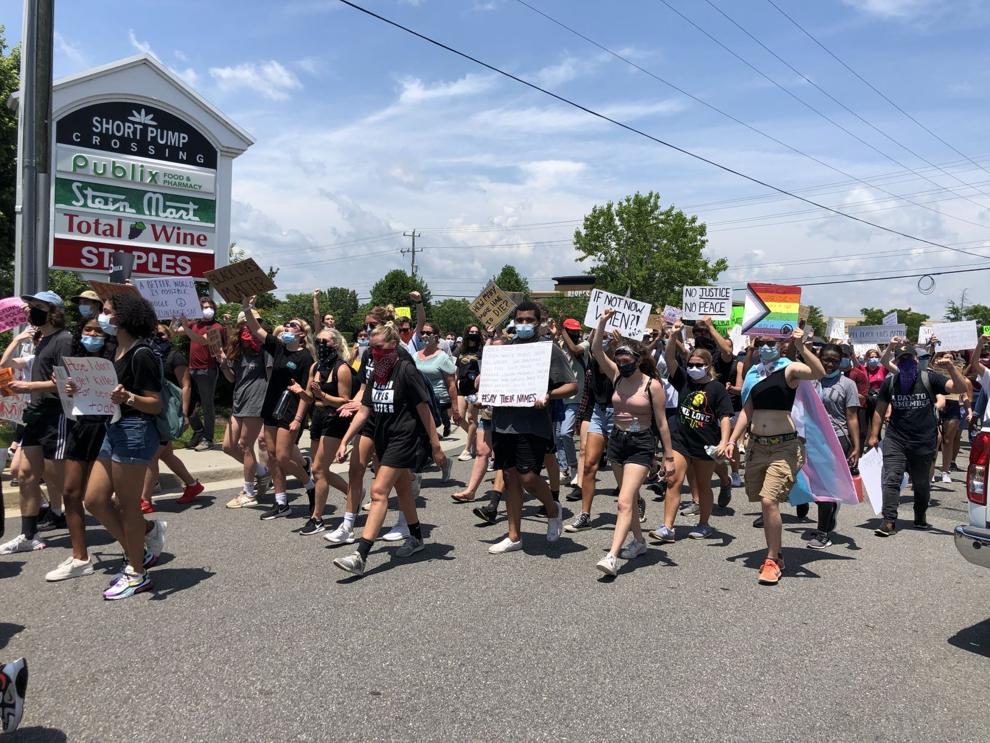 IMG_1883.jpeg
IMG_1884.jpeg
IMG_1887.jpeg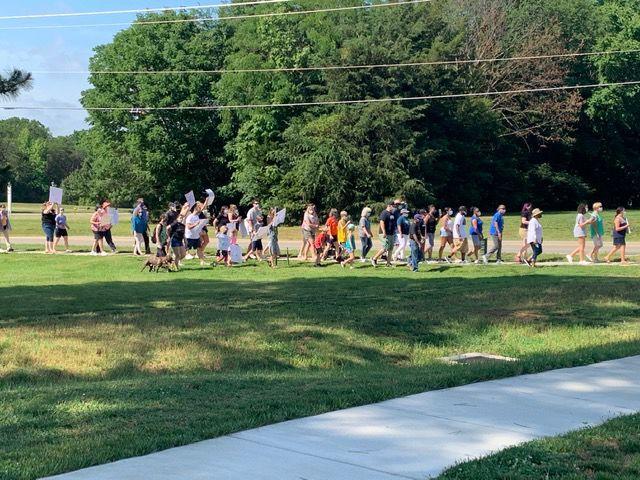 IMG_1890.jpeg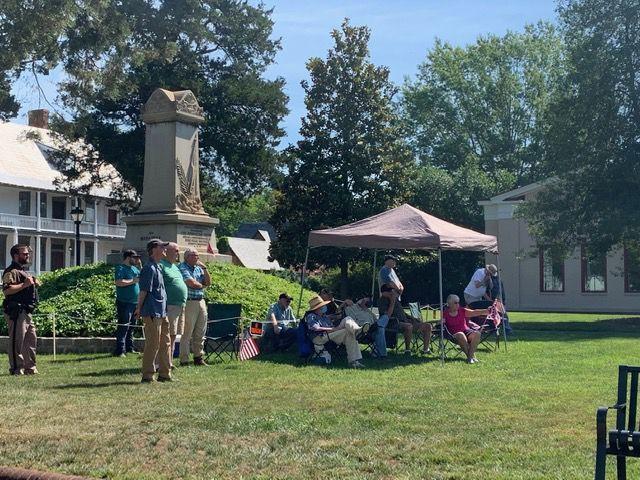 IMG_1891.jpeg
IMG_1894.jpeg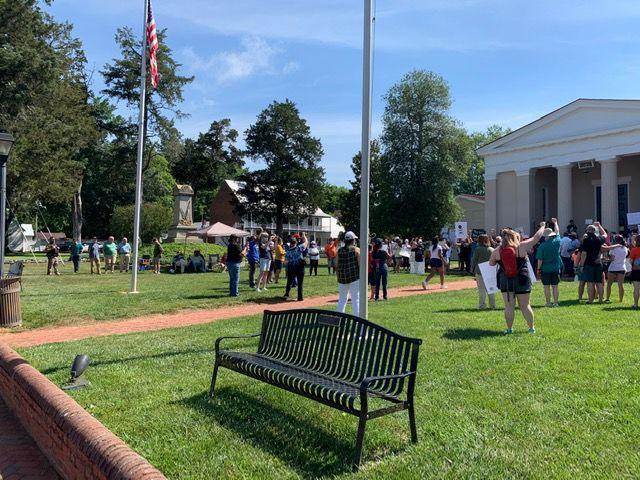 IMG_1896.jpeg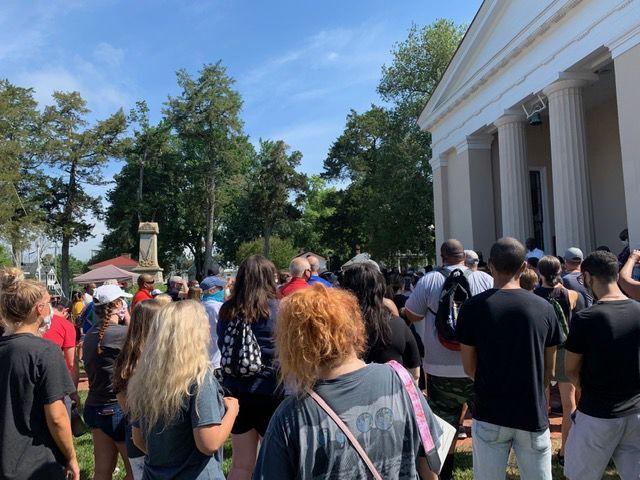 -- HIDE VERTICAL GALLERY ASSET TITLES --