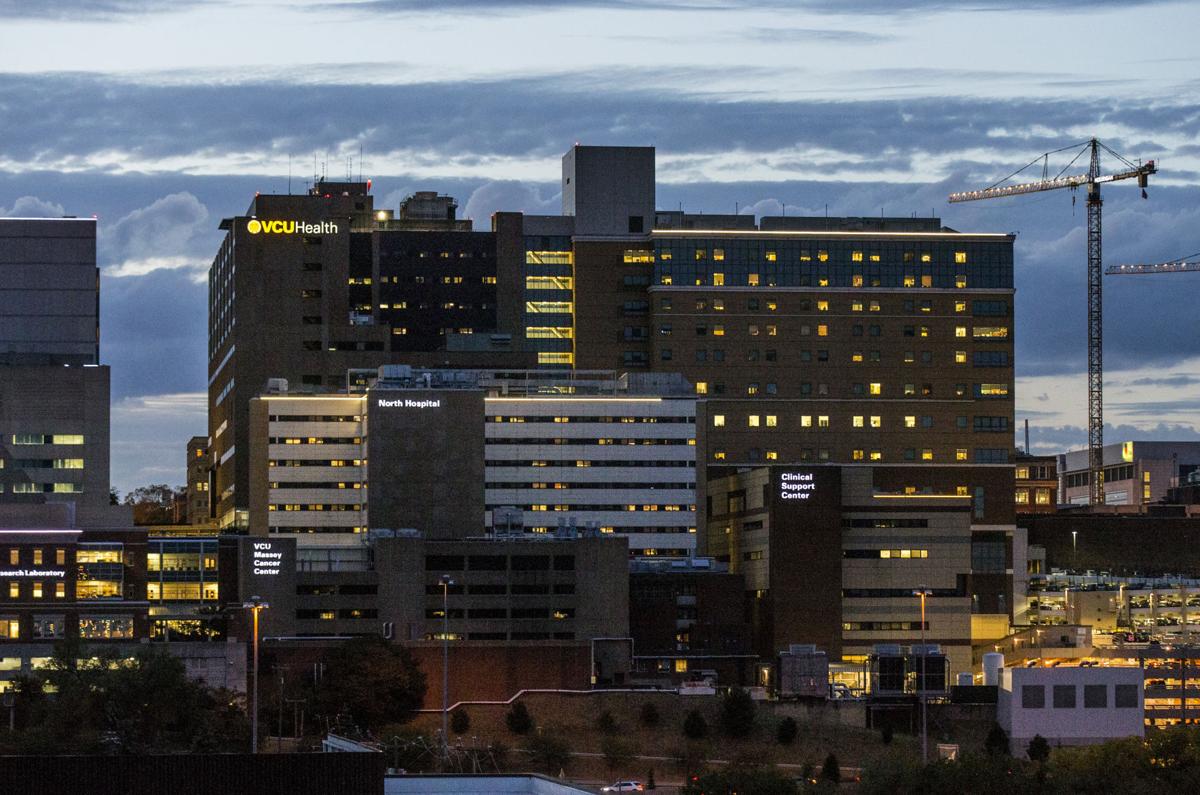 Results from an ongoing Virginia Commonwealth University study show more than half of COVID-19 survivors who lost their sense of smell and taste are reporting a decreased enjoyment of life. Two out of five respondents indicated feelings of depression, and 45% couldn't detect whether something around them was burning.
The research, conducted over a yearlong period with 322 people, is one of the most recent insights into the long-term effects of a virus whose early warning signs was a diminished sense of smell, or anosmia. More than 3,000 total patients have been tracked since last April.
Most participants began to recover within weeks to a month following infection, said Dr. Richard Costanzo, research director of VCU Health's Smell and Taste Disorders Center, which led the investigations.
"They're still having distortions of their sense of smell," Costanzo said. "Then there's some long-haulers who have completely lost their sense of smell and they're not getting it back."
Costanzo said there's an emotional component people might not understand until being forced to mourn the loss of a soulmate's perfume; fresh air; the rain; their favorite meal.
Smells also alert the brain to danger, whether that be fires, spoiled food and gas leaks or a day-to-day need, such as detecting when a child's diaper needs to be changed.
Without the sense, the brain can't link odors to what for others is an instinctual reaction.
Those with a warped perception of smell, called parosmia, can develop aversions to food since smell and taste are closely related. Chocolate smells like gasoline. Onions smell like apples. Everything tastes like cardboard.
At least 55% of respondents in the study reported no longer having an appetite, and more than a third experienced a drop in weight, which is a risk factor for malnourishment.
The invisible loss can be debilitating, said Costanzo, and without an existing treatment, the desperation only grows.
"This is devastating," Costanzo said. "This is traumatic. After speaking to many of these patients, you can see how it affects their life. They break into tears in the clinic."
Prior to COVID-19, when the center saw 100 total patients per year, it was able to counsel individuals through the emotional process. But with an influx of smell loss brought on during the pandemic that infected more than 600,000 in Virginia, the clinic was constrained to fill the need.
It's connecting respondents with resources and Facebook support groups to help with the isolation and advising people to regularly check smoke detectors and date perishable food items.
Since 2018, Costanzo has worked to develop an implant, similar to the cochlear one used to partially restore hearing, that recreates smells and bypasses the nerve damage in noses.
"Right now, the only thing we can do for these patients is give them hope and tell them that researchers around the country and around the world are working hard to come up with a solution," he said.
Costanzo said 1% to 2% of the country's population experiences some form of smell loss, and it's often been connected to aging, head trauma or viral infections. It's also linked to having difficulty forming memories and maintaining emotional well-being.
The survey did not account for whether people had been previously diagnosed with depression or when symptoms began.
And a March report from the Centers for Disease Control and Prevention found symptoms of anxiety or a depressive disorder in all adults increased from 36.4% to 41.5% during the pandemic between August and February.
While there's no way to separate the pandemic's toll from the long-term effects of the virus, the loss can affect relationships and make individuals feel detached and isolated, said Dr. Evan Reiter, the center's medical director.
"If you're getting together with people over dinner, you may not want to do that because you're just not enjoying the food itself, let alone life," Reiter said. "When you take the overall fear of getting the infection or people who have had the infection that fear dying or being really sick, it's really just compounded on that additional burden."
Options that have helped some patients in restoring smell or taste included training their nose with various aromas — such as clove, eucalyptus, rose and lemongrass essential oils — multiple times a day. Putting more texture and colorful foods into meals to add more excitement while eating was another tactic, Reiter said.
But the outcomes vary, Reiter added. Anecdotally, he's had patients who received the vaccine and their ability to taste foods returned the following day. Others got their sense of smell back once the infection left their body.
One of his patients continues to try through a method their family is not keen on: putting Old Bay seasoning on every meal.
(804) 649-6103
Twitter: @sabrinaamorenoo