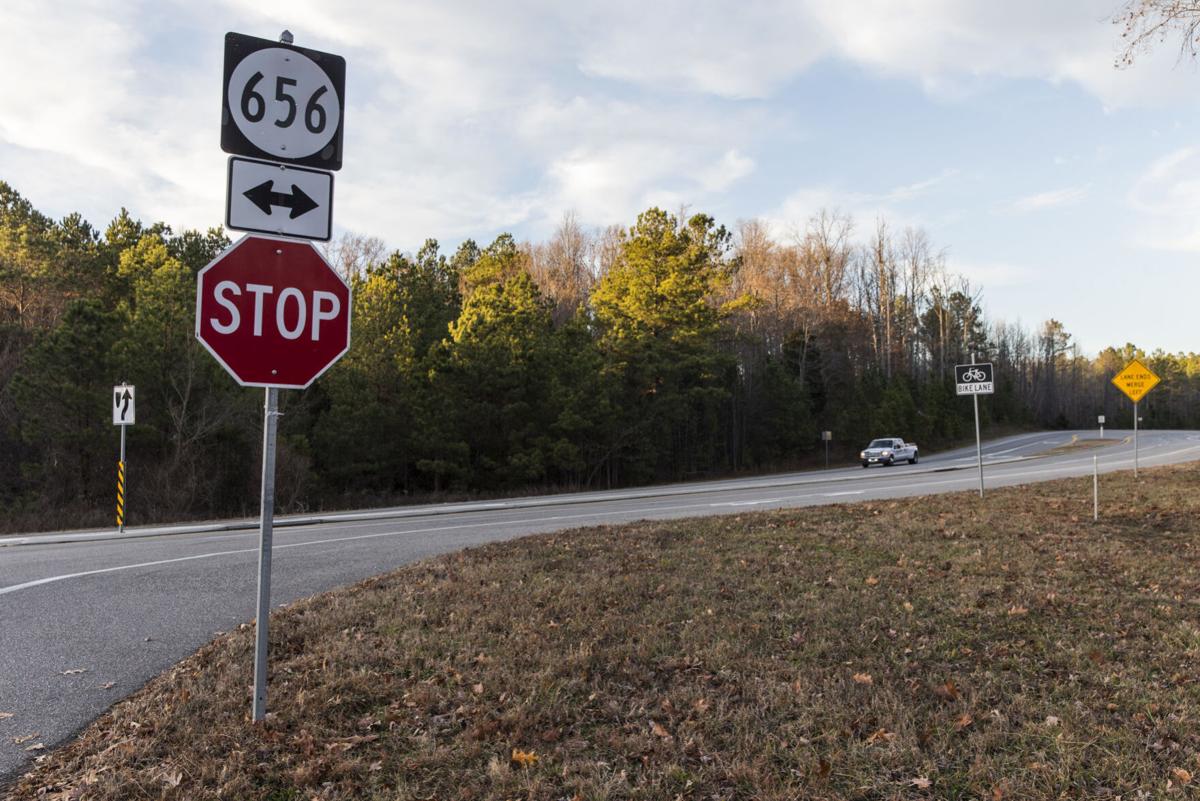 Proposed through-truck restrictions on several Hanover County roads around the Wegmans site will be the subject of a VDOT meeting Thursday night.
The meeting, hosted by the Virginia Department of Transportation, will be held in the public meeting room at Hanover's administration building, 7515 County Complex Road. It will include two 15-minute presentations, the first at 5:30 p.m. and the second at 6:30 p.m.
Both presentations will be the same, and each will be followed by a 15-minute public comment period.
Through trucks are sizable vehicles — tractor trailers, dump trucks and tanker trucks, for example — that are using roads to get from one place to another without stopping, said VDOT spokesperson Bethanie Glover. Emergency vehicles are not subject to through-truck restrictions, and neither are large vehicles making deliveries on the roads in question.
Following a citizen's request, Hanover leaders initiated the VDOT through-truck restriction process in January 2020 when they requested studies for Ashcake, New Ashcake and Atlee Station roads, said Hanover County Administrator John Budesky. Ultimately, the studies expanded to include Atlee and Atlee Station roads as one study, and they also added Peaks Road. Ashcake turns into Peaks just past the intersection of Sliding Hill and Mount Hermon roads — east of the Wegmans site.
"The request did arise in part as a response to the new project," Budesky said, referring to Wegmans, "and in part the overall truck traffic impacts in that corridor of the county."
Wegmans had initially proposed hiring upwards of 700 people by 2026. Estimates have been provided of 2,800 trucks and employee vehicles coming and going from the 220-acre site, located at the corner of Ashcake and Sliding Hill roads, which will operate 24 hours a day.
Back in April 2020, a public petition supporting the restrictions — with nearly 850 signatures — was provided to the county's board of supervisors.
VDOT will present its recommendations Thursday night, which include restrictions on Ashcake and Atlee Station/Atlee roads, but no restrictions on New Ashcake and Peaks roads.
Glover, the VDOT spokesperson, said when studying roads to determine if restrictions are needed, there are a four main points to consider: whether there's a reasonable alternative route; the frequency of truck traffic that isn't compatible with the road; whether the road exists within a residential area; and if the road is classified as a local or collector road. Those guidelines are created by the Commonwealth Transportation Board.
Glover said to earn a restriction, both of the first two points — reasonable alternative and truck traffic not compatible — must be met. Then, at least one of the other two — residential area or road classification — must be met.
She emphasized that Thursday night's presentations "are only our recommendations," and that "approvals and denials haven't been made" because local VDOT officials want to hear from the public before sending their recommendations to VDOT leadership.
After Thursday, public comments on the proposed restrictions will be accepted through Dec. 16 by mail or email. Mailed comments can be sent to: Phillip Frazer, Ashland assistant resident engineer, Virginia Department of Transportation, 523 N. Washington Highway, Ashland VA 23005.
Thursday's meeting will be streamed live on the county's website, and recordings will be available after Thursday for anyone who couldn't attend in person or online.