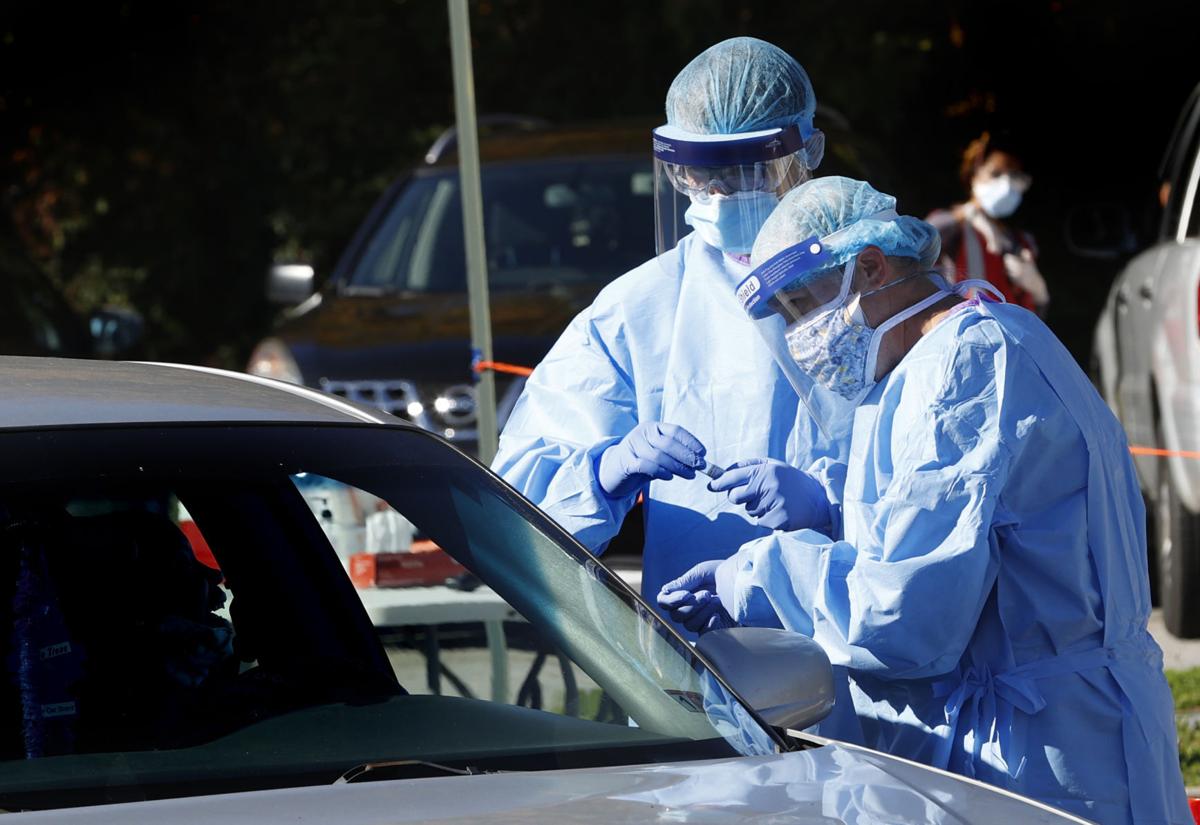 Four coronavirus variants known to be more contagious are circulating across Virginia. Two of them were discovered on Thursday and mark the first cases of highly transmissible California variants identified in the state.
In total, there are at least 176 COVID-19 testing samples found to have virus mutations between December and February, the Virginia Department of Health said in a statement.
Twenty-three are from the two variants that emerged in California last summer, 26 from the strain that originated in South Africa and 127 from the U.K. one.
With VDH and Virginia's Division of Consolidated Laboratory Services continuing to use genetic sequencing to track emerging mutations, more are expected to pop up.
The numbers could prove more grave if Virginians relax their behaviors and cases spike once again, said Dr. Melissa Viray, deputy director of the Richmond and Henrico Health Districts, in a Thursday news conference.
While the state has dropped from the January high of nearly 10,000 cases reported in a single day, Virginia has yet to drop below the seven-day case averages last seen in November.
"We did see a bit of a decrease from the holiday surge. I am a little concerned though because we are not decreasing as much as earlier. We've plateaued," Viray said, noting how the variants pose a threat to the progress and vaccine rollout. "It is even more important that individuals, whether or not you have been vaccinated, continue to social distance. Continue your mask wearing and help us to prevent another surge."
Unlike some states, variants aren't the majority of cases in Virginia yet, but Viray noted some modeling estimates show as much as one in five cases in Virginia having a mutation.
Starting Wednesday, the Centers for Disease Control and Prevention listed California's variants as a "variant of concern," meaning there is evidence of high transmissibility, increased hospitalizations or deaths and risk of vaccines not being effective enough to protect against the virus.
No existing variant has risen to the "variant of high consequence" level, the final level indicating medical care and vaccines have significantly failed to prove effective.
(804) 649-6103
Twitter: @sabrinaamorenoo