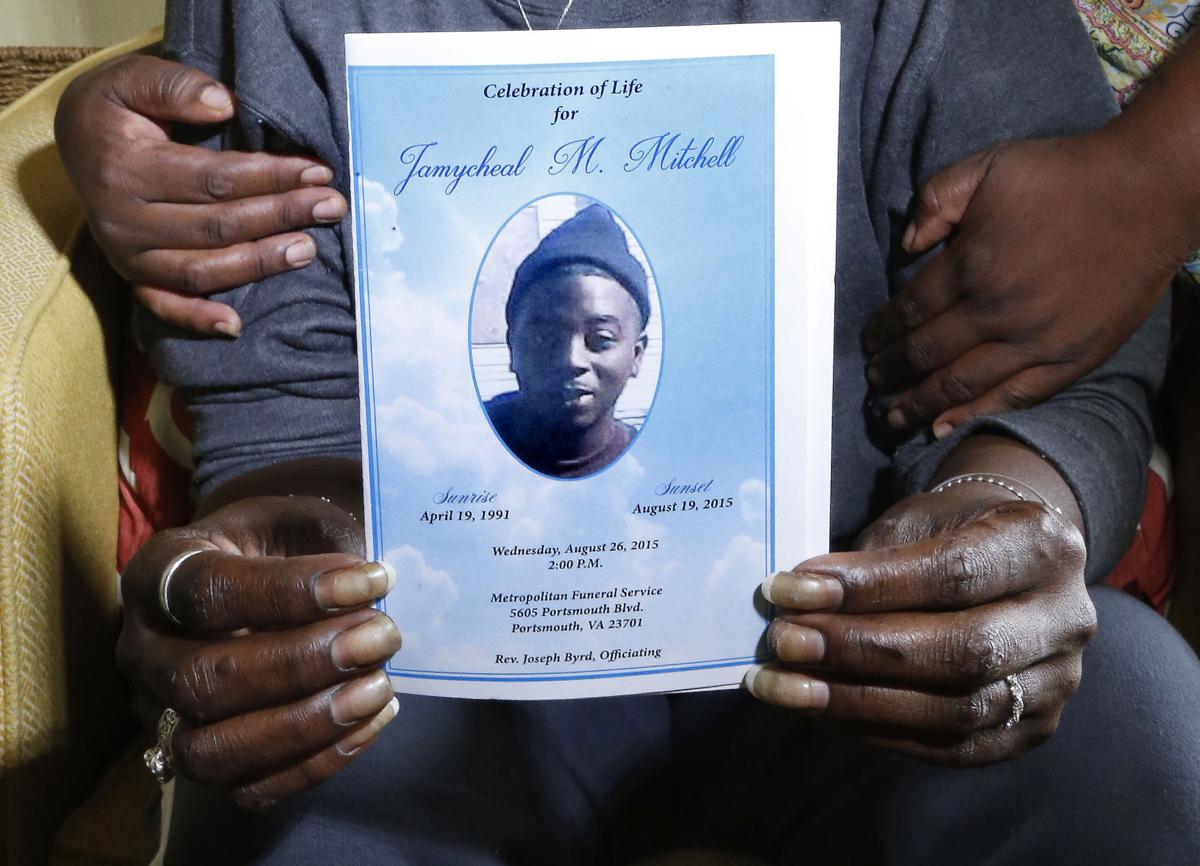 The work is far from over.
Even as Gov. Terry McAuliffe ceremonially signed two bills Monday that take the state closer to providing more immediate access to mental health care for people in crisis and those behind bars, Virginia's top behavioral health official outlined looming challenges.
Among the most urgent: overcrowded mental hospitals, significant staffing shortages and the need for millions more to complete an overhaul of the state's community-based mental health care system.
A snapshot of the number of patients staying in the state's eight mental hospitals earlier this year shows that several hospitals were at or over capacity, according to data from the Department of Behavioral Health and Developmental Services.
That's because state laws now require mental hospitals to take patients who have been ordered by courts to get treatment.
The state hospitals were at 95 percent capacity Monday, said Dr. Jack Barber, interim commissioner of the Department of Behavioral Health and Developmental Services. The target capacity is below 85 percent.
"That's a risk to the individuals and to the staff who work there," Barber said. "It puts a lot of pressure on our overtime, it complicates recruitment and retention, so it's something to worry about every day."
In April, staffing shortages among registered nurses were as high as 60 percent at the Virginia Commonwealth Center for Children & Adolescents and 46 percent at Piedmont Geriatric Hospital, according to Barber.
Evaluators who work at the state's 40 Community Services Boards — the clinics on the front lines of the public mental health system — are doing 252 emergency evaluations every day, which will amount to about 90,000 evaluations this year of people who are potentially dangerous to themselves or others, Barber said. Those evaluations result in about 70 court orders for residents to be hospitalized involuntarily for treatment or stabilization.
"Those are a lot of interactions between clinicians and an individual that could go sideways, and I think that frames what we're up against," Barber said.
The bills McAuliffe signed in a ceremony at Chesterfield County's Community Services Board on Monday include one that requires all 40 of the state's community services boards to provide same-day access to people who walk in for mental health treatment. Patients typically had to wait weeks for their first appointment, and oftentimes they wouldn't show up.
Chesterfield was one of only a handful of community services boards that had developed same-day access before the bill was passed in this year's General Assembly session. McAuliffe lauded it Monday as a model for the rest of the state.
Another bill he signed requires the rapid transfer of inmates in local and regional jails who have been ordered by a judge to receive mental health treatment. The bill was drafted after an outcry over the death of Jamycheal Mitchell at Hampton Roads Regional Jail in August 2015.
Mitchell, who had been accused of stealing $5 worth of snacks from a convenience store, was supposed to be transferred to Eastern State Hospital near Williamsburg, but his paperwork was initially lost and then stuffed in a desk drawer by a hospital worker.
He died after a 101-day stay at the jail.
"I don't think he should have spent a minute there, and to be there over 100 days when the court said he needs to have psychiatric inpatient treatment," said Del. Patrick A. Hope, D-Arlington, who authored the bill. "And for him not to get it, we need to make sure that doesn't happen again. This bill will go a long way."