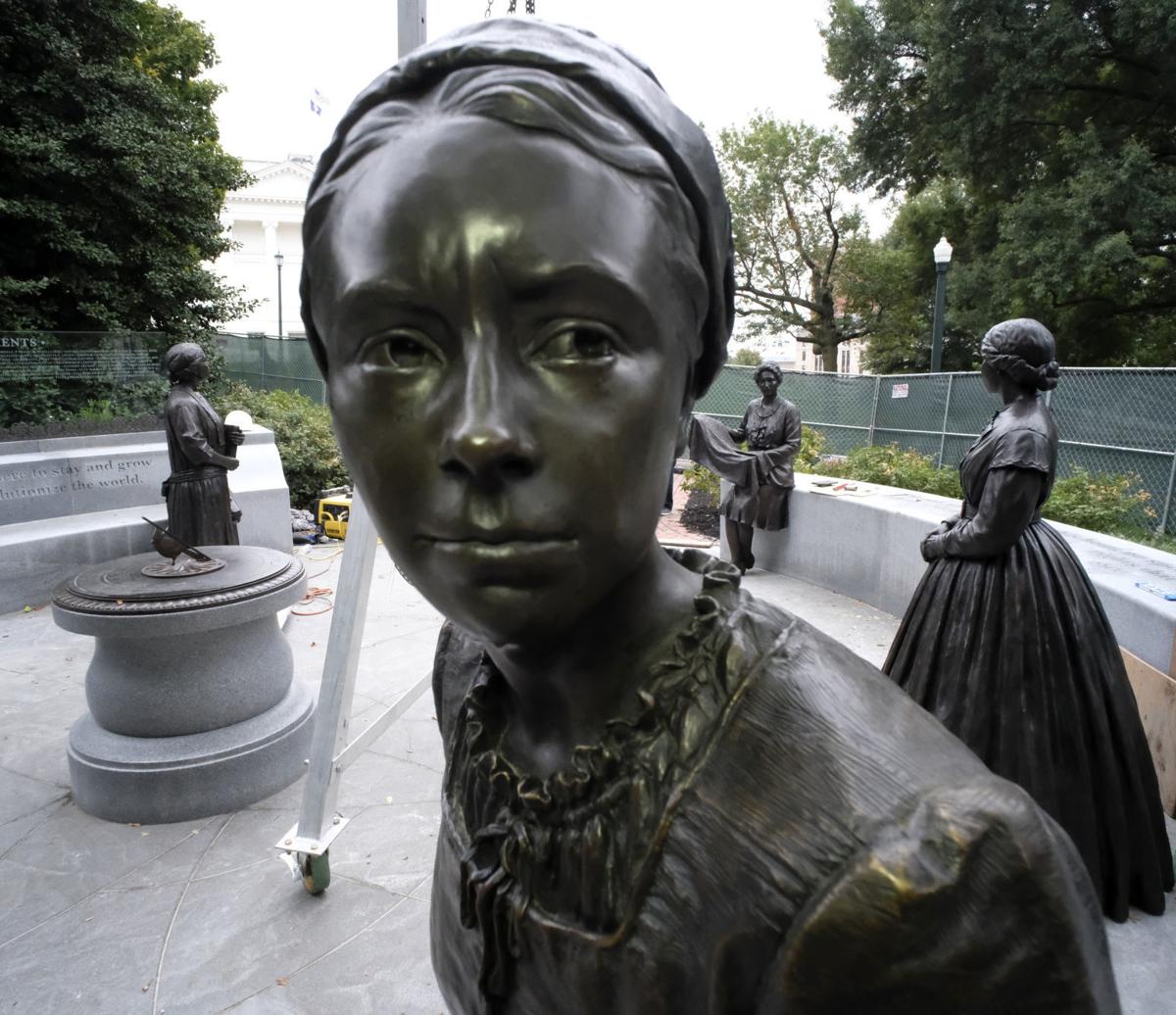 After almost 10 years in the works, the Virginia Women's Monument is going to be unveiled at Capitol Square on Monday.
Seven life-size bronze statues of Virginia women are being installed on Capitol Square, including Adèle Clark, an artist and suffragist who helped establish the Equal Suffrage League of Virginia, and Elizabeth Keckly, a seamstress who bought her freedom and became the dressmaker for Mary Todd Lincoln.
"Teaching the history of important contributions Virginia women have made throughout 400 years will transform the narrative here at the Virginia State Capitol," said Colleen Messick, executive director of the Virginia Capitol Foundation and a member of the Women's Monument Commission.
The goal of the monument is to highlight Virginia women who have made significant, but often unrecognized, contributions to Virginia.
"We've all heard about Pocahontas, but no one knows about Cockacoeske, a 17th-century female Pamunkey chieftain," Messick said.
Cockacoeske is one of the five other statues being installed at the Virginia Women's Monument. The others are Anne Burras Laydon, a Jamestown colonist; Mary Draper Ingles, a frontierswoman who escaped Indian captivity; Laura Copenhaver, an entrepreneur in the textile industry during the Great Depression; and Virginia Randolph, an African-American educator.
The seven statues will be installed at eye-level, so people can walk around them and interact with them. They are surrounded by a Wall of Honor inscribed with the names of 230 prominent Virginia women etched on glass, with room for more names to be added in the future.
The monument cost $3.7 million, which was raised through contributions from individuals, corporations and nonprofit foundations.
Each bronze statue required a financial investment of $200,000 and was sculpted by StudioEIS in Brooklyn, N.Y.
Ivan Schwartz, the director of StudioEIS, was on hand as the statues were being installed at the Capitol on Tuesday. He mentioned the lack of monuments to women across the United States and the importance of "filling the void."
"Today we are changing, the symbols in America are changing. Ten years ago this might not have happened. Women, African-Americans and Native Americans were excised and not included in our public spaces of America. But that's changing now, very rapidly," Schwartz said.
He said the greatest challenge was historical accuracy and creating an accurate likeness of the women, due to the lack of photographs.
Five more statues are planned for the monument. The remaining five statues to be added include: Martha Washington, first lady and wife of George Washington; Clementina Rind, Colonial businesswoman and printer; Sally L. Tompkins, Confederate hospital administrator; Maggie L. Walker, entrepreneur and civil rights leader; Sarah G. Jones, African-American physician.
They will be added as they are funded and completed. Approximately $125,000 is still needed to complete the monument. Organizers are expecting 1,000 to 2,000 people to attend Monday's unveiling.
"Like many states, Virginia has seldom recognized or elevated the significant contributions that women have made in every aspect of our great commonwealth's history and culture," former state Sen. Mary Margaret Whipple, vice chair of the Women's Monument Commission, said in a statement.
PHOTOS: Virginia Women's Monument
20191012_MET_MON_BB03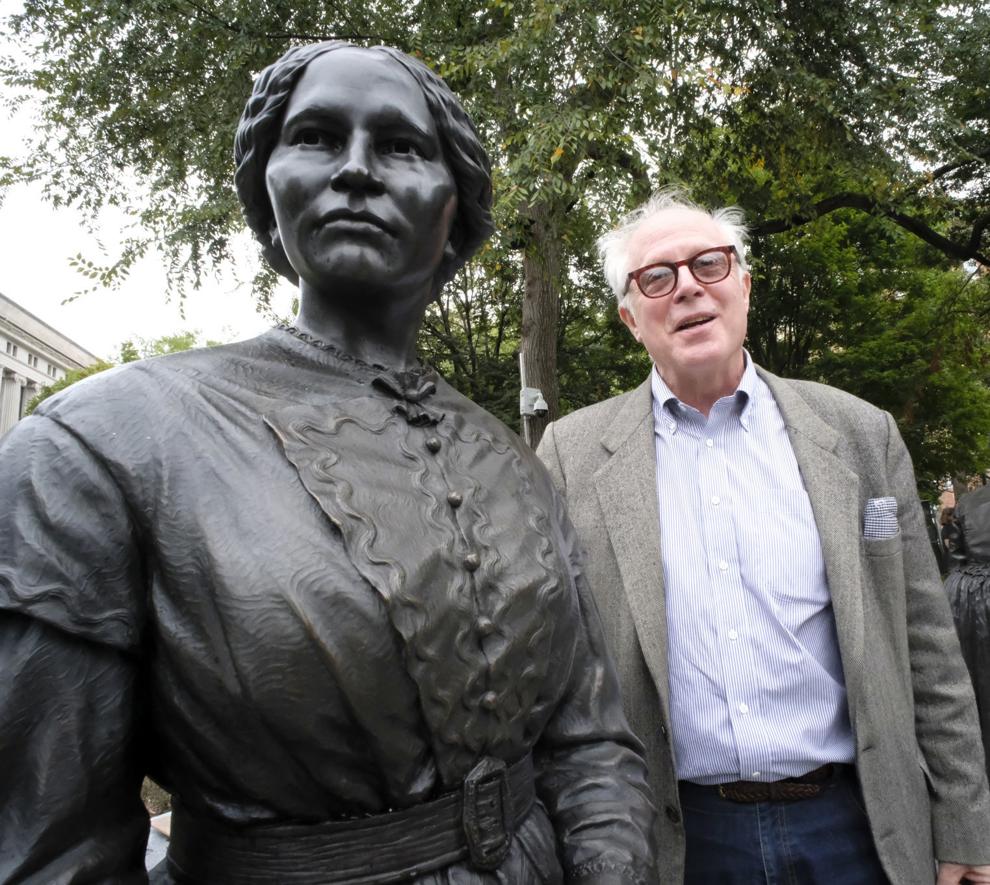 20191012_MET_MON_BB06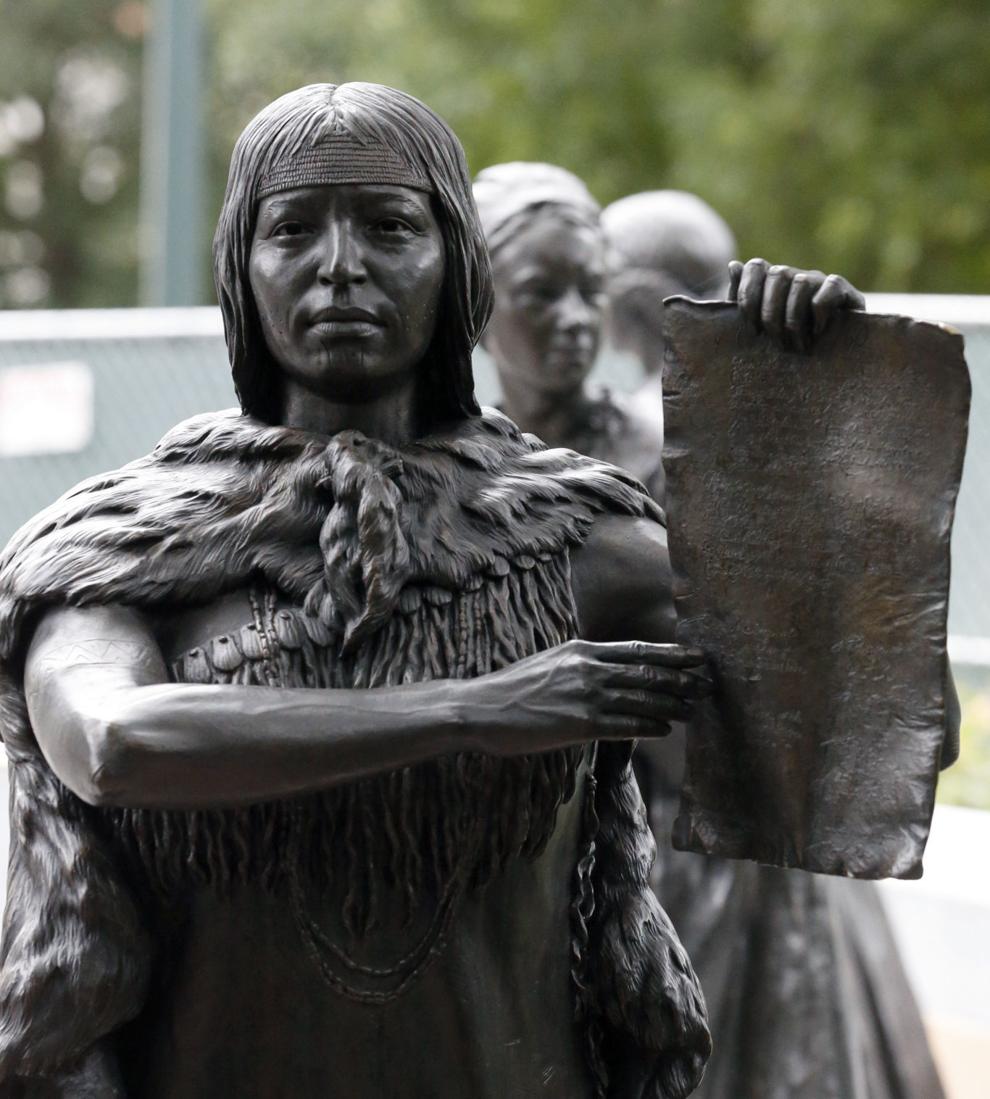 20191012_MET_MON_BB02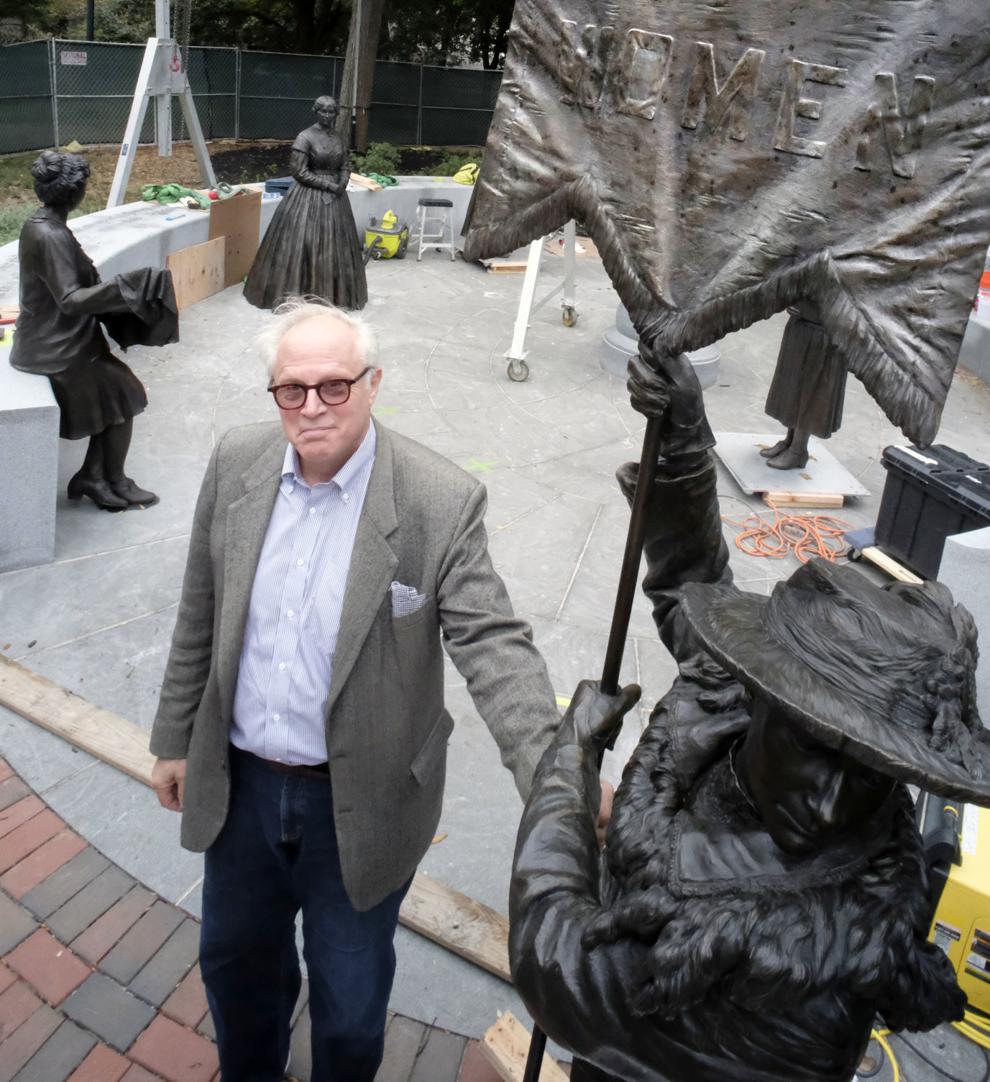 Anne Burras Laydon - 20191012_MET_MON_BB01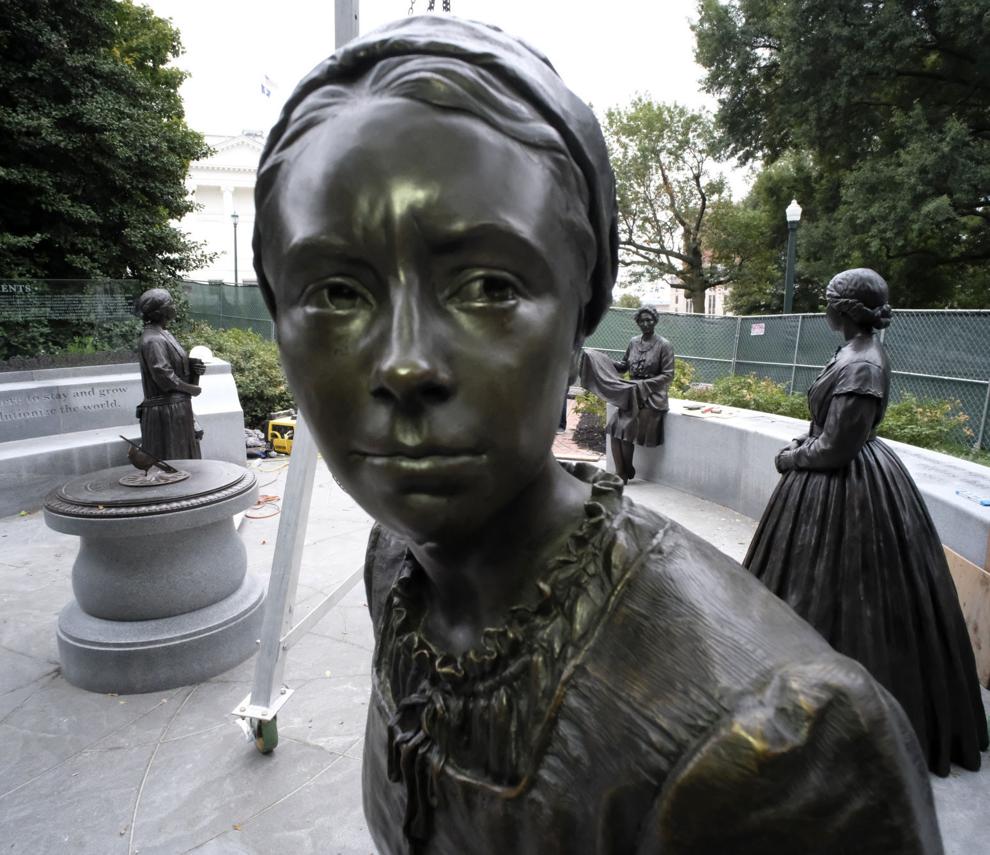 Mary Draper Ingles - 20191012_MET_MON_BB08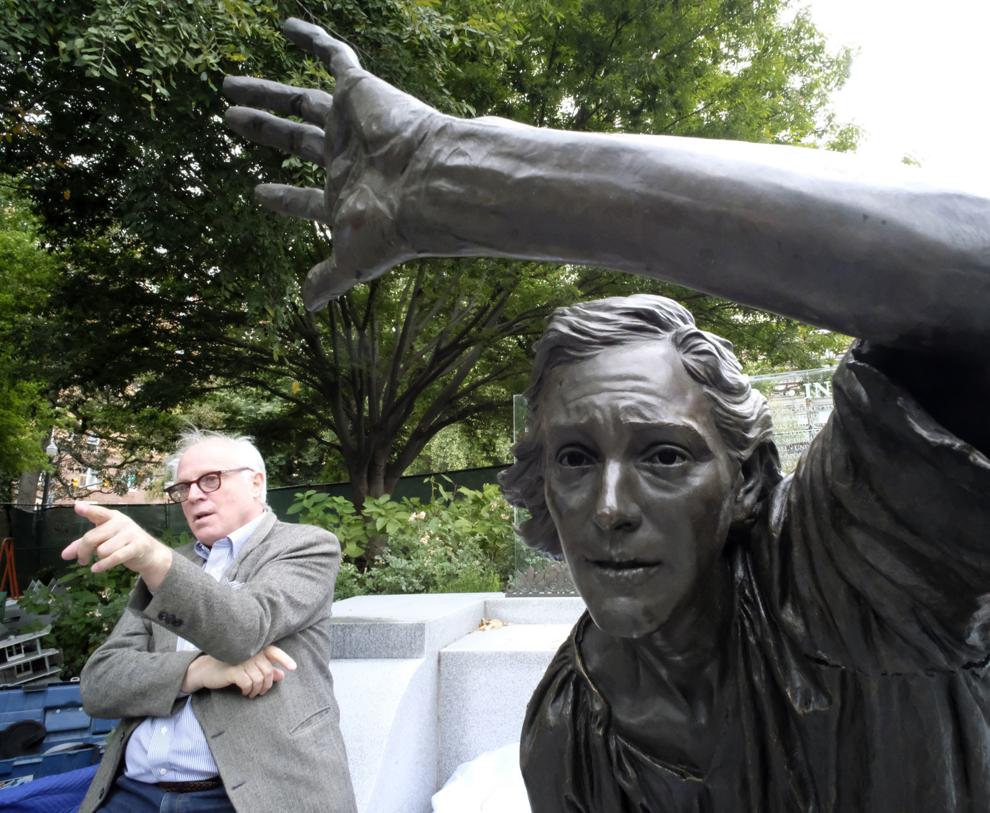 20191012_MET_MON_BB05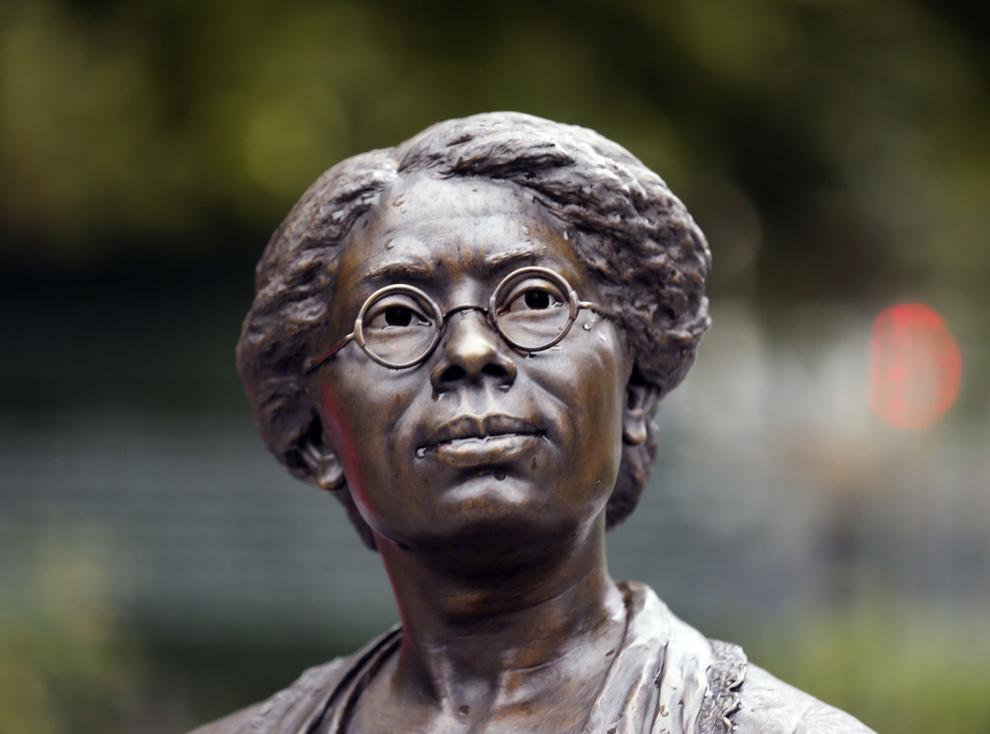 20191012_MET_MON_BB04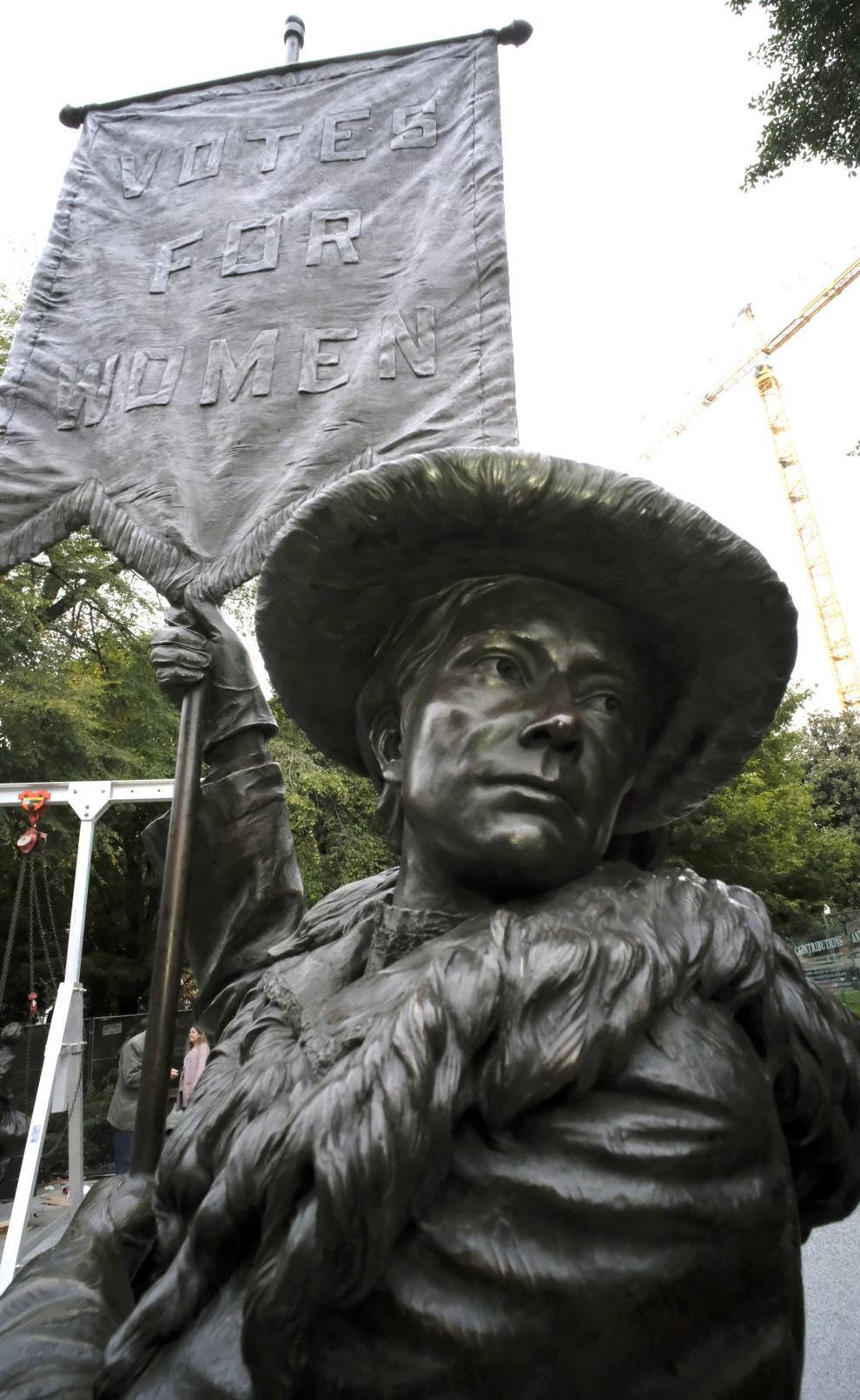 -- HIDE VERTICAL GALLERY ASSET TITLES --
Cockacoeske - 20191009_MET_WOMENS_WL ++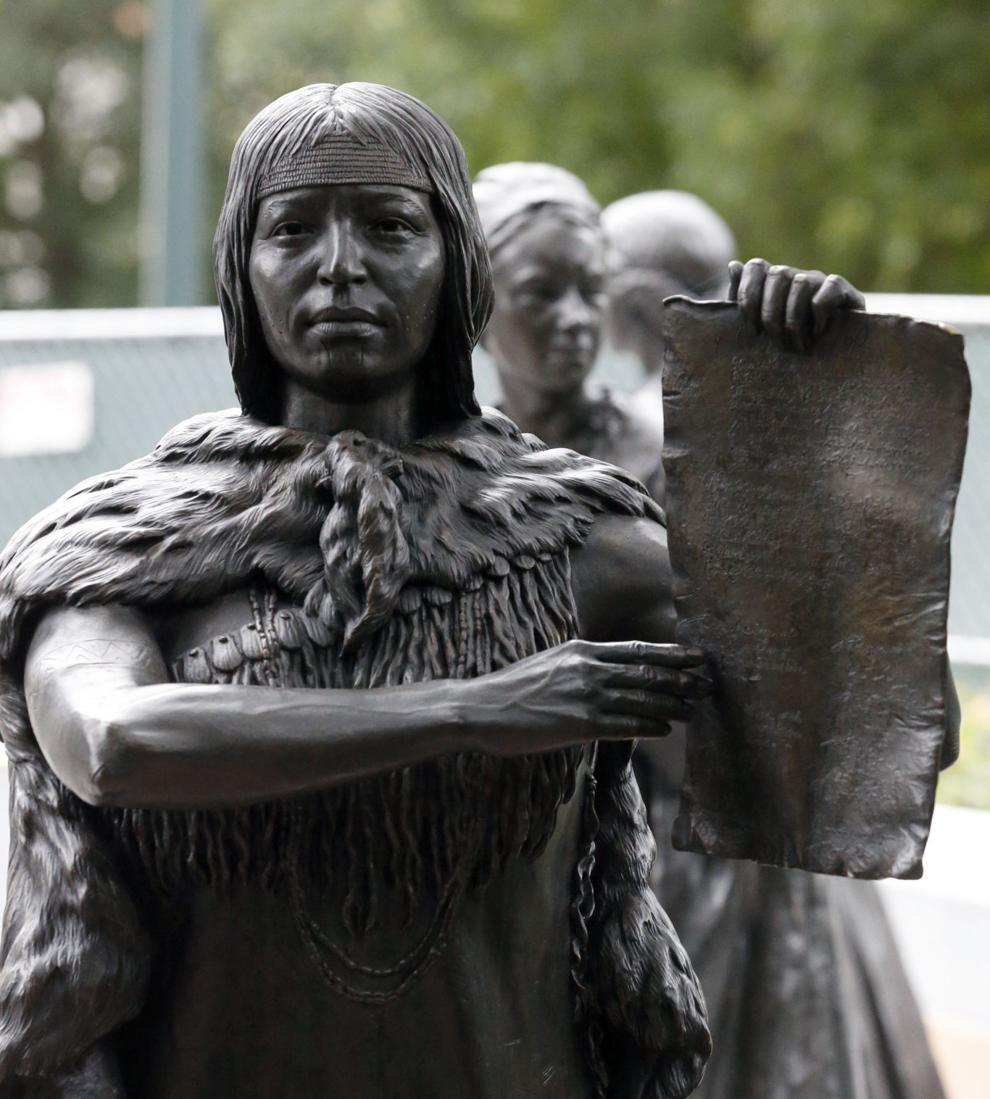 (804) 649-6151
Twitter: @collcurran