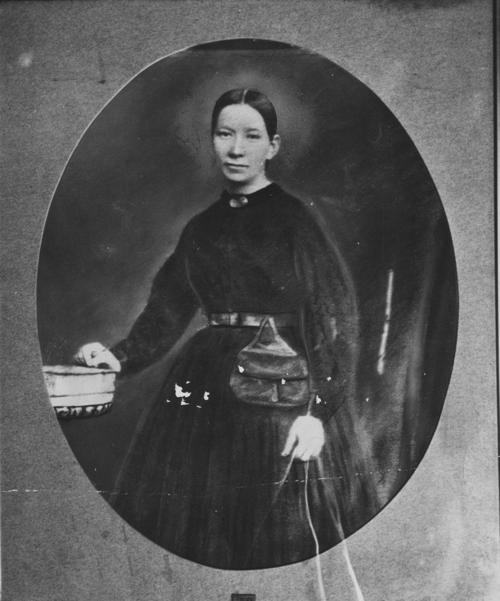 Hospital administrator / Mathews County: Born in Mathews County into a wealthy family, Sally Louisa Tompkins (Nov. 9, 1833 — July 25, 1916) moved to Richmond shortly before the beginning of the Civil War. On July 21, 1861, she and other women of St. James Episcopal Church opened a private hospital in the home of Judge John Robertson to care for wounded soldiers.
Tompkins and staff treated 1,333 patients, of whom only 73 died — the lowest mortality rate of any military hospital during the war.
On Sept. 9, 1861, Secretary of War L.P. Walker signed a letter appointing Tompkins a captain in the Confederate army.
After the Civil War, Tompkins continued her involvement with charitable works and nursing. She was buried with military honors in the Christ Episcopal Church graveyard in Mathews.