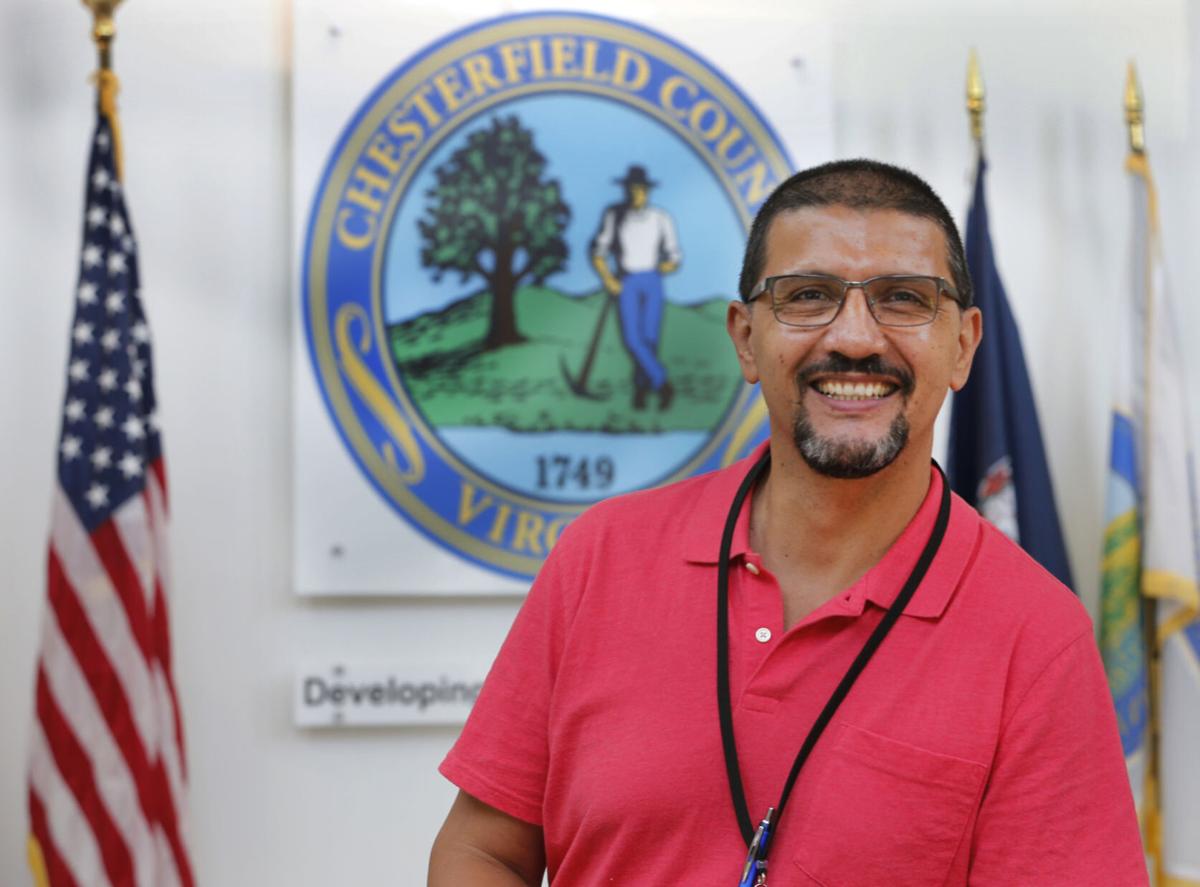 When Juan Santacoloma came to the United States, he was on the run from a Colombian guerrilla warfare group. He didn't know a single word of English, had barely any money and was undocumented.
Santacoloma wasn't looking to come to America for a better life. He was looking to stay alive.
A Marxist guerrilla group known as the Revolutionary Armed Forces of Colombia, or FARC, was out to kill Santacoloma. The group claimed that Santacoloma's family had told the Colombian army that FARC was on the move to Bogota, the capital city, but it wasn't true, Santacoloma said.
There was nothing he could do but leave his family in Colombia and escape to America. And after FARC called his home in Colombia several times, Santacoloma's wife and two daughters joined him in America.
In 2000, when he first arrived in the U.S., Santacoloma lived in White Plains, N.Y., with family and worked odd jobs in roofing, insulation and painting. In Colombia, Santacoloma never worked in construction; he worked in the mass communications field.
In May 2001, Santacoloma and his family applied for political asylum, receiving Social Security numbers, Medicaid and food stamps.
Santacoloma and his family ended up in Chesterfield County after he wanted "a nice, quiet, small place." Upon arrival, Santacoloma found himself interviewing for a job with the county government.
"Never, never in my life did I think I can be working for the government," he said.
However, nearly 19 years later, Santacoloma has climbed the ranks, starting off as the county's Hispanic liaison before becoming the multicultural liaison and ultimately taking on his current role as the community engagement coordinator for the Multicultural Services department.
"I am the connector. I am basically the communication channel between all the different immigrant communities and minorities with the county government," he said.
Santacoloma, 53, is able to gain immigrants' trust because "I am also Latino, an immigrant who came to America several years ago, so I know exactly what is going on, what they are living, what they are suffering, so I share with them my own experience to try and convince them that they are safe here."
Still, Santacoloma said, "it is really complicated" to help Latinos feel comfortable in Chesterfield because of several factors, including immigration status, the language barrier and cultural differences.
Latino residents frequently come to Santacoloma seeking advice about the school system, taxes, traffic tickets, marital troubles, financial assistance, child care, health care and, most recently, COVID-19.
Black and Latino residents make up nearly 63% of all confirmed COVID-19 cases within the Chesterfield Health District, which covers Chesterfield, Powhatan County and Colonial Heights. At 1,164 confirmed cases, Latinos have the largest percentage (39%) of all confirmed cases in the health district.
In Chesterfield, by far the largest locality in the district, Latinos make up 9.5% of the total population, according to July 2019 U.S. Census Bureau estimates.
Santacoloma attends all COVID-19 testing sites run by the county to assist residents and put them at ease about receiving a free test.
In his job, he works with the county police's Hispanic liaison, assisting with the Hispanic Community Police Department Academy.
Victor Chacon moved to America 20 years ago from Mexico, first living in San Diego before coming to Chesterfield three years ago. Chacon said he felt more comfortable and safe around police after attending the academy. Learning about the ins and outs of the department helped him to feel at ease should he ever need to go to the police.
My Chesterfield Academy, a program created by Santacoloma that is open to all minority county residents, is an orientation program to help residents navigate Chesterfield. In return, those residents go back to their communities and share what they have learned.
Chacon, for example, helped his mechanic apply to open his own small business, using resources from the academy.
Chesterfield resident Besty Briones is a graduate of both the My Chesterfield and the Hispanic Community Police Department academies.
"Everything was really nice, the information was so helpful, especially Juan [Santacoloma]. He's been helping us a lot because everything we have questions [about] he is there to help us, and if he doesn't have the answer, he will help you get the answer," said Briones, who is from Mexico.
Chacon also praised Santacoloma.
"Juan is so great," he said. "He is open to helping the community. I feel I've known him for 20 years."
Last year, Santacoloma established the First Responders and Multicultural Community Cup.
A soccer camp, teams had first responders from Chesterfield, Richmond, Henrico County and the Virginia State Police as well as Chesterfield residents of color. The camp was canceled this year due to COVID-19.
When interviewing for Chesterfield's Hispanic liaison position, still not proficient in speaking English, Santacoloma memorized phrases and short sentences for his interview. After answering a couple of questions in English, to Santacoloma's surprise, the man interviewing him, Don Kappel, began speaking Spanish.
Kappel, Chesterfield's former longtime director of public affairs, recalled immediately being impressed with Santacoloma, highlighting his intelligence.
"Juan has become a tremendous asset to the county and to the Hispanic community in particular," Kappel said.
Kappel, a U.S. Marine who retired from his county position in 2014, said ultimately creating the Multicultural Services department with his team is one of his greatest accomplishments to look back on because "it made a difference and I think it made a difference in a positive way."
However, over the years both Kappel and Santacoloma dealt firsthand with criticism about creating the department.
Santacoloma received complaints from both county employees and residents. Over the years, he has received several phone calls from residents questioning why their taxpayer money is funding his job.
County employees have said to him, "What are you doing here? How is it possible the county is paying you? They need to spend your salary on different things," Santacoloma said.
Kappel remembers hearing people ask, "Why are we doing this?"
Kappel told those with dissenting views to put themselves in someone else's shoes — someone who doesn't speak English or know how to navigate a governmental system.
Santacoloma's oldest daughter, Maria, experienced racism while attending Cosby High School in Midlothian. A group of male students called Maria "Mexican Pocahontas."
"The same day she came home crying and said that 'I don't cry because they call me Pocahontas. Because I know who Pocahontas was. I cry because they are calling me Mexican. I'm not Mexican. I'm Colombian, and I am proud to be Colombian,'" Santacoloma recalled.
Part of his job is to educate about Latino culture, including getting rid of the notion that all Latinos are Mexican, something Santacoloma says he sees a lot.
"Latinos, we are talking about more than 25 different countries," he said. "Maybe with one thing in common: We all speak Spanish. We have different customs, celebrations, etc."