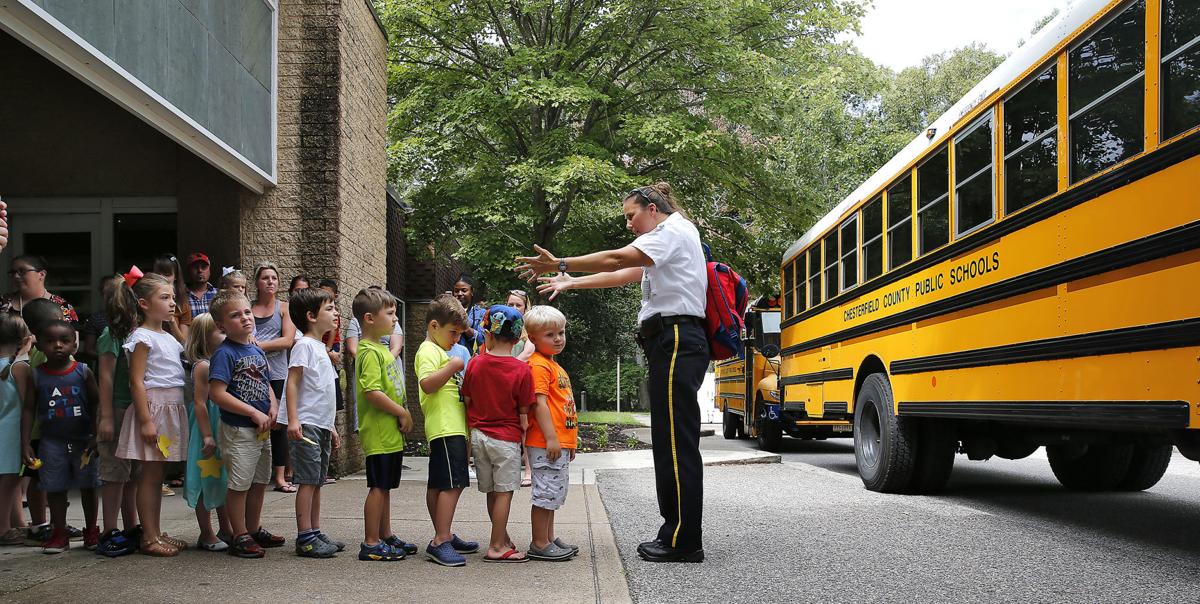 A month into the school year, transportation problems in Chesterfield County schools are still rampant.
"To know it's still not resolved is disheartening," said School Board member Javaid Siddiqi, who represents the Midlothian District.
The board's heated discussion over issues that go back to the start of the school year caused its afternoon work session to extend to nearly three hours as board members continued to press for answers on how the delays would be fixed.
"We can't keep letting 22 percent of people be late," said School Board member Carrie Coyner.
Not only are buses late — the length of time they're late is worse than last year for the majority of schools.
The late arrivals — any bus that comes after 10 minutes before the first bell — are seven minutes longer on average at Chesterfield middle schools this year compared to last and 42 seconds longer at elementary schools.
Siddiqi made comments specifically directed at Binford Sloan, Chesterfield's transportation director, who vowed to improve the district's system.
"We can't come back a month from now and have the same problem," said Siddiqi, who added later: "You have to clean up your shop."
Sloan said: "It's not acceptable. We have to be better."
School officials have attributed the delays and mishaps to several factors, including the time it takes to load and unload buses and a lack of traffic control.
The district is also dealing with a shortage of drivers.
Chesterfield has about 500 everyday bus drivers and still has 44 vacancies, down from 55 last month. The shortage becomes even more apparent, however, because an average of 34 drivers miss work each day.
The lack of drivers also continues to pose problems with more buses breaking down and routes still not covered.
The average number of bus breakdowns per day has increased 25 percent since last year, up to 27 buses experiencing mechanical problems each day.
Sixteen routes are still not covered by drivers, officials said Tuesday, down from 27 last month.
"We are seeing some improvement in our ability to cover our routes," said Chief of Operations Nita Mensia-Joseph.
While Chesterfield's transportation woes — as the area's largest school system — have gotten the most attention in the region, the district isn't alone.
Richmond Public Schools is employing 39 double and triple runs — buses having to loop back to schools — at 11 schools in the city school district. The average RPS student spends 21 minutes on a bus each way to and from school, but 2 in 5 of the district's 369 routes take longer.
Like Chesterfield and other districts across the state, Richmond is facing a driver shortage.
As of last week, RPS has 37 bus driver vacancies, leaving the 114 drivers it does have — being paid about $14 an hour, far below what they can be paid by a national trucking company — to take on additional routes in the form of double and triple runs.
Chesterfield's $14.41 hourly salary is in the middle of its regional peers, but below what national transportation organizations pay.
School officials proposed hiring about 10 more central-office transportation employees to address the issues, as well as hiring 10 more drivers. Board members said they didn't yet have the necessary budget information to make those hires.
In the wake of the transportation issues, the school system has adjusted some middle school bus stop times by 10 minutes in an effort to reduce late morning arrivals and to improve afternoon departures, among other things.
The district also said it would look at pay increases for bus drivers. Chesterfield is holding a job fair next week as it continues to look for drivers.
(804) 649-6012
Twitter: @jmattingly306