CLAIM: The campaign for President-elect Joe Biden paid Joseph "Skinny Joey" Merlino, a mob boss in Philadelphia, to fill out 300,000 blank ballots.
THE FACTS: A video with over 180,000 views on Facebook claims in its caption, "Reports are coming in that the MOB in PA was HIRED by the Biden team to crate fake ballots by the thousands!" The claim originated with a Nov. 14 article published by the Buffalo Chronicle, which has a history of publishing false stories, according to an analysis by NewsGuard, a company that rates the trustworthiness of news sites.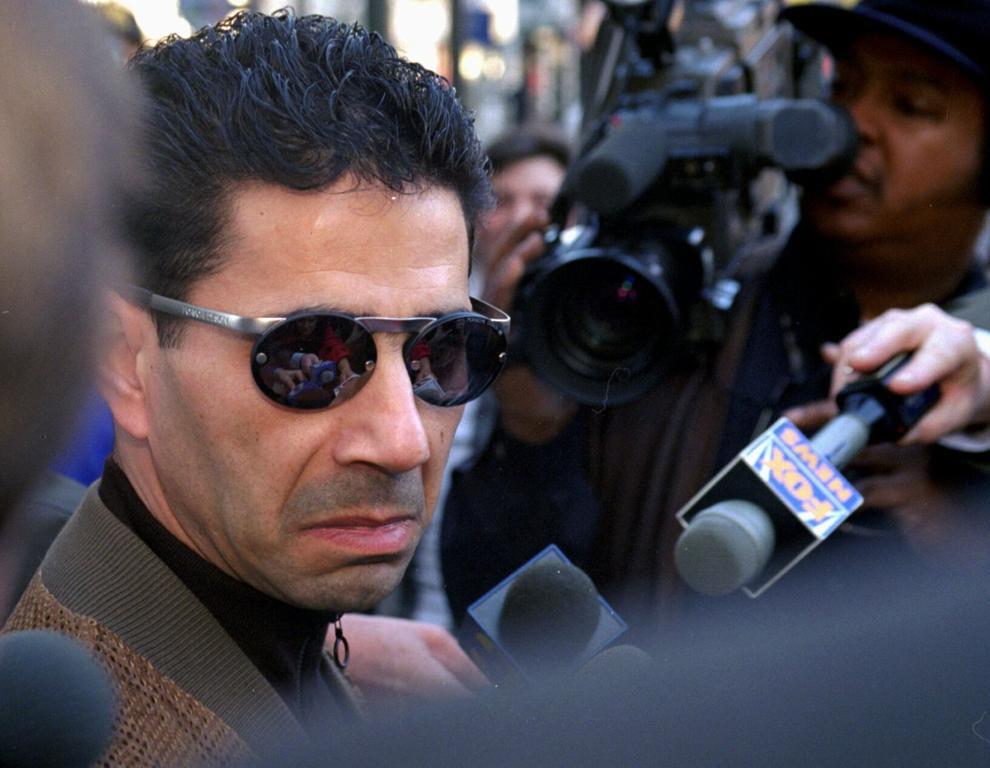 The Buffalo Chronicle story relies on anonymous sources to claim Merlino and his associates filled out the ballots with Sharpie markers and were paid $3 million in cash by political operatives. It suggests, without providing evidence, that "Democratic Party operatives working inside Philadelphia's election office" gave Merlino "crates of raw ballots" which he took to two houses in South Philadelphia so they could be filled out for Biden, then transported them to a backroom at the Philadelphia Convention Center.
John Meringolo, Merlino's attorney, called the claims "fiction." The New York lawyer told The Associated Press "we categorically deny everything," and added that the account can be debunked by the fact that his client is not allowed to leave Florida where he is under supervised release after leaving federal prison. Merlino pleaded guilty to a gambling charge in 2018 after a jury deadlocked in a criminal case that accused him of racketeering and fraud charges.
Jane Roh, a spokesperson for the Philadelphia District Attorney's office wrote in an email to the AP, "Nothing fitting the description of what is being alleged here has been reported to the District Attorney's Office Election Task Force for criminal investigation." Roh noted that the Buffalo Chronicle "has an established history of publishing disinformation" and the article in question "appears to be false." The news site did not respond to a request for comment.
Election experts told the AP a voter fraud scheme like the one alleged in the article would be impossible to pull off. Matthew Weil, director of the Elections Project at the Bipartisan Policy Center, said that if this claim had actually happened, there would be 300,000 more ballots cast and counted than voters who checked in to vote or cast an absentee ballot. "That's obviously false and would be easy to catch during the canvass," Weil said. Voters who show up to vote in-person in Philadelphia use a ballot marking device to mark their paper ballots, and Weil pointed out, "300,000 ballots made in two private homes and then infiltrated into the system would not look like these." If the alleged fraud scheme involved fabricating mailed ballots, Weil said the scheme would also require "the outer envelope, internal privacy sleeve, and a voter's signature." Even if it were possible to somehow fabricate ballots — which experts say it is not — University of Pennsylvania political scientist Marc Meredith told the AP, "there are a lot of safeguards" that would prevent such a fraud scheme from going unnoticed by him and others who analyze election data. "A scheme like you describe would have to leave a paper trail that is clearly not present in the data," Meredith said.