Today is Monday, Nov. 16, 2020. Let's get caught up.
These non-virus headlines are in the news this morning: Trump's campaign dropped a central part of its lawsuit in Pennsylvania as the president sends mixed messages on defeat; SpaceX sends second crew into space; and emotional Dustin Johnson wins his first green jacket.
Read on for these stories, other top headlines, celebrity birthdays and more.
---
Top stories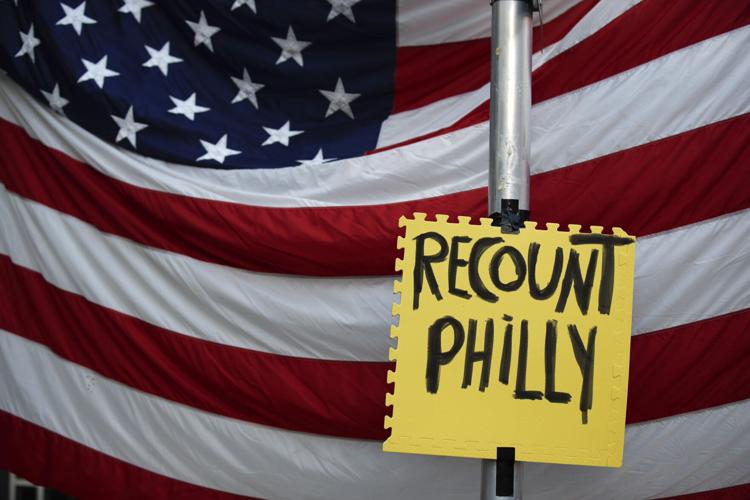 Trump campaign retreats from key claim in Pennsylvania suit
President Donald Trump's campaign is withdrawing a central part of its lawsuit seeking to stop the certification of the election results in Pennsylvania, where Democrat Joe Biden beat Trump to capture the state and help win the White House.
Ahead of a Tuesday hearing in the case, Trump's campaign dropped the allegation that hundreds of thousands of mail-in and absentee ballots — 682,479, to be precise — were illegally processed without its representatives watching.
The campaign's slimmed-down lawsuit, filed in federal court on Sunday, maintains the aim of blocking Pennsylvania from certifying a victory for Biden in the state, and it maintains its claim that Democratic voters were treated more favorably than Republican voters. Read more:
SpaceX launches 2nd crew, regular station crew flights begin
CAPE CANAVERAL, Fla. (AP) — SpaceX launched four astronauts to the International Space Station on Sunday on the first full-fledged taxi flight for NASA by a private company.
The Falcon rocket thundered into the night from Kennedy Space Center with three Americans and one Japanese, the second crew to be launched by SpaceX. The Dragon capsule on top — named Resilience by its crew in light of this year's many challenges, most notably COVID-19 — reached orbit nine minutes later. It is due to reach the space station late Monday and remain there until spring. Read more: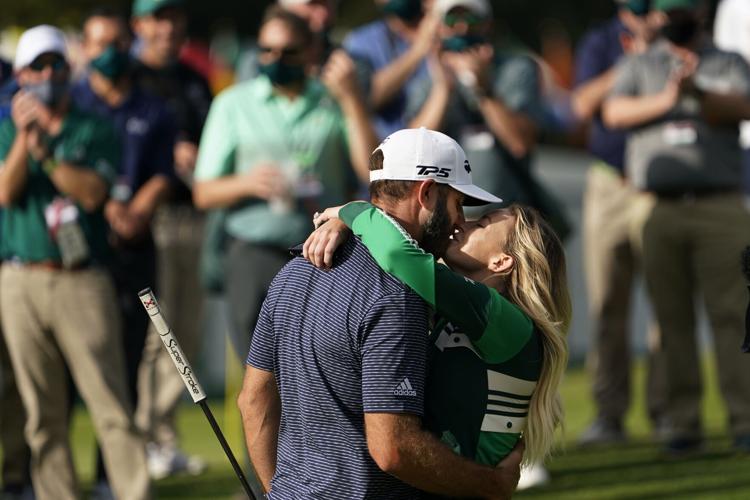 Dustin Johnson buries some major memories, wins the Masters
AUGUSTA, Ga. (AP) — In this one-of-a-kind Masters that had no fans and no roars, Dustin Johnson made sure it had no drama. And when he polished off his five-shot victory Sunday with lowest score in tournament history, he had no words. Only tears. Read more:
Joe Biden's scientific advisers will meet with vaccine makers in coming days as the presidential transition remains stalled because of President Donald Trump's refusal to acknowledge that he lost the election.
Demonstrations over President Donald Trump's loss at the polls have resulted in charges against nearly two dozen people in Washington, including a person accused of setting off a commercial firework and four people accused in an assault that left the victim unconscious on the street.
French President Emmanuel Macron faced the potentially uncomfortable position Monday of meeting U.S. President Donald Trump's top diplomat, having already congratulated President-elect Joe Biden for his election victory.
A fast-strengthening Hurricane Iota is sweeping over the western Caribbean and has become a very dangerous Category 4 storm early Monday as it heads for the same part of Central America battered by a similarly powerful Hurricane Eta just over a week ago.
Hall of Fame manager Tom Lasorda has been hospitalized in Southern California. The Los Angeles Dodgers said Sunday that their 93-year-old former manager was in intensive care and resting comfortably at a hospital in Orange County. Lasorda lives in Fullerton.
Click on the links below for full versions of these stories and scroll further for trending stories, a look at today in history and celebrity birthdays.
Image of the day
On this date
Democrats embraced Nancy Pelosi as the first female House speaker in history, and more events that happened on this day in history.
Here's a look back at sports happenings on this date in history, Nov. 16.
Happy birthday to ...