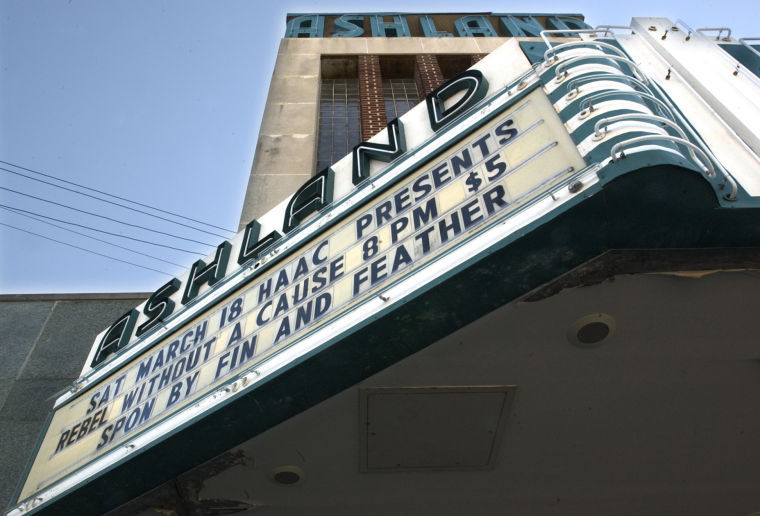 The Ashland Theater has been donated to the town of Ashland — a move that could bring new life to the single-screen movie theater that's been shut down since the 1990s.
Town officials announced the donation Friday, expressing optimism that it's a major step toward revitalizing Ashland.
"The town looks forward to working with both public and private partners in breathing life back into this architecturally and culturally significant property," Ashland Town Manager Charles W. Hartgrove said in a statement.
Owners Jean and A.D. Whittaker donated the theater, in the heart of downtown Ashland along England Street near the railroad tracks.
Alexis Thompson has been vying for a solution to revitalize the building since becoming Ashland's economic development coordinator more than two years ago.
Thompson wrote in a joint statement with Hartgrove that while the details for restoring the building haven't been worked out, "this building will be restored to a thriving entertainment venue."
The town hopes to receive grants and private investments to restore the building, which needs major renovations.
"Since this theater is in Ashland's Arts and Cultural District, we hope it will become a catalyst for community engagement through the arts," Thompson said.
Town leaders did not specify Friday whether the theater would still be used to show movies.
The building was built in 1940, and in its early history, was a hotspot for locals and Randolph-Macon College students.
Ragan Phillips, who was among a group that had tried to put the theater back in use in recent years, said the 333-seat theater struggled to compete with large, modern theaters in the region.
In 2006 and 2007, classic movies were played there, Phillips said, but building damage (including a roof leak) contributed to even those showings being halted.