Former Gov. Gerald Baliles, a bookish Democrat credited with historic investments in transportation and economic development and who was elected in 1985 on a ticket that included the first African American and woman to win statewide office in Virginia, died Tuesday of cancer. He was 79.
Mr. Baliles, a bespectacled native of the rural Southside who would become an emblem of urban-suburban dominance of state politics, had publicly disclosed in September what few of his relatives and close friends knew: that since 2016 he had been treated for cancer and that there was nothing more his doctors could do.
Mr. Baliles, according to friends and former aides, died at his home outside Charlottesville, surrounded by his family. Funeral arrangements have not been announced.
Gov. Ralph Northam, himself a product of the countryside, said in a written statement: "As the 65th governor of Virginia, he understood and valued the role government can play in improving citizens' lives. He transformed Virginia's transportation infrastructure, signed Virginia into the Chesapeake Bay agreement under which we still operate today, and focused on expanding access to higher education, among many other accomplishments.
"Governor Baliles fought for rural Virginians, promoted civil discourse, and was the epitome of a true public servant."
Born in Patrick County, in the foothills of Appalachia, Gerald Lee Baliles was the son of a truck driver who died when Mr. Baliles and his two brothers were youngsters. Because the elder Baliles and his wife were estranged, the boys were largely raised by their grandparents on a farm outside Stuart, the county seat.
With a voracious appetite for history and ideas, Mr. Baliles — as a lawyer, politician and administrator — was a stickler for preparation. He would show up at public appearances carrying in his longshoreman-sized hands briefing books often as thick as the Manhattan Yellow Pages. His edits and marginalia in the bowels of lengthy memos from bureaucrats could terrify their authors.
Such discipline manifested itself as well when Mr. Baliles, a clever quipster with a disarming deadpan and a remarkable memory for names, was off-duty.
His calendar included an annual post-election luncheon — its origins reached to the early 1960s — at which he and other seasoned political observers would assess that year's results and offer predictions for the year ahead. On Christmas Eve, Mr. Baliles dutifully went shopping with a longtime associate from legal circles — after downing a bloody mary or two.
Mr. Baliles' administration, from 1986 until 1990, was distinguished by once-in-a-generation financing of roads and transit, supported by higher taxes that, as a candidate under pressure from his Republican rival, Mr. Baliles had publicly declared he would not seek.
The broken promise, however, barely registered with Virginians, who welcomed improvements intended to free them from traffic congestion that has become a symbol of the state's accelerating suburbanization, which would also hasten a Democratic resurgence a decade after Mr. Baliles left the governorship.
In the late 1960s, Mr. Baliles came to Richmond as a lawyer in the attorney general's office, serving under Robert Y. Button, a wheel horse of the segregationist Democratic machine of the late U.S. Sen. Harry F. Byrd Sr. For Mr. Baliles, it was a posting that fed his appreciation for the economic and demographic change that was beginning to remake Virginia.
In 1975, Mr. Baliles was elected to the House of Delegates, representing the Richmond area in an at-large seat for which he defeated a colorful gadfly, Howard Carwile, whose pointed attacks on Mr. Baliles included what then was regarded as an uncivil, if not indefensible, criticism of Mr. Baliles' two children.
During his six years in the General Assembly, Mr. Baliles won legislation that would spotlight his lifelong fascination with the efficient movement of people and products: the right-on-red law, signed by Gov. Mills E. Godwin Jr., that would help clear traffic at busy intersections.
In 1981, as the nominee for attorney general, Mr. Baliles defeated Republican Wyatt B. Durrette Jr. — the two would face off again for governor four years later — and completed for Democrats their first statewide sweep since the mid-1960s. It would be the first of three for Democrats through the 1980s.
On election night in 1981, accepting victory after his running mates for governor and lieutenant governor, Charles S. Robb and Richard J. Davis Jr., respectively, Mr. Baliles reached into his pocket, pulled out his house keys and told jubilant Democrats at the Hotel John Marshall: "We won back the keys!"
In 1985, running for governor after defeating Davis in a bruising nomination fight, Mr. Baliles led a ticket that included Sen. L. Douglas Wilder of Richmond for lieutenant governor and Del. Mary Sue Terry of Patrick County for attorney general. To skeptics, the ticket — featuring an African American man and a woman — was too clever for a Virginia still clinging to some of its Old South ways.
But the ticket harnessed the energy of the New South, appealing to a broad cross section of voters: suburbanites, minorities, trade unionists and younger members of the politically muscular corporate class. Mr. Baliles carried all congressional districts — there were 10 at the time — and was the last gubernatorial candidate to do so.
As governor, Mr. Baliles singled out for each year of his term a theme for which he would mobilize political and public support. The first — and best known — was transportation, a service in which the state, despite a vast road department in place since the 1920s, had made irregular investments largely through the fuel tax.
Mr. Baliles, backed by a Democratic-dominated General Assembly, secured funding for highways, airports, harbors and rail that would be largely unmatched until 2013, when a Republican governor, Bob McDonnell, would do as Mr. Baliles had: go back on a promise not to increase taxes to provide needed money for a stressed transportation network.
Transportation complemented another of Mr. Baliles' priorities: economic development. With Virginia's economy shifting from a reliance on manufacturing to knowledge-based service industries, Mr. Baliles said the transformation logically linked the state not just to other corners of the nation but to spots around the globe.
He would visit more than 20 foreign nations as governor and establish formal trade ties with several, most notably Israel — a move that was not without controversy, promoting friction within a Democratic Party that had long been home to Jewish voters but was then making room for Arab Americans wary of support for Israel.
An economic downturn near the end of Mr. Baliles' term threatened the election of Wilder as his successor and as the nation's first elected African American governor. A bitter strike by union miners in the distant Southwest Virginia coal fields also marred the close of Mr. Baliles' tenure, contributing to the region's diminishing enthusiasm for Democrats.
Also during Mr. Baliles' term, Virginia adopted, with the consent of the gun lobby, instant background checks on most firearms purchases. Support for gun rights was at the time an article of faith among politicians in both parties, and the main conduit to the now Republican-leaning National Rifle Association for endorsements and support was a Democratic legislator from the Roanoke area.
Mr. Baliles, an avid fisherman, ushered through the legislature a measure to protect the Chesapeake Bay that — consistent with his centrist instincts — struck a balance between the demands of environmentalists and business. He created a standalone secretariat responsible for environmental policy.
Mr. Baliles appointed the first woman to the Virginia Supreme Court, Elizabeth B. Lacy, who had worked for him in the attorney general's office and had been named by Robb to the State Corporation Commission. She was the first woman to serve on the agency that polices business.
Mr. Baliles also took a forceful stand against taxpayer-supported colleges and universities subordinating academics to athletics. A scandal at Virginia Tech, in Blacksburg, would lead to a shake-up in the sports program and a dramatic speech by Baliles — delivered at Tech on graduation day — in which he said Virginians would not tolerate a back seat for scholarship.
Education was Mr. Baliles' pathway out of hardscrabble Patrick County.
With financial assistance from a local businessman, Mr. Baliles was sent to Fishburne Military Academy in Waynesboro and, on his graduation, gave up a cadet's uniform for the preppier confines of Wesleyan University in Middleton, Conn. Mr. Baliles graduated from the University of Virginia Law School in 1967.
After leaving the governorship, Mr. Baliles became a partner in the white-shoe Richmond law firm Hunton and Williams, now Hunton Andrews Kurth. He largely focused on transportation issues, heading a study on the airline industry for President Bill Clinton, who had considered Mr. Baliles for attorney general.
Mr. Baliles also led an army of Hunton and Williams lawyers who represented the estate of Pamela Harriman, the socialite, widow of railroad heir and diplomat Averell Harriman and American ambassador to France, in a dispute over who would inherit her millions. Mr. Baliles also was the executor of Mrs. Harriman's estate.
In a third career — after politics and law — Mr. Baliles became the director of the Miller Center of Public Affairs, a think tank at the University of Virginia that specializes in the American presidency and is based at the stately brick-and-slate house in which lived the state's pre-Byrd political boss, U.S. Sen. Thomas S. Martin.
Ever mindful of his rural origins, Mr. Baliles headed an examination of the countryside's ills — a graying population, shrinking job opportunities, limited health care and challenged schools — and concluded that one of its supposed benefactors, a multimillion-dollar fund set up by the state with tobacco-settlement dollars, had failed to make sound investments.
Mr. Baliles recommended the remaining money be plowed into scholarships and job-training programs that he described as a "Marshall Plan" for rural Virginia.
Mr. Baliles, born July 8, 1940, is survived by his wife, the former Robin Deal, and two children from his first marriage to the former Jeannie Patterson, which ended in divorce: Jon Baliles, who served on Richmond City Council and briefly ran for mayor, and Laura Osberger, both of Richmond.
Mr. Baliles, predeceased by his two brothers, Larry and Stuart, had two step-daughters, Katherine Stone Walsh of Charlottesville and Danielle Deal Hudack of Ashland, and four granddaughters.
PHOTOS: Former Virginia Gov. Gerald Baliles through the years
Woolwine Elementary School
2014 Gerald Baliles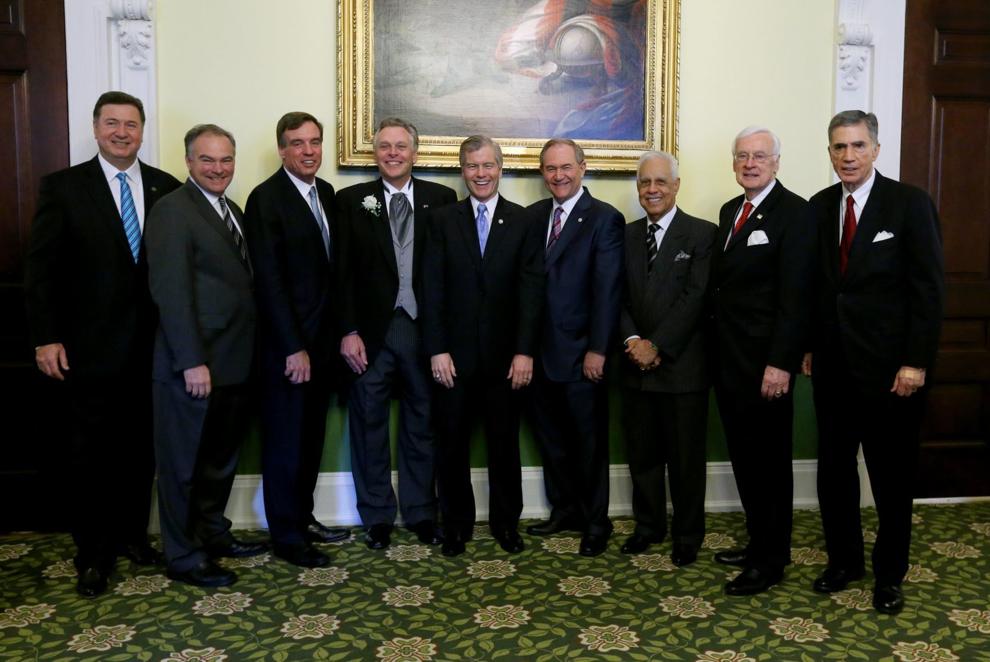 1995 Gerald Baliles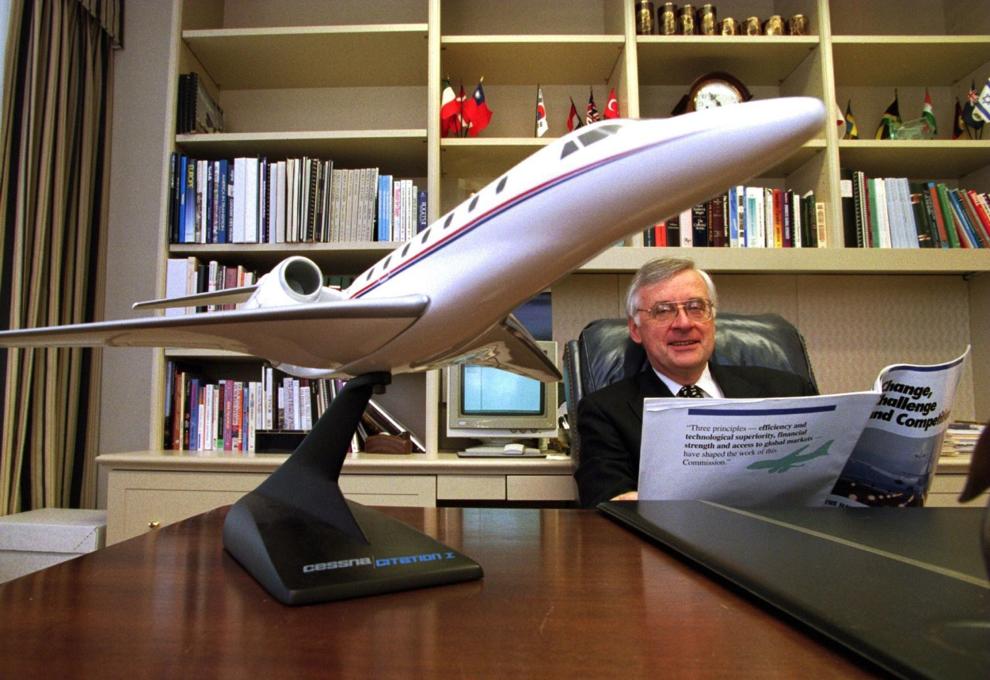 -- HIDE VERTICAL GALLERY ASSET TITLES --
1976 Gerald Baliles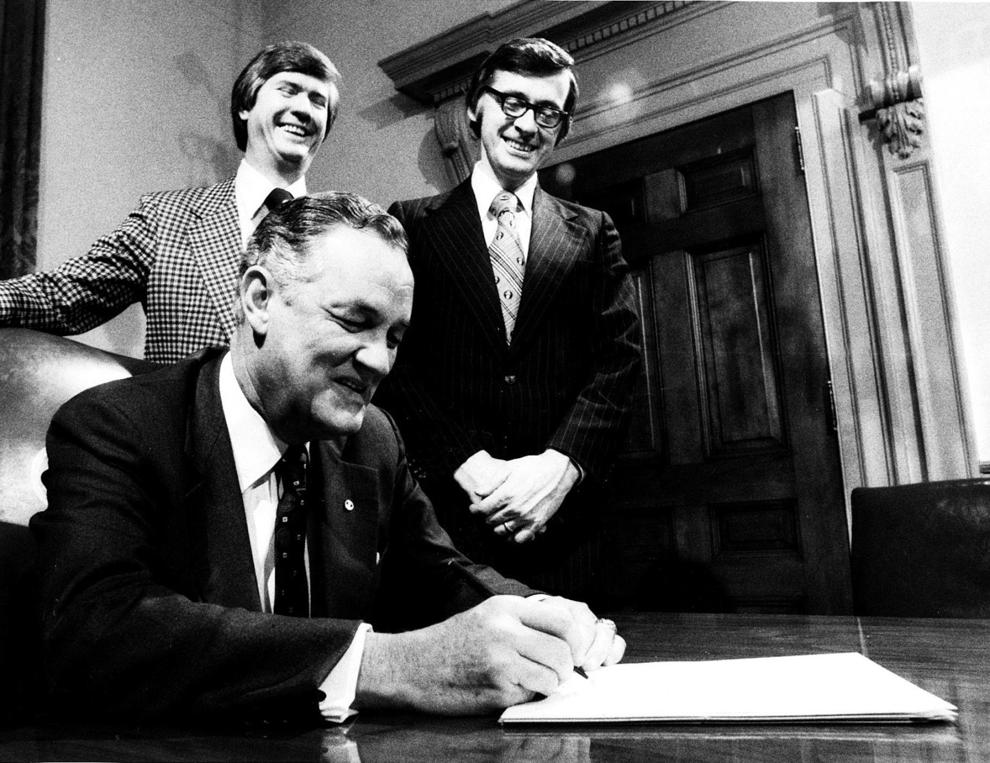 1986 Gerald Baliles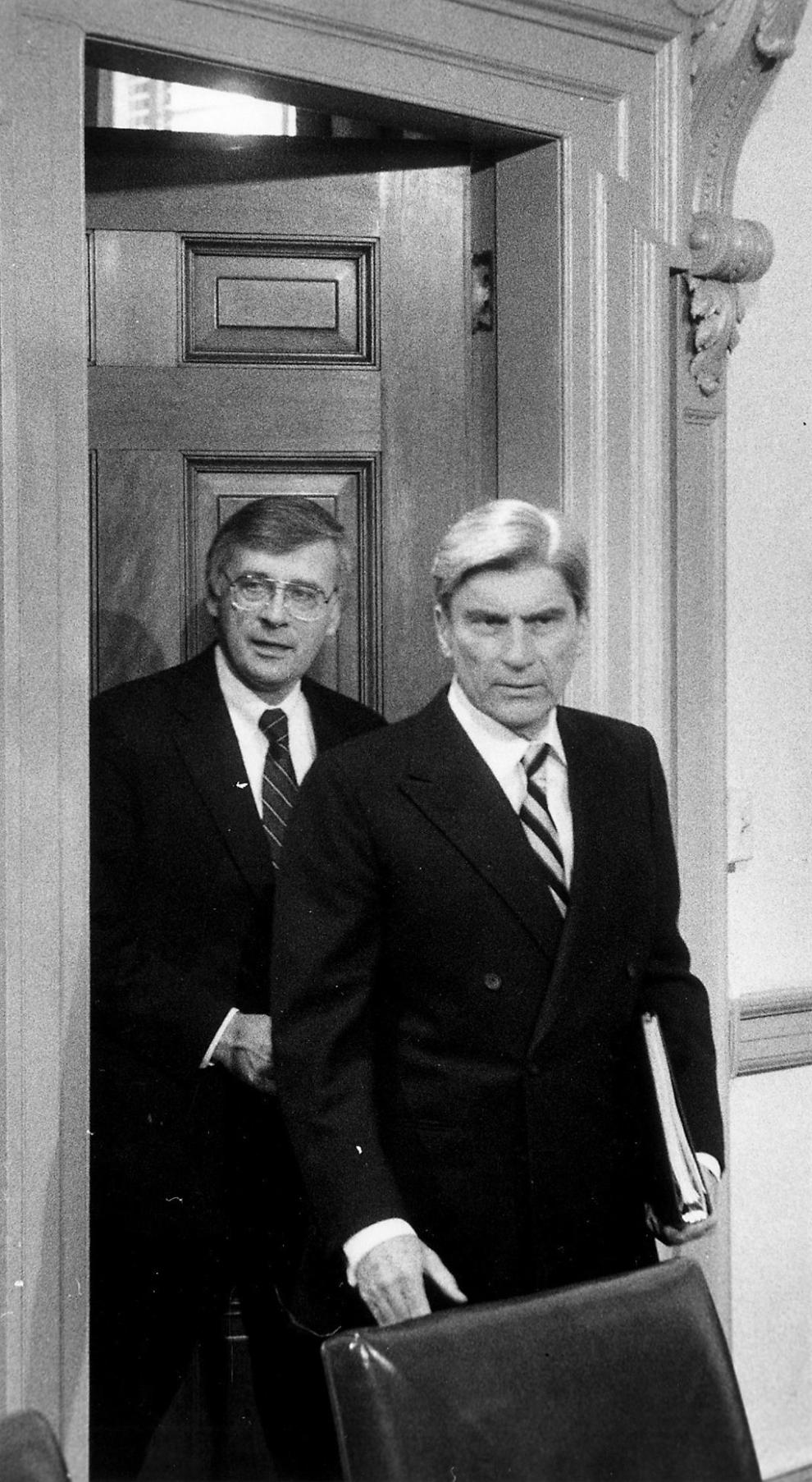 1986 Gerald Baliles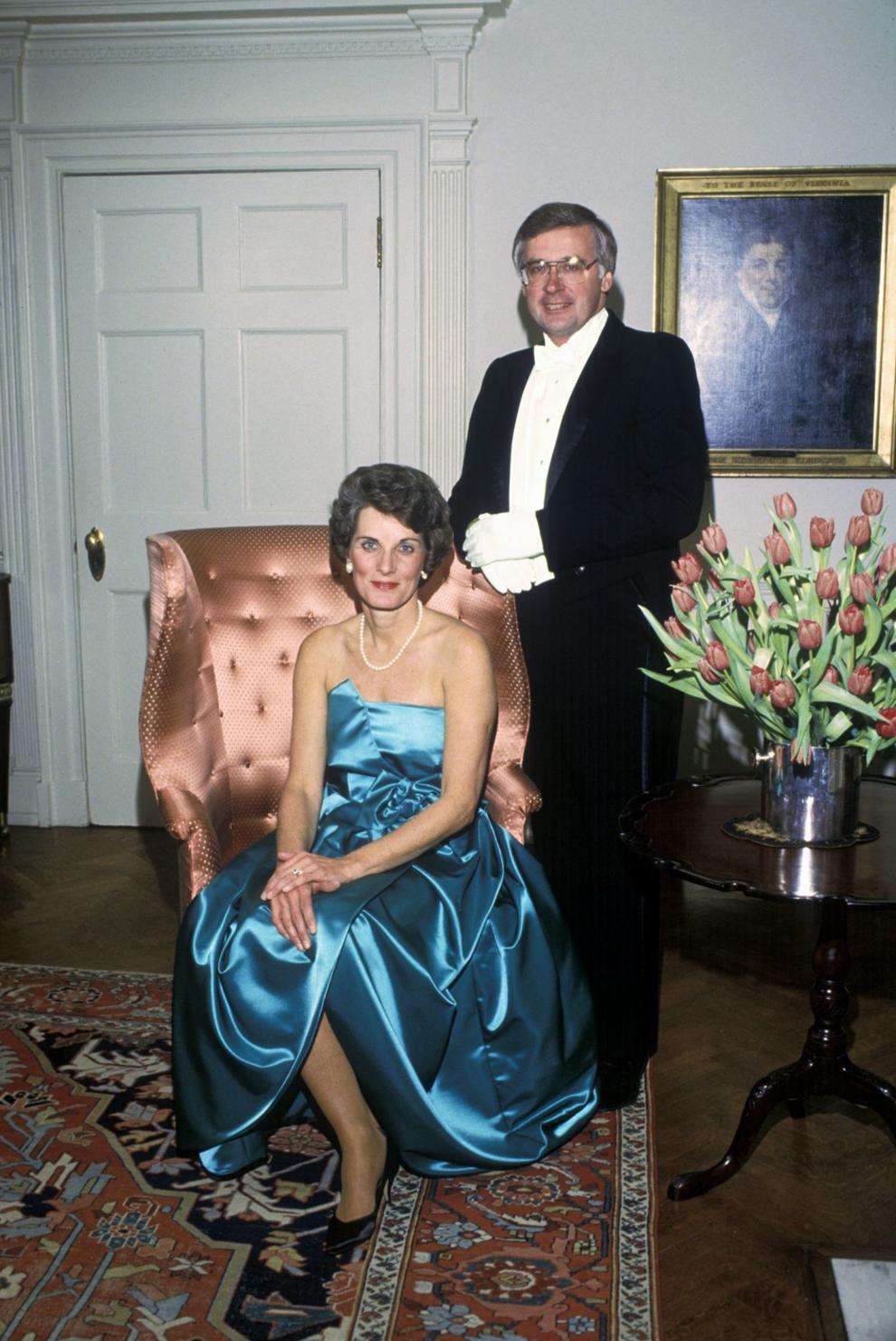 1986 Gerald Baliles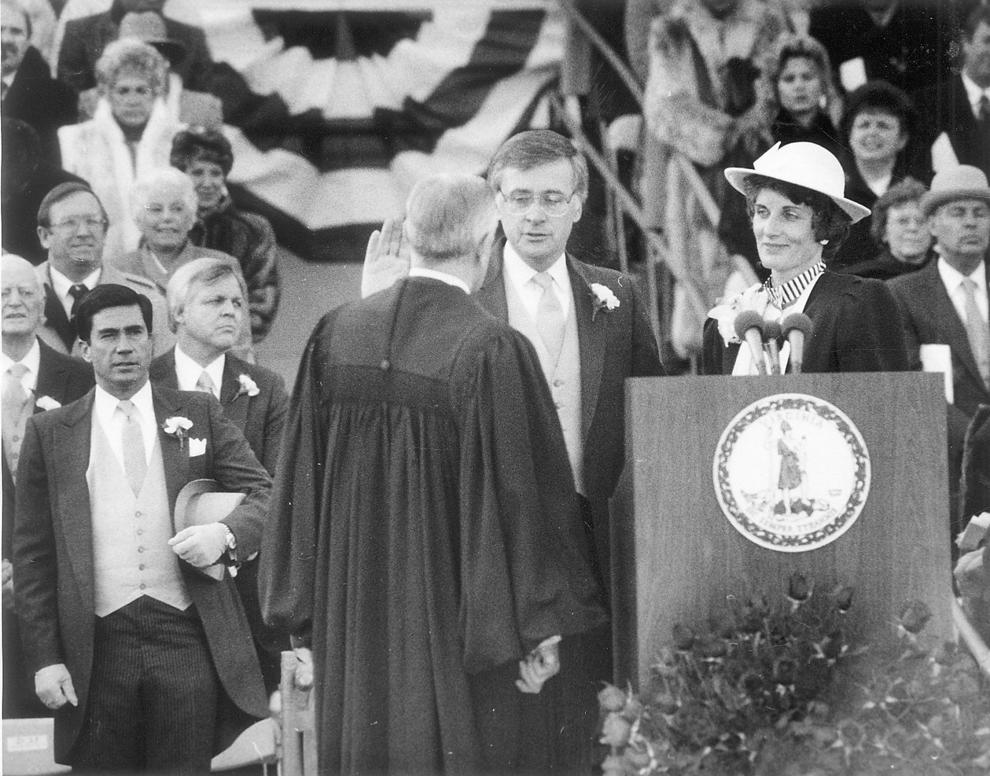 1986 Gerald Baliles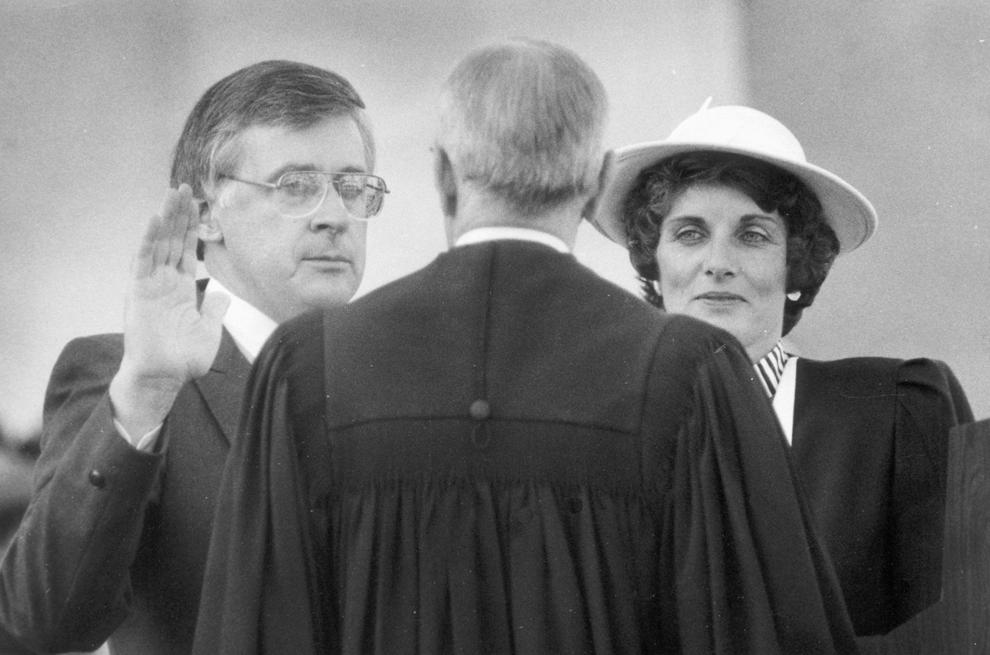 1989 Gerald Baliles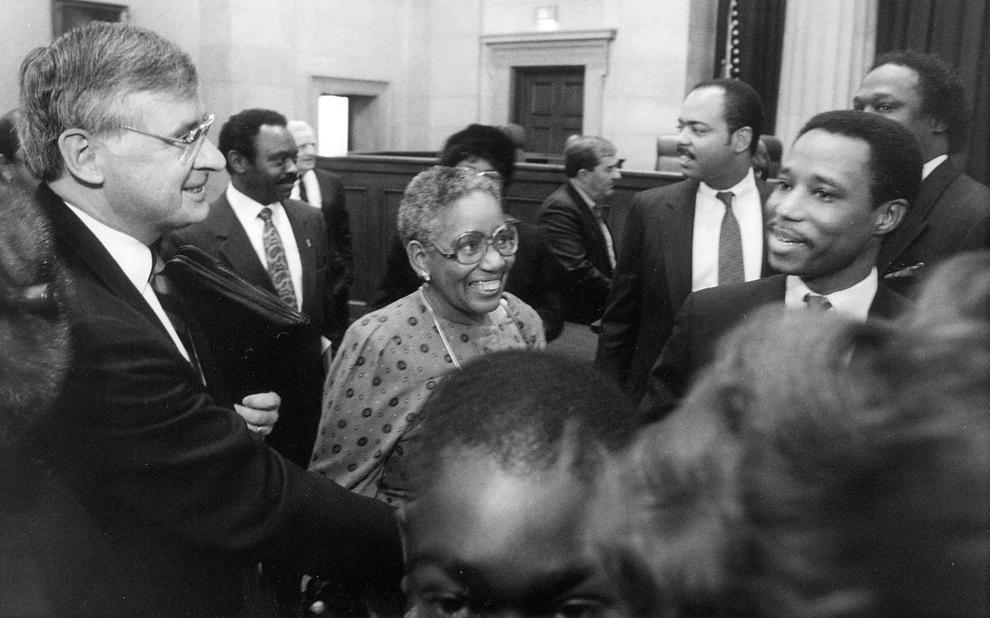 1989 Gerald Baliles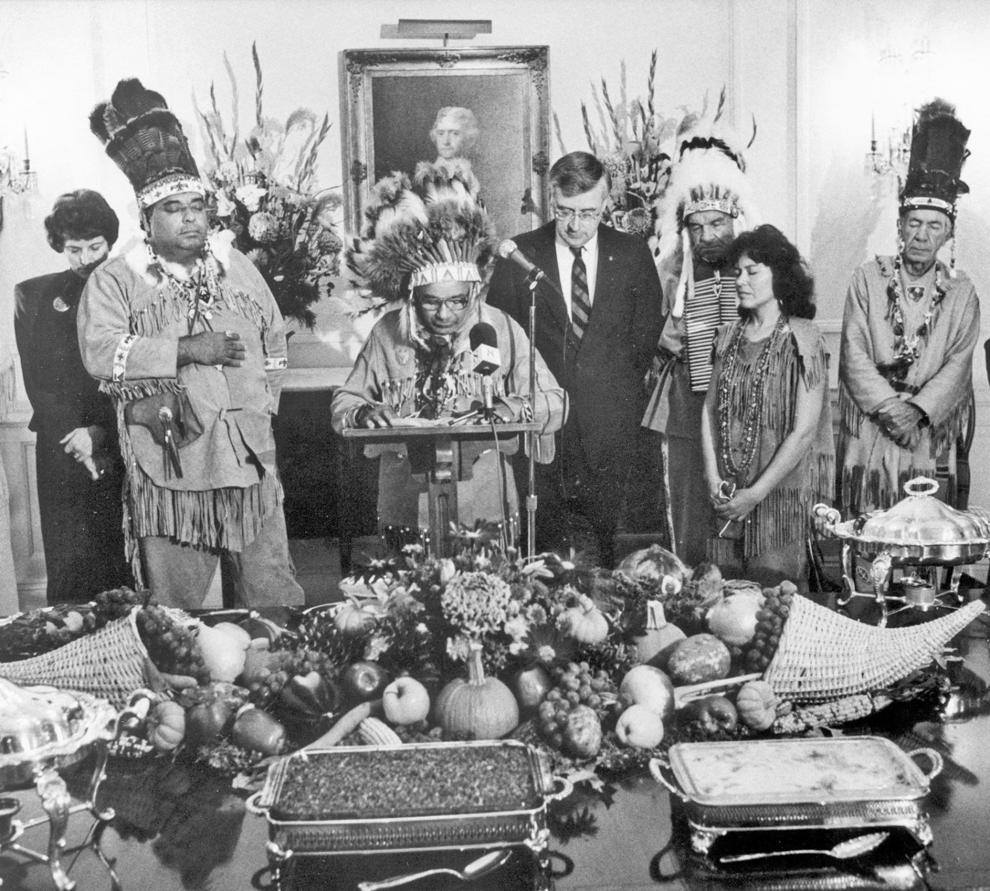 1997 Gerald Baliles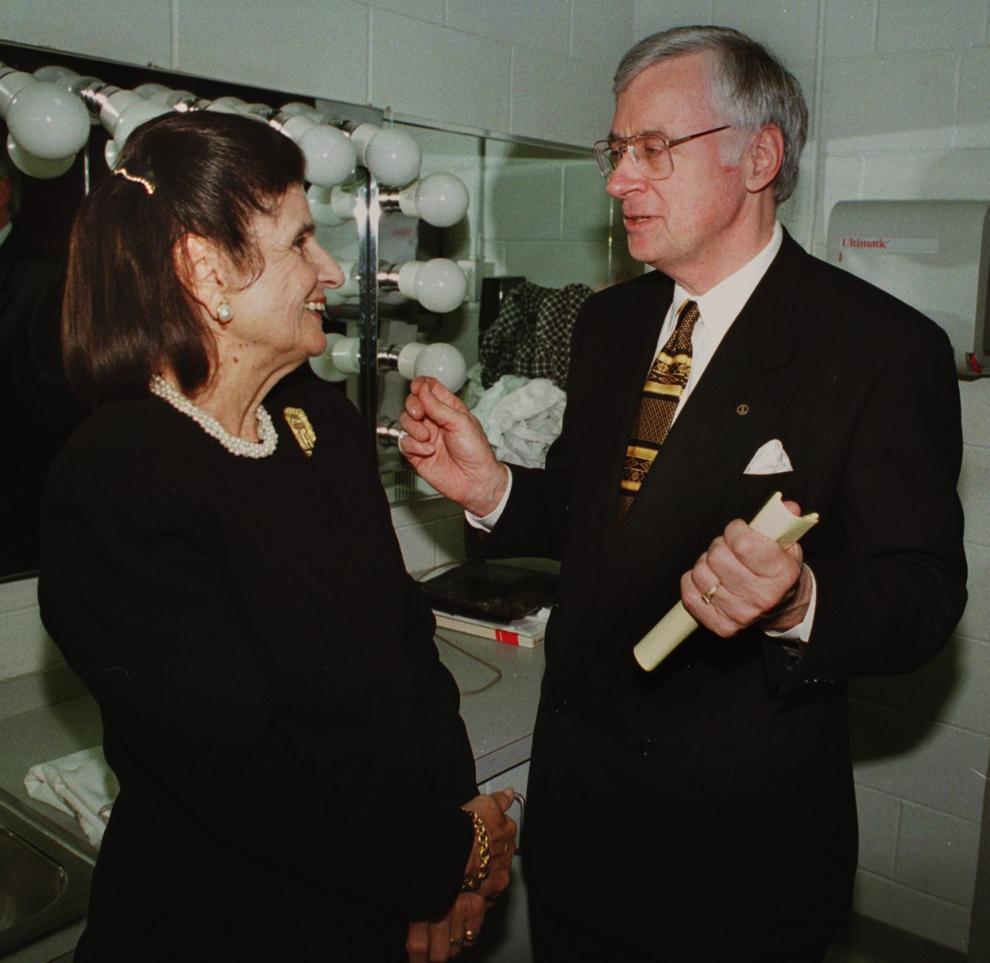 1998 Gerald Baliles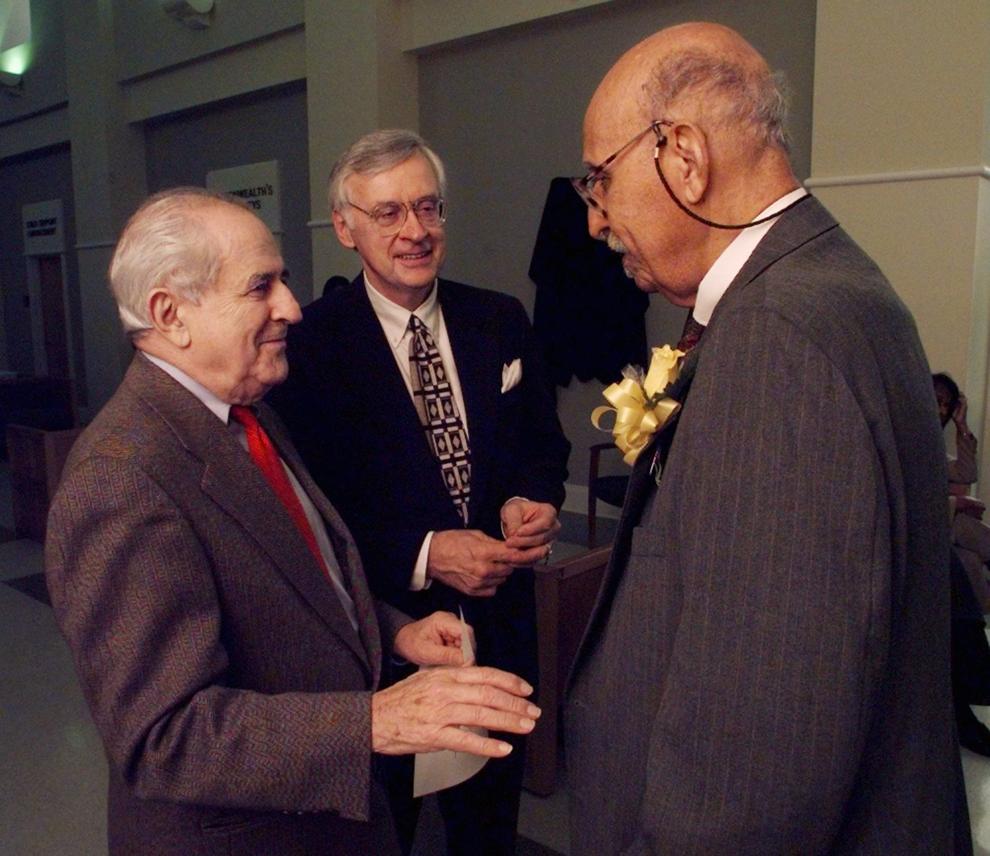 2001 Gerald Baliles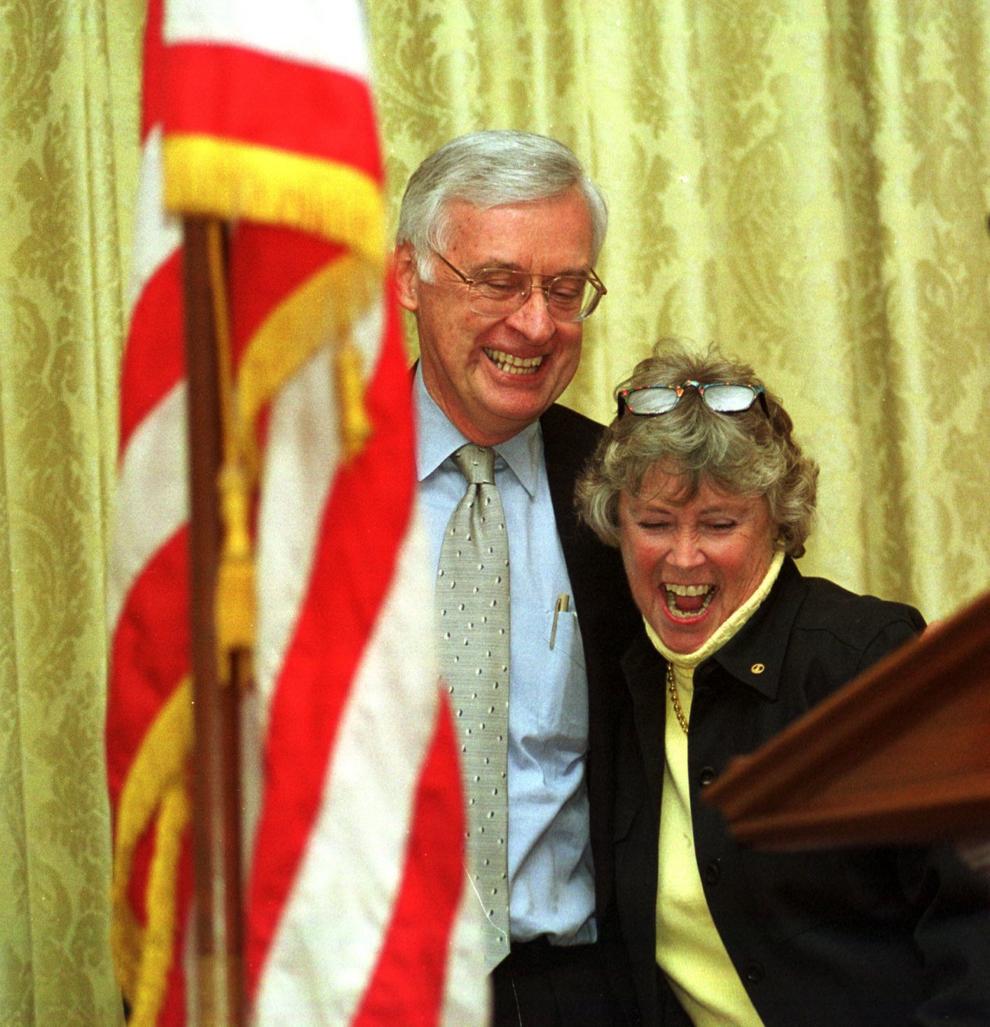 2003 Gerald Baliles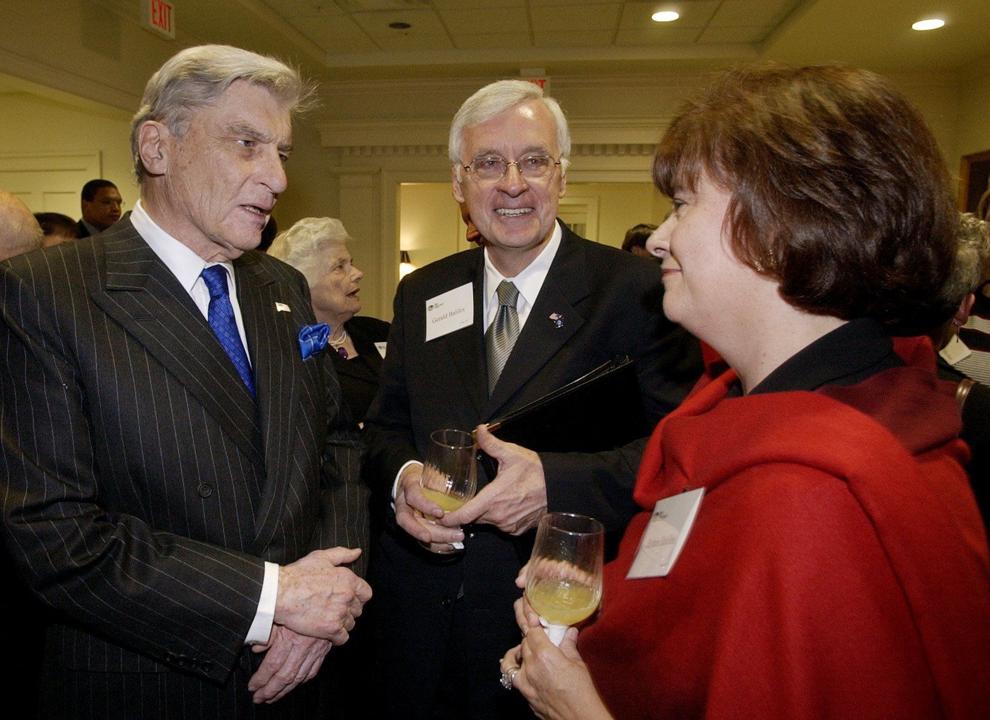 2003 Gerald Baliles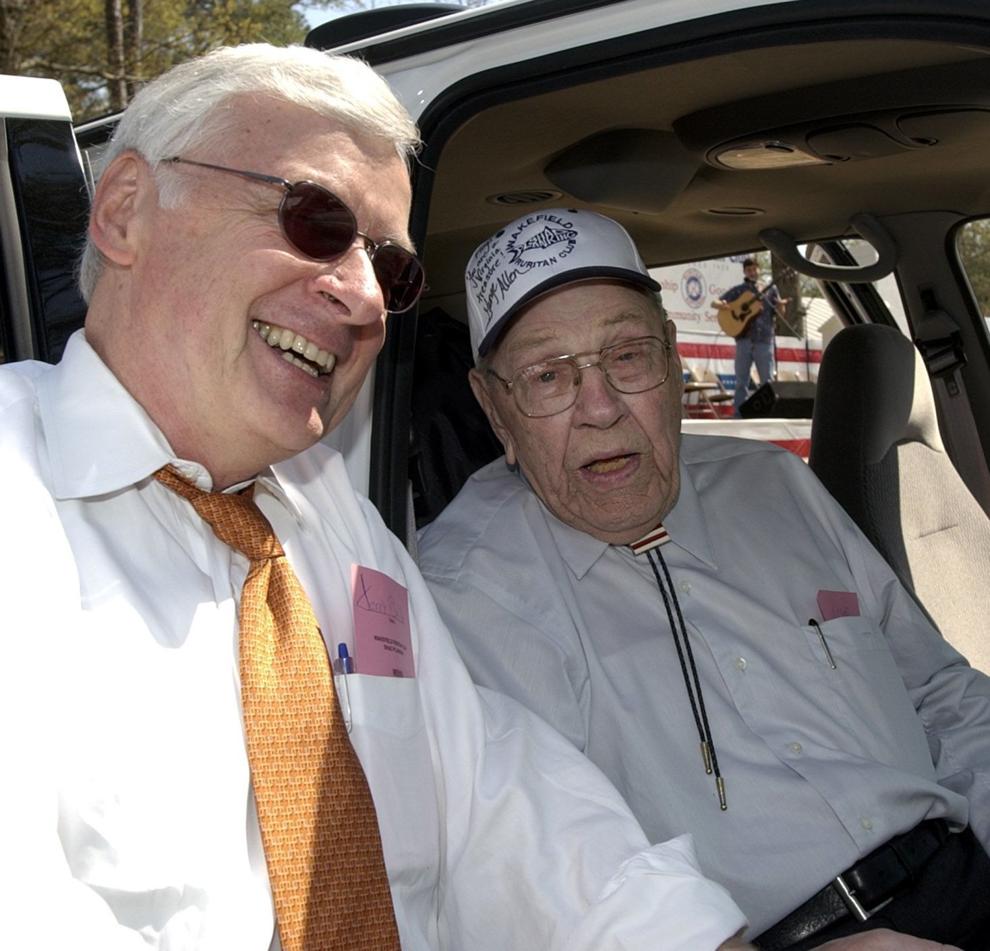 2005 Gerald Baliles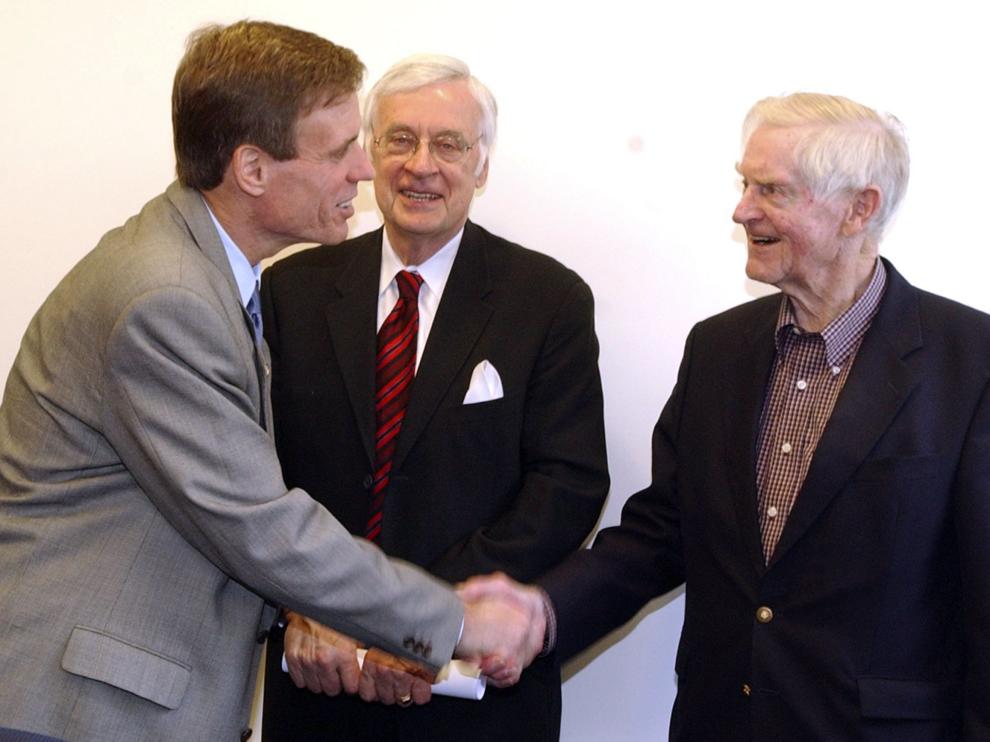 2005 Gerald Baliles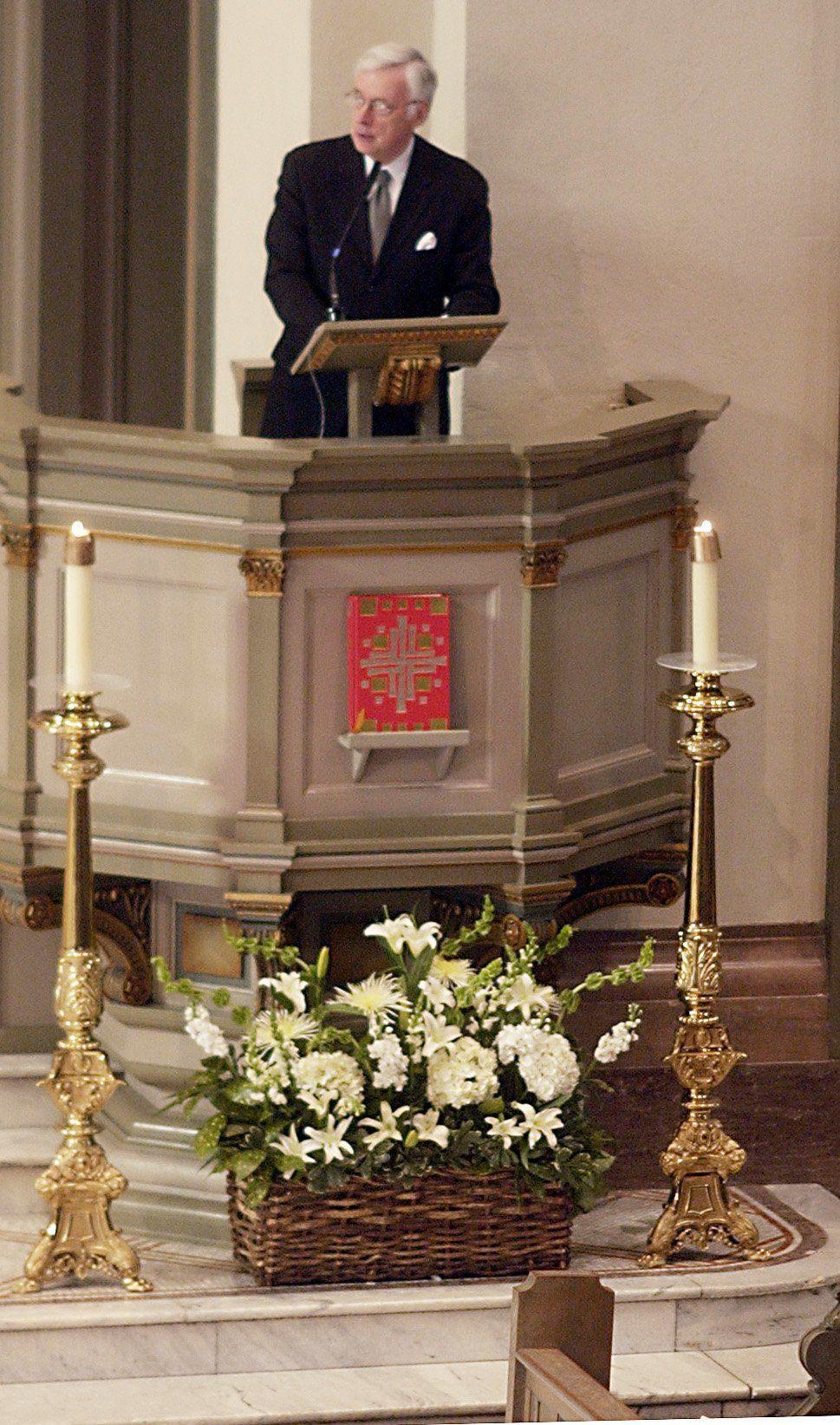 2005 Gerald Baliles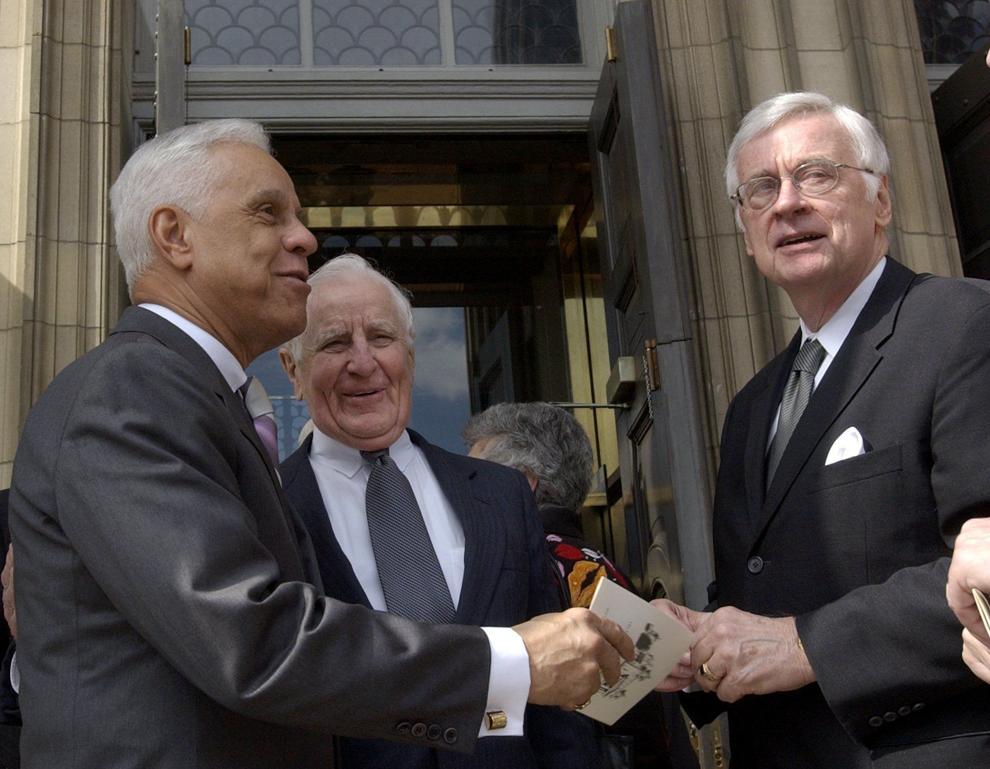 2007 Gerald Baliles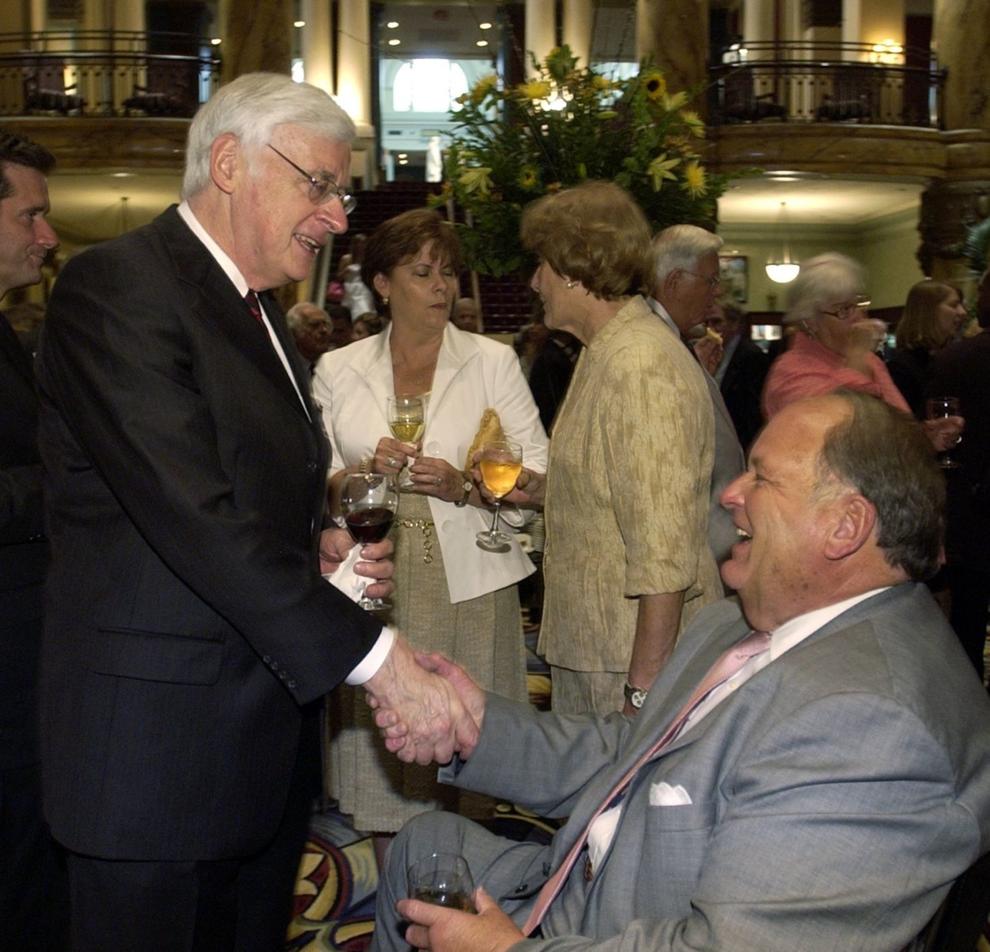 2010 Gerald Baliles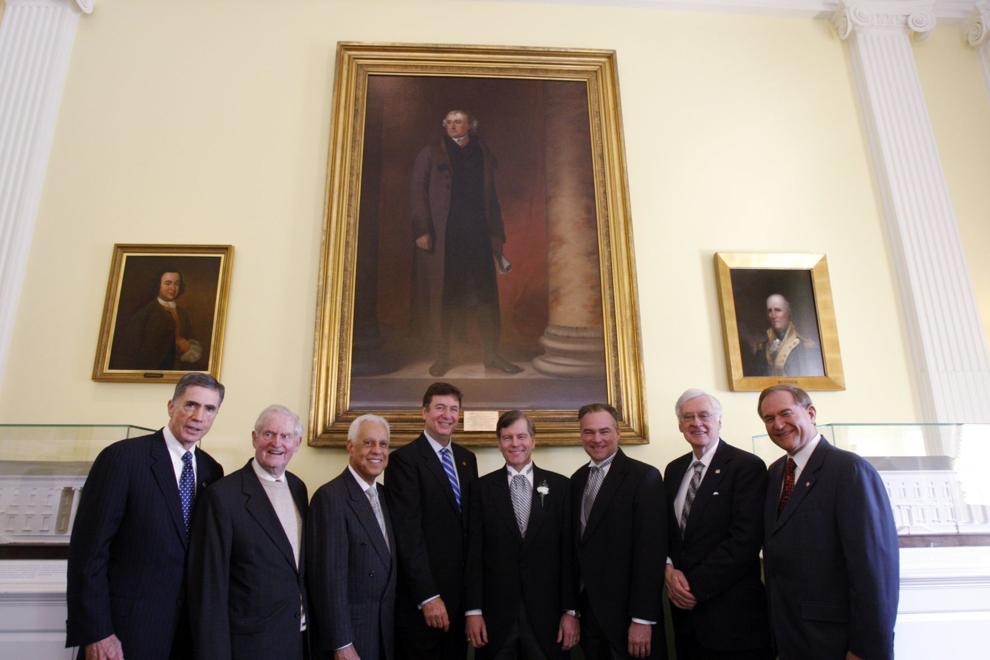 2010 Gerald Baliles
2012 Gerald Baliles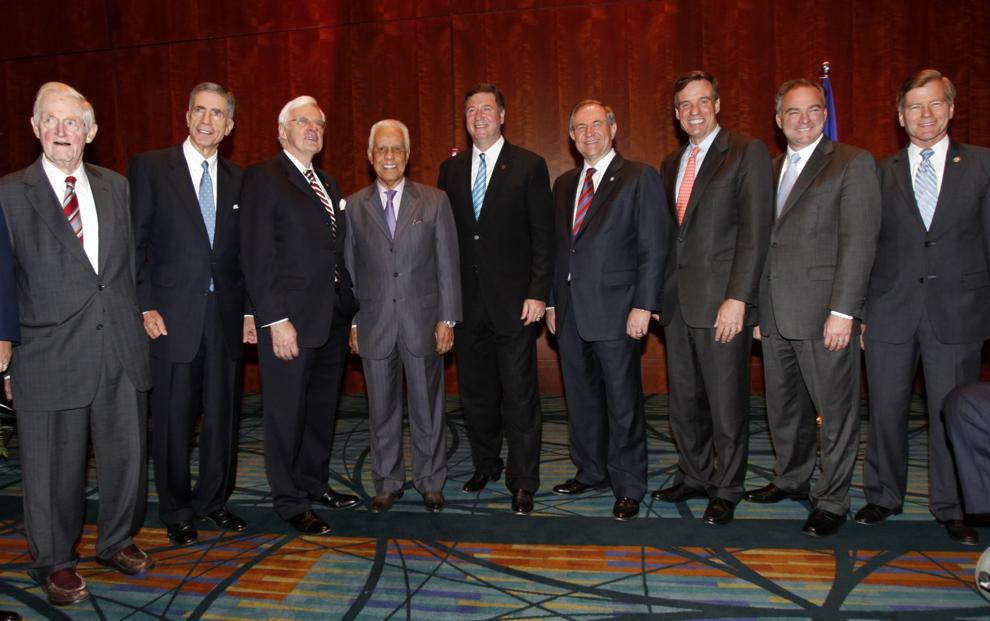 2013 Gerald Baliles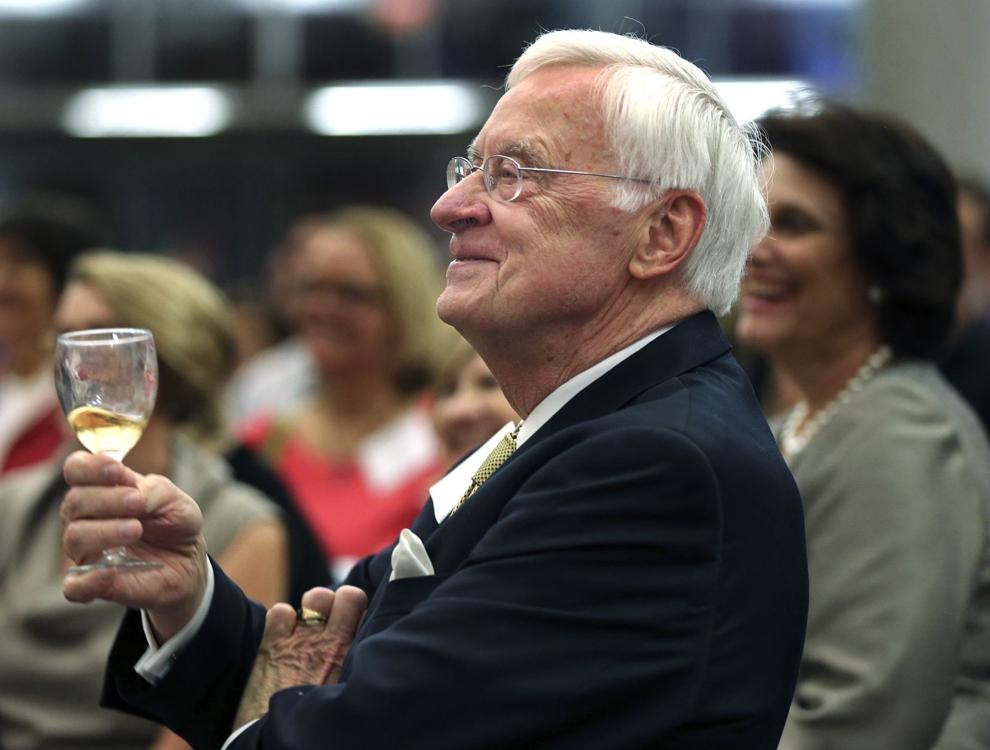 2013 Gerald Baliles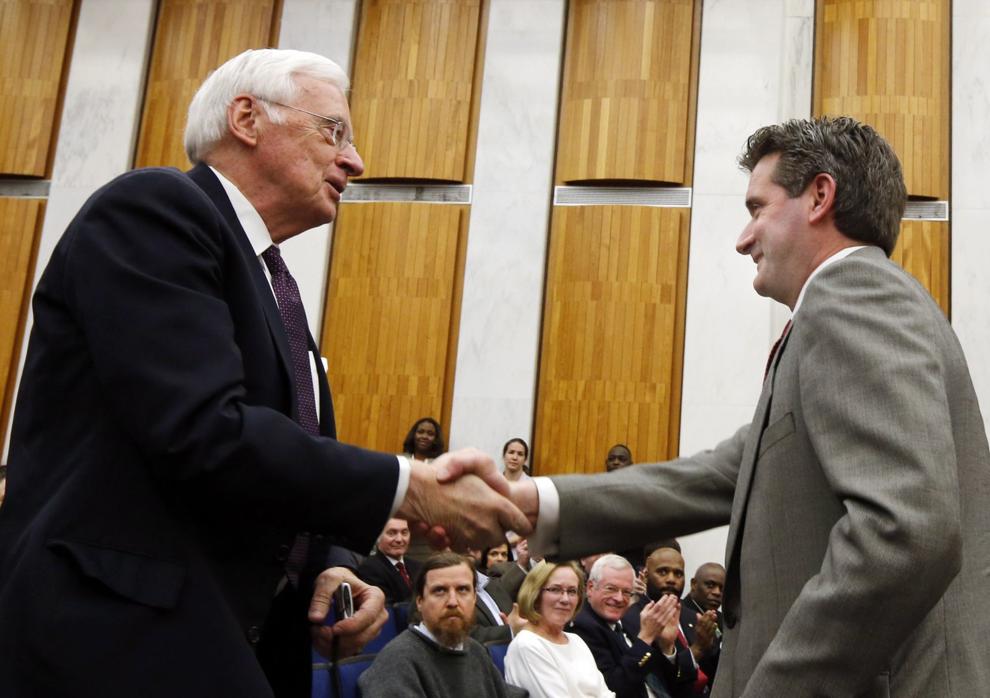 2018 Gerald Baliles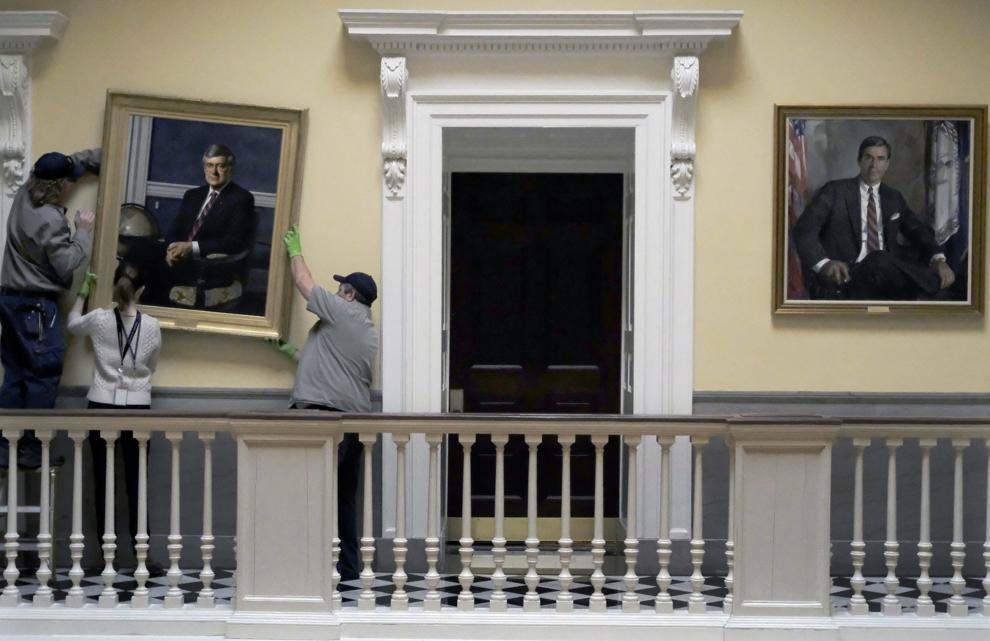 State of the Commonwealth
Baliles in Roanoke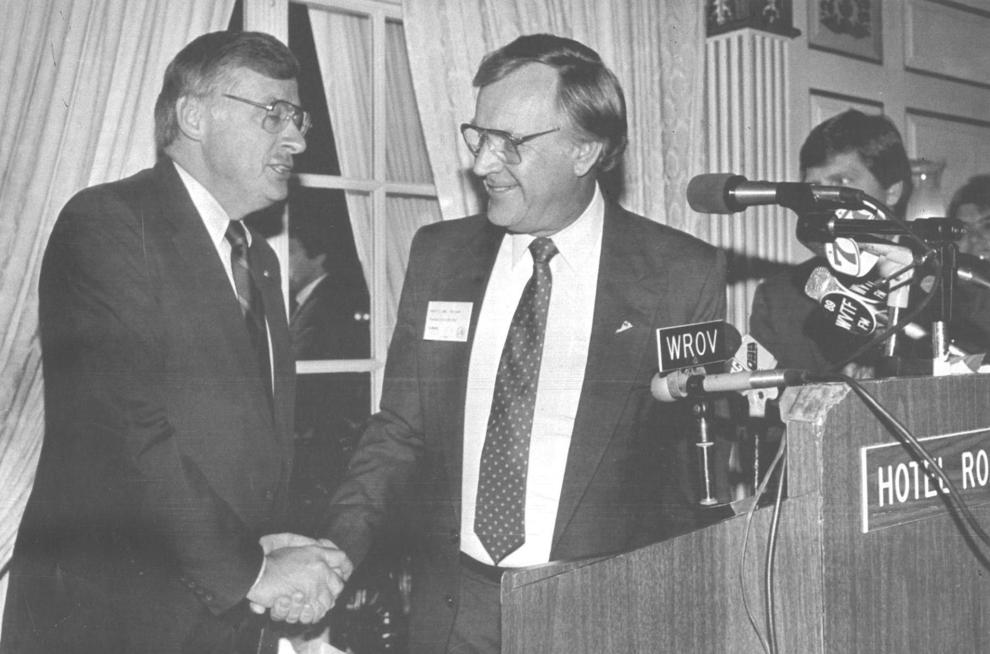 Explore Park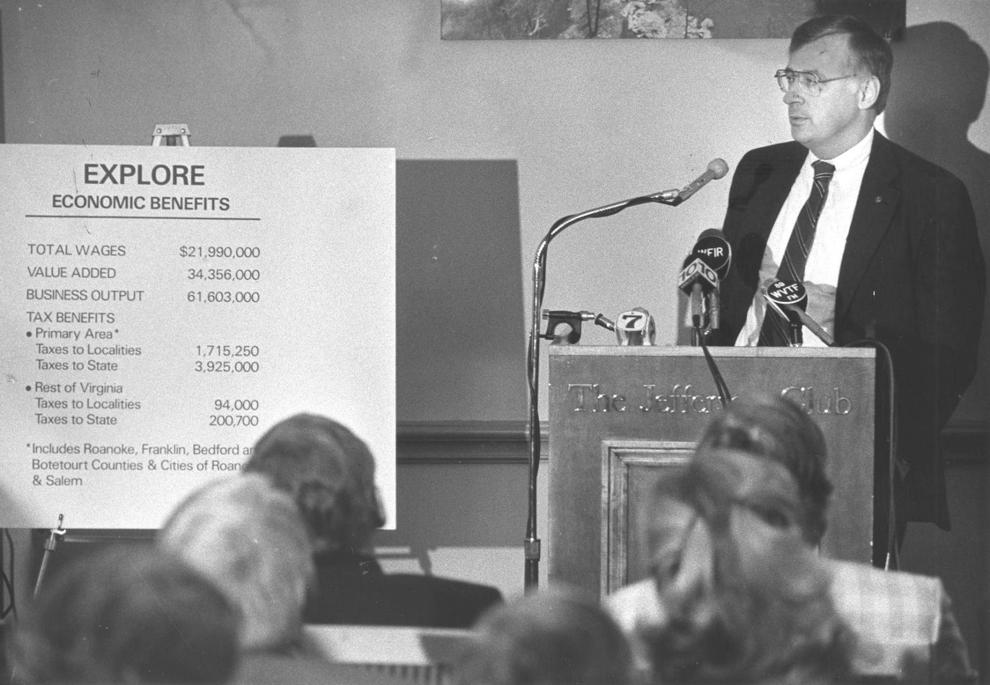 Virginia Tech commencement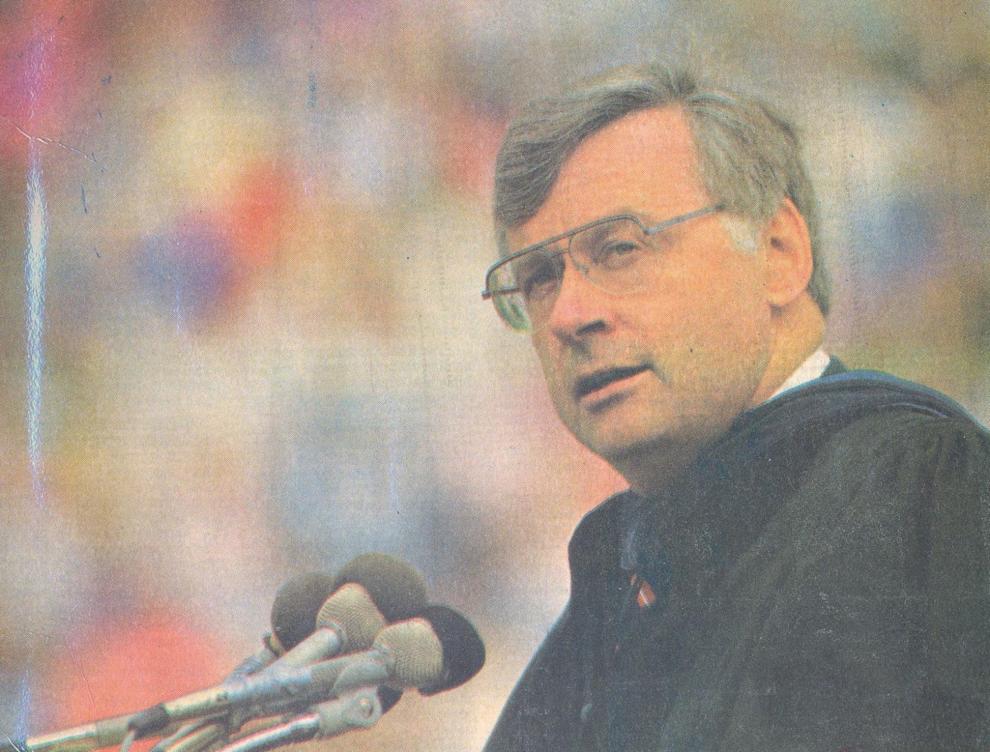 Wildlife appreciation
Baliles in Vinton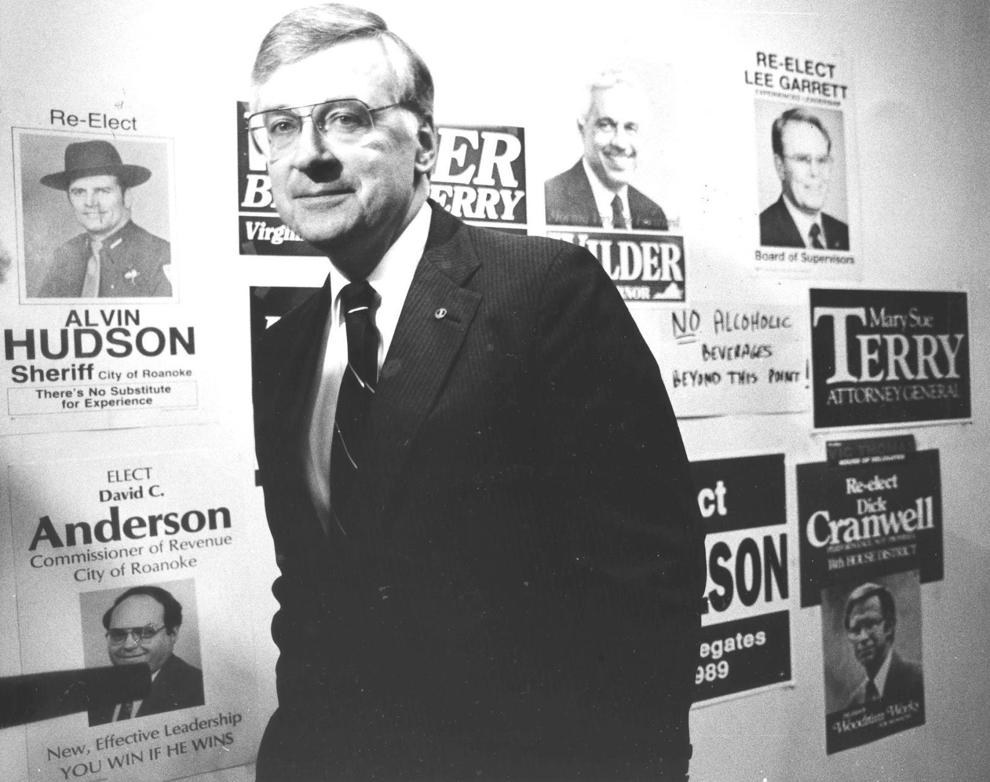 National Governors Association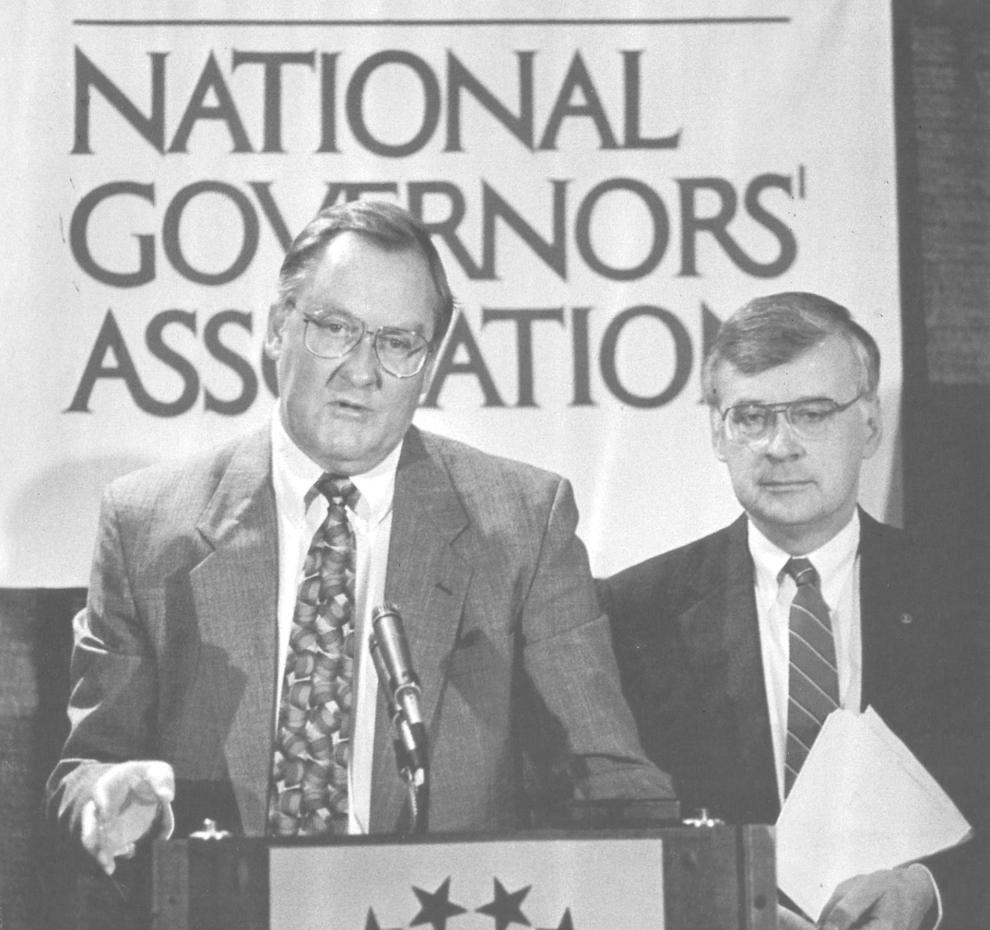 Visiting Stuarts Draft children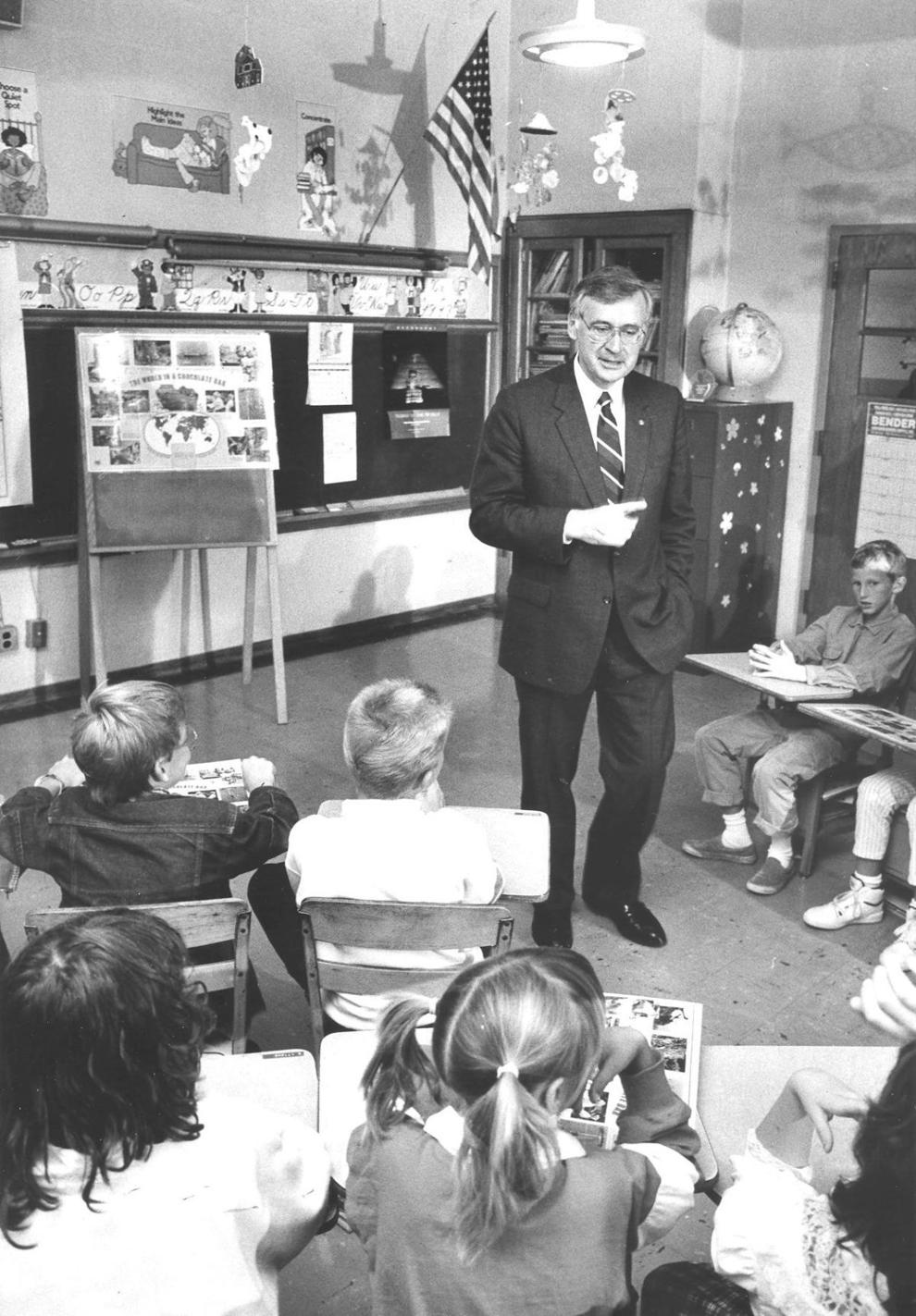 Mid-point in office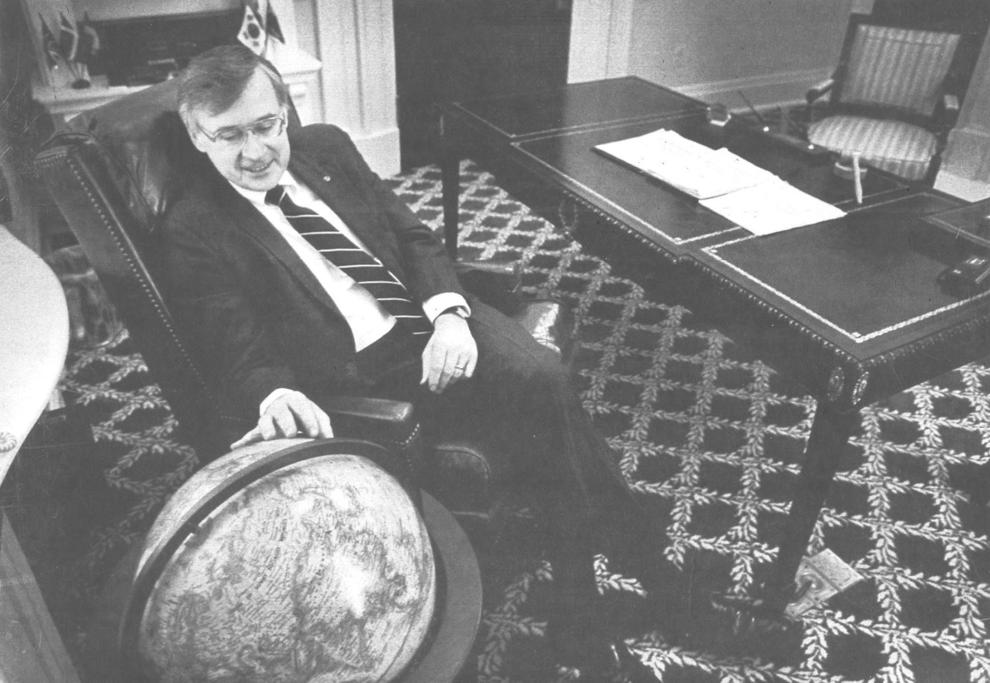 Hitting the books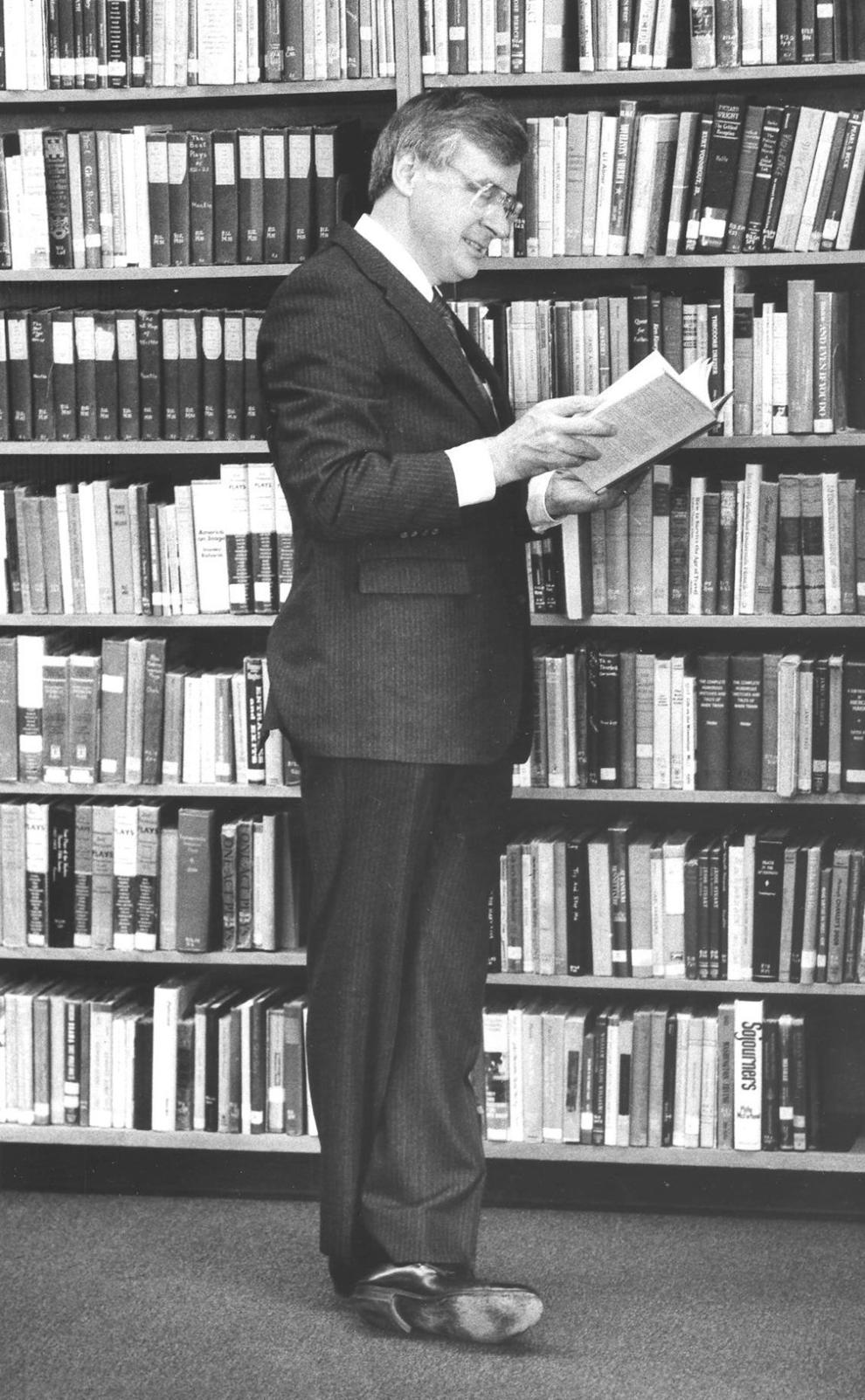 Buena Vista parade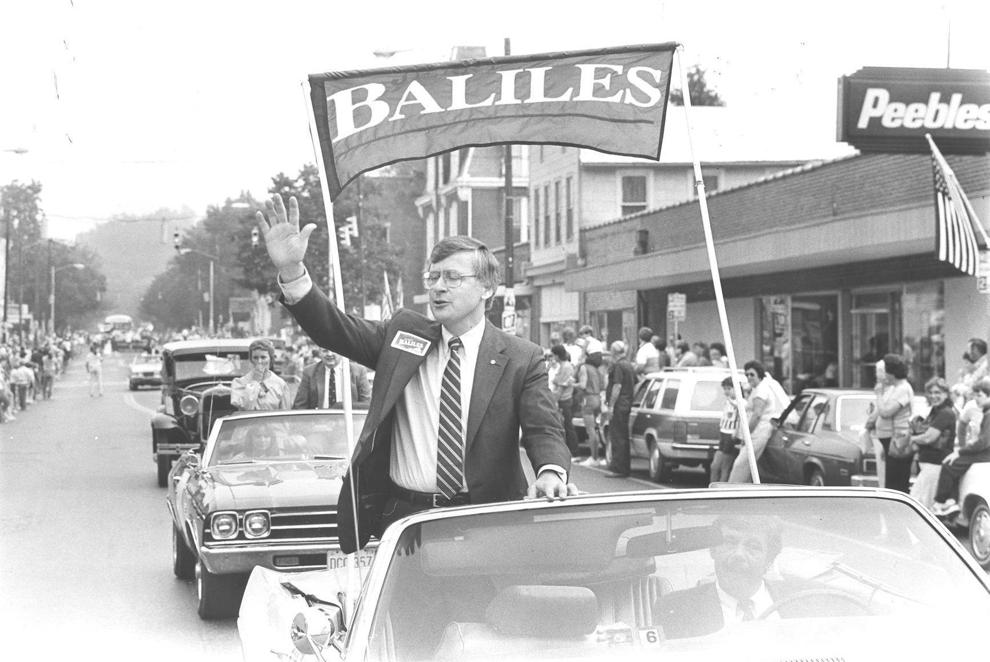 Baliles in Abingdon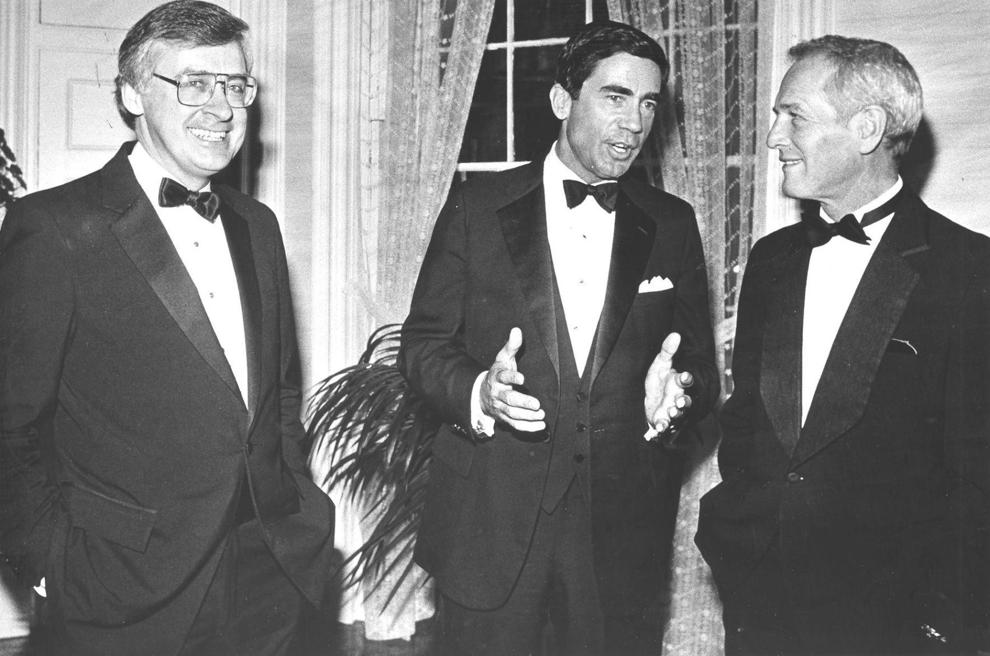 Baliles in Roanoke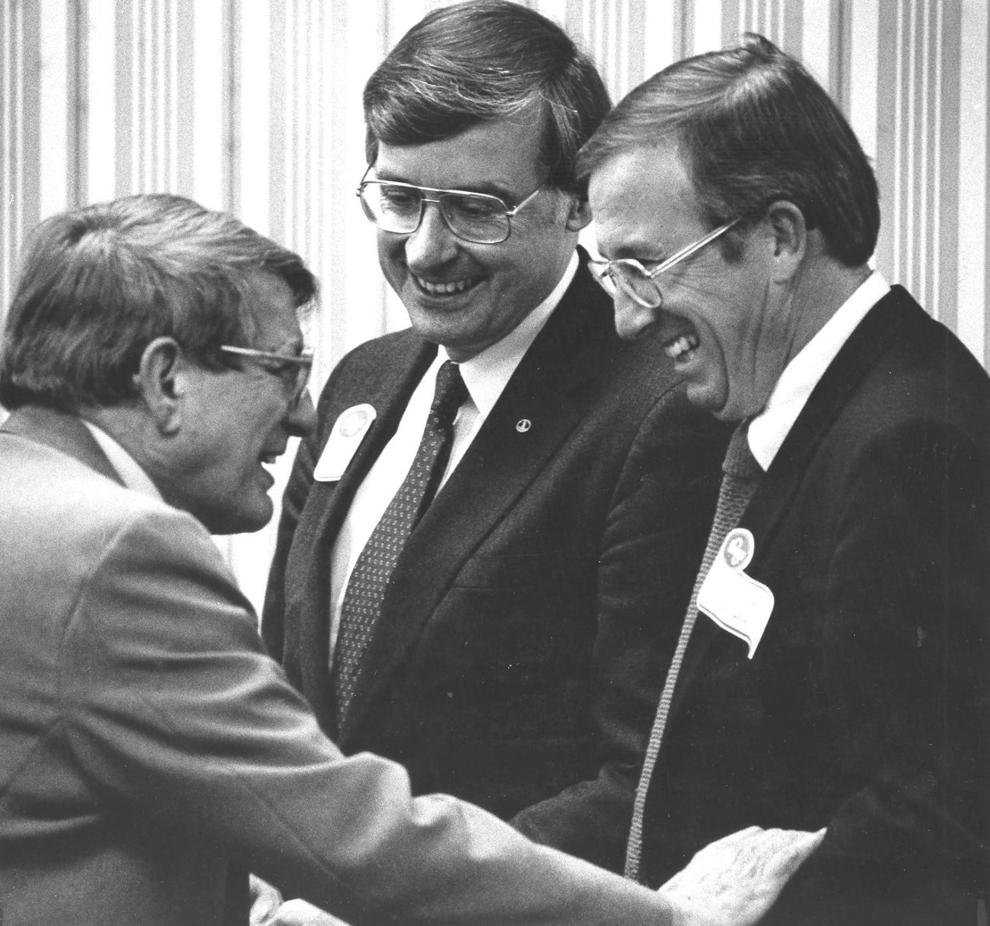 Visiting Roanoke's school board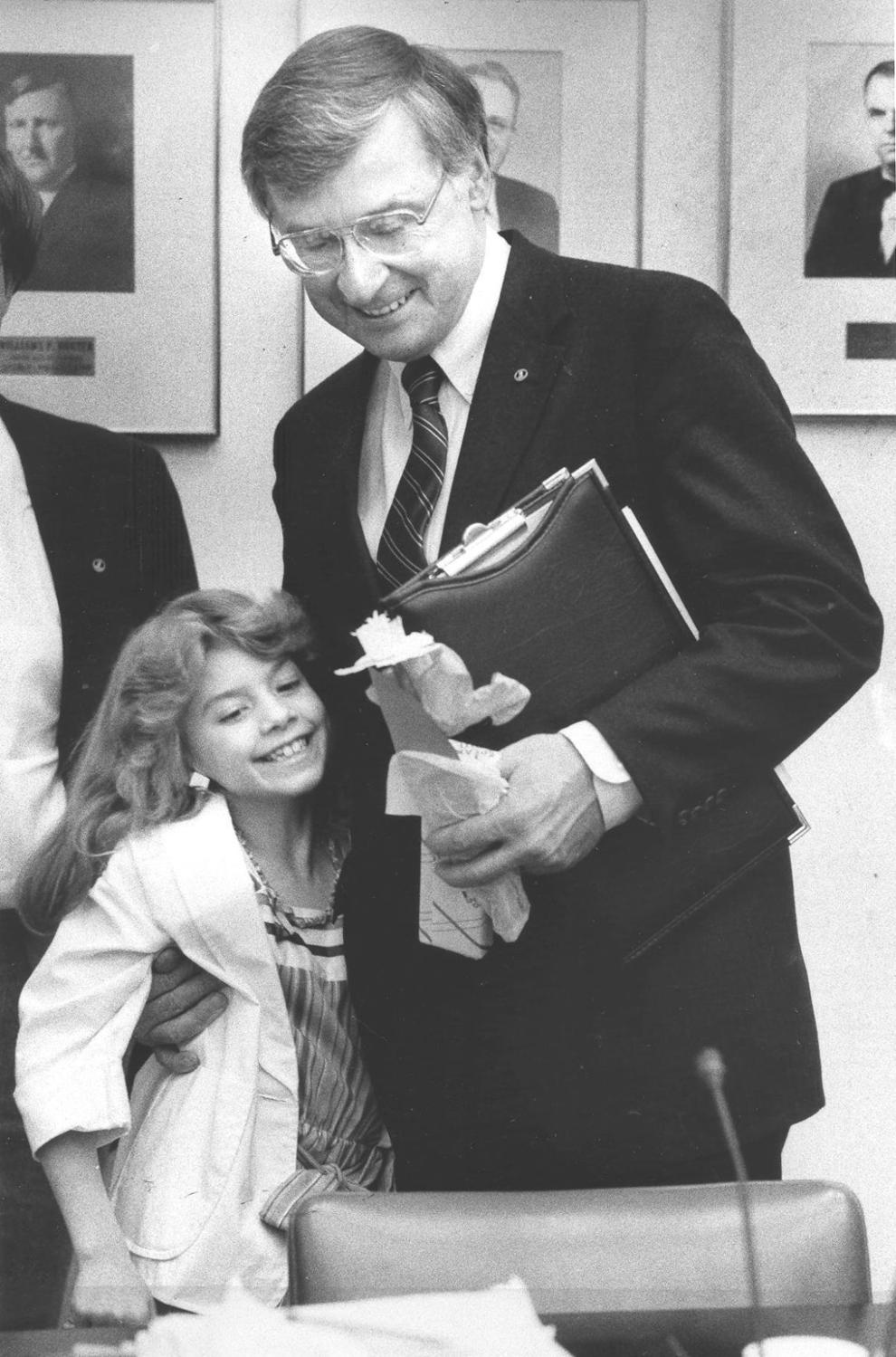 Campaigning in Roanoke
Hokies for Baliles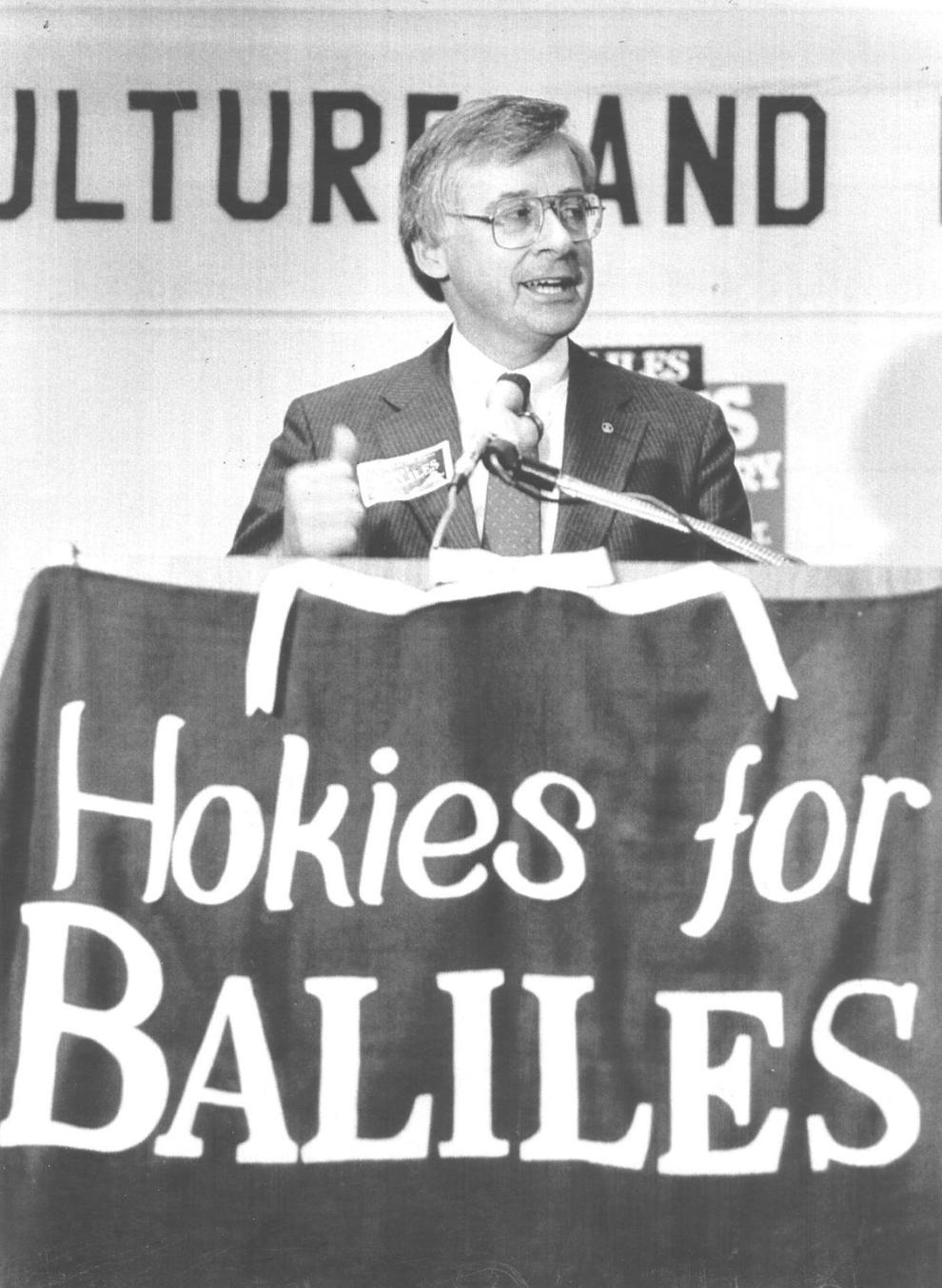 Virginia Tech visit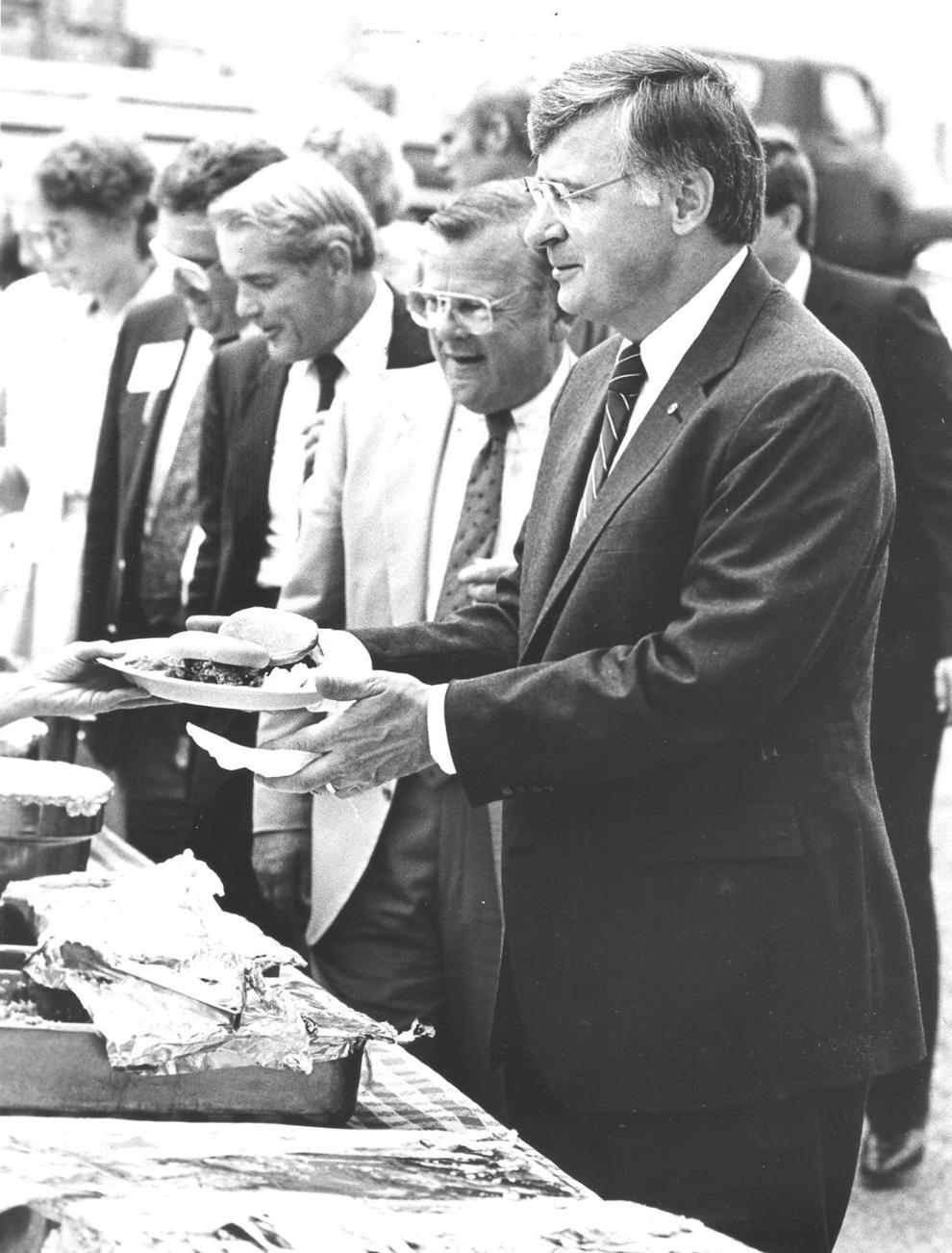 Sweet tour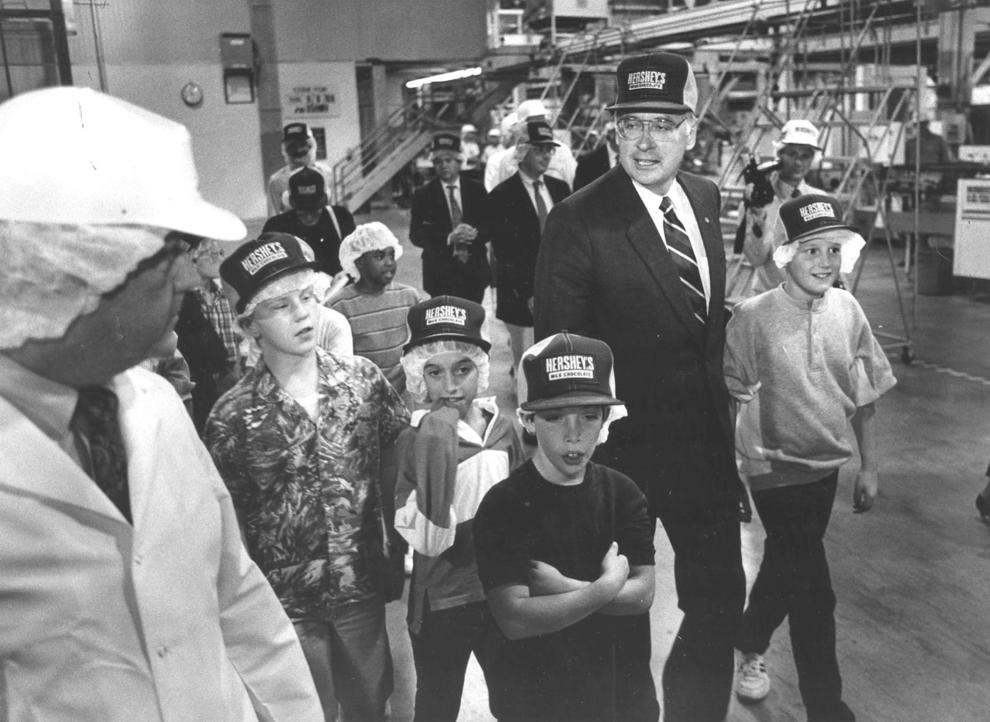 Man's best friend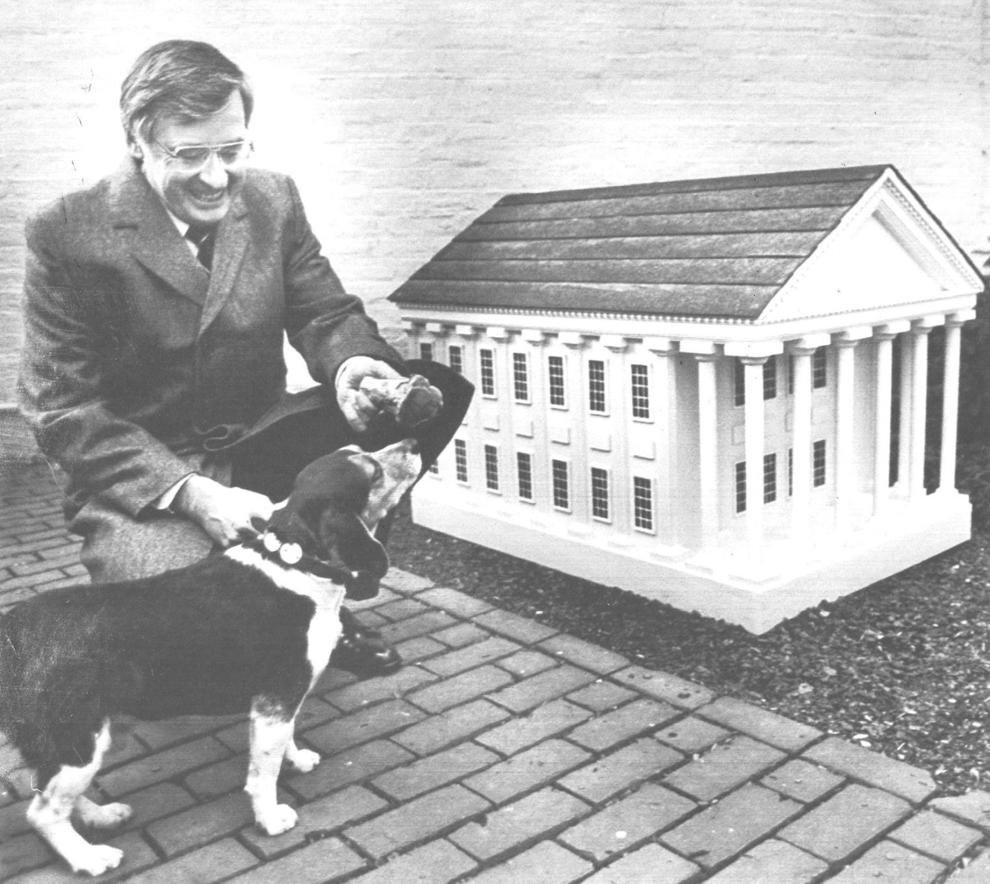 Baliles headquarters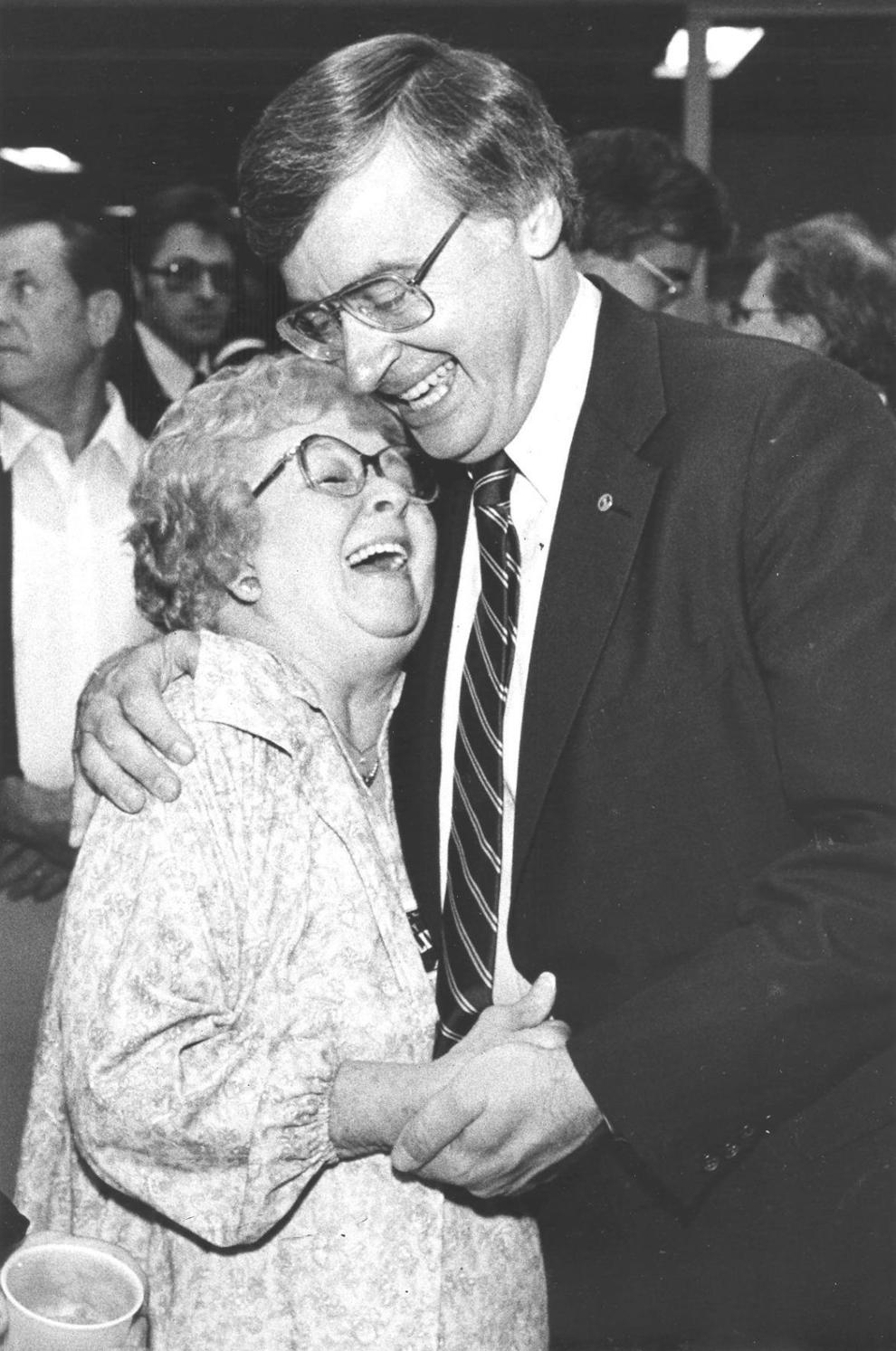 Ambitious governor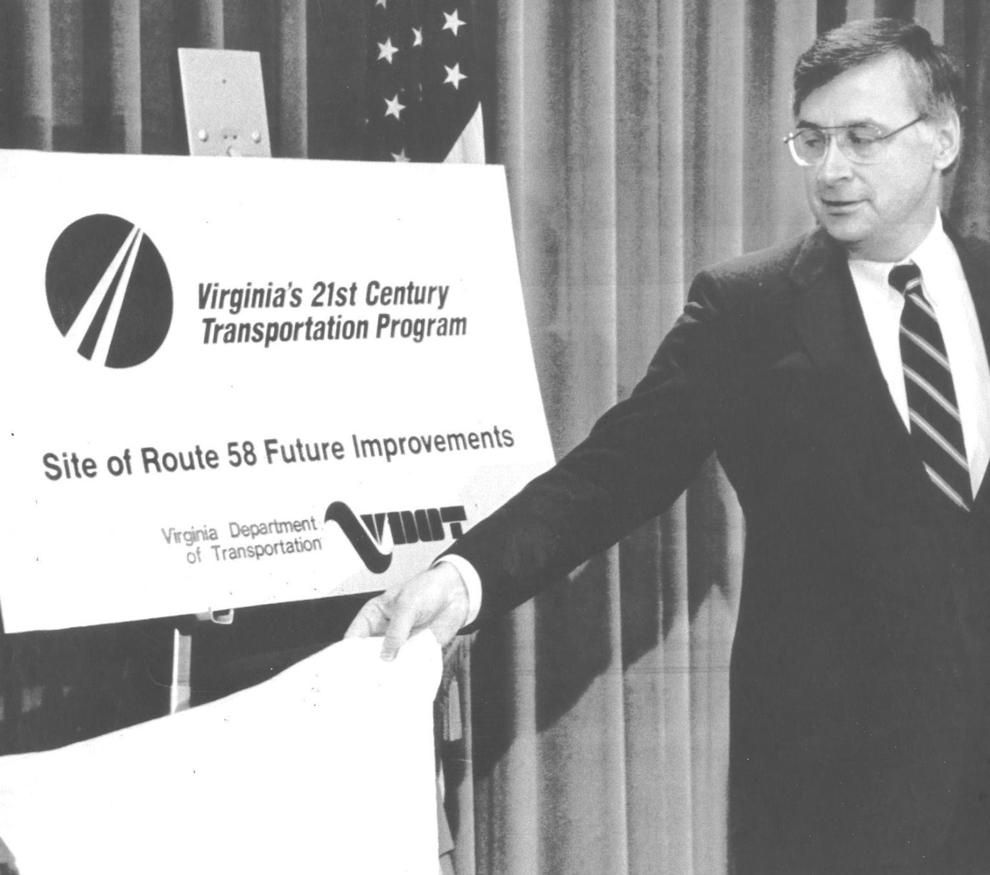 New attorney general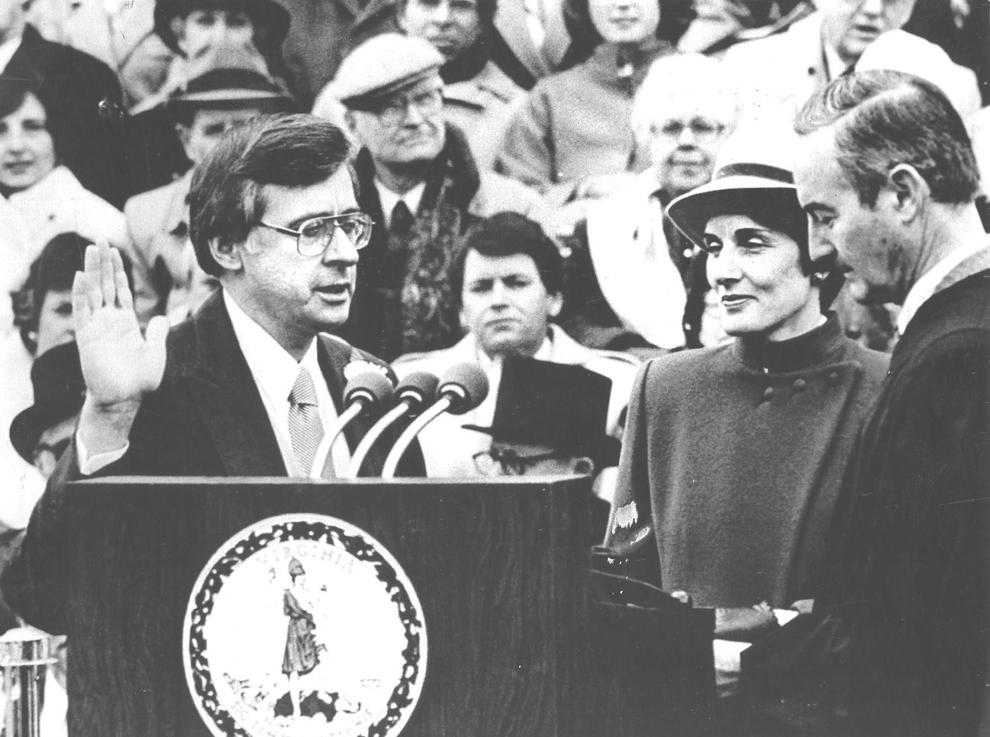 Baliles in Franklin County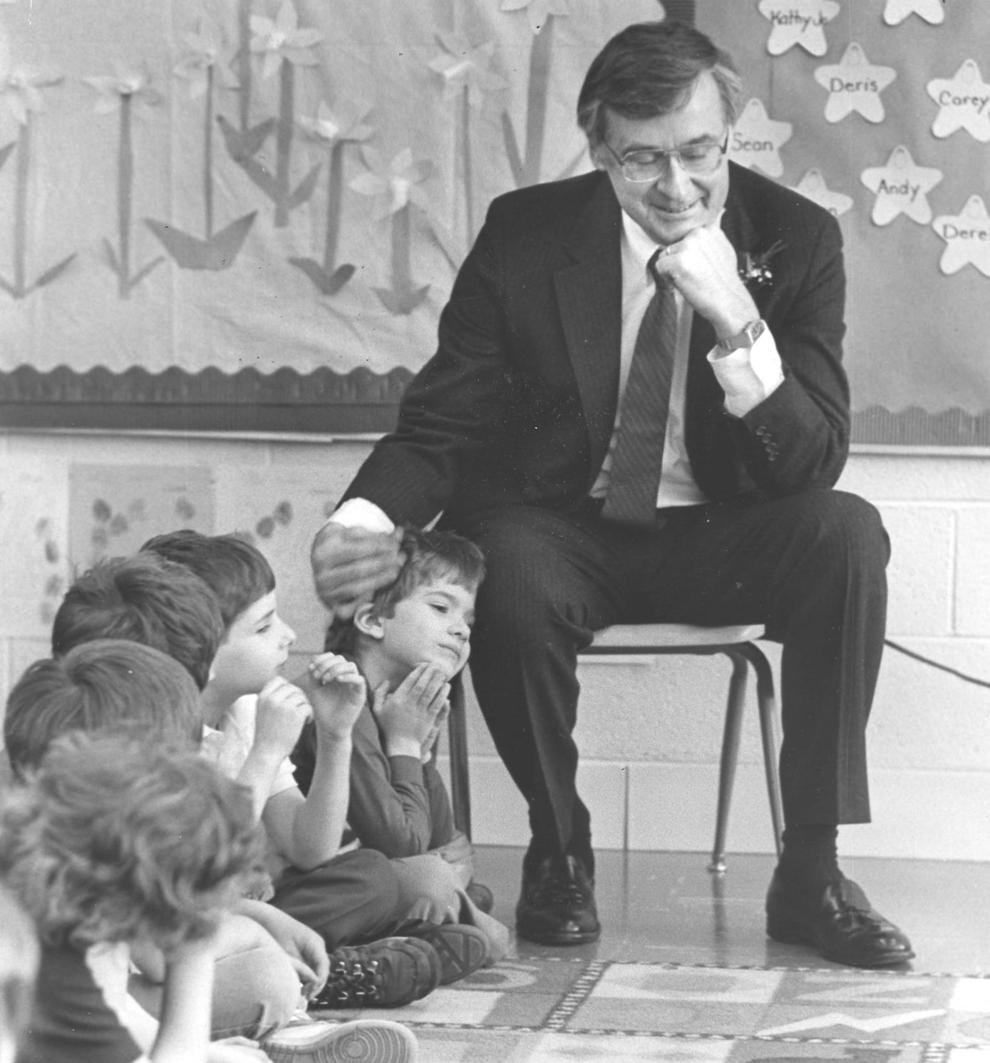 Clowning around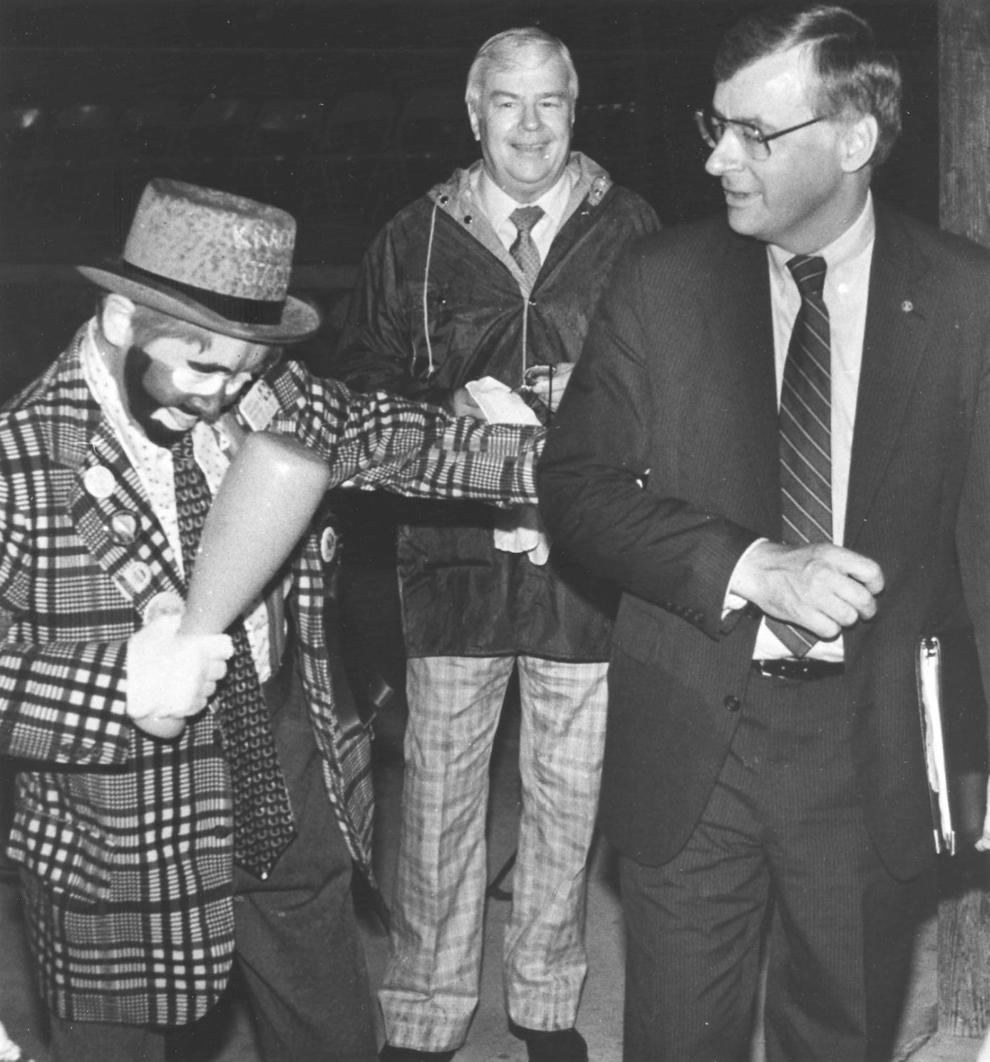 (804) 649-6814
Twitter: @RTDSchapiro