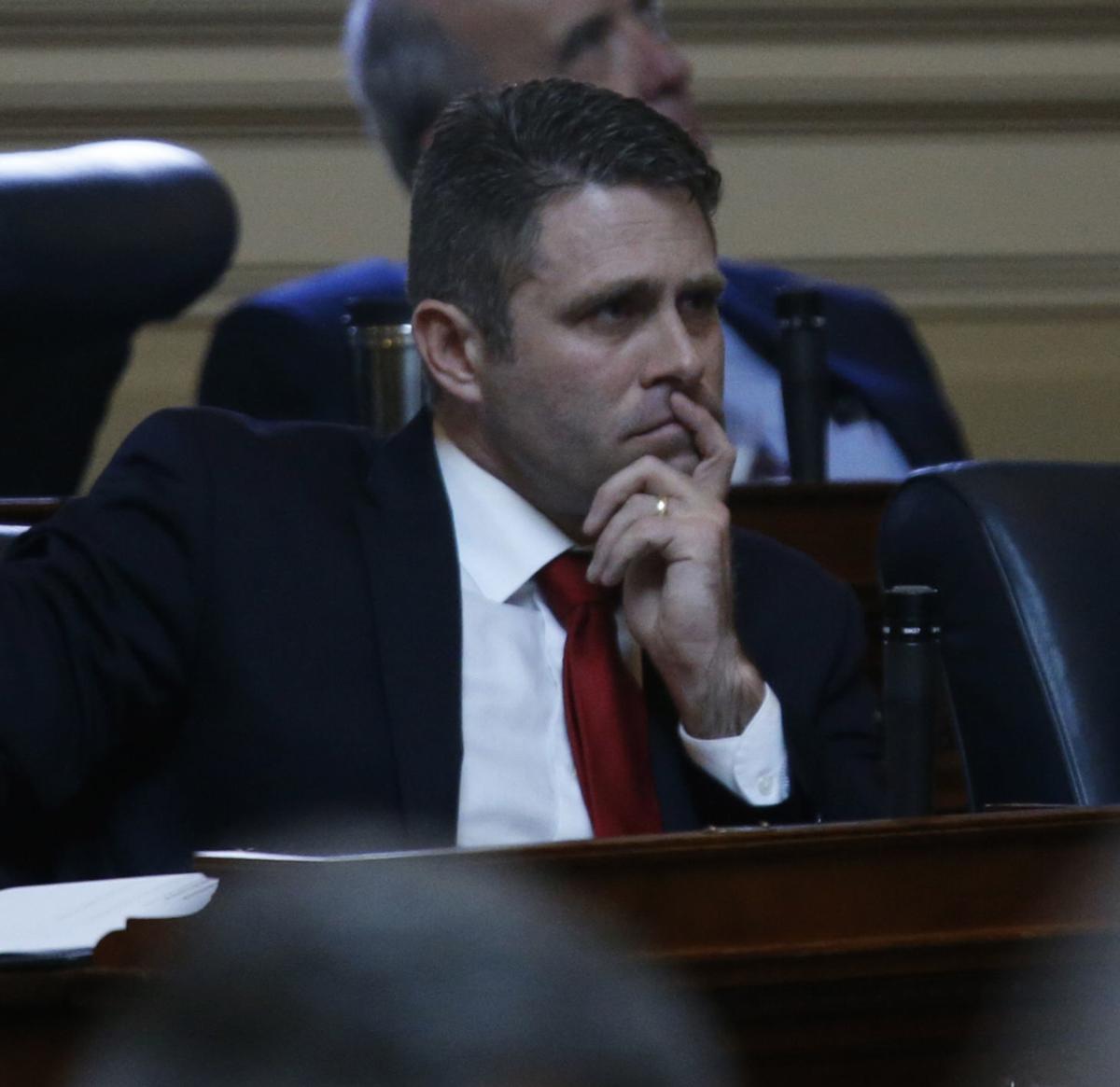 Republican Del. Nick Freitas told Virginia election officials Thursday that he was withdrawing as a candidate one day before the State Board of Elections was scheduled to decide how to handle his late campaign paperwork.
Deputy Elections Commissioner Jessica Bowman confirmed Thursday evening that her agency received a document from Freitas indicating he was ending his candidacy.
It's not clear if Freitas, R-Culpeper, is giving up entirely.
A provision in state law allows parties to nominate a replacement, which could be Freitas or someone else, after the normal filing deadline if a candidate withdraws or dies. It's not clear that tactic would hold up in court as a workaround for late paperwork. As they abandon the fight over the missed deadlines, Republicans may be hoping they have a better chance of convincing a court that Freitas was the party's nominee, before withdrawing, even though the state didn't officially certify him as such.
Regardless of the strategy, the Freitas issue creates a significant self-inflicted wound for Republicans as they try to protect their razor-thin majority in the House of Delegates. Freitas' district leans Republican, but it's not clear how the results would be affected if there's no Republican on the ballot and GOP voters have to be instructed to write in their candidate's name.
Chris Woodfin, a lawyer representing Freitas before the State Board of Elections, declined to comment Thursday night. The office of House Speaker Kirk Cox, R-Colonial Heights, also declined to comment.
The elections board already allowed two other candidates — one Republican and one Democrat — to have their names appear on the ballot despite late paperwork. In Freitas' case, multiple forms were missing. One was supposed to be filed by a party official for the legislative district, but the other should have come from Freitas himself.
The two other candidates who were allowed on the ballot late — Del. Terry Kilgore, R-Scott, and Democrat Clinton Jenkins — were missing only the form that should have been filed by their respective parties. Jenkins is challenging Del. Chris Jones, R-Suffolk.
Freitas, first elected in 2015, is being challenged by Democrat Ann Ridgeway. Republican U.S. Senate candidate Corey Stewart won 57 percent of the vote in the district last year. The district covers Madison and Orange counties and portions of Culpeper County.
Freitas sought the GOP nomination for U.S. Senate last year, narrowly losing to Stewart.
The elections board is scheduled to meet Friday at 2 p.m.