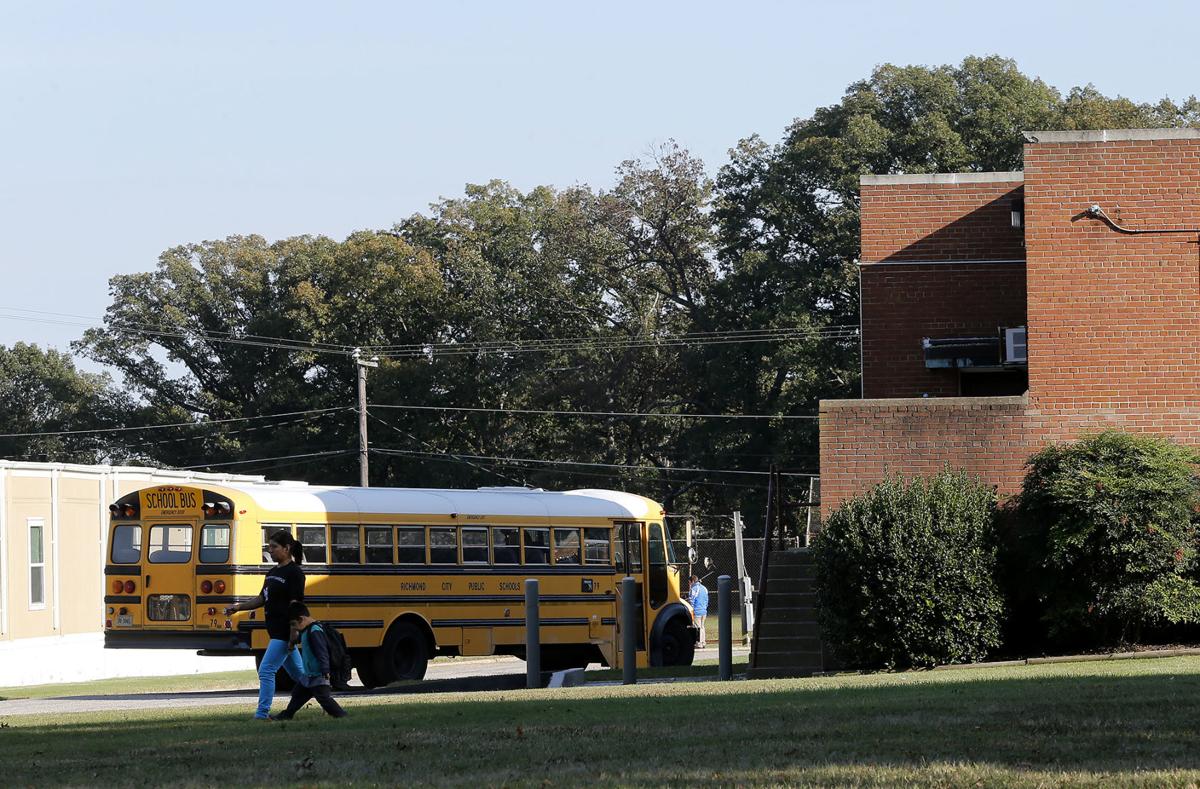 Richmond Public Schools would need to spend at least $617,500 per merger to combine elementary school zones under draft plans that would pair some schools in an effort to boost diversity and academic performance.
The estimate — between $617,500 and $842,500 per school pairing — vastly exceeds earlier projections. The money would pay for new teachers, new buses and new bathrooms, among other things, according to figures Superintendent Jason Kamras unveiled Thursday.
"This is a rough initial estimate," Kamras, a supporter of pairing, said during a rezoning meeting at John Marshall High School. "This is something the [School Board] is going to have to weigh: Are these costs worth the potential benefits?"
Of three remaining proposals for rezoning the school system for the academic year that begins next fall, only two include school pairings. Of those, one option calls for combining three schools.
A committee appointed by the School Board to steer the process is reviewing proposals crafted by the Ohio-based consultant Cropper GIS. The first plans were revealed three months ago, and the School Board is scheduled to vote on new school zones in December. The School Board has briefly discussed delaying the implementation of paired schools until at least the start of the 2021-22 school year.
The school system is trying to alleviate overcrowding in some schools, under-enrollment in others and a projected 6.6% increase in the number students, from about 24,400 now to nearly 26,000 in 2028-29. Some School Board members have said they hope to desegregate school zones that currently yield majority-black and majority-white schools.
The estimated cost range for a school pairing, which combines schools to make one attendance zone and sends students to one school for some grades and the other school for later grades, stretches from $617,500 to $842,500, Kamras estimated Thursday.
The largest cost would be in academics, where the school system would hire an extra reading and math specialist at each "paired" school, along with a reading and math coach for each school. Those four positions carry an estimated price tag of $320,000 per year. There would also be an estimated $50,000 in professional development cost.
The school system projects it would cost at least $135,000 to $270,000 more to transport students per pairing, which includes money for new bus routes, a bus driver ($35,000) and $100,000 for every new bus. After-school activities transportation could add an additional $50,000 if all after-school activities are at one school.
Each school should have its own principal, Kamras said, and there would be community-building retreats ($2,500 per pairing) and events ($10,000 per pairing) to help with the change.
The administration also proposed adding five to seven bathrooms at a cost of $20,000 per bathroom.
Not factored into the estimates was $100,000 in project management and communications help the district said it would need to implement "any of the more aggressive rezoning options."
The new appraisals far exceed the $50,000 the school system had estimated it would cost to implement new zones when it released potential costs for its five-year strategic plan, which rezoning is a part of.
"If anyone needed any further evidence to demonstrate just how off-track the rezoning deliberations have been, then they need not look any further than what amounts to hundreds of thousands of dollars for an unnecessary pairing proposal," said Jonathan Young, who represents the 4th District on the School Board and is an opponent of school pairing.
The total cost of the strategic plan, which school leaders have trumpeted as a turnaround plan for a school system where less than half of schools meet the state's full accreditation standards, is estimated at $150 million. The second year of the plan — the current academic year — was fully funded by the City Council, but future funding for the plan is unclear.
Thursday's meeting was the first hosted by the school division since new zone options were released Sept. 26. They've since been revised.
In this plan, Bellevue Elementary School is "repurposed."
Previous plans call for the school's closure, but this would either close the school or potentially turn it into a specialty school, as some East End members of the rezoning committee have endorsed. George Mason Elementary School would take all of the current Bellevue zone in this plan, helping fill the new George Mason that's set to open next fall.
This option leaves Mary Munford Elementary School untouched, something many parents at the city's whitest and most affluent school have asked for. Parents made that request again at a meeting Wednesday at the school organized by 1st District School Board member Liz Doerr, calling the idea of combining school zones "disruptive."
Other parents, including Kim Gomez, a member of the rezoning committee, advocated for pairing Munford with a majority-black school. "We have to have skin in the game and have our kids in schools together," she said.
This plan leaves Bellevue unaffected, instead filling George Mason by taking some of Whitcomb Court from Fairfield Court Elementary School.
It also includes the three-way pairing in the North Side of the city. Under that plan, Barack Obama and Ginter Park elementary schools would have students for kindergarten through second grade before they go to Linwood Holton for third through fifth grades.
In this option, schools in the west side of the city are grouped together.
John B. Cary Elementary, Fox Elementary and Binford Middle School would create a school "cluster." Students would go to Fox for kindergarten through third grade, Cary for fourth and fifth grades and Binford for sixth through eighth grades.
Munford would be grouped with Carver Elementary — combining the highest-achieving elementary school in the city and the second-lowest — and Albert Hill Middle School. Students would go to Carver for kindergarten through second grade, Munford for third through fourth grades and Hill for fifth through eighth grades.
In this plan, which covers the West End, Cropper suggests combining the school zones for Cary and Mary Munford. Munford would become a K-2 school with students transitioning to Cary — about 2 miles away — for third through fifth grades.
The current Elkhardt-Thompson Middle School building would be "repurposed" under both middle school options. A new middle school is being built on Hull Street Road to replace the school, which officials have said they'd like to demolish and potentially rebuild. The cost for demolishing the school is estimated at $750,000 to $1.5 million.
High schools remain the least affected by the proposals, with 264 students potentially changing schools in both plans.
(804) 649-6012
Twitter: @jmattingly306