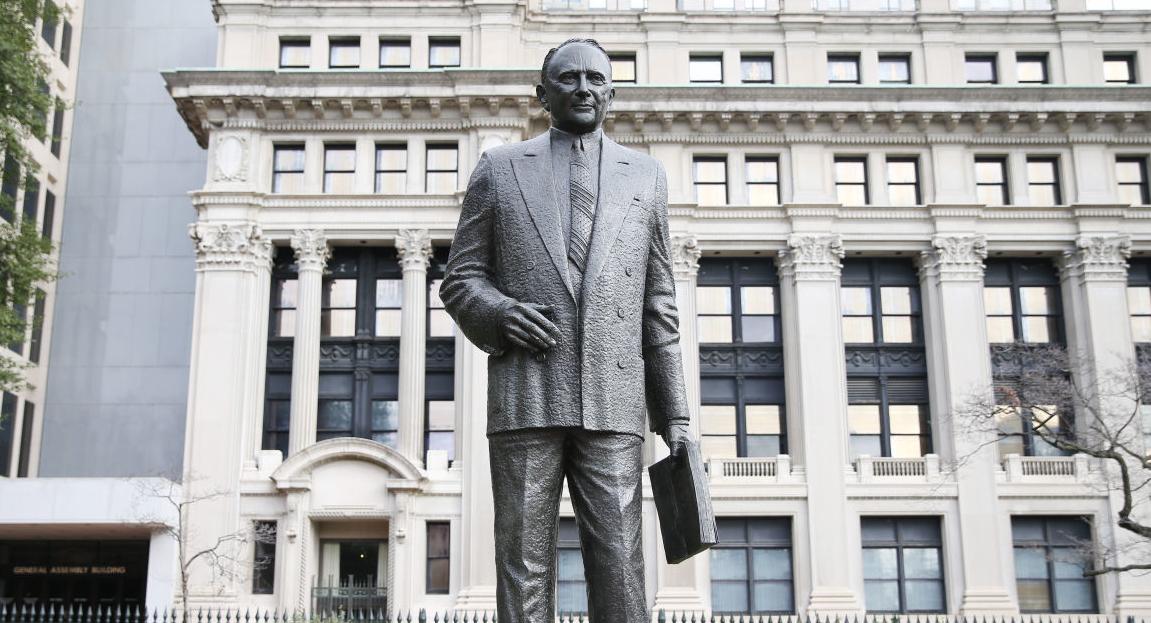 A freshman Republican delegate from Lynchburg has introduced a bill calling for the removal of a statue of former Gov. and Sen. Harry F. Byrd Sr. from Capitol Square.
"Governor Byrd was the architect of Massive Resistance," to school desegregation, Del. Wendell Walker said in a statement. "Through his actions, African Americans were treated as less than human, denied an education, and forced to live in fear.
"Virginians are in the middle of a broad conversation about how we memorialize the past. If we are to truly come to terms with that past, we cannot turn a blind eye to recent history."
House Bill 1305 would direct the Department of General Services to remove the statue that was erected in 1976 and was paid for with private money.
Byrd, a Democrat, served as governor from 1926 to 1930 and as a U.S. senator from 1933 to 1965. He died in 1966.
Walker, a former chairman of the Lynchburg GOP, was elected in November to succeed retiring Del. Scott Garrett, R-Lynchburg. He represents the 23rd District, which includes parts of Amherst and Bedford counties and part of the city of Lynchburg.