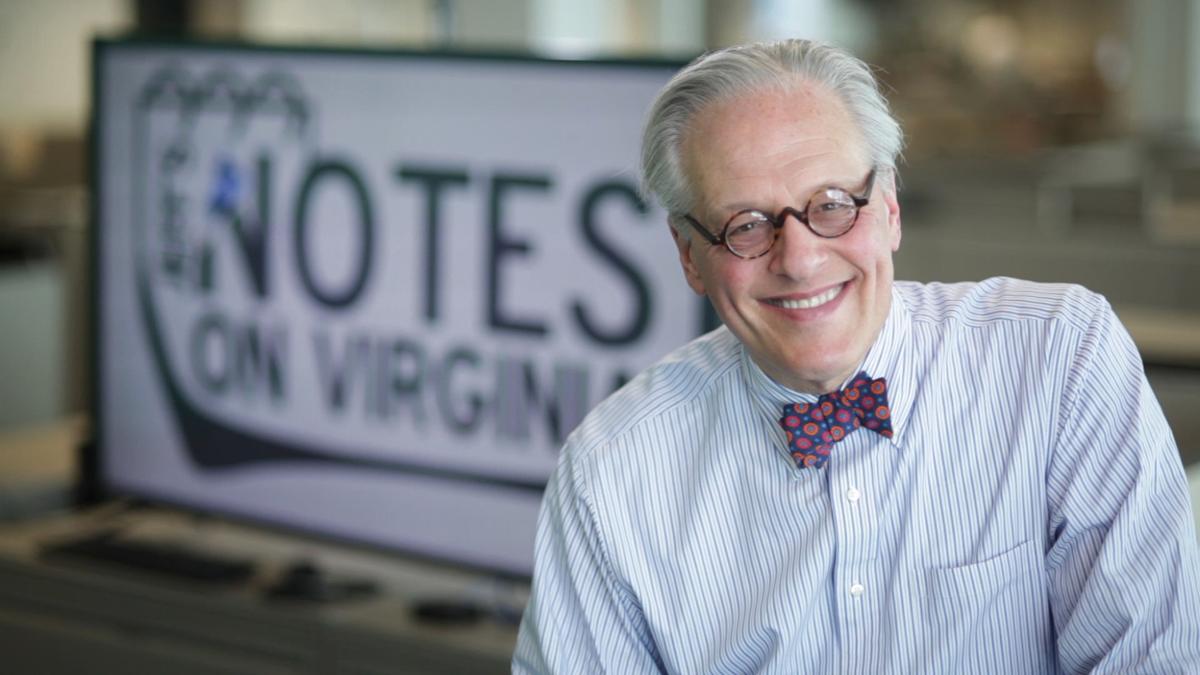 Coming off Labor Day, the poster boy for corporate-cozy Virginia Republicans is a red-haired former Marine, Lyft driver and Democratic Socialist who represents in the state legislature a blue-trending outer suburb of Washington and wants to scrap the ban on making union membership a condition for a job.
Where's Henry Howell when you need him?
These days, Lee Carter, a freshman delegate from Prince William County whom Republicans are targeting for defeat, is — for a GOP struggling to escape the shadow of Donald Trump — the voice and face of a different bogeyman: organized labor, which — if Democrats take back the General Assembly — will surrender Virginia to union bosses.
Or so Republicans, reaching to their 1970s playbook, suggest.
"They're trying to play to fears with the red-baiting," said Carter, whose proposal to abolish the 72-year-old right-to-work law alarms Republicans, not to mention moderate Democrats. "The big thing in a modern context is that Republicans have been calling everyone to the left of Barry Goldwater a communist for 40 years."
In June, as he was introducing himself to voters in his court-redrawn, Democratic-leaning district south of Richmond, House Speaker Kirk Cox posted on Twitter a story in The New York Times cataloging measures friendly to workers, renters, immigrants and low-income New Yorkers that became law because Democrats had taken complete control of Albany in 2018.
Cox, not one these days to mention his Republican pedigree, included a warning that it can happen here, invoking two flourishes with which Gov. Andrew Cuomo defended New York's pivot left: "In Virginia, we cannot let Democrats 'seize the moment' and 'fundamentally transform' our Commonwealth."
To Dick Saslaw of Fairfax, the union-backed Virginia Senate minority leader whose long embrace of business sparked a rare primary challenge by a liberal newcomer, the notion that Democrats would junk the right-to-work law is scare tactics by running-scared Republicans.
"It's not going to disappear," said Saslaw, referring to the law, enacted in 1947 by conservative Democrats in response to a threatened strike against the predecessor to Dominion Energy by the International Brotherhood of Electrical Workers. "Quite frankly, a large part of the public doesn't care or doesn't know it exists."
If Virginia voters should be alarmed by Democrats' bow to labor, then why did they reject in 2016 a Republican attempt to fold the right-to-work law into the Virginia Constitution, opposed as gilding the lily by the traditionally conservative editorial page of The Richmond Times-Dispatch and center-right Republican blogger Brian Schoeneman of Bearing Drift?
Yes, the constitutional referendum was an organizational test for the Virginia AFL-CIO, umbrella for about 220,000 workers. And it came at a time when union membership is rising to 4.6% of the work force from a low of 3.7% in 2007 but well short of its high, 9.2%, in 1992, according to the U.S. Bureau of Labor Statistics.
Yes, the constitutional referendum was concurrent with a presidential election in which the state's growing Democratic preference would peak. That ensured Virginia would be the only Southern state Trump did not carry, likely giving a lift to the anti-amendment effort.
But Schoeneman neatly framed voter thinking on right-to-work, writing more than a month before the referendum that Virginians supported the law; were confident it would endure yet perceived the amendment as unnecessary.
"Even if the General Assembly should shift back to Democratic control — which is exceedingly unlikely until at least after the next census — the chances that they would push to end right-to-work are almost nil," he said.
"In Virginia, the older a law is, the more power and more deference it receives. A law that has been on the books since 1947 — longer than the current iteration of the Virginia Constitution itself — is not going anywhere... Thus, going to such lengths as to amend the Constitution to protect it is like building another moat around the moat around your castle. It might make you feel better, but in the end it's just a complete waste of time and effort."
This year's fight for the legislature is perhaps obscured by Republicans' fevered pitch over what labor might one day win and what labor has lost because of the switch in Virginia from a manufacturing- to service-based economy in which more money is made managing things than making them.
This is the foundation of a knowledge economy, one that places a greater emphasis on the individual than the collective and leaves stranded in the former textile, furniture and mining hubs of the countryside thousands with largely non-transferable job skills.
And who are so angry about it that they vote Republican.
Contact Jeff E. Schapiro at (804) 649-6814 or jschapiro@timesdispatch.com. Listen to his podcast, Capitol Chat, on Richmond.com. Follow him on Facebook and Twitter, @RTDSchapiro. Listen to his analysis 8:45 a.m. Friday on VPM News, 88.9 FM.