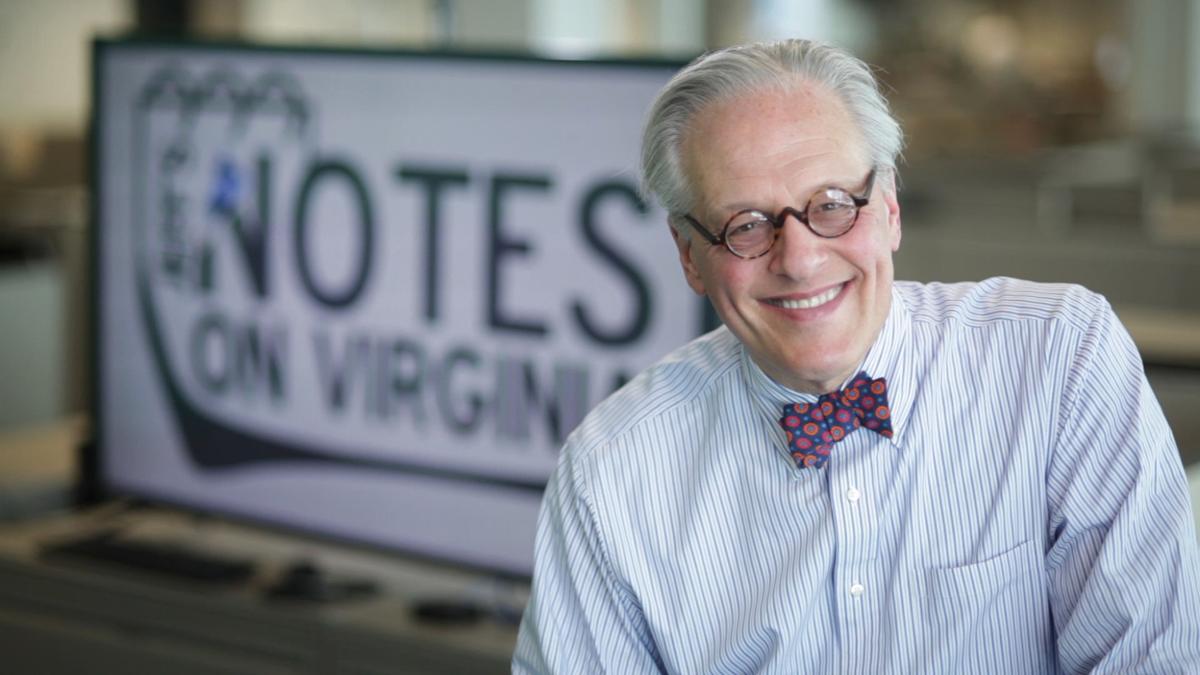 House Speaker Kirk Cox isn't kidding when he warns that Virginia will be a lot different if Democrats snatch back the legislature.
Virginia will be like a lot of other blue states.
The sound and fury of General Assembly races — including Cox's against a well-financed Democratic upstart, Sheila Bynum-Coleman — might lead voters, many of whom are just tuning in, to conclude gun control and school safety are the only issues decided Nov. 5.
The hot-button issues framed in biting television ads and the silent killer — the nasty mail in which a candidate is savaged in the privacy of a voter's home — are those polling suggests motivate large slices of the electorate.
Another is abortion, at least in a bruising fight in Henrico County between Republican incumbent Siobhan Dunnavant and Debra Rodman, the Democratic challenger, that could decide control of the Virginia Senate. Each labels the other an extremist, with Dunnavant against abortion rights and Rodman for them.
But there are many issues getting the short shrift or no mention at all.
They are telling measures of the change remaking Virginia politics: continuing suburbanization, accelerating diversification and an economy dominated by high-wage, knowledge-based service industries.
Some of these are issues that call attention to profound differences among Democrats, whose business-friendly moderates are being squeezed by ascendant liberals: energy and the environment, workplace benefits, health care, criminal justice reform, immigrants, taxes and voter access.
There have been similar tensions among Republicans, though theirs is a center right-far right struggle.
Access to firearms and a related worry, guns in schools, resonate strongly in the Cox-Bynum-Coleman contest in a Colonial Heights-anchored district. That's what the advertising indicates.
Bynum-Coleman smacks Cox for gaveling the legislature out of session in July after 90 minutes rather than act on new firearms restrictions in response to the May mass slaying in Virginia Beach. Cox counters that Bynum-Coleman would yank cops out of public schools, leaving kids vulnerable to violence.
There is no doubt a Democratic legislature, in league with a Democratic governor, would clamp down on firearms, something Republicans stoutly resisted in deference to their party's de facto adjunct, the National Rifle Association.
So expect universal background checks, a ban on bump stocks that allow semi-automatic rifles to mimic automatic weapons, red-flag laws freeing courts to strip firearms from people deemed dangerous to themselves or others, and reinstatement of the one-handgun-a-month statute a Democratic governor secured in 1993 and a Republican governor scuttled in 2012.
There would be a similar rush on reproductive rights, with Democrats erasing some restrictions and resisting others, including a prohibition on so-called late-term abortions. Democrats badly managed that one this past winter, allowing Cox to suggest Gov. Ralph Northam, a physician, favored infanticide.
No less animating for Democrats who support them — and Republicans who don't — are less-mentioned concerns such as dropping a Republican voter ID requirement viewed by Democrats as nothing more than voter suppression. Also, it could be curtains for the work requirement under the 2018 Medicaid expansion that even the Trump administration dislikes.
There's a similar partisan divide over an increase in the state minimum wage to $15 an hour and mandatory sick and family leave, both of which annoy business interests. Twenty-nine states have a minimum wage higher than the federal counterpart. And leave policies are in place in 21 states and Washington, D.C.
Democrat-leaning New Virginians — Hispanics and Asians, abundant in Northern Virginia and likely to tip several legislative and local races there — have been demonized by the monochromatic GOP majority.
A shift in power augurs an affirmation that public services are available, at minimum, to illegal immigrants brought here as children. Look for another push to OK driver's licenses for the undocumented and a permanent end to the practice of seizing the licenses of people who haven't paid court fines and fees.
As for the favorite demon of liberal Democrats, Dominion Energy: The utility knows a Democratic legislature would insist on restored oversight of the industry by the State Corporation Commission, dutifully neutered by Republicans with help from some Democrats. If that doesn't eat into Dominion's profits, perhaps new requirements on renewable energy will.
With a Democratic majority, there would be a new impetus for criminal justice reform, whether it's doing away with fixed sentences, a Republican policy in place since 1994, or raising the felony threshold to $1,000, double what Northam and Cox agreed to last year. It had been $250, meaning someone could swipe a pair of sneakers and end up in the joint with killers and rapists.
One hears that the Equal Rights Amendment becomes a reality under Democrats; tax modernization, too. Though that's a fancy way of saying that taxes will go up.
But, then, that's not something you usually hear in an election year.
Contact Jeff E. Schapiro at (804) 649-6814 or jschapiro@timesdispatch.com. Listen to his podcast, Capitol Chat, on Richmond.com. Follow him on Facebook and Twitter, @RTDSchapiro. Listen to his analysis 8:45 a.m. Friday on VPM News, 88.9 FM.