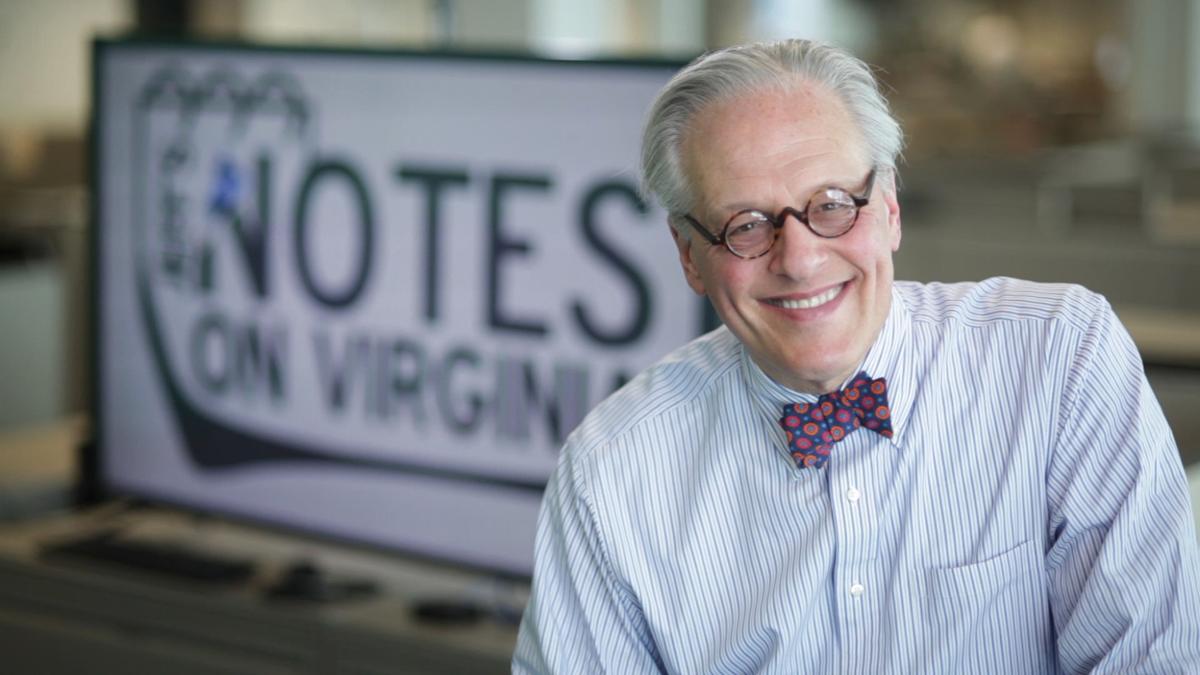 It is not easy changing the subject from a public health emergency if a president of your party is widely viewed as contributing to the dismay, dislocation and death caused by a rampaging disease.
Virginia Republicans are trying.
There are four topics on which Republicans have seized, all of which have emotional appeal: the sputtering economy, gubernatorial overreach, the dearth of coronavirus testing and the parole of a cop-killer.
The most evocative require the least explanation by, ideally, playing to anger or fear — or both. All demand a Democratic fall guy: Gov. Ralph Northam.
That Northam, occasional muddled messaging notwithstanding, has broad public support for his management of the COVID-19 crisis — 78% in The Washington Post-Ipsos poll published this week — means that Republicans must overcome more than an unpopular president.
Donald Trump, likely to lose Virginia in 2020 as he did in 2016, is the reason Northam is governor; that Democrats again control the state's congressional delegation; and that the legislature is blue for the first time in more than two decades.
Todd Gilbert of Shenandoah County and Tommy Norment of James City County, the Republican leaders, respectively, in the House of Delegates and Virginia Senate, are the principal attack dogs of what remains of the government wing of the GOP.
Despite personal differences and clashing personalities, Gilbert and Norment are of one mind in keeping their caucuses on the same page; that is to ignore Trump's performance during the pandemic but do as the president does: distract, dissemble, dismiss.
Not that both haven't seen first-hand COVID-19's toll.
Gilbert's district in the heavily Republican Shenandoah Valley includes tiny Page County, where nearly half of its infections — 129 as of Wednesday — were in a single nursing home. Norment represents central Tidewater, where in March one of the first cases in the state was reported: a doctor at the College of William & Mary.
Thus, for Gilbert, Virginia's bottom-of-the-heap distinction in testing for the coronovirus — as of Tuesday, 49th among the states, according to the Kaiser Family Foundation — is a chance to challenge Northam's administrative chops and to suggest he is not protecting the public.
Northam, along with other governors, most of them Democrats, faults Trump for a shortage of testing kits. Though supplies have increased, pushing up test rates in Virginia to support a planned disease-tracking scheme, the state is stalled in the rankings.
As for Norment, he is mindful of his politically competitive region's dependence on tourism. Historical attractions, beaches and waterways, theme parks and discount shopping are volume operations that have been crippled by the lockdown and rely heavily on low-wage workers, many of them minorities.
The summer travel season — it launches Memorial Day — will, at best, be uncertain given tourist jitters over safety, emblems of which will be masks and social distancing. This is why Republicans, again borrowing from Trump without mentioning his name, have pressed Northam for a full-on plan for reopening the economy.
The physician in Northam favors an incremental approach. So does the politician. Northam recognizes this big state is made up of six little ones, each with a unique economy, widely disparate and with diverse populations but all facing a health threat that has yet to fully flower — and could get worse.
This is why Democratic-leaning Northern Virginia, with the highest infection rates, has — with Northam's consent — another two weeks of restrictions while the rest of the state begins easing them Friday.
Richmond, another Democratic hub, might bid for more time.
It is a reminder that the majority-minority city's duel with the coronavirus is complicated by problems that disproportionately affect communities of color: gaps in health care and income inequality. And these communities supply many of the workers deemed essential these days: grocery clerks, domestics and sanitation personnel.
Northam's shutdown orders have been challenged in court by GOP-friendly interests that, in one case, successfully argued an indoor gun range in Lynchburg should be reopened because, as a circuit court judge would rule, protecting firearms rights — an article of faith among Republicans — takes precedent to a governor's responsibility to protect public health.
Nothing quite riled Republicans, however, like the planned release on parole of a man convicted of shooting dead a Richmond police officer in 1979. He served 40 years of a life term.
It played to the GOP franchise on law and order. It featured elements of race, with a black murderer and a white victim. It looked as if Democrats were asleep at the switch — until they announced a delay on the inmate's release and an investigation into the parole board's decision.
Plus, Northam would not consent to a Republican-proposed moratorium on the release of inmates convicted of violent crimes and still eligible for parole. For Republicans, it was a welcome diversion — one, they think, might scare Virginians already scared by a different killer.
Contact Jeff E. Schapiro at (804) 649-6814 or jschapiro@timesdispatch.com. Listen to his podcast, Capitol Chat, on Richmond.com. Follow him on Facebook and on Twitter, @RTDSchapiro. Listen to his analysis 8:45 a.m. Friday on VPM News, 88.9 FM.