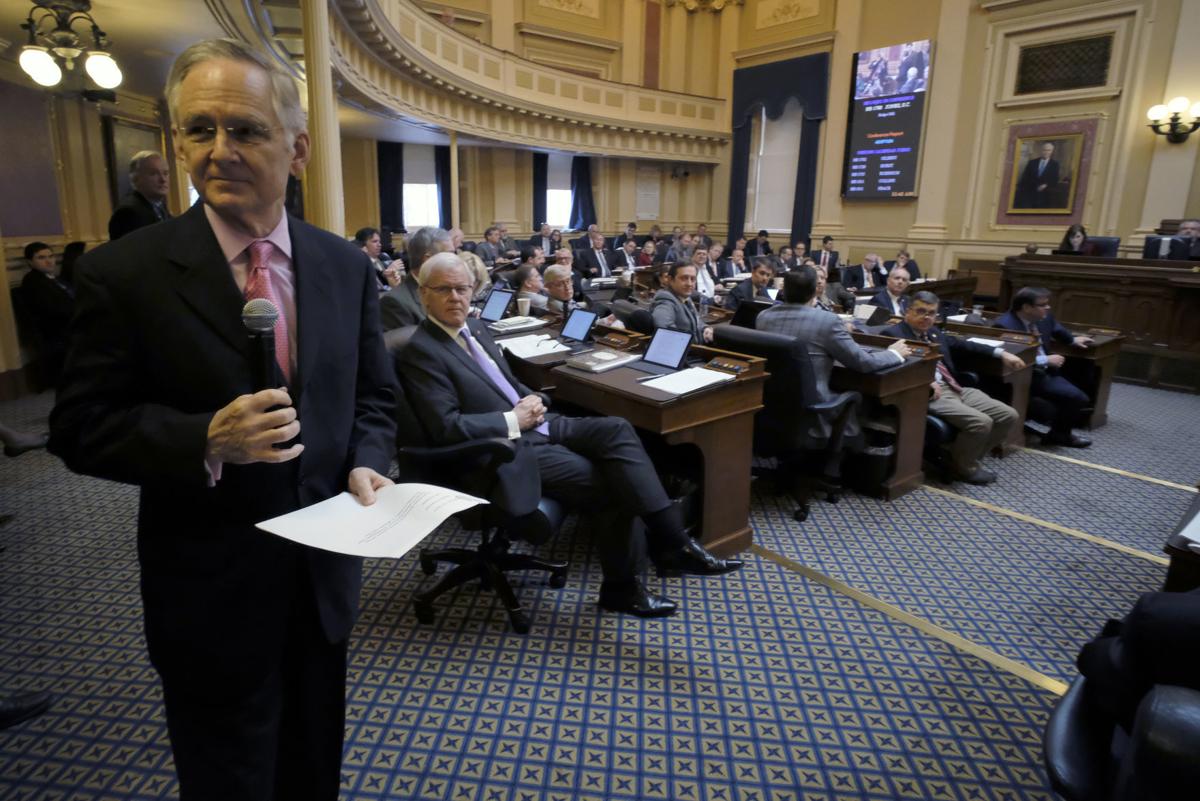 Virginia Senate Majority Leader Tommy Norment, at one time the highest-paid adjunct professor at the College of William & Mary, is no longer teaching at the school.
University spokesman Brian Whitson said it was university practice not to discuss details of personnel decisions.
Norment, R-James City, said in a statement that he decided to leave his job of 11 years because of time constraints balancing a General Assembly election year and his job as a lawyer at the firm Kaufman & Canoles.
Norment has taught law and government at William & Mary; in the past year he was a lecturer, taught government in the fall and worked with internship programs in the spring at a salary of $35,000.
He previously also served as an adviser to President Taylor Reveley, earning $60,000, which The Daily Press newspaper reported in 2017 made Norment the highest-paid adjunct professor at William & Mary. His salary was reduced from $60,000 to $35,000 in 2018 after his role as a presidential adviser was removed.
A decade ago, Norment drew scrutiny over a $160,000 salary he received from William & Mary to teach and be a legal adviser. His role as legal adviser was dropped, and his pay was reduced to $60,000.
As co-chairman of the budget-writing Senate Finance Committee, Norment has significant power over how much state money universities receive.
"It was a privilege to teach William and Mary students, who helped keep me mentally sharp with intellectually challenging questions and lively discussions," Norment said in a statement.
"I always challenged them to consider public service and am pleased to say many of my former students are civically engaged, and some have been elected to the Virginia General Assembly and local public offices."
Other sources of income Norment reported on his most recent statement of economic interests include his law job and his job as a commissioner of accounts, a state job to which he is appointed by a judge and oversees disposition of estates.