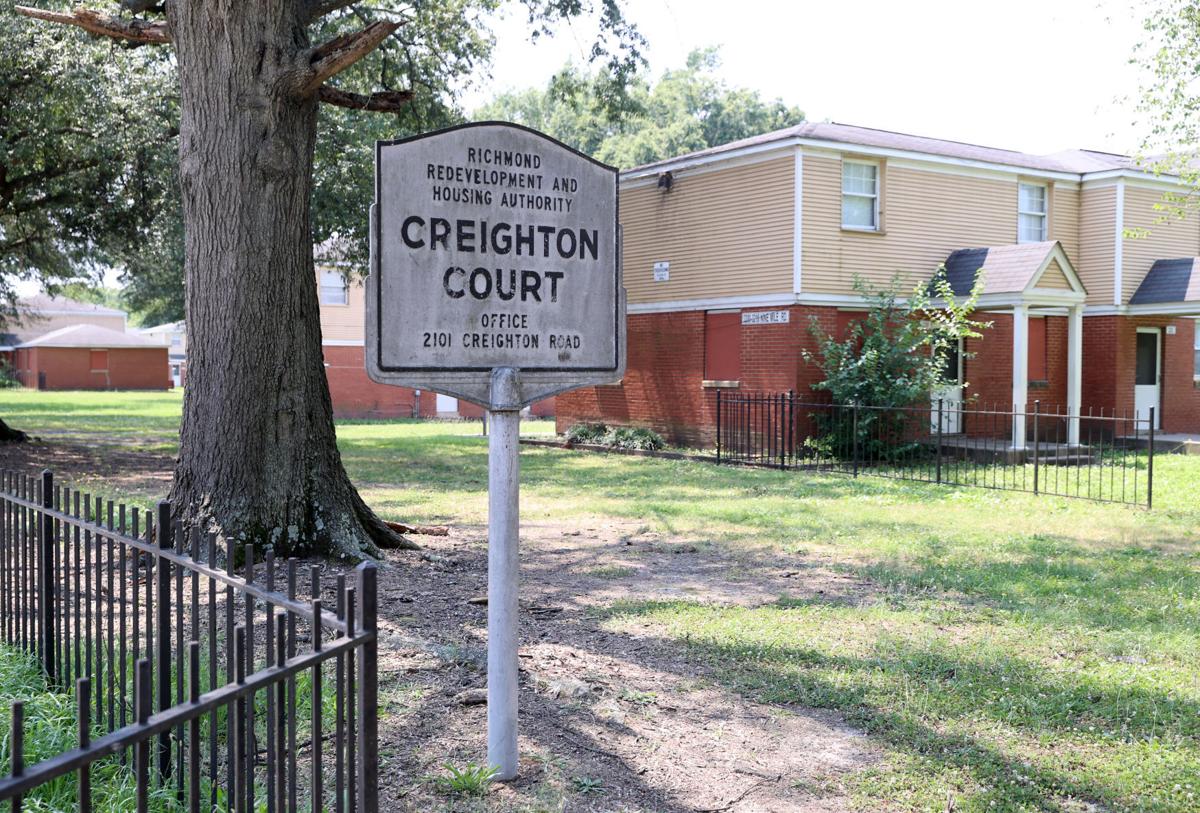 The preliminary blueprint to replace an East End public housing community faces a pivotal vote when the Richmond City Council meets Monday.
The council is scheduled to weigh the Creighton Court Community Unit plan, laying out how as many as 700 new apartments, town houses and other housing could rise on the 38-acre property over the next 10 years.
Construction on the mixed-income development is expected to begin next year, following a phased demolition of the 504-unit public housing complex that officials have said is planned to start this year.
"I hope we'll be able to move forward without any more delays and we'll be able to fulfill our mission to provide better quality housing for our residents," said Neil Kessler, acting chairman of the Richmond Redevelopment and Housing Authority's Board of Commissioners.
The city's Planning Commission endorsed the site proposal in July. If approved by the full council on Monday, the decision will mark the latest in a series of milestones for the long-running project led by RRHA and The Community Builders, a nonprofit developer.
Since former Mayor Dwight C. Jones' administration, city and RRHA leaders have said redeveloping Creighton would help deconcentrate poverty in one of the city's poorest neighborhoods while connecting residents with more resources, opportunities and better quality housing. More recently, RRHA officials have emphasized the deteriorating conditions at Creighton, which dates to the 1950s, as the impetus for advancing the plans.
Tenant advocates have criticized the project, saying it amounts to forced displacement of residents who are not guaranteed to reap any benefits. Others have pointed out that it will reduce the number of deeply subsidized units available to people in a region where those are already scarce and thousands are in need of affordable housing. The housing authority's own waiting list for public housing had more than 13,000 people on it as of this spring.
"RRHA must redevelop its communities in a way that prioritizes the needs of its current residents, as well as other eligible families across Richmond, and guarantees a long-term supply of housing that is affordable for extremely low-income families," the Legal Aid Justice Center and Virginia Poverty Law Center wrote in response to the agency's annual plan submission over the summer.
The plan outlined the housing authority's intent to redevelop its six largest public housing communities in a manner similar to what officials have proposed for Creighton.
The U.S. Department of Housing and Urban Development granted RRHA's request earlier this year to raze the first 192 units of the public housing complex. A second application for the 312 units that would remain is still pending.
About half of Creighton's units are already vacant, the result of an RRHA decision to cease leasing in 2019.
Of the roughly 100 households that would have to move from Creighton when the first phase of demolition begins, the majority do not want to return to the redeveloped property, according to a survey of residents earlier this year and subsequent follow-up meetings with households that would be affected.
Two out of three households have said they want a portable voucher that would allow them to seek an apartment in the private market while maintaining rents calculated based on their income. About one in five said they want to remain in Creighton, a choice that would require moving into another public housing unit until construction of the first phase of the project is completed.
Earlier this year, Virginia Housing approved a low-income housing tax credit award for the first phase of construction in the redevelopment. That will deliver 68 new units, 21 of which will be reserved for households with federal project-based vouchers, RRHA officials have said. The remaining units will be available to households making less than 60% of the area median income, or $54,000 for family of four in the Richmond metro area.
RRHA officials have said tenants could begin moving into the new homes in 2023. The timeline for subsequent phases depends on the housing authority and The Community Builders securing funding for construction.
The council is slated to convene at 6 p.m. Monday.
(804) 649-6734
Twitter: @__MarkRobinson