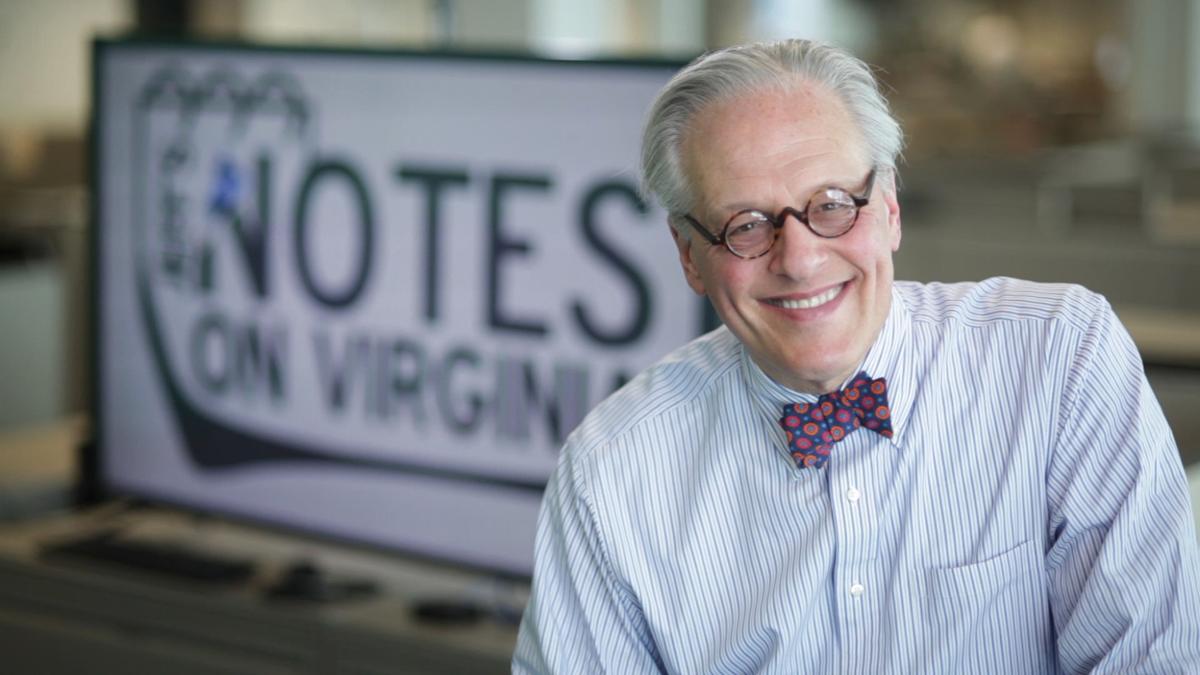 Ray Pethtel's business was the people's business.
Pethtel, who died in Christiansburg this past Saturday at 83, was the first director of a Virginia government agency — created by a somewhat-reluctant legislature in 1973 — that makes sure taxpayers get their money's worth. It does so the old-fashioned way: spotlighting the inner workings of the bureaucracy. Pethtel's agency promoted efficiency, reform, accountability and transparency.
Its work wasn't always pretty and its findings could be stinging. But costly programs such as prisons, transportation, mental health, the multibillion-dollar pension fund, the state's computer agency and efforts by governors in both parties to prune the Virginia payroll might have been costlier were it not for, on occasion, motivation by humiliation.
Pethtel's agency was about the art of governance, though it had an inartful name: the Joint Legislative Audit and Review Commission. It is the investigative arm of the General Assembly — an instrument of its oversight power, which largely is rooted in its authority over spending — and almost universally is referred to as "Jay-Lark," based on its acronym: JLARC.
Ted Morrison, the former state corporation commissioner who, as a Democratic member of the House of Delegates from Newport New carried one of the bills that birthed JLARC, remembers when delegates and senators interviewed candidates to run the commission and build its staff.
"There was this guy from New York State — Ray Pethtel — and we settled on him," said Morrison, whose signature as a legislator and a regulator was his sharp-eyed skepticism and sometimes acid tongue. "It's probably the best day's work we've ever done."
Born in Ohio, raised and educated in Pennsylvania, and schooled in government in Albany, N.Y., and Washington, D.C., Pethtel came to Virginia — a more insular and hidebound place a half-century ago — as the total outsider. He was the ultimate insider as he was concluding his career less than a decade ago, advising Virginia and five other heavily rural states along Interstate 81 on ways to strengthen the corridor's economy.
"He was a systems guy who wanted people to accomplish things and to work together," Phil Leone, one of Pethtel's original hires at JLARC and successor as director, said of his former boss. "And he was the kind of guy who took risks because that's how things change."
This couldn't have been clearer when Pethtel, a burly, Penn State grad whose first job was with the New York legislature, left JLARC in 1986 to run the highway department for Jerry Baliles, a Democrat elected governor the previous year who would push through the General Assembly a bundle of tax increases for roads, rails, mass transit, harbors and airports that was unmatched in its largess until Republican Bob McDonnell's administration 27 years later.
It wasn't enough for the Virginia Department of Transportation (VDOT) to spend more. It had to spend better, said Baliles, for whom Pethtel would, among other things, demand that the agency's planners, engineers and contractors be more attentive of the impact on the environment of accelerating highway construction and increased traffic.
Though by that time Pethtel had spent a dozen years nosing around government as JLARC's director, he had acquired — through its scrutiny of VDOT — a special interest in transportation. As Morrison put it, "He became imbued with highways."
Pethtel would remain commissioner through the term of Democrat Doug Wilder, who had expressed doubts about the Baliles tax hike. With the election of an openly tax-hostile Republican governor, George Allen, Pethtel departed for Blacksburg to lead Virginia Tech's transportation institute, a now-500-employee, $50 million-a-year center that does cutting-edge research on roads and vehicles.
JLARC emerged at a time when state legislatures, responding to the growth of a federal government spurred by social and political upheaval in the 1960s, became more activist and more professional in developing and financing programs. That included a more robust, more serious penchant for oversight.
It was an idea on which Virginia, clinging to the best government-is-a-small-government ethos of the state's rural past, was not easily sold. Alan Rosenthal, a nationally recognized state government guru at Rutgers University in New Jersey, was brought in by proponents to make the case to uncertain legislators for what would become JLARC. And it was Rosenthal who would put in a plug for its inaugural director: Ray Pethtel.
On Pethtel's watch, JLARC — its first study was a microscopic look at the community college system, then and now a cornerstone of the state's job-training efforts — would become a who's who of future Virginia government big shots. From its staff would emerge three finance secretaries, a state comptroller, a gubernatorial chief of staff, the manager of the General Assembly's info-tech agency, a House clerk and the head of the Virginia Retirement System.
Some moved on, some retired, some still are on the job — all, like Pethtel, made the people's business their business.
Contact Jeff E. Schapiro at (804) 649-6814 or jschapiro@timesdispatch.com. Listen to his podcast, Capitol Chat, on Richmond.com. Follow him on Facebook and on Twitter, @RTDSchapiro. Listen to his analysis at 8:45 a.m. Friday on VPM News, 88.9 FM.