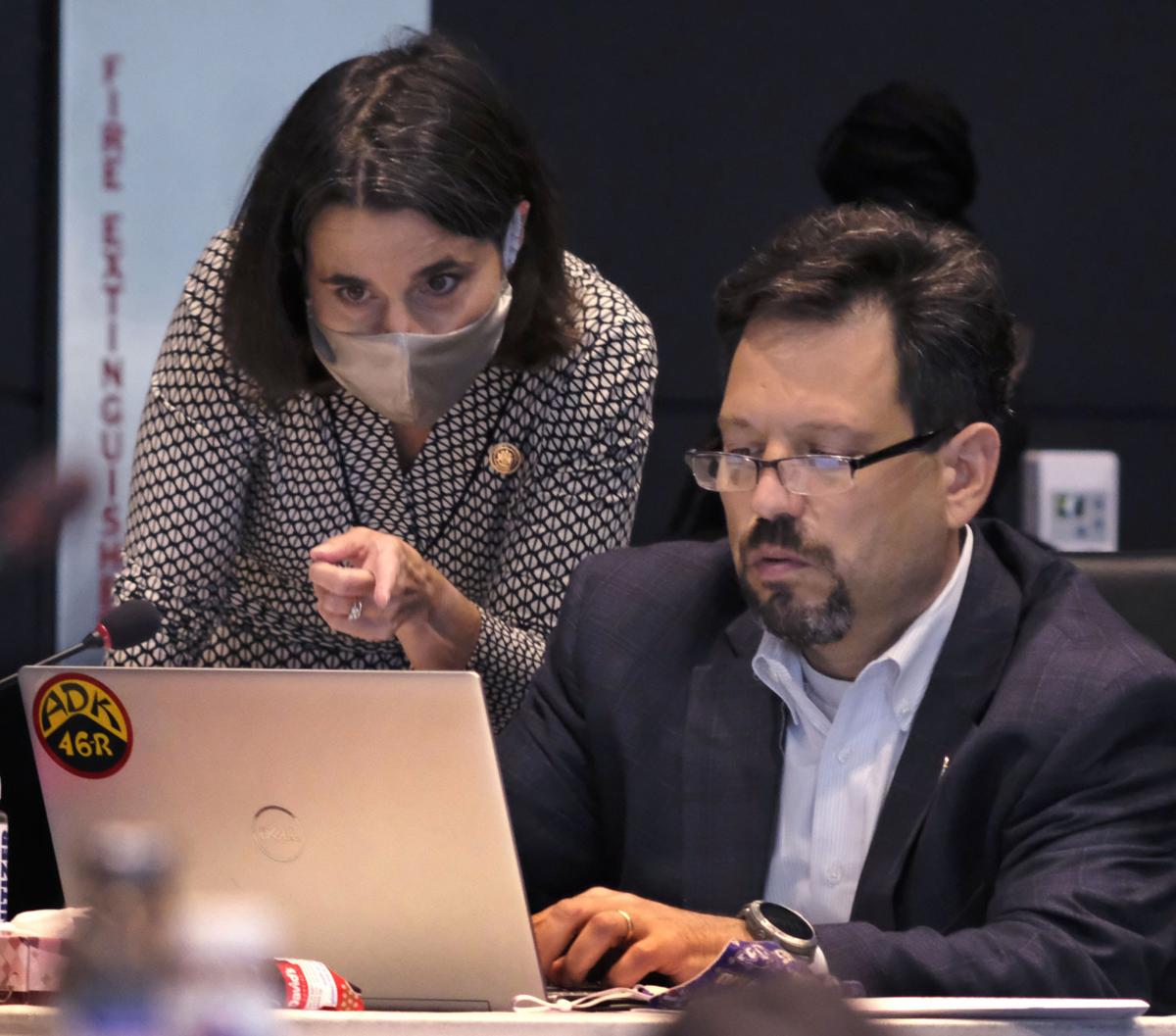 Senate lawmakers on Wednesday approved legislation that would establish state oversight of Virginia immigration facilities, allowing the state to inspect and require health safety standards of privately owned federal detention centers such as those in Caroline County and Farmville.
The 21-16 vote on Senate Bill 5017 would change the state's definition of "local correctional facility" to allow jurisdiction over health inspections. Under current law, the Virginia Department of Health could not require the facilities to implement recommendations and had to be invited in.
"We have seen egregious and horrible stories of ICE facilities in other states," said Sen. Jennifer Boysko, D-Fairfax, who proposed the legislation. "This bill will give us the teeth to allow our people to go in and make sure that they are being maintained in proper sanitation. Get inspectors in."
Its adoption reflects outrage among some elected officials and among immigrant advocates around the country following whistleblower reports that a U.S. Immigration and Customs Enforcement facility in Georgia forced hysterectomies on detained immigrants (ICE denied the allegations) and that the federal agency flew detainees to Virginia so the planes could transport agents to quell Washington, D.C., protests on June 2.
The transfers sent to Farmville's immigrant detention center spurred the largest COVID-19 outbreak in an ICE facility, with 97% of detainees testing positive.
"This is the first time, as far as we can tell, that Virginia is tackling transparency and accountability at its two ICE detention centers," said Luis Oyola, an organizer with the Legal Aid Justice Center. "ICE has made it clear they aren't looking out for detainee health. It's time for Virginians to step in."
Sen. Mark Peake, R-Lynchburg, who opposed the legislation, said the bill would affect the economy of surrounding rural areas.
"That is a national-level issue. We need to talk to Congress folks," Peake said. "It brings millions of dollars into the local economy. I'm concerned that by trying to control ICE at the state level, interfering with a federal pre-emption law, we could risk losing all those jobs."
In the months leading up to the Farmville facility's first COVID-19 death on Aug. 5, U.S. Sens. Mark Warner and Tim Kaine urged the federal government to intervene, citing a "clear risk to individuals within the facility" as well as staff and released detainees.
On July 22, Gov. Ralph Northam called on the president to send in the Centers for Disease Control and Prevention to inspect the facility after asking for more COVID-19 testing in May. By then, the number of people infected ballooned to more than 230 individuals.
The CDC responded with an on-site visit the week of Aug. 15 that found testing delays affected the center's ability to isolate and quarantine individuals.
In a Sept. 10 statement, a spokesperson for Immigration Centers of America, which privately owns the facility, said that "there is no clinically indicated need for additional testing at this time" but that it will continue to consult with the health department and follow CDC recommendations.
(804) 649-6103
Twitter: @sabrinaamorenoo