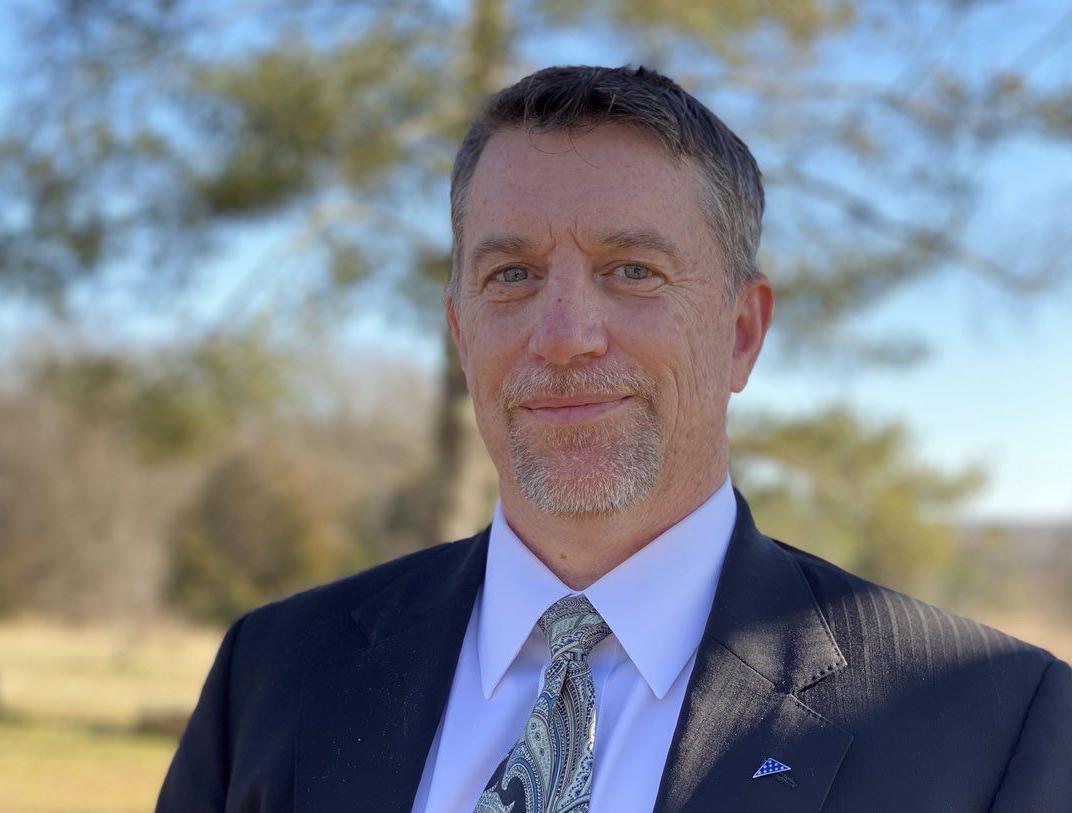 A semi-retired businessman in Powhatan County has been fighting for nearly a decade to prove a British bank was illegally helping Iran and, indirectly, terrorists.
The effort has led Robert Marcellus from his farm along the Appomattox River to Washington, D.C., New York and London. He's retained lawyers, used encrypted communications and met with U.S. Department of Justice officials, New York financial regulators and White House staff.
It's been an uphill battle. Last year, a federal judge in Manhattan tossed the self-taught currency trading expert's case against the Standard Chartered Bank, brought under the U.S. False Claims Act. Two months later, an unlikely source boosted his efforts: a journalism project that shed light on how global banks profit from corruption, made possible by Natalie Mayflower Sours Edwards, a former U.S. Treasury Department official who lives on the other side of Richmond in Quinton.
The FinCEN Files, launched last September, is built on information from more than 2,100 confidential U.S. Treasury Department Suspicious Activity Reports (SARs) that Edwards leaked to a BuzzFeed reporter. Banks and other institutions are required to file the reports on clients with the Treasury Department's Financial Crimes Enforcement Network, an intelligence arm that combats global money laundering.
The reports and other records "show that five global banks — JPMorgan, HSBC, Standard Chartered Bank, Deutsche Bank and Bank of New York Mellon — kept profiting from powerful and dangerous players even after U.S. authorities fined these financial institutions for earlier failures to stem flows of dirty money," the International Consortium of Investigative Journalists and BuzzFeed found.
The journalists detailed how U.S. agencies tasked with enforcing money laundering laws rarely do; cases that are brought fail to interrupt the unlawful flow of money, a dynamic at the heart of Marcellus' claims.
"In some cases the banks kept moving illicit funds even after U.S. officials warned them they'd face criminal prosecutions if they didn't stop doing business with mobsters, fraudsters or corrupt regimes," said the BuzzFeed report.
Marcellus had never heard of Edwards until last year. Now, his legal team hopes to use the still-confidential SARs she leaked to advance a case that could net him millions of dollars.
Edwards did not respond to a request for comment for this story. She is slated to begin a six-month sentence at a federal prison in West Virginia on Sept. 3 for leaking the documents, an act she and supporters say was whistleblowing.
Marcellus said his primary goal was stopping money from getting into the hands of terrorists, not compensation; any kudos or reward for his work is far from assured.
If his case proves successful, he could receive part of any settlement recovered by the government for exposing fraud under the False Claims Act, which was enacted in 1863 to counter fraud by defense contractors during the Civil War. It allows private citizens to file suits on behalf of the government, called "qui tam" suits, against people defrauding the government.
There were $2.2 billion in settlements and judgments under the act — $1.6 billion of which arose from qui tam lawsuits, in the year that ended last Sept. 30, according to the U.S. Justice Department. Some $309 million was paid to individuals who exposed fraud or false claims.
But the government exercises significant control over such cases by joining with the citizens; declining to join and allowing the citizens to go forward on their own but no longer anonymously; or, as happened in this case, declining to join and moving to dismiss the suit.
Marcellus' first effort came in 2012, when he and Julian Knight, a former Royal Air Force pilot and executive at SCB's Dubai branch, reported alleged SCB money laundering for Iranian clients to federal and New York state financial regulators after learning U.S. authorities were investigating the bank.
That year, the New York Department of Financial Services, the U.S. Treasury Department's Office of Foreign Assets Control and the Federal Reserve Bank reached settlements with SCB for hundreds of millions of dollars for violations of U.S. law in dealings with Iranian customers from 2001 through early 2007.
Marcellus and Knight, who were friends and had done business together since 1999, believed the government was being hoodwinked by the bank, and that SCB's Iranian money-laundering operation far exceeded what regulators had been led to believe in reaching the 2012 settlements. On the suggestion of a regulator, he and Knight filed suit against SCB, under the name "Brutus Trading LLC," a company they created to protect their identities.
They turned over internal data to New York and federal investigators. Another SCB employee, Anshuman Chandra, surreptitiously turned over more trading data — some of it directly to the FBI at the U.S. Consulate in Dubai, including spreadsheets with hidden columns.
They say those efforts triggered federal and state investigations in 2013 that led in April 2019 to a combined $1.1 billion government settlement with SCB for "apparent violations of multiple sanctions programs" primarily involving Iran.
The government argued otherwise, accusing Marcellus and Knight of engaging in "repeated distortions" about what they shared in 2012. The men ultimately dropped their initial complaint in 2017, then resurrected it a year later.
They alleged in 2019 court filings that from early 2001 to at least 2014, SCB illegally moved hundreds of billions of dollars across thousands of transactions through the U.S. financial system for individuals, businesses and financial institutions subject to U.S. economic sanctions because of their links to Iran.
"This case arises out of the financing of brutal terrorist atrocities across the globe through the elaborate inter-bank system in the United States by which banks clear and settle credits and debits in their Eurodollar accounts with other banks around the world on a daily basis. This U.S. dollar clearing and settlement system is central to the operation of the global economy, among other things providing financial institutions and nations with essential access to global trade-finance credit denominated in U.S. dollars," the complaint alleges.
According to Marcellus and Knight, "over half of the Iranian government's revenues and the vast majority of Iran's export revenues originate from the sale of oil and gas, a market largely denominated in U.S. dollars, known as 'petrodollars,' and because Iran's currency, the Rial, is one of the world's least valued currencies, the Iranian regime is dependent on access to the U.S. dollars it maintains in the Eurodollar market and the interest income on its petrodollar funds.
"Important for this case, this financial dynamic also means that Iran depends on access to U.S. dollars to fuel its efforts to acquire weapons of mass destruction and to buy the increasingly sophisticated weaponry relied upon by its terrorist proxies," says the suit.
Last year, U.S. District Judge Paul A. Engelmayer threw out their claim after the government asserted that the 2019 settlement was not the result of information supplied by Marcellus and Knight.
Then last September, the FinCEN Files was published based on confidential U.S. Treasury Department SARs leaked to a BuzzFeed reporter by Edwards in 2017 and 2018.
In court filings, Marcellus, Knight and their lawyers contend that the still-confidential reports support the allegations they made against SCB in 2012, and contradict what the government told the judge when seeking dismissal of their case.
Their lawyers are asking Engelmayer to take the case back, alleging that the government committed fraud on the court when it said it had no evidence supporting the claims.
For Marcellus, even if he and Knight fail to win anything, he believes they stopped money from getting to terrorists.
"At the end of the day, we did a good thing," he said.
Marcellus grew up in suburban Washington and moved to the Richmond area in 1994. He runs a small business, Richmond Optimus LLC.
"I'm just a kid that had an interest in stocks and commodities in high school and stuck with it," he said, adding that he passed a rigorous certification test, the national commodities and brokers exam, at age 21.
His business advises people on currencies, commodities and stock and bond futures.
He has been active in state and local Republican politics. His current lawyer in the case, Patrick McSweeney, is a friend and former chair of the Republican Party of Virginia who has represented Marcellus before in an ultimately unsuccessful suit filed against the Virginia State Board of Elections in 2015.
Marcellus initially intended to remain anonymous. So did Knight and Chandra, with whom Marcellus communicated through an intermediary for several months in 2013, obtaining data on SCB trades between 2007 and 2013. Marcellus said the government promised to protect Chandra and his family should he get exposed, a risk Chandra undertook to deliver about 20,000 SCB records to the U.S. Consulate in Dubai in 2013.
"I had already forwarded other SCB records to an individual in Dubai who had been asked by Robert Marcellus to serve as an intermediary for the purpose of providing those records to government investigators reviewing SCB transactions for possible sanctions violations," Chandra said in a declaration filed for the case.
The identities of Knight and Chandra, an Indian national, ultimately were revealed to the bank by authorities during the investigation after they had been assured anonymity, Marcellus said. He said, "I wonder what message we send as a nation to non-U.S. nationals who risk it all to help us fight terrorism and money laundering? I wonder why the government has to think they are the only ones who can uncover fraud?"
The 2012 suit was unsealed and voluntarily dismissed in 2017 — the government wanted to pursue its investigation, and Marcellus and Knight wanted to remain anonymous. The dismissal was "without prejudice," permitting Brutus Trading to refile it later.
In December 2018, it was publicly revealed that the government was investigating SCB. The lawyer for Brutus Trading at the time, David Koenigsberg, reminded officials that it was his client in 2012 that "spurred the government" to investigate whether SCB had violated its agreement by failing to fully disclose its prohibited dealings with Iranians and Iranian government agencies after 2007.
Koenigsberg outlined the information provided by Brutus Trading from 2012 to 2017 and told officials the work "should not be overlooked in the event there is 'a resolution of the Government's pending investigation of SCB's possible historical violations of U.S. sanctions and law after 2007.' "
In November 2018, Brutus refiled its claim under the False Claims Act. In April 2019, the U.S. Treasury Department's Office of Foreign Assets Control, OFAC, announced a $639 million agreement with SCB to settle its potential civil liability for apparent violations of U.S. economic sanctions. It was part of a $1.1 billion combined resolution between the bank and federal, state, local and United Kingdom governments.
"From June 2009 until May 2014, SCB processed 9,335 transactions totaling $437,553,380 that were processed to or through the U.S. All of these transactions involved persons or countries subject to sanctions programs administered by OFAC," the department said. "The majority of the conduct concerns Iran-related accounts maintained by SCB's Dubai, UAE branches." SCB Dubai is where Knight worked until 2011.
The government asked Engelmayer to dismiss the amended complaint in August 2019, arguing that Brutus Trading had nothing to do with the 2019 settlement. Patrick M. Bryan, the assistant general counsel for enforcement with the Board of Governors of the Federal Reserve System, told the judge that the 2019 settlements "were based on information obtained in connection with the separate, independent investigation."
The judge in July 2020 sided with the government. Brutus Trading, now represented by McSweeney and his colleague, Robert J. Cynkar, appealed.
They contend Marcellus and Knight were denied due process when the judge dismissed the case after hearing only the government's side. They contend that testimony from Daniel Alter, the former general counsel for New York State Department of Financial Services, refutes what the government told the judge.
Marcellus was contacted after appealing by BuzzFeed which — along with the International Consortium of Investigative Journalists, ICIJ — was quietly scrutinizing the SARs that Edwards leaked. In January 2020, he met with a BuzzFeed reporter, discussed the SARs and crosschecked evidence that appeared to overlap with his suit, Marcellus said.
According to McSweeney, BuzzFeed determined that at least 35 transactions by SCB with sanctioned Iranian parties were represented in documents provided to federal and New York investigation teams by the Brutus suit in 2012 and 2013.
As such, Marcellus and his lawyers filed a request that Engelmayer take the case back from the appeals court, arguing that the project discredited the government's claims that information shared with U.S. authorities was "meritless."
The U.S. attorney's office disagrees and argues that even if the SARs are relevant, obtaining them via a court order, especially from a third party, is not appropriate. The law prohibits the use of SARs in "a private legal proceeding."
McSweeney wrote, "To be sure, SARs do not by themselves 'prove' illegal activity, but the fact that SCB itself submitted them and that they appear to echo Relators' contentions, makes them powerful evidence to impeach the claims by Government witnesses that [Brutus'] position is meritless."
He wants the judge to order the disclosure of SARs in possession of BuzzFeed; to order the depositions from a New York Financial Services official and two FBI agents; and to order that they be given access to the 20,000 documents produced by Chandra, among other things.
The government said an unlawful disclosure to the media should not circumvent the confidentiality of leaked SARs and pointed to First Amendment concerns associated with compelling BuzzFeed to hand over files.
Alexander Manful, with the Treasury Department's OFAC, made it clear in a declaration last March that he is fed up with the case, describing the efforts as "futile" and "without merit."
"I and other OFAC personnel have spent hundreds of hours of agency time and countless agency resources responding to and refuting Relator's misstatements over the past year," Manful said.
SCB did not respond to a request for comment on this story. However, in a retaliation suit filed by Knight and Chandra against SCB — also since dismissed — the bank argued that not only was the retaliation suit baseless, so too was the Brutus False Claims Act suit, which the bank called meritless.
The bank noted that the Brutus suit had been dismissed. "The government investigated Plaintiffs' purported FCA allegations and was unable to substantiate them. Moreover, the government concluded that 'even if credited factually' those allegations would not establish the existence of an 'obligation to pay or transmit money to the Government,' " added the bank in court papers.
The request for Engelmayer to get the case back from the appeals court has been sitting before the judge since March 17.
It is not known when he will rule.
"At a minimum, the government owes me a 'thank you,' and an apology to Julian and Chandra," Marcellus said. An award would also be helpful, he added. "Chandra and Julian need every penny to rebuild their lives," he said.