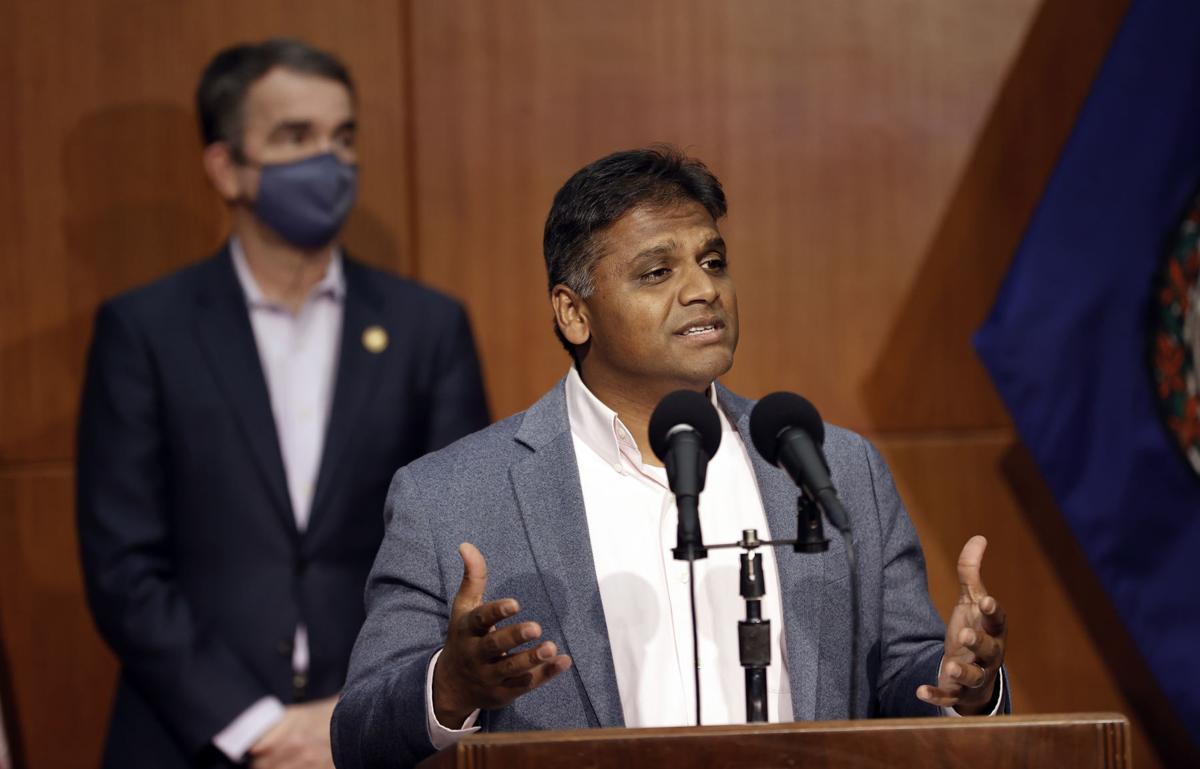 Virginia is pushing ahead and expanding vaccine eligibility despite hitting a snag with Johnson & Johnson dose shortages.
The state's weekly vaccine allocation is dwindling because of Johnson & Johnson's manufacturing problems. This past week, Virginia received 124,000 J&J doses. Next week, it will receive only 14,800 shots, said Dr. Danny Avula, the state's vaccine coordinator.
All Richmond-area health districts moved into Phase 2 of COVID-19 vaccinations on Friday, making every person age 16 and above eligible for a shot. By April 18, anyone in the first phase of vaccine priority who wants a dose will at least receive a sign-up link, state officials have promised.
"An appointment may not be available immediately [come April 18] but you will have a chance to be vaccinated by the end of May, at least for a first dose," Avula said in a press call Friday.
Plans to vaccinate college students before they return home for the summer are running into some delays because of the lack of J&J doses. Some higher education institutions that were planning on beginning to vaccinate students next week will have to push it out a week or two, Avula said.
While not necessarily concerned about the health impact of a college student contracting COVID-19, Avula said it's helpful to vaccinate students because they are transmitters.
"When you look at that young population, because of their behaviors, their adherence to mitigation factors, they are spreaders of the disease," Avula said, adding that as some colleges prepare for in-person graduations, having students fully protected is beneficial so the events don't become superspreaders in the coming weeks.
Not having immediate vaccine appointments come April 18 and a delayed rollout in inoculating college students are the two main consequences of the J&J shortage, Avula said.
While J&J's allocation is extremely low, Virginia is set to receive nearly 425,000 first and second doses between Pfizer and Moderna for this coming week, Avula said Friday.
Despite the setbacks, Virginia is set to receive federal funding to widen its vaccine accessibility, especially in ensuring equity with distribution.
The Centers for Disease Control and Prevention announced Tuesday that it's providing Virginia $77.1 million in funding to help eliminate accessibility barriers limiting vaccine uptake and equitable distribution among the state's most affected populations.
Avula previously said a portion of the funding will be used to address vaccine mistrust and bolster existing outreach in Black and Latino communities.
He expects to address vaccine hesitancy at the end of May or early June, through providing doses to private health care providers.
"We do know that private primary care doctors and nurses have tremendous influence over vaccine-hesitant patients," Avula said Friday. "For those patients who are on the fence, having the ability to talk to their provider who they have a relationship with will hopefully get us to that last 10% to 15% [of vaccinations.]"