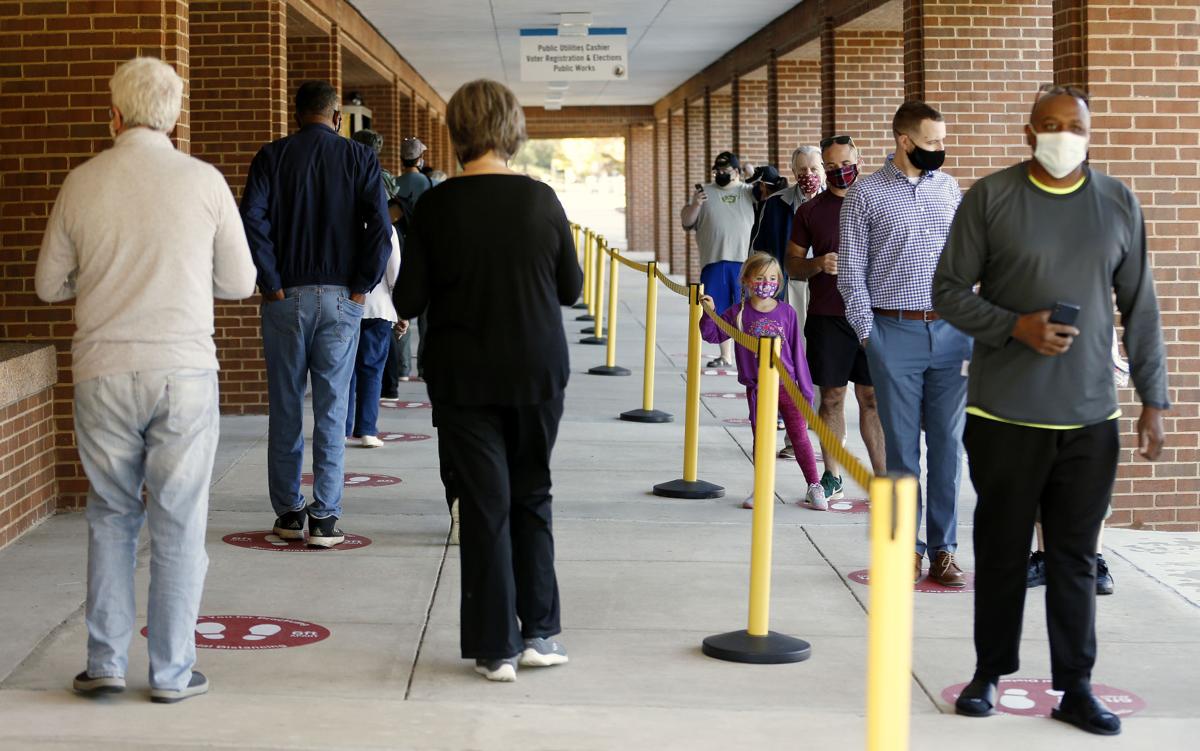 It has received much less attention than redistricting, but Virginia voters are considering a second proposed state constitutional amendment on their ballots this year.
Question two asks voters whether a car or pickup truck owned and chiefly used by a 100% service-disabled veteran of the U.S. armed forces or the National Guard should be exempt from state and local taxation.
Under the state constitution, most property is taxed. The constitution lists exceptions, such as property owned by the state or its political subdivisions; property owned and occupied by religious groups and used for worship; cemeteries; and property owned by public libraries and "institutions of learning not conducted for profit."
Under the proposed amendment, the veteran's car or truck would be exempt from taxation beginning on the date the veteran gets the vehicle or on Jan. 1, 2021, whichever is later. A veteran who claims the tax exemption would not get back any taxes paid on the vehicle before Jan. 1.
In order to make it onto the ballot, a proposed constitutional amendment must pass the legislature in consecutive years with an election for the House of Delegates in between. The proposed amendment passed the Senate on a 40-0 vote in 2019 and this year, and overwhelmingly passed the House of Delegates both times.
Proponents of the amendment, such as House Speaker Eileen Filler-Corn and Del. Dan Helmer, both D-Fairfax, say such disabled veterans often need adapted vehicles. They say the personal property tax can make it difficult for 100% disabled veterans with lower incomes to procure such cars.
Helmer, a West Point graduate who served in Iraq and Afghanistan, sponsored the House version this year. He says on his website: "We have a sacred obligation to those who have risked life and limb on behalf of our freedom."
Sen. Bryce Reeves, R-Spotsylvania, a former Army Ranger who sponsored the Senate version of the measure in 2019, said in a Facebook post: "We need to ensure that we take care of the ones who sacrifice everything for us. This is a small measure that will help these veterans out."
The Virginia Municipal League and the Virginia Association of Counties opposed the amendment, saying the mandatory exemption would cost localities revenue and that locally elected officials should decide whether or not to spend local tax dollars.
VACo said in a statement: "While we understand the desire to provide this assistance, we are opposed to the imposition of a mandatory local personal property tax exemption by the state without accompanying state assistance for lost local revenues."
The organization adds: "This proposal would follow the previously-mandated exemptions for real property for disabled veterans, their surviving spouses, and the spouses of servicemembers who are killed in action, which cost localities approximately $53 million in 2018.
"Localities already have the authority under statute to provide for a lower tax rate for motor vehicles owned by disabled veterans, and some localities have exercised this option."
(804) 649-6645
Twitter: @AndrewCainRTD