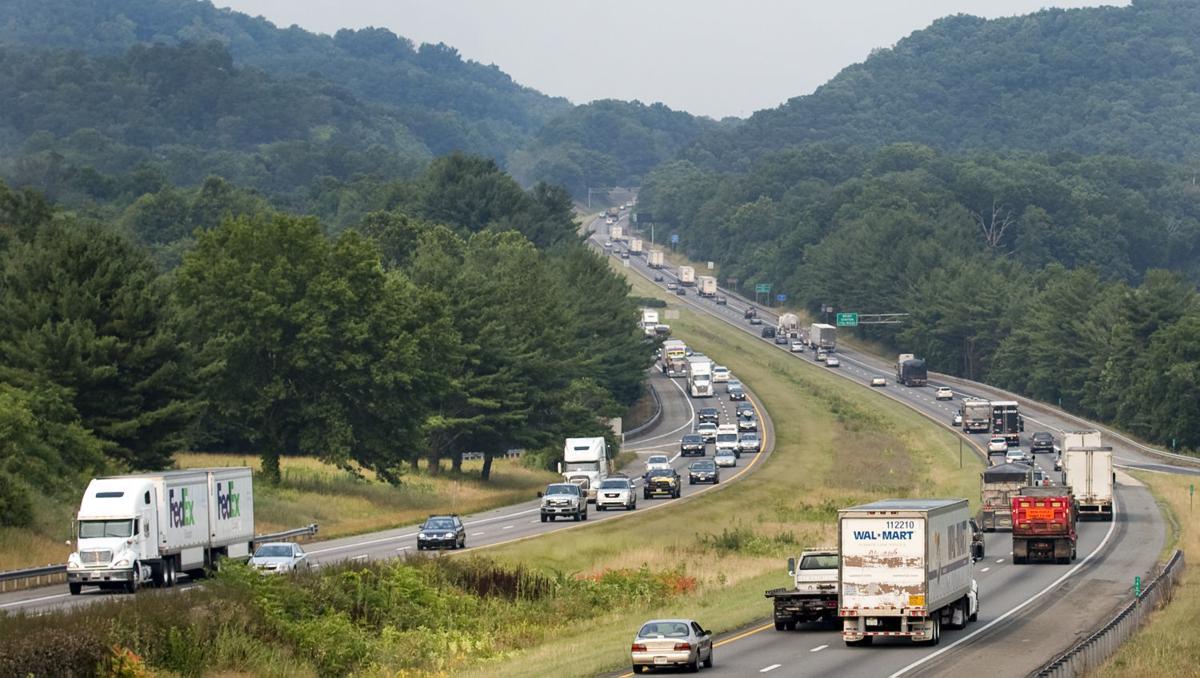 Put your phone down and focus on driving. Starting Jan. 1, that will be the law in Virginia.
The law will prohibit people from holding a handheld communications device while driving. It's a primary offense, which means police can pull a driver over for that alone.
First-time offenders face a fine of $125, and additional offenses are a fine of $250.
"There is a lot of agreement that this is something that will significantly improve traffic safety across the state," said Roanoke County Police Chief Howard Hall. "Distracted driving is a significant factor to crashes."
Virginia law already prohibits texting and emailing while driving, but phone use is otherwise not restricted, except in highway work zones.
Police have said enforcing that law has been difficult. Because the current law limits typing on phones, defense attorneys argued people could scroll through Twitter or Instagram or conduct a video call and still be complying with the law.
Hall said it was rare that officers pulled someone over for texting and driving because it's hard to get a clear view of texting bubbles. The issue mostly came up only when there was a major crash and search warrants were issued for cellphones to determine if the person had been using the device before the crash.
Under the new law, police can pull drivers over for merely holding a mobile device in their hands, regardless of what they're doing on the phone.
"This will make it much easier for us to enforce," Hall said.
Hall anticipates that, at least in the first few months of the year, officers will be pulling people over in violation of this law often. He's hoping that as people learn more about the new law and word spreads, people will curb their behavior.
Between now and January, Hall recommends that if people have not figured out how to use the Bluetooth system in their cars, now is a good time to pull out the manual. He also suggested that for people who use their cellphones to display a map with driving directions, they should purchase a mount.
The legislature delayed the enactment of this law for several months to give the commonwealth more time to educate the public about it. Also, law enforcement received training on enforcing the new law, including on implicit bias.
According to state data, 827 people were killed in crashes in Virginia last year. Distracted driving was a factor in 120 of those fatalities.
Researchers with the Virginia Tech Transportation Institute have concluded that drivers using handheld electronic devices are more likely to crash than those who use hands-free technology to make calls while driving.