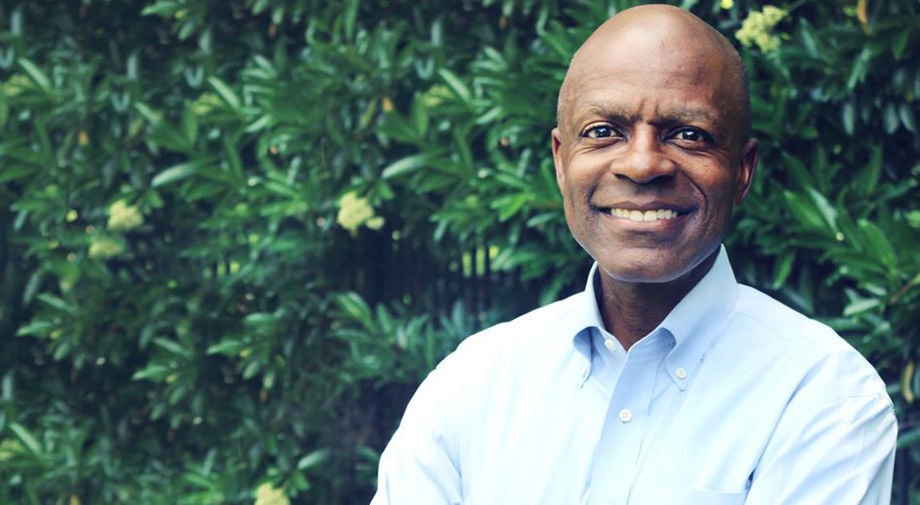 A Black leader in Virginia Beach called on local Democrats who endorsed a former Republican in a primary for the House of Delegates to rescind their support and "let the voters of the 84th district decide" who their nominee will be.
Gary McCollum, a member of the Virginia Beach Interdenominational Ministers Conference and a former state Senate candidate, posted his comments about the Democratic primary for that seat on his Facebook page on Tuesday.
He was reacting to controversy first reported by The Virginian-Pilot surrounding School Board member Kim Melnyk, formerly a Republican, who is running in a Democratic primary for the House. She has the backing of some prominent Hampton Roads Democrats.
"The days of telling Black folks, people of color, and other marginalized communities who will be their leaders are over," McCollum said. "A rushed endorsement of Ms. Melnyk is not only a relic of the old Virginia, it is also an injustice to the voters of the 84th district."
Already in the race was Tracie Liguid, a Filipino American, and Neil Smith, who is white. The seat is held by Del. Glenn Davis, R-Virginia Beach, who would abandon it if he were to win the GOP nomination for lieutenant governor when Republicans nominate their statewide candidates May 8.
McCollum specifically called on Democrats Cheryl Turpin, a former delegate and 2019 state Senate candidate, and Karen Mallard, who lost to Davis two years ago, to back off their support for Melnyk. Neither of them responded to voicemails seeking comment.
Republicans in Virginia Beach say they've long known Melnyk as one of them and that she was a regular at GOP meetings. But in a recent statement, Melnyk said she has voted for Democratic candidates and agrees with the Democratic Party's values.
McCollum said he applauded her decision to leave the GOP and doesn't oppose her decision to run for delegate.
But he said he was bothered that some Democratic officials and former candidates rushed to endorse her.
"Did they rush their endorsements because they wanted to put their proverbial thumb on the political scale and influence the outcome of the June 8 primary?" he asked.
He said he was troubled that this was "not the first time that Democratic candidates of color have not been supported by so-called moderate or establishment elements of the Virginia Democratic Party."
McCollum cited several cases.
In 2009, Ralph Northam — then a state senator — backed Republican Ken Stolle for sheriff over John Bell, a Black Democrat.
In 2019, Norfolk City Councilwoman Andria McClellan — who is now seeking the Democratic nomination for lieutenant governor — endorsed Turpin in a state Senate primary over Susan Hippen, who is Black. (McClellan is not endorsing Melnyk).
In 2017, when Democrats flipped many House seats, Black candidate Veronica Coleman came within 742 votes of upsetting Davis, the Republican incumbent, while getting no money from the House Democratic Caucus or Emily's List, an organization with a goal of electing Democratic women who support abortion rights.
But in 2019, when a white Democrat — Mallard — was on the ballot — she received significant funding from both.
McCollum said the endorsements of Melnyk from Mallard and Turpin were troubling, when a candidate of color like Liguid, who is an actual Democrat, is on the ballot. He asked whether Melnyk had done any contributions, fundraising, door knocking, phone banking, posting support on social media, or attempts to persuade Democratic voters.
Melnyk said she worked polls and placed signs for School Board and City Council candidates who are Democrats and who were endorsed by the Virginia Beach Education Association, which she is involved in.
Melnyk said she attended meetings of the Republican Professionals Network to support her husband and donated to the organization to cover the cost of her attendance at monthly dinners. She said she has voted for Democrats — including Hillary Clinton in 2016 and Joe Biden last year for president — and that her values have long been those of the Democratic Party.
Davis, the incumbent Republican delegate, said he was surprised because Melnyk told him she was endorsing him in his re-election campaign in 2019 — he even listed her name on his website. Melnyk denies endorsing Davis and said he wasn't authorized to use her name.
Another Republican has evidence. Shannon Kane, who challenged Del. Kelly Fowler, D-Virginia Beach, in 2019, said Melnyk endorsed her. Kane provided text messages for this story from Melnyk, who on June 23, 2019, texted Kane that she was unable to join her at an event and said: "You have my 100% support!! Xoxo"
On Sept. 8, 2019, Kane texted Melnyk to ask if she could include her name on the host committee for a fundraising luncheon. "Of course," Melnyk replied.
Liguid has called for the Democratic Party of Virginia to renounce Melnyk's candidacy. Party spokesman Grant Fox said it's party policy not to take sides in a primary.
But EJ Scott, chairwoman of the Democratic Black Caucus of Virginia, said she was concerned that Democrats were backing the Melnyk campaign when a woman of color was on the ballot.
"It's one thing to want to leave the party. And at this point I think there should be a rush of people who want to leave the Republican Party," Scott said.
"It feels as though the Republicans are trying to come in and take advantage of the success that the Democrats have had over the past few years. And no Democrat should be supporting that."