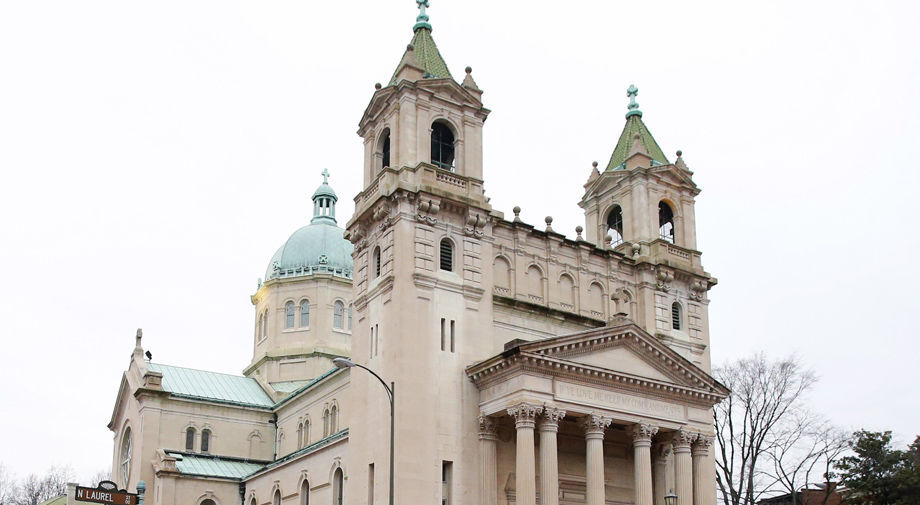 The Catholic Diocese of Richmond is paying $6.3 million to 51 individuals who as minors experienced sexual abuse by clergy. News of the payments was released Thursday in a report on the diocese's website.
"The completion of this program is by no means the end of our efforts to provide for our diocese's victim survivors," wrote Bishop Barry C. Knestout in a letter on the website announcing the report. "Our outreach is ongoing. We must, and we will, continue to meet victim survivors with support and compassion motivated by our shared love of Jesus Christ."
The report says that of 68 claims initiated, six were found ineligible, two were withdrawn or never completed, nine were denied by the claims administrator, and 51 resulted in offers that were accepted.
The report goes on to say that all who participated in the Independent Reconciliation Program "retain the right to discuss their claim and their abuse. The claims process did not involve confidentiality agreements." But by accepting payment, individuals waived the right to sue the diocese.
The diocese announced the establishment of this voluntary program in February. It was announced on the diocese website, digital platforms and advertised in nine newspapers across Virginia.
The Richmond diocese includes 142 parishes and nearly a quarter million Catholics from the Eastern Shore to the western tip of the state. Northern Virginia is served by the Catholic Diocese of Arlington.
Richmond-based BrownGreer PLC designed and administered the reconciliation program for the diocese. The news release from the diocese said the firm has handled other complex claims programs including the NFL Concussion Settlement Program, the BP Oil Spill Program and one for victims of the 2017 Las Vegas shooting.
The Richmond diocese's Independent Reconciliation Program came 1½ years after a Pennsylvania grand jury report found that at least 1,000 children were sexually abused by more than 300 Catholic clergy in that state.
In February 2019, the diocese published a list of more than 40 priests whom Knestout had deemed to have been credibly accused of child abuse. By February of this year, the list had been updated to include 54 names.
According to a 2018 annual report by the U.S. Conference of Catholic Bishops on the response to the child sex abuse crisis, dioceses in the U.S. paid out more than $540 million in settlements from 2014 to 2018, spending an additional $145 million in legal fees.
The diocese of Richmond said the reconciliation program was funded through a self-insurance program, a loan and contributions from other religious orders.
"The diocese did not use parish or school assets," the news release from the diocese said.