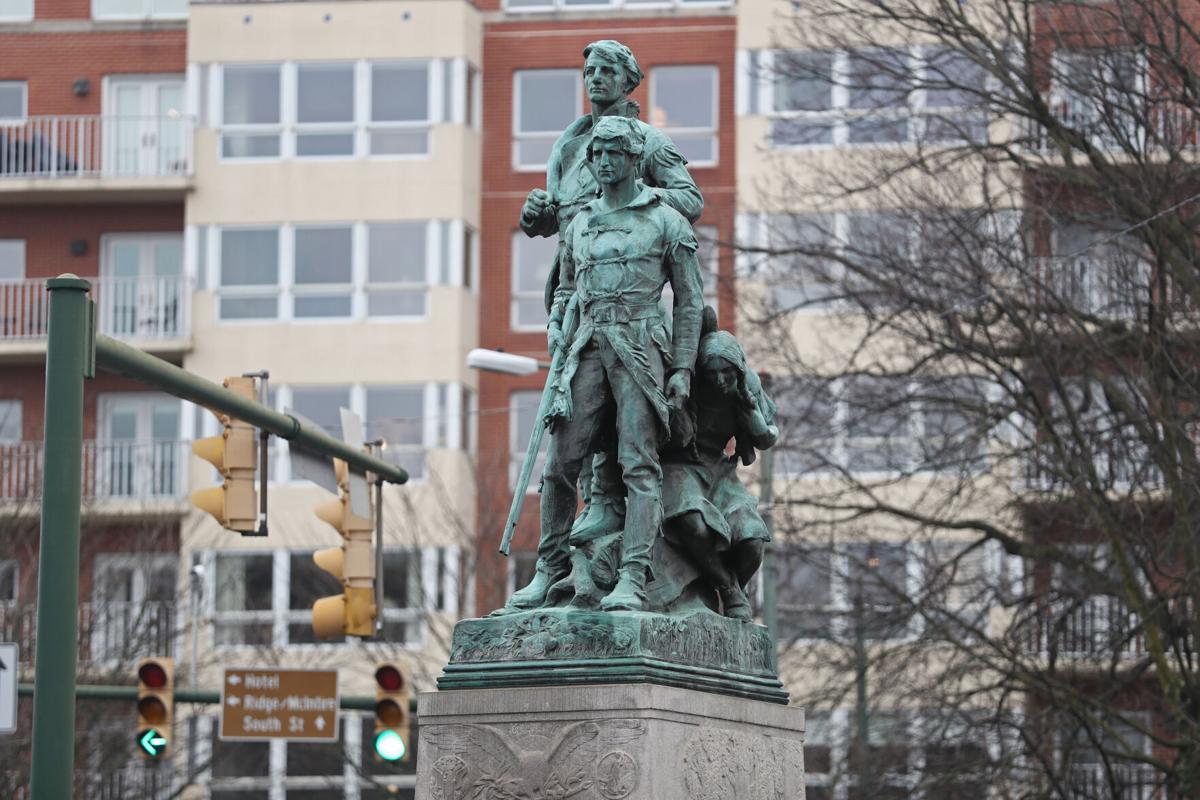 ST. CHARLES — The city of St. Charles plans to submit a proposal to acquire a controversial sculpture of Meriwether Lewis, William Clark and their Native American partner Sacagawea from the city of Charlottesville, Virginia, according to St. Charles Mayor Dan Borgmeyer.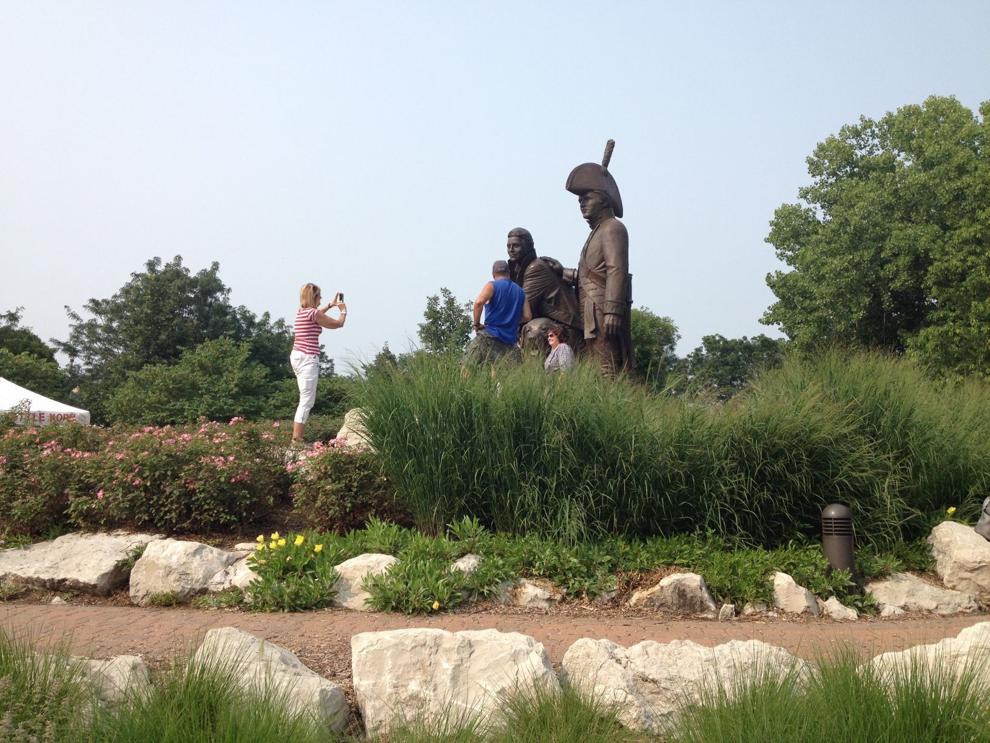 Charlottesville removed the bronze sculpture titled "Their First View of the Pacific" in July, along with statues of Confederate Gens. Robert E. Lee and Thomas J. "Stonewall" Jackson, following protests and public outcry. Critics said the Lewis and Clark statue depicts Sacagawea in a cowering or "subservient" position to the men.
The statue features a crouched Sacagawea, juxtaposed with standing figures of Lewis and Clark. A descendant of Sacagawea told the city of Charlottesville that the statue was offensive, Borgmeyer said. It was removed from a downtown intersection there, and earlier this month, Charlottesville began accepting proposals from cities or organizations willing to fund its relocation and installation.
Borgmeyer said he does not view the statue negatively and said another descendant of Sacagawea committed to sending a letter in support of the statue coming to St. Charles. He has helped start a GoFundMe campaign to raise $50,000 to move the statue, as opposed to using tax dollars, he said. As of Monday, the campaign had raised $1,750.
"Our contention is, she was a tracker, she was a guide, she was an interpreter. She should be at the feet of Lewis and Clark pointing out the way west and the track they should follow, and things like that," said Borgmeyer. "By taking it down and hiding it away you're taking away the ability to learn things that happened in the past that could help with the future."
The explorers' party camped in St. Charles in 1804 before heading up the Missouri River on its way to the Pacific Ocean.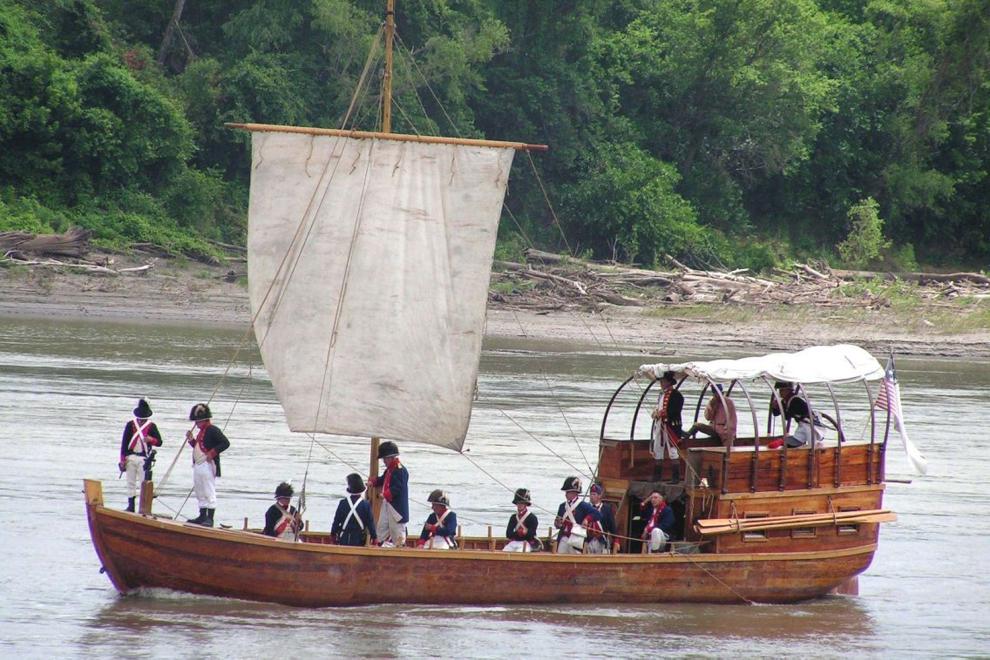 If St. Charles is selected to acquire the statue, city officials should take an approach similar to the commission appointed to deal with a statue in Tower Grove Park, suggested Kellie Thompson, director of the Kathryn M. Buder Center for American Indian Studies at Washington University. That commission formed in 2018 after controversy over what to do with a since-removed monument to Christopher Columbus. The commission was made up of historians, experts from local arts institutions as well as representatives of Italian-American and Native American people in St. Louis.
"For me I would always go back to the voices of people that are affected, even if it's one person," said Thompson. "I think that's valid and it should be thought about, because like the mascot issue, these things affect kids. They affect how native youth perceive themselves."
All proposals submitted to Charlottesville must include a narrative of the Shoshone guide's "positive role in Lewis & Clark's expeditions" as well as acknowledge concerns that the statue may be interpreted to "depict a lesser more subservient role provided by" Sacagawea.
If St. Charles were chosen to receive the statue, Borgmeyer said, the statue would be placed in the city's convention center, at the entrance of the city's historical society or at a local park.
Deadline for submissions is Aug. 27.
Taylor Tiamoyo Harris • 314-340-8319
@ladytiamoyo on Twitter