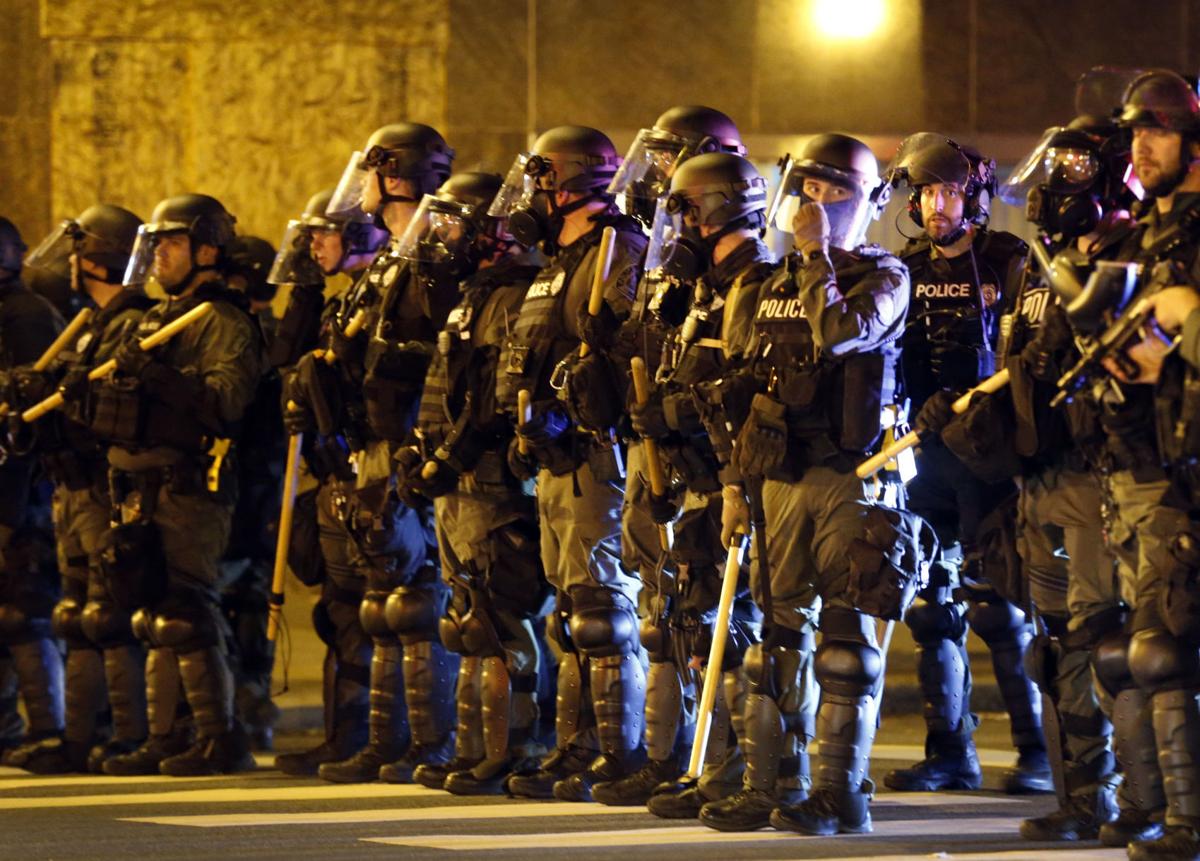 Virginia voters broadly support police reform, but split along partisan lines on some of the particulars, according to a new poll from Christopher Newport University.
In the CNU survey released Tuesday, 96% supported requiring training on de-escalation, 95% backed requiring body cameras and 94% supported requiring officers to intervene when a colleague uses unlawful force.
Asked whether they back making it a crime for police to use "chokeholds or strangleholds," 56% said yes and 42% said no.
Among self-described Democrats, 80% supported or strongly supported making it a crime, as did 58% of independents. Among self-described Republicans, 67% opposed or strongly opposed making it a crime. (Virginians do not register by party.)
Voters backed the idea of allowing civilians to sue for misconduct with 52% in favor and 44% against, with another strong partisan split.
The pollsters asked respondents which of two statements comes closer to their own views.
Seventy-seven percent of Democrats and 64% of independents chose: "Police need to be held accountable."
Among Republicans, 74% chose: "Police need protections from lawsuits."
A majority of voters opposed the idea of banning police use of military grade weapons, with 50% against the idea and 47% in favor.
Police reform has been a key focus of the Virginia legislature's special session, initially meant to reassess the state budget amid COVID-19. Protests in Richmond and around the nation following George Floyd's death in the custody of Minneapolis police spurred renewed emphasis on law enforcement.
Democrats in the legislature says the killings of Floyd and Breonna Taylor crystallized the need for changes that are past due. Republicans have contested a number of the proposed measures, saying they would make it harder to recruit and retain good officers.
"Majorities across all demographic groups — white, Black, men, women, young, old, college or not — give police poor marks on race," Wason Center Academic Director Quentin Kidd said.
"But there's a partisan divide. Solid majorities of Democrats and independents rate police poorly on race, but nearly two out of three Republicans say police treat racial and ethnic groups equally."
Asked to rate how well police across the country do at treating racial and ethnic groups equally, 62% of Republicans said either good or excellent, compared with 18% of independents who said good or excellent and just 9% of Democrats.
Other police reform ideas that drew strong support included: requiring public reports when force is used, backed by 76%; establishing a public database on misconduct, supported by 76%; and creating civilian oversight boards to investigate allegations of police misconduct, backed by 70%.
The House and Senate have taken differing approaches to police reform, with the Senate backing an omnibus measure and the House passing individual bills. The chambers will have to reconcile significant differences in some of the measures they have passed.
On the pandemic, 47% said Virginia's restrictions are about right, while 29% said there should be fewer restrictions and 24% said more restrictions are necessary.
As for schooling, 46% of respondents backed a hybrid mode with a limited amount of in-person class time, while 28% endorsed fully virtual education and 23% favored solely in-person instruction.
The Wason Center interviewed 796 registered Virginia voters on cellphones and landlines between Sept. 9 and Sept. 21. The margin of error is plus or minus 3.9 percentage points.
(804) 649-6645
Twitter: @AndrewCainRTD