At the direction of Dinwiddie Commonwealth's Attorney Ann Cabell Baskervill, state police agents served each of the deputies with a "criminal information," a formal charging document that originates in circuit court and is the equivalent of an arrest warrant.
The deputies are accused of collectively killing Irvo N. Otieno, 28, by essentially smothering the 6-foot 2-inch, 270-pound man as they attempted to restrain him during the admission process at Central State Hospital. Authorities said he became combative. Hospital security footage captured the incident that occurred late on the afternoon of March 6.
Neither Baskervill nor the state medical examiner released the cause of death, but multiple sources indicated it was asphyxiation.
"The family is deeply disturbed by how Irvo was treated and when the full story comes out, the public will be shocked at the totality of the circumstances and the abuse that Irvo underwent," attorney Mark Krudys, who is representing the family's interest, said Tuesday.
He said family members do not wish to address the public today.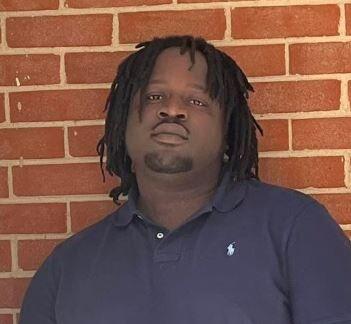 The deputies turned themselves in at the Virginia State Police Bureau of Criminal Investigation's Richmond Field Office Tuesday morning. They were identified as Randy Joseph Boyer, 57, of Henrico; Dwayne Alan Bramble, 37, of Sandston; Jermaine Lavar Branch, 45, of Henrico; Bradley Thomas Disse, 43, of Henrico; Tabitha Renee Levere, 50, of Henrico; Brandon Edwards Rodgers, 48, of Henrico; and Kaiyell Dajour Sanders, 30, of North Chesterfield.
"Use of criminal information to render an arrest is rare in Virginia, but necessary in this particular incident," Baskervill said in a statement. "This legal tactic is for the purpose of protecting other Henrico County jail residents. It allows for a justified and immediate removal of these seven individuals from their current capacities."
The investigation by the Virginia State Police remains ongoing, Baskervill said, and additional arrests and charges are pending.
"Mr. Otieno's family was notified by my office this morning of these charges and I will continue to work with and for his family in relation to pursuing this case to its fullest extent," Baskervill said.
Under the Freedom of Information Act, the Richmond Times-Dispatch requested a copy of the hospital security footage from the Virginia Department of Behavioral and Developmental Services, which oversees the state-run psychiatric facility. But officials declined to release it, citing exemptions under FOIA that pertain to investigative files relating to an ongoing criminal investigation and health records.
Reached for comment, Henrico Sheriff Alisa Gregory said her office is cooperating fully with the Virginia State Police investigation; separately, she said her office is conducting an internal review of the incident.
"As Henrico County Sheriff and on behalf of our entire office, I extend my deepest sympathies and condolences to the family and friends of Mr. Irvo Otieno,"Gregory said in a statement. " The events of March 6, at their core, represent a tragedy because Mr. Otieno's life was lost. This loss is felt by not only those close to him but our entire community. "
Gregory said the seven deputies involved have been placed on administrative leave pending the outcome of the criminal charges against them.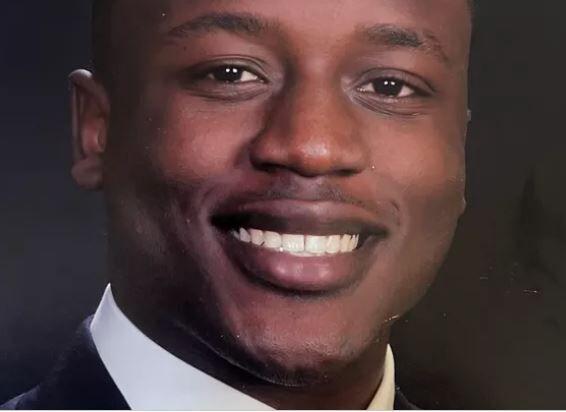 Otieno, 28, a 2012 Douglas Freeman High School graduate and honor student who played football and basketball, had a history of mental health problems dating to his late teens, his family said. On Friday morning, March 3, he experienced severe mental distress and his mother, Caroline Ouku, called his psychiatrist for help, she told the Times-Dispatch.
Ouku said she sought assistance in getting her son specialized treatment that could include hospitalization. When Henrico police showed up, Ouko believed they were responding as a result of her call to Otieno's doctor.
But police arrived after receiving a call from a neighbor about a possible burglary in the neighborhood, and Otieno was a suspect.
Ouko said she had earlier spoken with a neighbor about light fixtures that her son had pulled from a neighbor's yard, but believed the matter was settled after she explained that her son was experiencing mental distress and offered to compensate the neighbor.
After a responding group of 10 to 12 officers initially drew their Tasers, police summoned the county's Crisis Intervention Team and placed Otieno under an emergency custody order. That led to Otieno being transported to Henrico Doctor's Hospital for treatment.
While continuing to experience mental distress, Otieno at one point became physically aggressive towards officers at the hospital, police said. He was charged with three counts of assault and battery of a law enforcement officer, disorderly conduct on hospital grounds and destruction of property (an officer's uniform). Otieno was then taken to Henrico Jail later that day.
Otieno was held in jail over the weekend of March 4-5 without his medications, his family said. His mother was advised that he could not be provided with the medications until he was seen by a jail physician on Monday.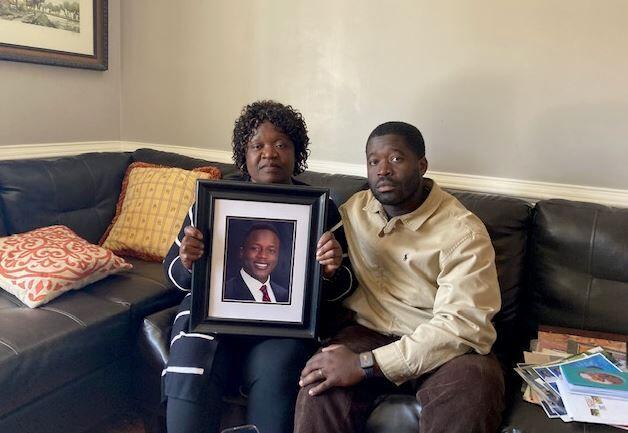 On Monday, Otieno appeared in Henrico General District Court on his charges via a video hookup from the Henrico Jail. His mother was present and she said she pleaded with the judge to allow her son to be stabilized with his medications so he could be released and return home. The judge denied granting bail, indicating to Ouko that her son may be sent to Central State Hospital.
Later on Monday, unbeknownst to Otieno's family, Henrico sheriff's deputies transported Otieno to Central State Hospital. He arrived with the officers at about 3:58 p.m., Baskervill said. At 7:28 p.m., state police were called to investigate his death, the prosecutor added.
The family learned Tuesday that Otieno had died in custody after they contacted the Office of the Chief Medical Examiner. In response to questions the family asked about what occurred, a spokeswoman advised that about 4:30 p.m. Monday, Otieno was being transferred to Central State Hospital and that he "fell unconscious and they were not able to revive him."
After graduating from high school, Otieno — a native of Kenya who arrived in the U.S. with his family when he was 4 years old — attended college for two years in California. His mental health problems first surfaced there, his family said. He subsequently was diagnosed with bipolar and anxiety disorder, and had prior hospitalizations.
Mugshots: 10 charged in death of Irvo Otieno
Kaiyell Sanders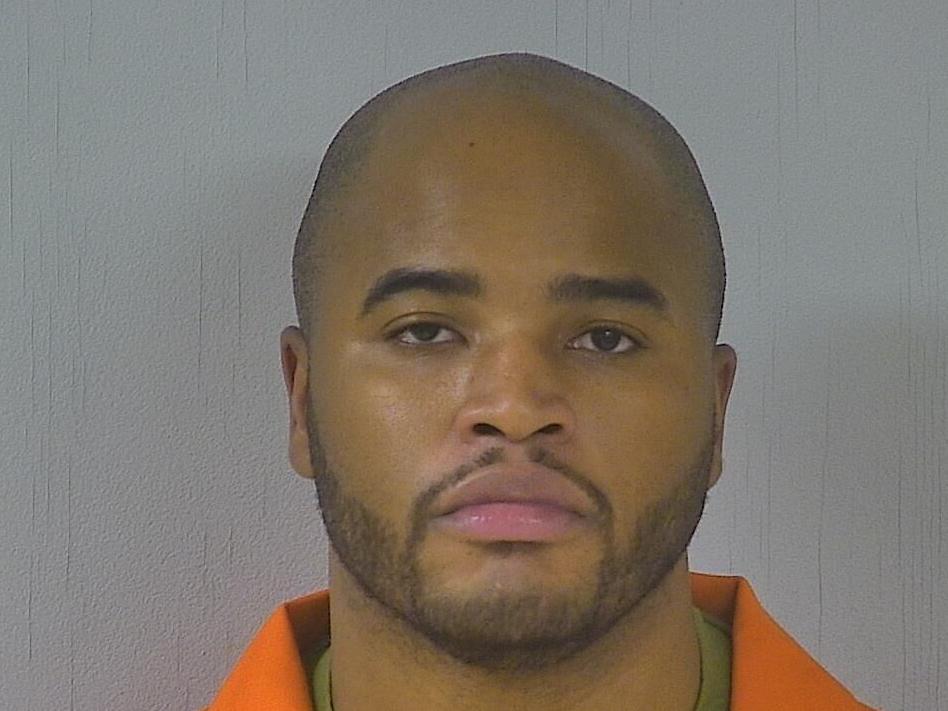 Randy Boyer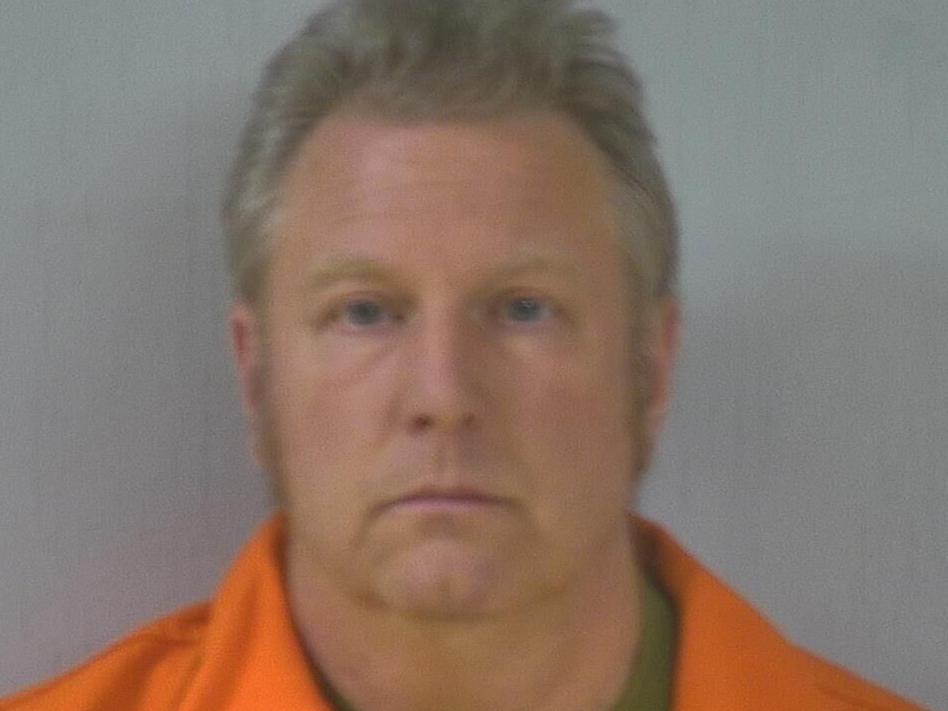 Tabitha Levere
Bradley Disse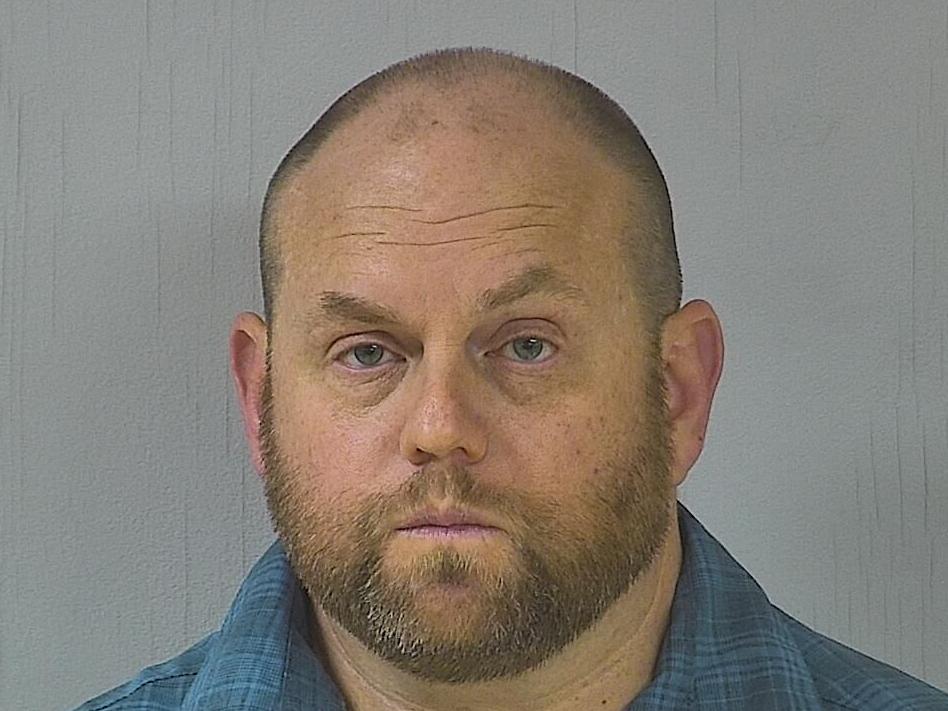 Dwayne Bramble
Jermaine Branch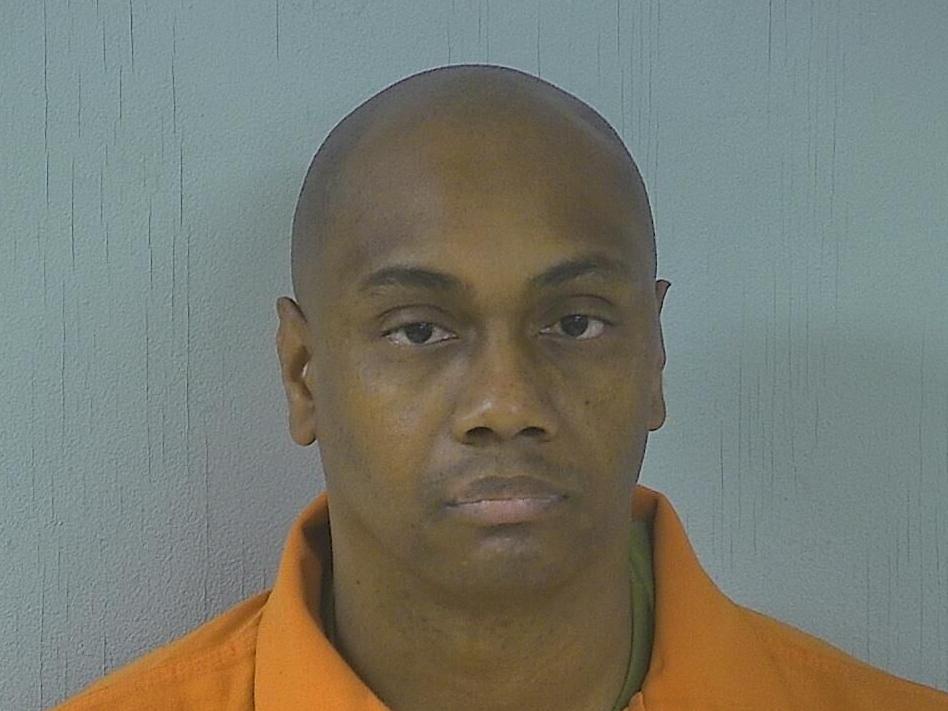 Brandon Rogers
Darian Blackwell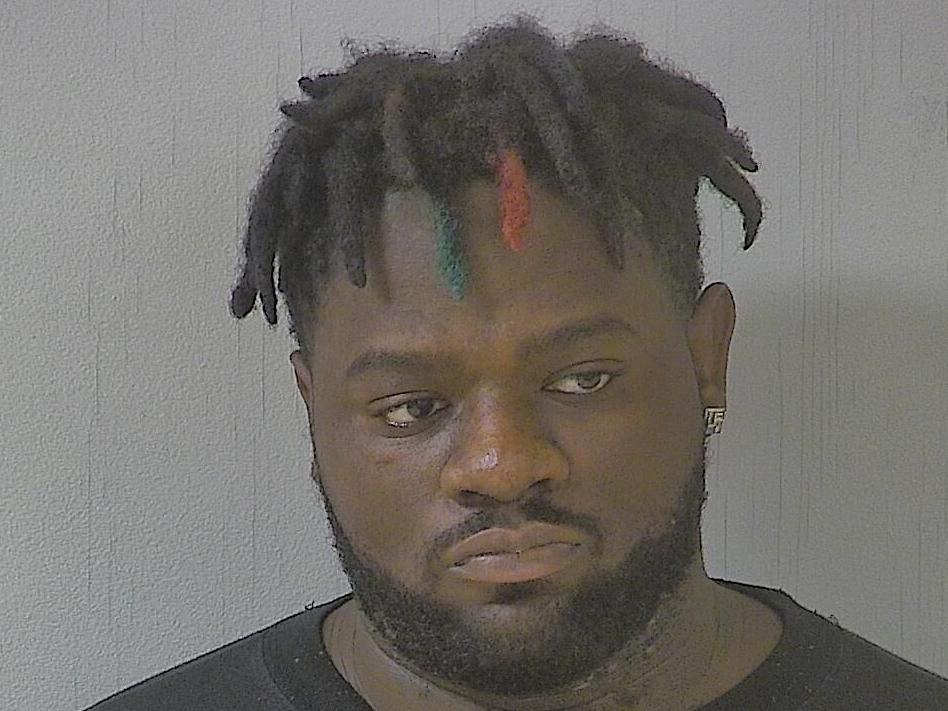 Sadarius Williams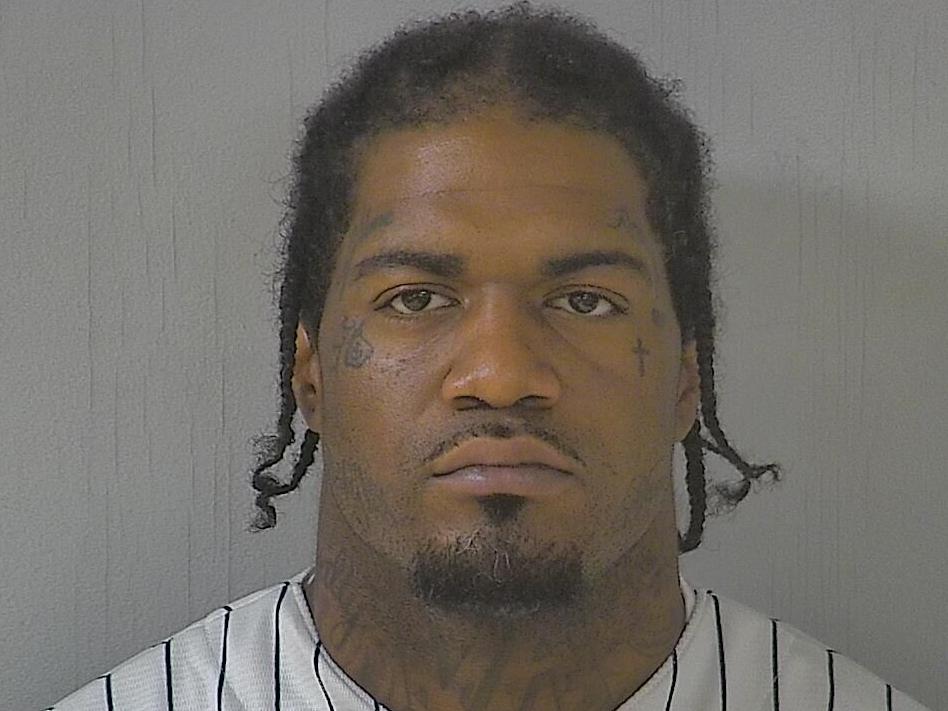 Wavie Jones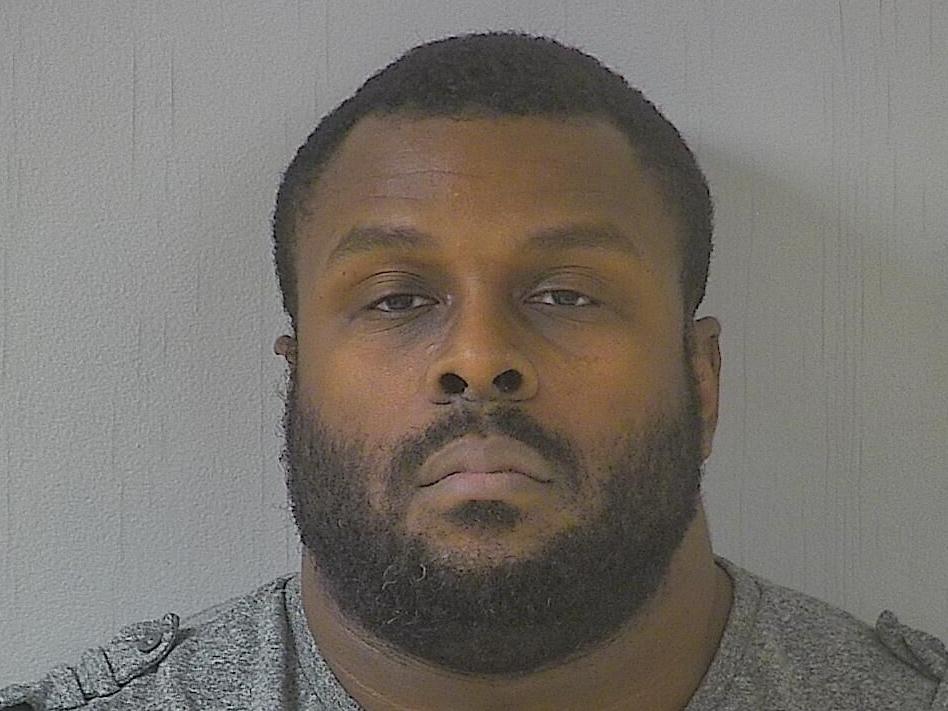 Family of Irvo Otieno calls for justice as video shows death in custody
Family members of Irvo Otieno and their lawyers on Tuesday called for mental health reform and steps to be taken to avoid a repeat of what happened to the 28-year-old Henrico County man who died earlier this month in a Central State Hospital intake room.
"A mental health crisis should not be a death sentence," civil rights attorney Ben Crump said during a press conference the First Baptist Church of South Richmond. "We don't want anybody else in America whose family is dealing with a mental health crisis to be killed by the very people who are supposed to help them."
The comments came after the release of a video from the mental hospital showing Otieno being pinned to the floor prior to his death on March 6. A Dinwiddie County grand jury on Tuesday indicted seven Henrico County deputies and three hospital workers on second-degree murder charges in a case that has garnered national attention.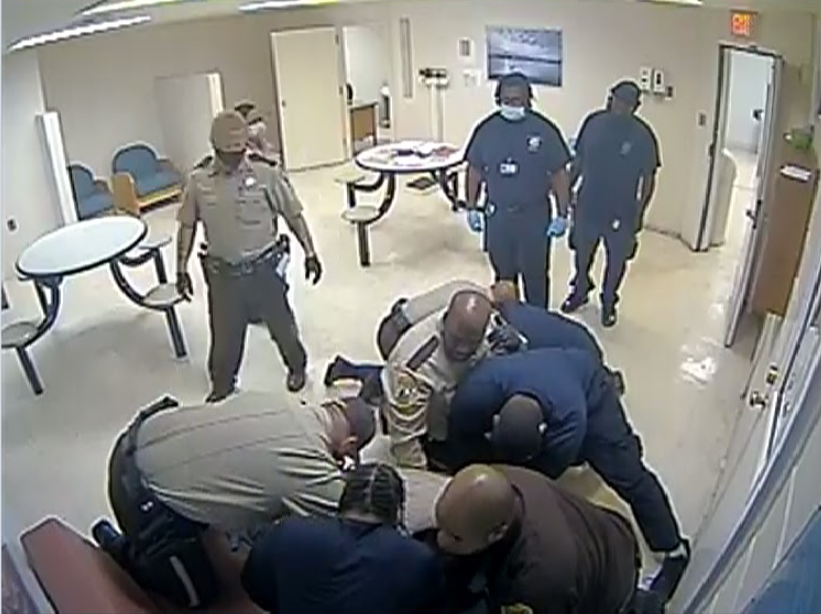 Crump, who also represented the family of George Floyd, has said Otieno's treatment has close parallels with Floyd's killing in police custody in Minneapolis in 2020.
"It is not lost on anybody who saw that video today, the fact that it was so unnecessary," Crump said Tuesday. "Irvo was handcuffed at the wrist, he had leg irons on, he was facedown. Why did they feel it was necessary to put all their weight on him, for some of the officers to put their knee on his neck?"
Caleb Kershner, a defense attorney for deputy Randy Boyer, was critical of the video being released and took issue with Dinwiddie County Commonwealth's Attorney Ann Baskervill.
"It's going to be more difficult to find a jury that has not been tainted or read a particular news story of any sort. So I'm disappointed in it," he said earlier Tuesday after the court hearing in Dinwiddie County.
Otieno's mother Caroline Ouko on Tuesday called the indicted deputies and hospital employees "thugs" and "monsters."
"I was happy to hear that they were indicted," Ouko said. "That is just the beginning step."
Attorney Mark Krudys said he was troubled by the individuals who stood by and watched as the officers pushed down on Otieno.
"Everybody has an obligation to intervene in that circumstance, to say 'no, that's not right,'" Krudys said. "But nobody intervened. And then when his body was lifeless, and his pants were dangling on him, they didn't do anything for an appreciable period of time."
Krudys said his team is looking into possible body camera footage from Henrico police regarding a March 3 incident, when Otieno was transported from his Henrico home to Henrico Doctors' Hospital.
Ouko said she was excluded in the process of advocating for her son, noting that she made four attempts to see him while he was at Henrico hospital.
"In mental health and mental distress, your child needs you," Ouko said. "Seeing me could have made have made a big difference."
Instead, Otieno was taken to the Henrico Jail and later to Central State. Krudys said the deputies were not wearing body cameras at either location.
Henrico NAACP Vice President Monica Hutchinson during the Tuesday press conference said: "Jail is not, nor has it ever been, the best place for those having a mental health crisis. We must eliminate the use of jail as a response to a mental health crisis and mental illness, and instead work to improve access to community-based crisis centers."
Otieno's brother Leon Ochieng urged Gov. Glenn Youngkin to make mental health a priority, pointing out Youngkin's recent comments calling Otieno's death "heart-wrenching."
"If you really do empathize and feel what we feel, do something," Ochieng said. "Let your state be an example … all we need to do is make this an agenda to put pressure on lawmakers to invite our communities to have families who are ambassadors for mental health."
Richmond Mayor Levar Stoney in a social media post on Tuesday said: "Irvo Otieno should be alive today. His life was taken in a place where he should have been safe. We need accountability and we need more mental health resources."