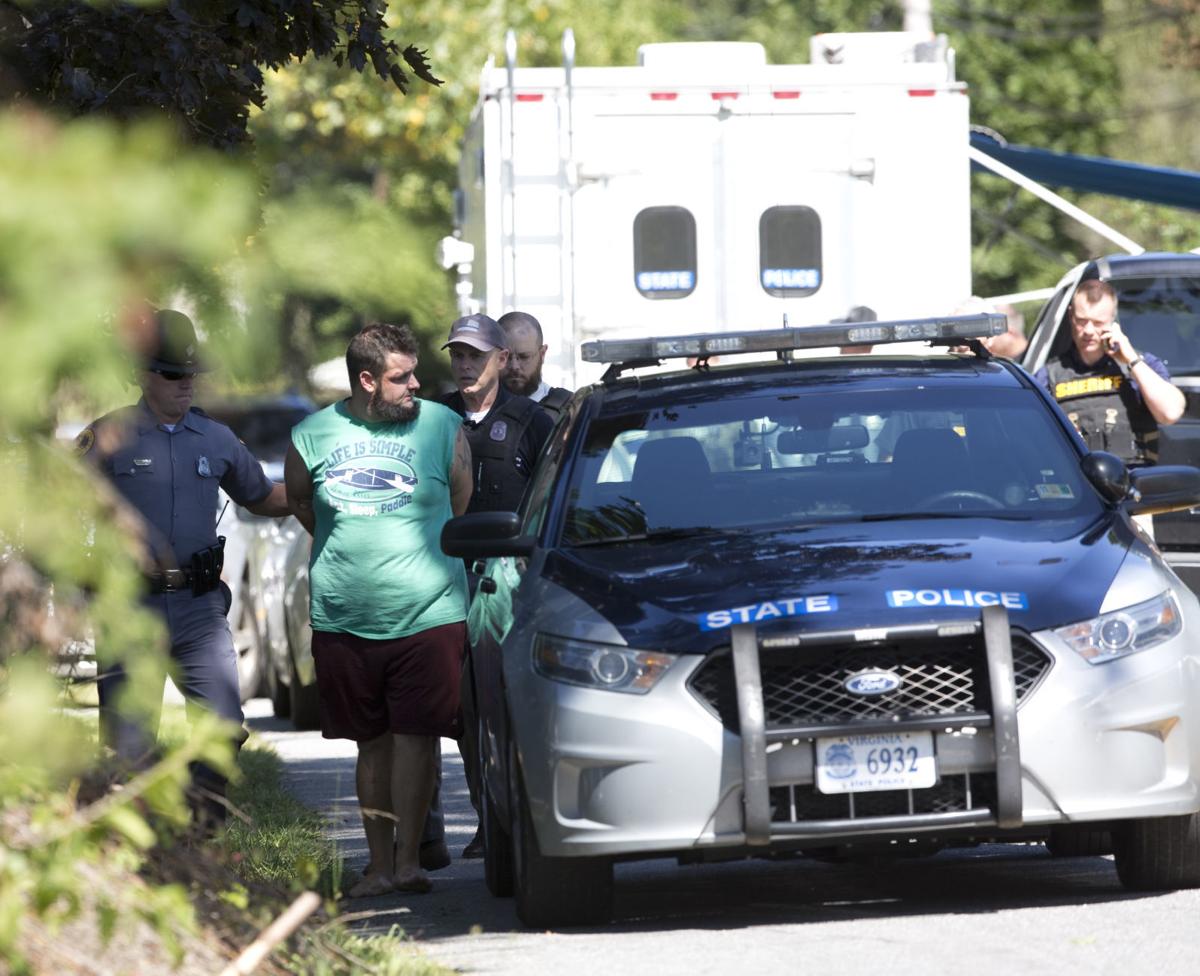 CHRISTIANSBURG — Andrew Zachary Ray resolved his theft charge in Montgomery County Thursday with a plea agreement that brought him a day to serve in jail, a $100 fine and an order to repay Walmart $44.96.
Arrested in August, Ray, 36, was charged in both Montgomery and Roanoke counties after a convoy of marked and unmarked police vehicles poured into his neighborhood in Catawba. Keffer Road was closed during an hours-long search of his property, with police setting up a mobile command center from a camper parked in the street in front of Ray's house.
In Roanoke County, Ray is charged with being a violent felon in possession of a firearm and has a jury trial scheduled for Feb. 19.
In Montgomery County, his case stemmed from the theft of a blanket three days before his arrest.
According to Assistant Commonwealth's Attorney Erin Little's summary of the prosecution's case, Ray swapped the barcode between two items at the Christiansburg Walmart so that a blanket that should have cost $44.96 rang up as $13.46. Investigators found the less expensive item in the store with its bar code torn off, identified Ray in a security video making the purchase, and found the blanket in his bedroom during the search of his home, Little said.
Questioned by investigators, Ray said that he had messed up, and in a recorded telephone call from jail, told someone that he'd switched tags on the blanket but said he'd exchanged the tag with an item that cost the same, Little said.
Ray and defense attorney Rob Dean of Roanoke did not object to Little's summary.
Nothing was said in court about the disparity between Ray's offense and the scale of the operation involved in his arrest.
After Ray pleaded guilty to a felony charge of larceny, third or subsequent offense, Judge Mike Fleenor approved a plea agreement that gave Ray the maximum sentence of five years in prison, but with the term to be suspended after he served one day behind bars. Fleenor also fined Ray, ordered that he pay restitution to Walmart, and said he was to be supervised by the probation office for five years after his release.
Dean noted that Ray spent five days in jail earlier in the case, thus satisfying the requirements of his sentence. He asked that Ray be allowed to delay reporting to the jail so that necessary paperwork would be finished and he could be immediately released.
After Little objected, saying the county jail routinely dealt with such matters, Fleenor denied Dean's request and said Ray should be taken to jail immediately.
The judge said that if Ray were still in the jail the next day, Dean should let him know.
"I'll be here," Fleenor said.