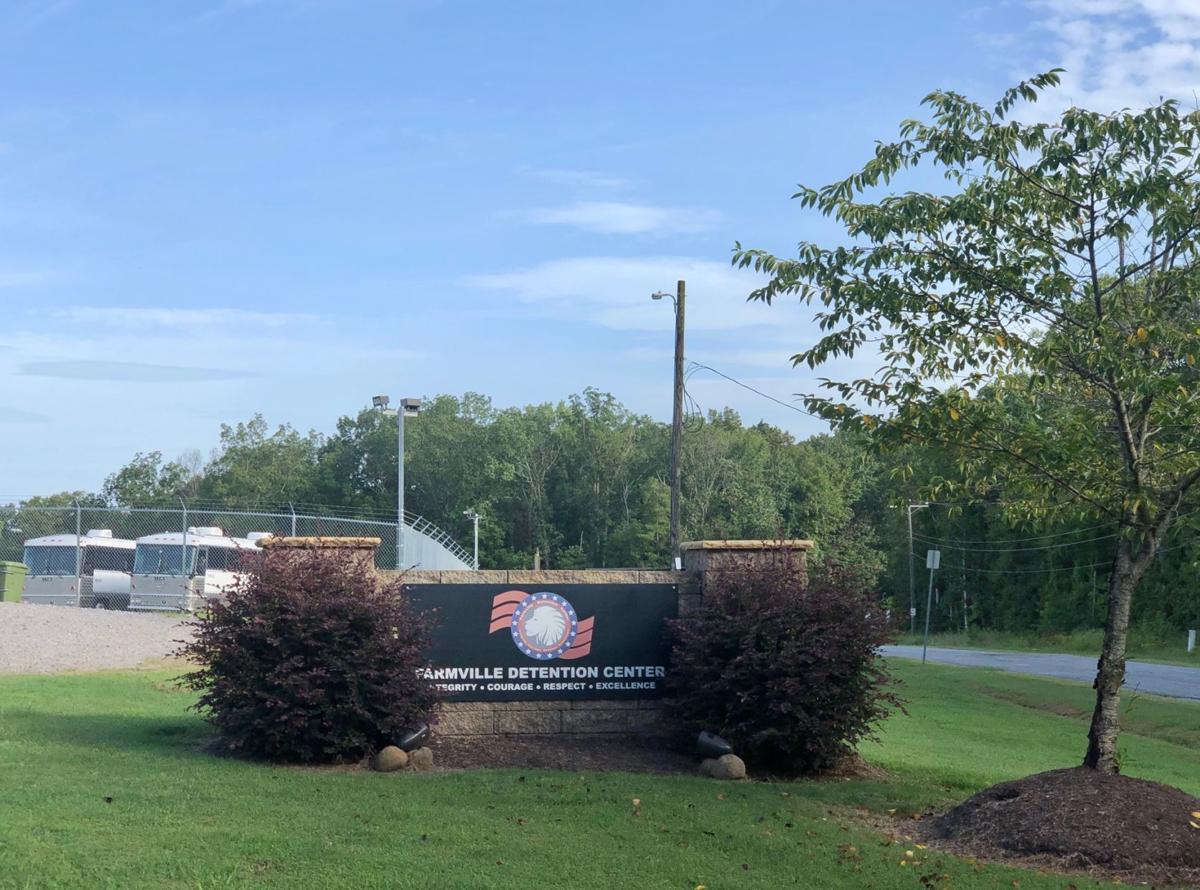 Testing delays in late June and early July affected the isolation protocols of Farmville's ICE facility, with many of the results unknown for nearly a month, the U.S. Centers for Disease Control and Prevention said in an August report made public Tuesday.
Residents in the general population resided in multiple dorms while awaiting test results, fueling an outbreak prompted by the transfers of 74 people from Florida and Arizona that led to a lawsuit against U.S. Immigration and Customs Enforcement and the center.
On Friday, three days after ICE asked a federal judge to lift the ban on transfers, The Washington Post reported that ICE flew the June detainees into Virginia so agents could be transported to quell protests in Washington, D.C. The federal agency initially said the transfers were made to alleviate overcrowding.
Within weeks, the 74 transfers into Farmville sparked the largest COVID-19 outbreak in an ICE facility in the country. While ICE and Immigration Centers of America, which privately owns the federal facility, said in the lawsuit that they acted quickly, people detained protested facility conditions and lack of testing on July 1 and were met with pepper spray, according to sworn statements. Jeffrey Crawford, the facility director, said in the lawsuit that the pepper spray was due to detainees not complying with morning count.
Six were hospitalized by July 11.
Three of the four detained people listed in the lawsuit said they had symptoms but weren't tested until at least a week later. One didn't learn of his negative result until July 30.
Staff began screening for fever and other symptoms among the general population 19 days after the 74 transfers arrived, according to the CDC report. By June 22, almost 70% of the transfers had tested positive.
Of the facility's 324 initial tests from June 2 to July 3, 64 couldn't be processed due to sample collection errors at the center or processing errors at the lab. Of those, only 63 were retested July 14 to 16. The remaining person was James Hill, who was hospitalized due to severe symptoms. He died Aug. 5.
The center, which can house up to 700 immigrants, is operating at less than 30% capacity and currently has zero active cases.
Simon Sandoval-Moshenberg, legal director of immigrant advocacy at Legal Aid Justice Center, said the report showed Farmville's ICE facility has a long way to go before reopening its doors.
"For Farmville to tout its supposedly excellent record since mid-July, with the population at one-quarter capacity and a judicial hold on new detainee transfers, is like the principal of a closed school arguing that because they've had no COVID-19 infections so far this school year they should be allowed to reopen as normal," said Sandoval-Moshenberg.
According to Robert Brown, a spokesperson for Immigration Centers of America, the delays in test results mirrors a national backlog following an inundation of tests sent to labs. Brown added that ICA isolated detainees based on test results while medical staff continued to screen the entire population twice daily and 97% were asymptomatic.
But in its report, the CDC said the risk of reintroducing the virus into the facility still exists and recommended a continued surveillance of symptoms among detainees, staff and visitors; testing of detained people at the time of transfer and release; and testing asymptomatic close contacts of COVID-positive people.
In a Sept. 2 news release, ICA said it implemented CDC recommendations — which it called minor — such as more signs to promote social distancing, replacing masks and ensuring staff were assigned to the same dorms. CDC team members noted some were done during the visit. In a statement Wednesday, ICA added that it has "acted upon and implemented all recommendations that are in our purview."
ICA also said that after the June transfer, the facility began testing the entire population. The CDC report states that staff offered mass testing to the general population, excluding the transferred detainees who were already tested, starting June 18.
Homer Venters, an epidemiologist and former chief medical officer of New York City jails hired by lawyers to inspect the facility, wrote in his inspection report that Crawford, the facility director, planned to decrease the intensity of COVID-19 testing and screening efforts — a move Venters called "premature" due to deficient screening systems.
Another inspection report conducted by William Reese, a primary care physician with more than 20 years of experience in Virginia correctional facilities hired by ICE and ICA, reported otherwise, finding the facility in full compliance.
The CDC suggested providing additional spacing in dorms, which detainees have said is impossible due to the beds being bolted down, and educating staff on the importance of proper use of personal protective equipment and not working if sick. This comes after the CDC report noted inconsistent use of PPE and improperly worn masks among staff — a point noted in Venters' report but contradicted in Reese's report — and 10 employees reporting working while sick.
Brown, the ICA spokesperson, clarified that documented medical records did not show detainees exhibiting symptoms and all who mentioned symptoms, including staff, to the CDC tested negative. Brown added that in the questionnaire provided to staff, they were asked whether they'd had symptoms such as fatigue, headaches and sore muscles in a two-week time frame.
"Just because a staff member experienced a headache during a 14-day period doesn't prohibit them from working," said Brown. "We're confident that our employees are accurately self-reporting symptoms, which the negative test results of all of these individuals confirms."
Farmville Detention Center staff in the CDC report said the movement of asymptomatic detained people was limited to their assigned dorms while awaiting test results "unless movement in the FDC was needed for reasons of transfer, release, or security." One dorm at the time of the report had 71 people inside and 15 total units with individual cells reserved for medical housing, solitary confinement and protective custody.
In the report, the CDC recommended an alternate plan to individually house suspected cases with pending results — since cohorting could increase the likelihood of infection — with testing of each close contact every three to seven days. The agency also suggested quarantining a detainee for 14 days prior to release. Farmville Detention Center cited not being able to do so due to being given one or two days' notice for release.
"Without strict adherence to mitigation efforts, staff could introduce infection to facilities after becoming infected in their community or risk introducing infection to their families and communities following infection in the facility," said the CDC report.
(804) 649-6103
Twitter: @sabrinaamorenoo