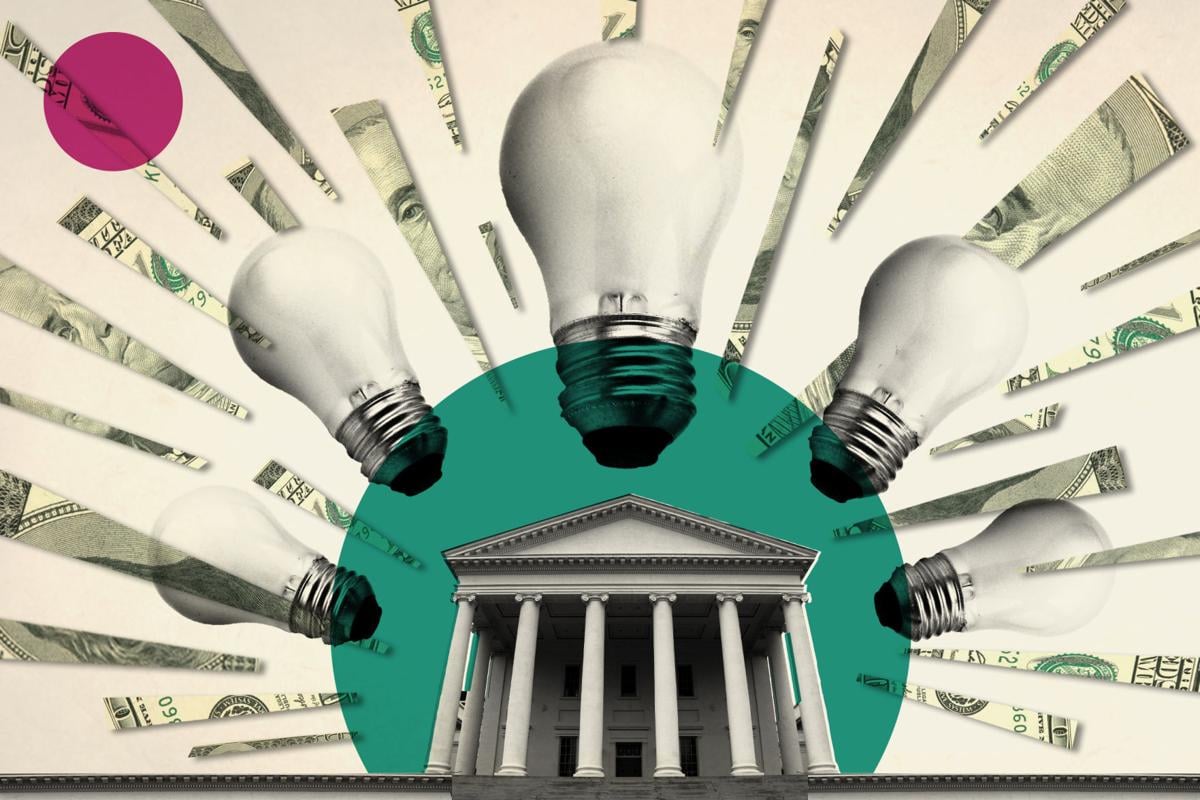 Political heavyweight Dominion Energy emerged in the crowded Democratic race for lieutenant governor in the final weeks, giving $100,000 to a candidate who once said she'd never take its money.
By accepting the money, Del. Hala Ayala, D-Prince William, reversed course on prior statements she made to two groups who asked her not to accept money from Virginia's largest regulated electric utility. The pair of $50,000 donations were disclosed in a report she filed Tuesday with the Virginia Department of Elections a week before the June 8 primary.
Ayala's campaign did not respond to a request for an interview with her.
Del. Sam Rasoul, D-Roanoke, another top contender in the race for the Democratic nomination, who is one of the most outspoken lawmakers on Dominion's political influence, had no comment.
The campaign of former Fairfax County NAACP chairman Sean Perryman issued a statement calling for campaign finance reform, an issue Democratic leaders in the legislature shut down earlier this year.
"Delegate Ayala made a promise to voters that she would reject money from Dominion Energy," the statement said. "That pledge was made for good reason; Dominion has used their political contributions to influence energy policy in Richmond and consistently avoid accountability as a publicly-regulated utility. Not only is Ayala allowing her campaign to be bought by Dominion, her campaign didn't reveal this fact until six days before the election, leaving little time for voters to know of her broken promise."
Also running in the June 8 primary are Del. Mark Levine, D-Alexandria, Norfolk City Councilwoman Andria McClellan and businessman Xavier Warren. The Democratic nominee will face Republican Winsome Sears in the general election.
Perryman also criticized Rasoul for accepting large checks from individuals and Levine over large donations from himself and his family.
Ayala, first elected to the legislature in the anti-Trump blue wave of 2017, has twice agreed not to accept Dominion money.
In 2017, she signed a pledge from the political organization Activate Virginia, run by Democratic activist Josh Stanfield, agreeing to "never" accept money from Dominion. Activate Virginia does not give money to candidates.
That statement said in part: "For years, Appalachian Power and Dominion in particular have pumped cash into the coffers of politicians from both political parties in Virginia — and, of course, into the parties themselves. These interests are not driven by the protection of our environment or concerns about public health, but by the profit motive."
Activate Virginia tweeted Wednesday that Ayala now joins Sen. Joe Morrissey, D-Richmond, as the only elected lawmakers to sign and later renege.
Clean Virginia, the PAC run by Bills, gave Ayala $25,000 for her run for lieutenant governor after she committed in 2019 and 2021 to refuse money from monopoly utilities.
Clean Virginia hasn't endorsed in the race for lieutenant governor but issued a news release saying it will now work against Ayala by "launching a $125,000 statewide digital ad campaign in the final days of the lieutenant governor primary campaign to ensure that voters across the Commonwealth are aware of this broken promise and the harmful effects of decades of Dominion's legalized corruption on everyday Virginians."
Dominion Energy spokesman Rayhan Daudani didn't answer a question about why the utility chose Ayala in the race, but said by email that the utility's campaign donations are bipartisan. "Our employees and customers want, deserve and expect to have a voice as part of the public policy and political process."