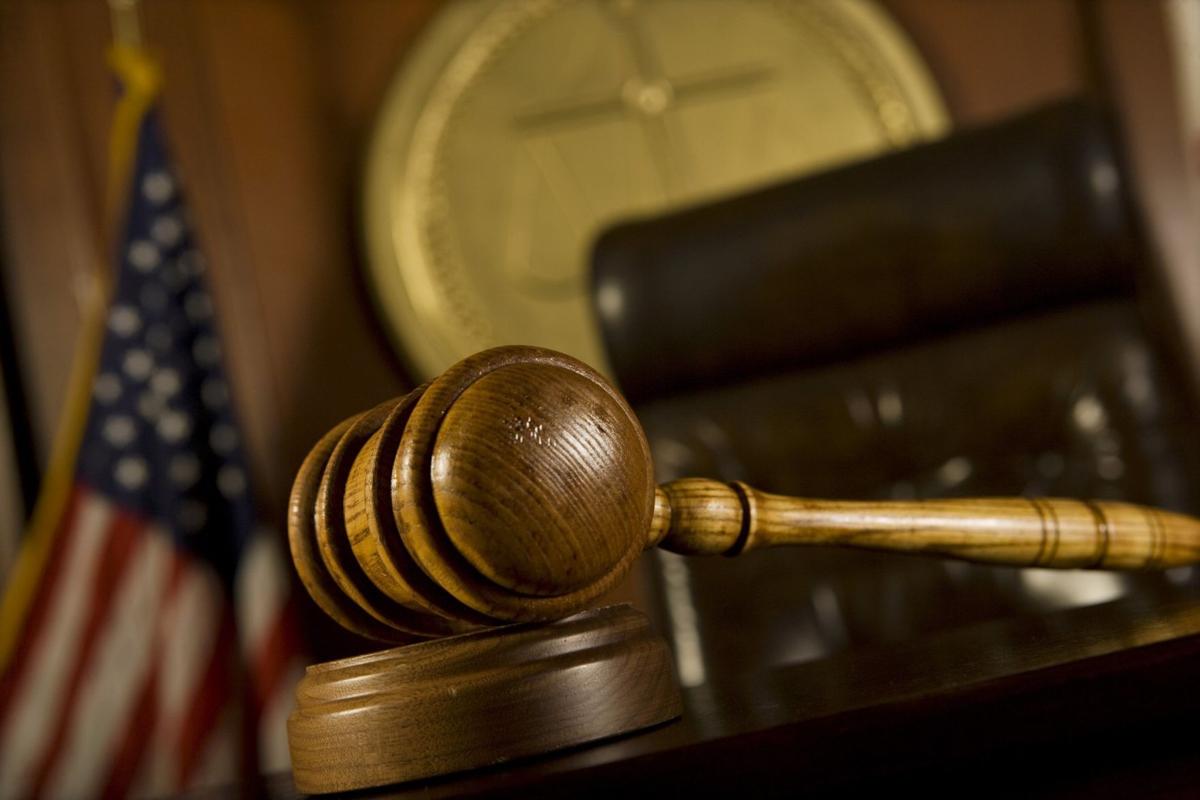 The Virginia Employment Commission believes it paid out more than $40 million in unemployment funds to people who submitted claims on behalf of prison inmates, according to federal authorities.
In a complaint filed against two former inmates involving $51,198 in unemployment claims, an agent wrote, "This investigation involves an unemployment insurance fraud scheme wherein unemployment benefits in the millions of dollars were paid ... to applicants who were actually inmates being housed at correctional facilities."
"The VEC unknowingly paid these unemployment benefits based upon false and fraudulent information provided by individuals who submitted the applications on behalf of these inmates. The VEC estimates it paid out over $40 million to individuals who submitted claims on the behalf of ineligible inmates," says the affidavit.
Asked for comment, a spokeswoman for the VEC wrote in an email Thursday that the agency "assesses eligibility according to federal guidelines. The VEC works diligently to prevent and address suspected incidents of fraud, including flagging the use of multiple claimants with similar bank accounts, addresses, and/or e-mails."
"We are aware of and tracking this specific case, but cannot provide further comment due to pending litigation," she added.
The complaint in that case — one of an apparent number of such schemes — was filed Jan. 15. It charges two former Virginia inmates, John Paul Tierney, 35, of Virginia Beach, and Candice Lee Pearce, 30, of Boydton, with conspiracy to commit fraud in connection "with a major disaster or emergency benefit" and with fraud.
The two are accused of getting a total of roughly $75,000 in unemployment benefits approved and paid, some $51,198 of which was to be paid for five ineligible Virginia prison inmates — one of them Tierney, who was still a state prison inmate last year.
It is unclear how many, if any, of the other inmates knew their personal identification information was allegedly being used to obtain benefits in their name.
It is also unclear how much money was actually netted in the scam. Payments were made to debit cards in the inmate names and were mailed to addresses in Hopewell. Pearce allegedly retrieved at least one of the cards, but others were returned to the VEC because the Hopewell addresses were invalid.
According to the Virginia Department of Corrections, Tierney was released on Jan. 20 after serving sentences for robbery and firearms convictions in Virginia Beach. Federal court records indicate he is being held pending resolution of the Jan. 15 fraud charges.
The Department of Corrections said Pearce was released from supervision on Nov. 13 but could provide no further information. Court records show both are being held in jail pending the federal charges.
The affidavit, from Joseph Zajac, a special agent with the U.S. Department of Labor, states, "Due to the pandemic, the VEC was receiving and processing an extraordinary number of UI claims."
Because of the additional funds available as a result of the pandemic measures, especially the extra $600 a week in Federal Pandemic Unemployment Assistance benefits, the amount of unemployment insurance being paid out was "considerable," according to the affidavit.
"In addition, the VEC was processing retroactive unemployment insurance claims, meaning that claimants who filed in June 2020 and attested they had been unemployed since March 2020 could receive retroactive benefits going back to March 2020," says the government.
In June, the VEC began reviewing unemployment and pandemic unemployment assistance claims and in August learned that ineligible prison inmates in other states were receiving unemployment benefits.
During the summer, the Virginia Department of Corrections alerted the Virginia Office of the Inspector General to the alleged fraud of unemployment insurance and pandemic unemployment assistance claim from Tierney, then an inmate at the River North Correctional Center in Independence, according to authorities.
That claim, according to the affidavit, was filed by Pearce, who also allegedly filed claims for other River North inmates as well as one for herself and one in the name of her mother.
Summaries of recorded telephone calls between Pearce and Tierney in the summer allege that they arranged for Pearce to file a claim for him. In a July 3 conversation, he allegedly told her that he found five to six other inmates who wanted Pearce to file unemployment claims for them. On July 10, he allegedly gave her their Social Security numbers and dates of birth.
The affidavit states that when Pearce was questioned by authorities, she admitted filing for benefits for five to seven inmates but said only one claim was approved. She also allegedly said that she gave the money for that claim, $650 to $700, back to the inmate.
The government alleges that the claims submitted by Pearce for the inmates contained false and misleading information including false addresses — they were all being held in prison — and "last employer" information. Applicants must also verify they are ready, willing and able to work if employment became available.
One of the inmates denied to authorities that he had given Tierney his personal identifier information and said he did not know who sent $500 to his commissary account. The inmate said he purchased $400 worth of commissary items for Tierney and in exchange he kept $100, reported Zajac.
Three other inmates whose claims were paid also denied giving personal identifier information required to apply for benefits to Tierney.