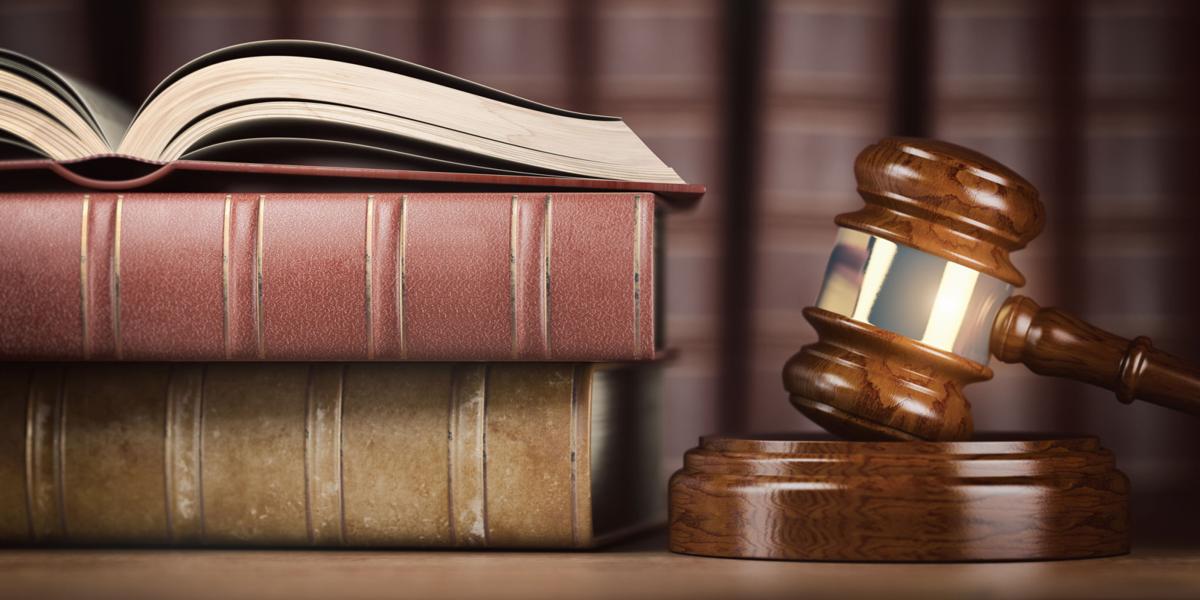 A divided three-judge panel of the 4th U.S. Circuit Court of Appeals ruled in a Charlottesville case Tuesday that longstanding federal law banning licensed firearms dealers from selling handguns to 18, 19 and 20-year-olds is unconstitutional.
"When do constitutional rights vest? At 18 or 21? 16 or 25? Why not 13 or 33?" wrote Judge Julius N. Richardson. "In the law, a line must sometimes be drawn. But there must be a reason why constitutional rights cannot be enjoyed until a certain age.
"Our nation's most cherished constitutional rights vest no later than 18. And the Second Amendment's right to keep and bear arms is no different."
Richardson, joined by Judge G. Steven Agee, wrote that, "Despite the weighty interest in reducing crime and violence, we refuse to relegate either the Second Amendment or 18- to 20-year-olds to a second-class status."
They concluded, "We hold that the challenged federal laws and regulations are unconstitutional under the Second Amendment."
The case stemmed from a suit filed against the Bureau of Alcohol, Tobacco, Firearms and Explosives by a 19-year-old woman and a 20-year-old man — who has since aged out of the case. The two wanted to buy handguns from licensed dealers but were unable to because of a law Congress passed in 1968 that prevents licensed firearms dealers from selling handguns to 18-, 19- and 20-year-olds.
The majority opinion reversed U.S. District Judge Glen E. Conrad who dismissed their suit after ruling that the laws "are among the 'longstanding prohibitions' and 'conditions and qualifications on the commercial sale of arms.' "
Conrad also found that the laws fell outside the scope of the Second Amendment because similar regulations were historically common among the states.
In a dissenting opinion, Judge James A. Wynn, Jr. disagreed arguing that, "The majority breaks new ground and creates a circuit split by striking down a modest effort at gun control passed more than fifty years ago that does not prevent young adults from purchasing, possessing, or using handguns."
The challenged provisions only cover the commercial sale of firearms, he noted. "Young adults aged 18 to 20 may still possess and use handguns, may still receive handguns as gifts, and can even purchase handguns through unlicensed, but otherwise legal, private sales," wrote Wynn.
"I would hold that the challenged provisions are facially valid longstanding conditions and qualifications on the commercial sale of arms," he wrote.
Carl Tobias, a professor at the University of Richmond School of Law and an expert on the court said, "This is another very technical, controversial area of the law in which the three-judge panel is split."
Tobias, citing two Fourth Amendment cases that sharply split the Richmond-based appeals court in the past year, said the losing party in this case might also ask the full court to take the issue up and support Wynn's position.
Richardson, writing for the majority, said that, "Congress used disproportionate crime rates to craft over-inclusive laws that restrict the rights of overwhelmingly law-abiding citizens. And in doing so, Congress focused on purchases from licensed dealers without establishing those dealers as the source of the guns 18- to 20-year-olds use to commit crimes."
The majority noted that, "the same 18- to 20-year-old men and women we depend on to protect us in the armed forces and who have since our Founding been trusted with the most sophisticated weaponry should nonetheless be prevented from purchasing a handgun from a federally licensed dealer for their own protection at home.
"We refuse to accept this conclusion. These men and women who, historically, have served either voluntarily or by conscription may not be read out of 'the people' in the Second Amendment," held the majority.
The majority wrote that 18-year-olds possess Second Amendment rights and enjoy almost every other constitutional right and that at the time of the country's founding they were required to serve in the militia and furnish their own weapons.