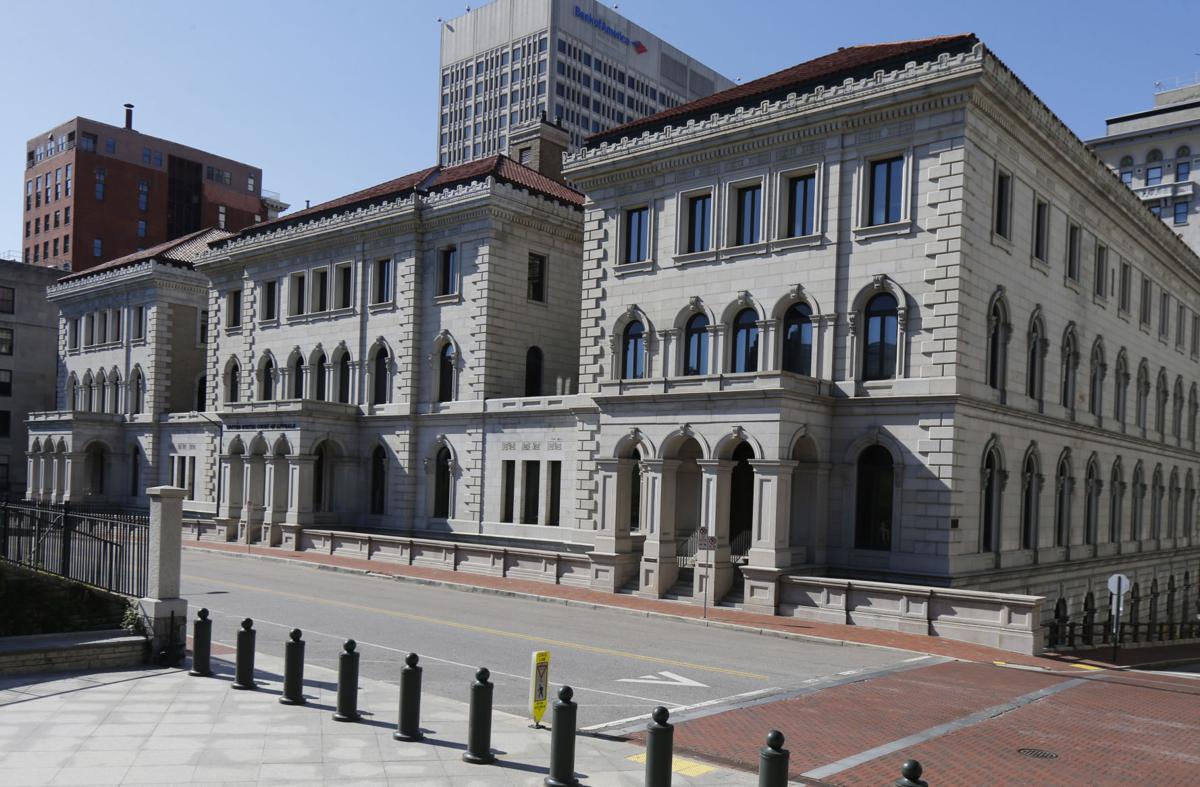 The U.S. Fourth Circuit Court of Appeals ruled on Wednesday that bathroom policies segregating trans students from their peers are unconstitutional — a win for transgender students like Gavin Grimm, who fought a five-year-long battle against a Gloucester County School Board policy that refused him the right to use the boys restroom at Gloucester County High School as a transgender man.
Grimm, a client of the American Civil Liberties Union, sued, citing a violation of equal protection and Title IX, which protects individuals from sex discrimination.
His case — a flashpoint for LGBTQ rights in education — reached the Supreme Court in 2017 but was sent back to the Fourth Circuit after the Trump administration rescinded Department of Education protections for trans students under Title IX, a federal civil rights law that protects individuals from sex discrimination.
On Wednesday, the court ruled 2-1 that Title IX also applies to trans students and the School Board's policy was unconstitutional, upholding its 2016 decision that also ruled in favor of Grimm.
"We are left without doubt that the Board acted to protect cisgender boys from Gavin's mere presence — a special kind of discrimination against a child that he will no doubt carry with him for life," wrote U.S. Circuit Judge Henry Floyd in the majority opinion.
Floyd added that the board pushed forward prejudiced policies — without consulting medical professionals — even as schools across Virginia and the country implemented trans-inclusive bathrooms.
"How shallow a promise of equal protection that would not protect Grimm from the fantastical fears and unfounded prejudices of his adult community," continued Floyd.
U.S. Circuit Judge Paul Niemeyer wrote in the dissenting opinion that the board's actions were justified since the law does not require high schools to do more than provide unisex restrooms for any student to use and the "mere presence" of Grimm would give way to an invasion of privacy.
The board did not identify instances in which this occurred, according to the lawsuit.
In a statement Wednesday, the School Board — which adopted the policy Grimm sued against in 2015 — said it has no comment and is reviewing the decision.
The policy stated students could only use bathrooms that matched their "biological gender" and the board opted to build single-stall bathrooms as an "alternative" for individuals with "gender identity issues," according to the lawsuit.
This followed public comment that included people who referred to Grimm as a "freak" and asked "must we use tax dollars to install fire hydrants where you can publicly relieve yourselves?"
He was a sophomore in high school at the time.
Grimm's parents spoke out against the policy, saying the requirement to use the nurse's office was "humiliating" and took away from his education. Grimm added that no one had ever questioned his use of the men's bathroom prior to the School Board's ruling.
Even after Grimm provided state-issued orders stating he's a man and provided the documentation to the school, the board did not agree to change his school records. The court also ruled this as unconstitutional, saying no school system can deny a student their transcripts.
"All transgender students should have what I was denied: the opportunity to be seen for who we are by our schools and our government," Grimm said in a statement following the verdict. "Today's decision is an incredible affirmation for not just me, but for trans youth around the country."
In a similar 2019 case in the Third Circuit of Appeals, located in Philadelphia, the court ruled that trans students were not a threat to others and forcing them to use separate restrooms would "publicly brand all transgender students with a scarlet 'T,' and they should not have to endure that as the price of attending their public school."
Josh Block, a senior staff attorney with the ACLU LGBT & HIV Project, said Wednesday's ruling emphasized the school's obligation to create a safe and welcoming environment for all students.
"Transgender students belong in our schools," Block said.
(804) 649-6103
Twitter: @sabrinaamorenoo