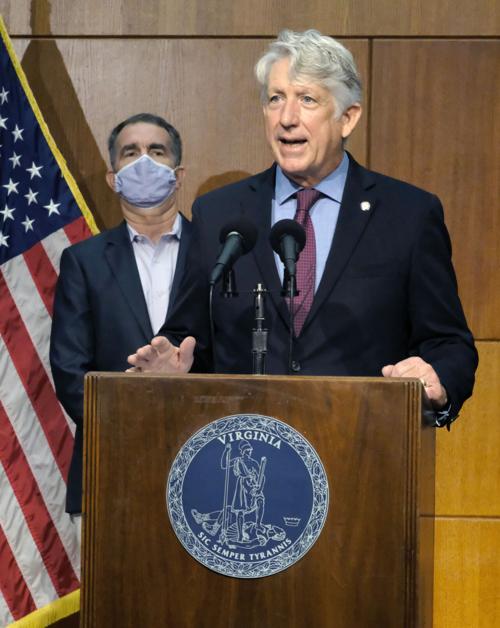 Five Democratic lawmakers joined a call for Attorney General Mark Herring to investigate a fatal police shooting in Virginia Beach, but Herring said through a spokesperson that the law doesn't allow him to.
Del. Jay Jones, D-Norfolk, who is challenging Herring for his job in the June 8 Democratic primary, this week called on Herring to investigate the fatal shooting of Donovon W. Lynch, a 25-year-old Black man, by a police officer in Virginia Beach.
The shooting happened over the weekend during a violent evening at the Virginia Beach Oceanfront in which one other person was killed and others wounded.
Dels. Jeff Bourne, D-Richmond, and Paul Krizek, D-Fairfax, joined Jones in a phone call Thursday with reporters.
They said Herring should use his power as attorney general to provide a second set of eyes and dig into the shooting even while Virginia State Police investigate.
Bourne, who was a deputy attorney general under Herring during his first term, said it is "beyond my comprehension ...why the attorney general, who has the powers, who has the resources to investigate this issue," would not do it.
Herring has declined to be interviewed about the situation. However, he said in a statement this week that he supports Virginia State Police doing an investigation. State Police are commonly called to investigate high-profile shootings by local police departments, and that investigation is underway.
The calls from Jones and other Democrats prompted a dispute between them and their party's attorney general over what the law allows.
"While we appreciate the expression of confidence from these legislators, state law does not give the Office of Attorney General authority to launch its own investigation in a situation like this," Herring spokesperson Charlotte Gomer said in an email.
Bourne replied: "Where there's a will, there's a way."
Gomer said Herring met on Tuesday with Lynch's father and community members in Virginia Beach and shares the concerns of lawmakers for a thorough investigation.
Other lawmakers calling on Herring to investigate the shooting are Del. Lashrecse Aird, D-Petersburg, Sen. Joe Morrissey, D-Richmond and Del. Marcus Simon, D-Fairfax.
Herring is seeking a third term this year.