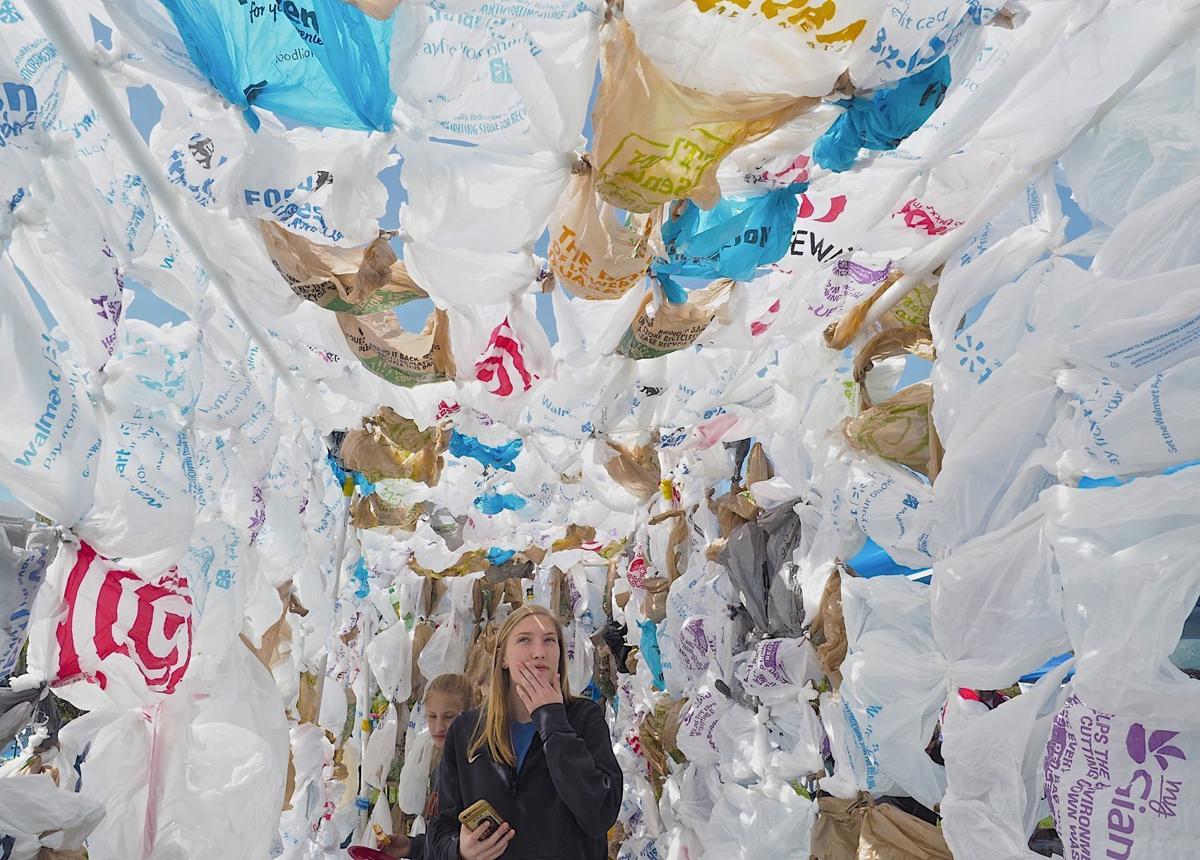 When the Virginia General Assembly approved a bill in January 2020 that allowed jurisdictions to impose a 5-cent tax on disposable plastic bags, Fredericksburg City Council member Kerry Devine was eager to bring the measure to the city.
But COVID-19 put a halt to that idea as Devine empathized with restaurants that were trying to make it through the pandemic.
Now that normalcy is being restored, Devine introduced the idea to City Council on Tuesday.
Fredericksburg officials directed City Attorney Kathleen Dooley and her staff to look into the possibility and return with a proposed ordinance in July.
No one on City Council spoke against Devine's proposal, which she believes will reduce litter in Fredericksburg.
"The issue of plastic is such a huge problem in this country," Council member Tim Duffy said. "Less than 10 percent of all the plastic ever created is recycled. … It's clear that we're not going to recycle our way out of this problem. We have to reduce our way out of this problem."
Devine said if the ordinance is approved, 3 cents of the tax would go to city government, and 2 cents would go to the retailer until 2023. After 2023, the retailer would get 1 penny of the tax.
Devine said the goal is to encourage reusable bags, paper bags or no bags at all when customers of city establishments pick up groceries or food orders.
The tax does not apply to produce bags, meat bags, trash bags or other bags purchased in bulk. But Devine encouraged city residents to "steer clear" of plastic used for produce and meat, as well.
She said Fredericksburg being close to the Rappahannock River should give city officials more incentive to implement the ordinance.
Devine said her desire is that no taxes will be collected. She hopes everyone will get in the habit of using paper bags or reusable bags. She said any taxes collected would go toward environmental education or purchasing reusable bags for residents who receive government assistance.
Assistant City Attorney Dori Martin recently attended a webinar on the issue. Dooley said her staff is waiting on guidelines from the Virginia Department of Taxation that are expected later this month.
Roanoke City Council unanimously passed the plastic bag tax last month.
In other business, City Council voted unanimously to allocate surplus motor fuel taxes for various transportation projects included in the budget.
The $1.2 million surplus will be used for asphalt and concrete repairs ($500,000), Sophia Street parking garage debt service ($301,380), FRED transit operations ($131,554), Sophia Street garage repairs ($120,000) and the renaming of Jefferson Davis Highway to Emancipation Highway ($70,000), among other, smaller projects.
City Council also authorized the purchase of six new FRED buses at $168,568 each, for a total of more than $1 million.
Council was presented a resolution from the House of Delegates recognizing city government for earning five Virginia Municipal League awards in 2020.
Mayor Mary Katherine Greenlaw also read a proclamation recognizing the importance of Juneteenth, which was designated an official state holiday in 2020.
She noted that a motorcade will proceed from Dixon Park in the city to Pratt Park in Stafford County on June 19 and a cultural festival will be held at W.L. Harris Playground in Mayfield that day, as well.
Taft Coghill Jr: 540/374-5526