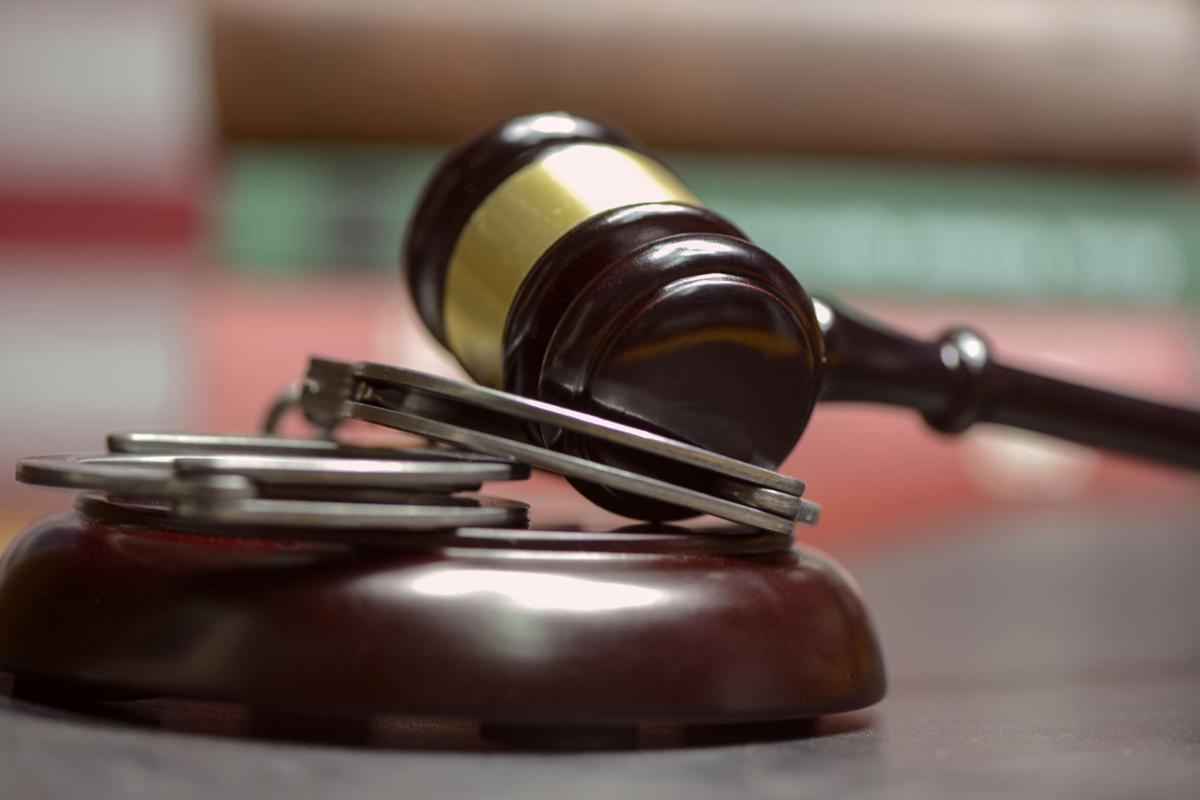 A Glen Allen physician fathered two children 30 years ago with a patient who did not know he was the "anonymous" donor of sperm used in artificial insemination procedures he performed for her, the doctor admitted in a court filing last month.
Dr. Michael S. Kiken — who is said to have practiced in the Richmond, Washington, Lynchburg and Martinsburg, W.Va., areas and for the Virginia Department of Corrections — is the defendant in a federal suit filed by a California woman alleging she was the victim of fertility fraud that resulted in the birth of two children.
Katherine Richardson Richards, of Livermore, Calif., alleges in the lawsuit that Kiken inserted his own sperm into her "without her consent and against her wishes. Some people call this 'medical rape.' But regardless of the name, this heinous act is unethical, unacceptable, and illegal."
The lawsuit, which was filed Sept. 16, says that in 1978 she and her husband, newlyweds, turned to Kiken, then practicing in California, for fertility treatment and that he used his own sperm to impregnate her, "rather than, as promised, sperm from an anonymous donor."
"Plaintiff learned of this betrayal only recently, after her daughter obtained her 23andMe DNA profile. Plaintiff's daughter and son are both the result of Defendant's medical rape of Plaintiff," the suit alleges. Richards, the suit says, "is shocked and devastated by Defendant's disgusting abuse of his power to violate her trust."
Kiken did not immediately respond to a request for comment Tuesday, but in a response filed by his lawyers last month, Kiken denied any wrongdoing and "admits that Dr. Kiken inserted the sperm of an anonymous, to the plaintiff, donor as requested, which was his own sperm."
He objected to the use of the phrase "medical rape," which he said is not a medical or legal term.
Kiken added that in 1979 and 1980, there were no commercially available sperm banks close enough to the place of insemination and that adequate cryogenic freezing and thawing techniques were not well-established at the time and chances of conception were low.
"Anonymous donor meant that the patient would not know the donor's identity, he would be anonymous to her," and that she consented to be artificially inseminated with anonymous donor sperm, according to Kiken's response.
According to Richards, she agreed to undergo the artificial insemination she underwent in 1979. Among other things, she said she and her husband were promised that the sperm would come from a sperm bank donor who would never know her identity. The donor would be a medical student or medical intern, roughly 22 to 28 years old, would physically resemble her husband, be in excellent health and share in the Christian faith.
Richards' husband died in 2000, and the suit says he was 5-foot-11 with an athletic build, had a pinkish skin tone, hazel eyes and a family background of Norwegian, Irish and English ancestry.
Kiken, according to the suit, was shorter in stature, slender, Jewish, with an olive complexion and in his late 30s.
She became pregnant in 1979, giving birth to a daughter in 1980. The suit alleges the couple returned to Kiken to conceive a second child and their son was conceived in 1981 from sperm that Kiken said was from the same sperm bank donor because he had saved the donor's reference number.
Last year, Richards' daughter received a 23andMe DNA kit as a gift and learned that she was 50% Irish and French and 50% Ashkenazi Jewish. It also showed she is a carrier of Tay-Sachs disease, a serious genetic disorder.
In his response, Kiken said that he is Jewish and that in 1979 he was 36 years old, 5 feet, 8 inches, weighed 154 pounds and had a fair complexion. Kiken also said that he and his family "are negative for Tay-Sachs."
According to Richards, her daughter also learned that another woman who sought fertility treatment from Kiken was allegedly unknowingly impregnated with sperm from Kiken and not from a medical student or intern. The daughter and half-brother grew up 15 minutes from each other, were in the same grade and shared similar friend circles.
Richards said she would never have given Kiken permission to use his own sperm and that as a consequence of his having done so she has suffered debilitating anxiety and emotional pain.
The suit seeks unspecified punitive damages and alleges battery, fraud, breach of fiduciary duty, intentional infliction of emotional distress, unjust enrichment, negligence, breach of contract and other wrongdoing.
The suit was filed by Adam Wolf, of Peiffer Wolf Carr Kane & Conway, in San Francisco, and the case has been assigned to U.S. District Judge Yvonne Gonzalez Rogers in the federal courthouse in Oakland.
Wolf, according to a spokesman for the firm, has handled hundreds of cases over the last six years regarding "IVF/genetic material" that have involved well over 1,000 victims. Last year Wolf led his firm's push for national legislation "to rein in the abuses of IVF and fertility clinics."
According to Wolf, thanks to home genetic testing kits that now are widely available, thousands of fertility fraud cases in which IVF/OB-GYN doctors secretly used their own sperm in carrying out fertility treatments will soon be discovered.
"That is why we are renewing the call for federal regulation to rein in an industry run amuck," Wolf said in a prepared statement.
Wolf said that most of the individuals who are the product of fertility fraud will be 30 to 45 years old and learning about it now because of the advent of inexpensive and widely available home DNA testing kits, such as from Ancestry.com and 23andMe.
In August 2019, Wolf's firm published "The Fertility Center Regulation Crisis in the U.S.," a report calling on Congress to impose tight and highly transparent IVF clinic oversight, the spokesman said.
According to the Virginia Department of Corrections, Kiken's work as a contract employee ended this March. The law firm said that in recent years the department has paid Kiken more than $500,000 for work at the Virginia Correctional Center for Women in Goochland County.