This weekend, a few hundred people will gather to select a GOP nominee to represent a Southside House District that extends from Goochland and Fluvanna counties to Appomattox.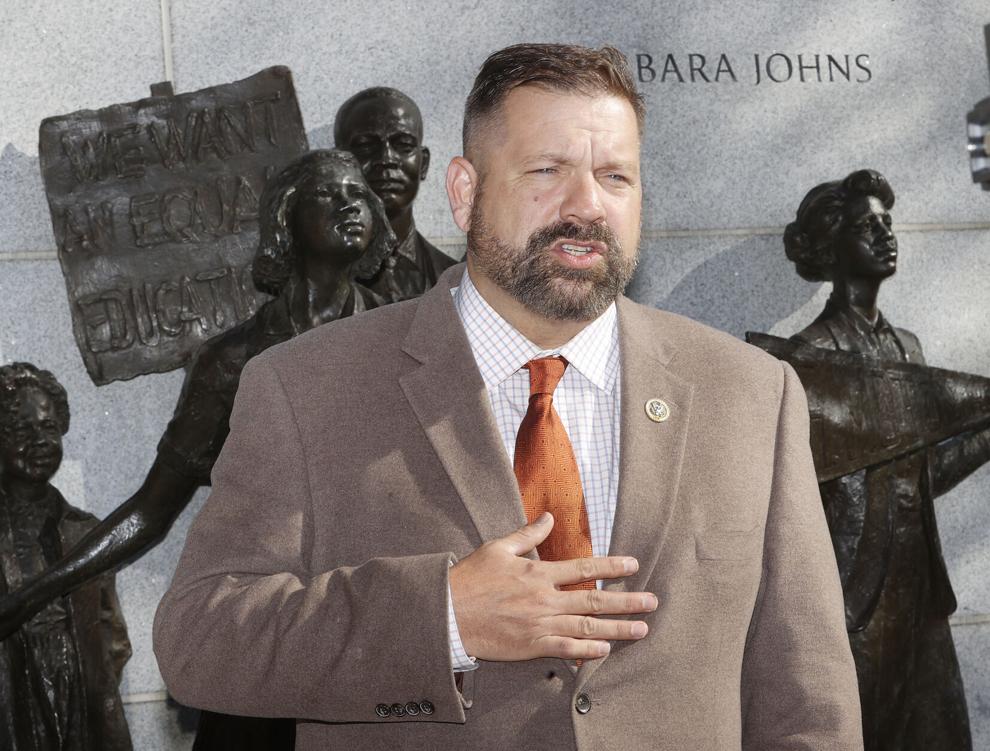 Tom Garrett, a former state senator-turned 5th District congressman, is hoping for a comeback nearly five years after he announced he would not seek re-election to Congress in order to focus on dealing with his alcoholism.
After attending conventions and GOP meetings over the years, Appomattox attorney Kevin Bailey thinks he can "do a good job" in the state legislature.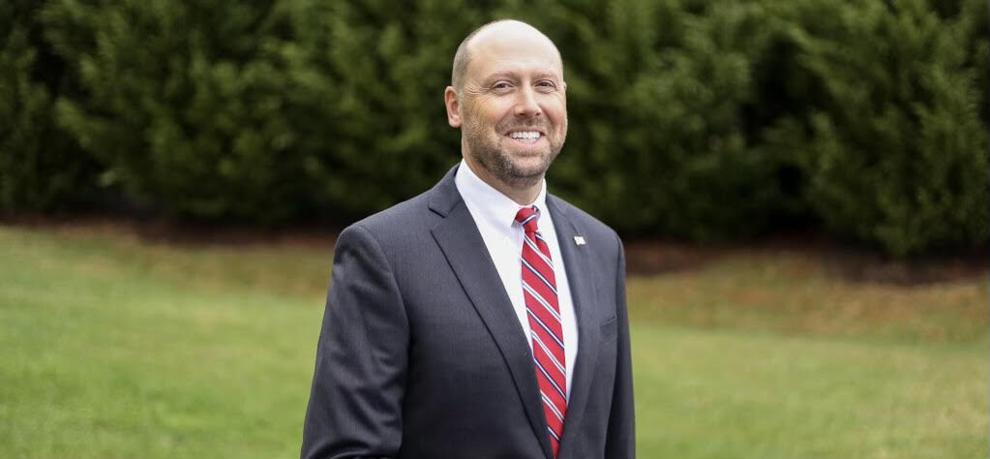 After serving as a legislative aide to a state senator and engaging with communities around the 56th District, Jennie Wood is eager for the chance to represent it.
With no apparent Democratic or independent candidates so far, whoever wins the GOP convention on Saturday is likely to represent the district next year.
The positions of the conservative candidates overlap on certain issues — they are in favor of restrictions or bans on abortion access, fiscal conservatism and supporting businesses in the rural agricultural district.
They each also echo the popular conservative call to give parents more say in school curricula, and they support the education savings accounts that GOP legislators attempted to create this recent session. (A bill sponsored by Del. Glenn Davis, R-Virginia Beach and backed by Lt. Gov. Winsome Earle-Sears, stalled in a House committee. It would have allocated a portion of per-pupil state funding to a savings account for parents to spend on private school tuition or other specified education expenses.)
A number of people, apportioned per locality, have been selected to vote in Saturday's convention at Cumberland High School. That means less than a thousand of the district's more than 40,000 registered voters will choose the nominee.
Bailey, an Appomattox-based attorney, is a graduate of the Liberty University School of Law. A conservative Republican, he supports smaller government and lower taxes. He plans to support funding for law enforcement and believes that life begins at conception.
While the 56th District is strongly Republican, Bailey noted that it will be important for Republicans to hold onto their edge there and secure an advantage in the Democrat-controlled Senate in order to pass any abortion restrictions or bans.
With his experience in criminal justice law, Bailey would like to make sure that repeat offenders receive harsher sentencing. He is critical of a 2022 law that allowed defendants to choose a trial by jury or to face a judge in what is called a bench trial. Bailey said the process can sometimes lead to lighter sentences for some defendants.
And, for instances where someone is repeatedly caught up in the criminal justice system due to addiction issues, he thinks incarceration can end the cycle.
"I don't think if you have a first offense for a Schedule I drug, you should be locked up. You should first look to rehabilitation," Bailey said. "But after someone has had several goes at it, I think lengthy incarceration is the only way to help them get off drugs."
Bailey's inspiration to run for the seat partly stemmed from the recent years of Democratic control in the state legislature. He said he has heard a lot about education concerns from his potential future constituents, who he says have expressed a desire to have more input into school curricula.
"Certain topics should be off-limits in a classroom setting," Bailey said.
He had been frustrated with COVID-related restrictions spearheaded by then-Gov. Ralph Northam, a Democrat. While Bailey noted the fear and lack of information at the onset of the pandemic, he was critical of the duration of the restrictions.
Bailey feels ready to represent voters in the conservative district. His endorsements include Sen. Amanda Chase, R-Chesterfield; Del. Les Adams, R-Pittsylvania; along with a variety of local elected officials in Lynchburg, Buckingham and Fluvanna — people he is ready to work with or for.
"I've been practicing law for almost 15 years. I am friends with several people in the General Assembly," Bailey said. "Though I've never been a politician, I'm ready to work day one — to chip in and be part of the process."
Wood, a single mother with a background in marketing and events, said she would not just represent the district, but also the demographic of single, working mothers.
"There aren't many people like me in the General Assembly," Wood said.
She initially took an interest in government during the pandemic, when she felt the limitations on gatherings that the Northam administration established had gone on too long and were too restrictive.
Putting her paralegal studies degree from the University of Richmond to use, in 2022 she worked as a legislative aide for Sen. Mark Peake, R-Lynchburg. The experience gave her a firsthand look at the inner workings of state government and the legislative process.
In preparing for her campaign, Wood said she has spent a lot of time meeting with people from groups and industries within the district to get a better sense of how she could help with issues at the state level.
For example, in meeting with volunteer fire departments, she heard of their struggles to afford the equipment their members need. Volunteer departments exist to fill gaps where professional departments are lacking. Insufficient resources within departments can negatively affect the people the departments serve.
"This affects response time. We need to support these volunteer departments," she said.
Noting the rural nature of the district, Wood plans to address gaps in rural broadband access, support area farmers and "find ways to create more jobs" in the district. She said the area is "ripe" for hemp agriculture, and she plans to support the industry within the legislature along with other agriculture, like farms and timber-cutting industries.
Wood supports bolstering technical education programs in schools to expose students to various career paths should they not wish to pursue a career that requires a college degree. It can also be a way to retain population in the area, she said.
"We are losing population in this district because there's less incentive to keep kids here or bring people here," she said. "We can provide services for our residents that are much needed. We can provide these kids with amazing careers and business opportunities that they can go start businesses in our community, bring economic growth, and we can keep them here."
She noted the role of broadband in education and telehealth, as well as business and economic development.
"Growing broadband access can also bring data workers and remote workers," she said. "I think people would love to live here with our rolling hills and gorgeous mountain views."
Garrett, the former senator and congressman, is hoping for a political comeback after a hiatus to cope with his alcoholism. The military veteran and solar company co-founder was an assistant state attorney general and Louisa County's top prosecutor before he served Virginia's 22nd Senate District from 2011 to 2017. That Senate district included a number of the same counties he is now seeking to represent in the House of Delegates.
Garrett represented the 5th District in Congress from 2017 to 2019. The district was then the size of the state of New Jersey and stretched from the North Carolina border upward, almost to Maryland.
At the time, he had also been subject to an Office of Congressional Ethics investigation that later found had Garrett misused staff for personal tasks outside of their official duties.
After struggling with his addiction for years, Garrett decided in 2018 not to battle challengers for the congressional seat and to battle alcoholism instead.
"I'm an alcoholic. I'll always be an alcoholic," he said last November when he announced his candidacy for the 56th District seat. "I haven't had a drink in 4 1/2 years. As soon as I start declaring victory over anything, it will come back and tap me on the shoulder."
In the meantime, Garrett said that, if elected, his experience will help him be ready to dive back into work immediately.
The biggest issue he wants to tackle is education, having grown dissatisfied with school curricula in recent years.
"I think COVID has a legacy that will be written about for generations. But I think the preeminent legacy of COVID is allowing parents to peer over the shoulders of their children," Garrett said.
During the 2021 gubernatorial election, a key issue had been the debate over when to reopen schools. Some parents began to look at their children's schoolwork with more scrutiny.
Critical race theory is a legal framework taught in college that explores how systems and institutions have disadvantaged people based on their race. Though not technically a course within K-12 education in Virginia, opponents say the writings on the topic are still influential in curricula and training at those levels.
Opposing alleged CRT in schools became part of Republican Glenn Youngkin's successful gubernatorial campaign, but Garrett thinks the work is not done.
Garrett worries that schools are teaching children not to feel encouraged or empowered to achieve.
"We need to start teaching our kids not about differences between races," he said, but instead that there is but one race — and I genuinely believe this — and that's the human race."
Charlotte Rene Woods (804) 649-6254
@CharlotteWords on Twitter