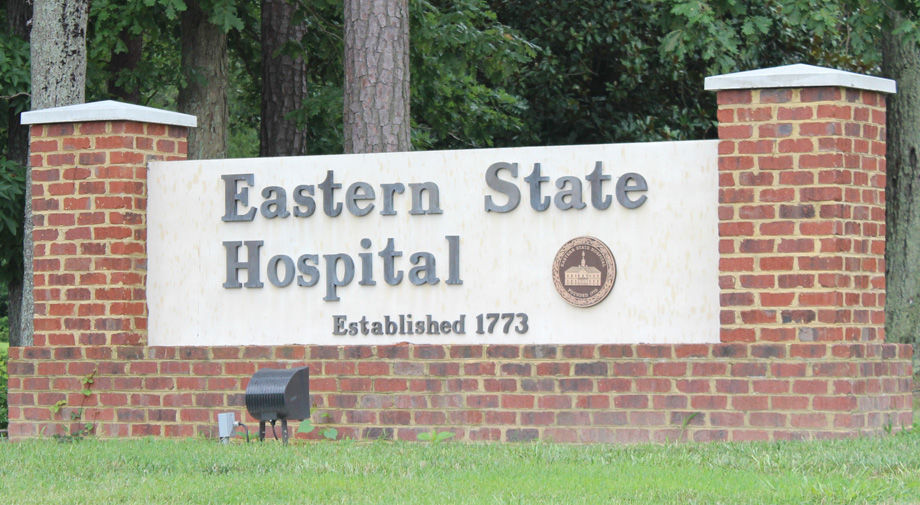 Virginia has begun vaccinating employees and geriatric patients at state mental hospitals against COVID-19, which has forced four facilities to close admissions because of ongoing outbreaks of the virus.
The state is administering the vaccine at eight behavioral health facilities — including the Virginia Center for Behavioral Rehabilitation, a facility in Nottoway County for civilly committed sex offenders — while a federal partnership of national pharmacies is vaccinating staff and patients at four others.
The Virginia Department of Behavioral Health and Developmental Services has supplies to vaccinate its nearly 5,500 employees, as well as 271 geriatric patients, either by the hospitals themselves or the national pharmacy partnership with CVS and Walgreens.
"Vaccinations for patients and staff are well within the capabilities of our facilities," Craig Camidge, director of emergency management, said in an interview on Wednesday.
Virginia's behavioral health facilities have been hit hard by COVID-19, which has killed 12 patients at state mental hospitals and three residents of the center for sexual offenders, as well as a nurse at the Southern Virginia Mental Health Institute in Danville. The facilities had 169 active cases on Tuesday, with an additional 70 tests for the virus pending, and were operating at more than 97% of their capacity.
"We have positive cases at all of our facilities," Behavioral Health Commissioner Alison Land said Wednesday.
The vaccines, one produced by Pfizer-BioNTech and the other by Moderna, come at an especially crucial time for front-line employees at the facilities, many of which have had to curtail admissions because of depleted staffing and the challenge of separating patients who have tested positive for COVID-19 from those who have not.
Last week, the department said it had placed a "temporary hold on civil admissions" at Central State Hospital near Petersburg. The hospital had 23 employees and 10 patients who tested positive for the virus. A vaccination clinic is planned at the facility on Friday.
The state also had halted admissions to Piedmont Geriatric Hospital in Burkeville, where nine patients died during a COVID-19 outbreak during the summer. On Tuesday, 25 patients and three employees were listed as positive for the virus. The other deaths include three patients at Southwest Virginia Mental Health Institute in Marion and three residents of the behavioral health center for sex offenders in Nottoway.
The state also closed admissions to Hiram Davis Medical Center, part of the Central State complex in Dinwiddie County, because of a COVID-19 outbreak that resulted in 17 employees and 12 patients testing positive for the virus as of Tuesday. Most patients at the medical center are admitted from other state behavioral health facilities.
Catawba Hospital, a facility in Roanoke County that serves a combination of adult and geriatric patients, also remained closed to admissions, although Land said in a memorandum last week that "positive cases continue to trend downward" at the hospital. Five patients and five employees were listed as positive for the virus on Tuesday.
The pandemic also has depleted staffing at the Commonwealth Center for Children and Adolescents in Staunton. The hospital, the only state facility for children and youth with serious behavioral health disorders, had been operating at 36% of capacity because its depleted staff but recently expanded to 50% capacity. Three dozen employees have recovered from the virus, while three tested positive as of Tuesday.
"We are under-staffed at all of our facilities," Land said on Wednesday.
"It does make it hard to retain the staffing during the pandemic," she said. "Some people are just scared."
The state received doses of Moderna vaccine on Monday to administer to employees at eight facilities, as well as about 100 geriatric patients at Catawba and Eastern State Hospital near Williamsburg. The CVS/Walgreens partnership is administering the Pfizer vaccine to employees and patients at Piedmont — where the first clinic was held on Wednesday, to be followed by another on Thursday — and long-term care patients at Southwest Virginia Mental Health Institute.
The pharmacy partnership also will administer vaccinations at Hiram Davis, where a clinic has been scheduled, and Southeast Virginia Training Center in Chesapeake, which is the last remaining state facility for patients with serious intellectual and developmental disabilities. Two employees at the shuttered Central Virginia Training Center near Lynchburg will be vaccinated in a later phase along with employees of the department's central office in Richmond.
Before vaccinating patients, the state said it will obtain their permission or that of their authorized representatives.
Land said she expects some employees to decline vaccination because of concerns about the efficacy and safety of the vaccines, both approved by the U.S. Food and Drug Administration for emergency use.
"We really want them to take it," she said, "but we can't force them."