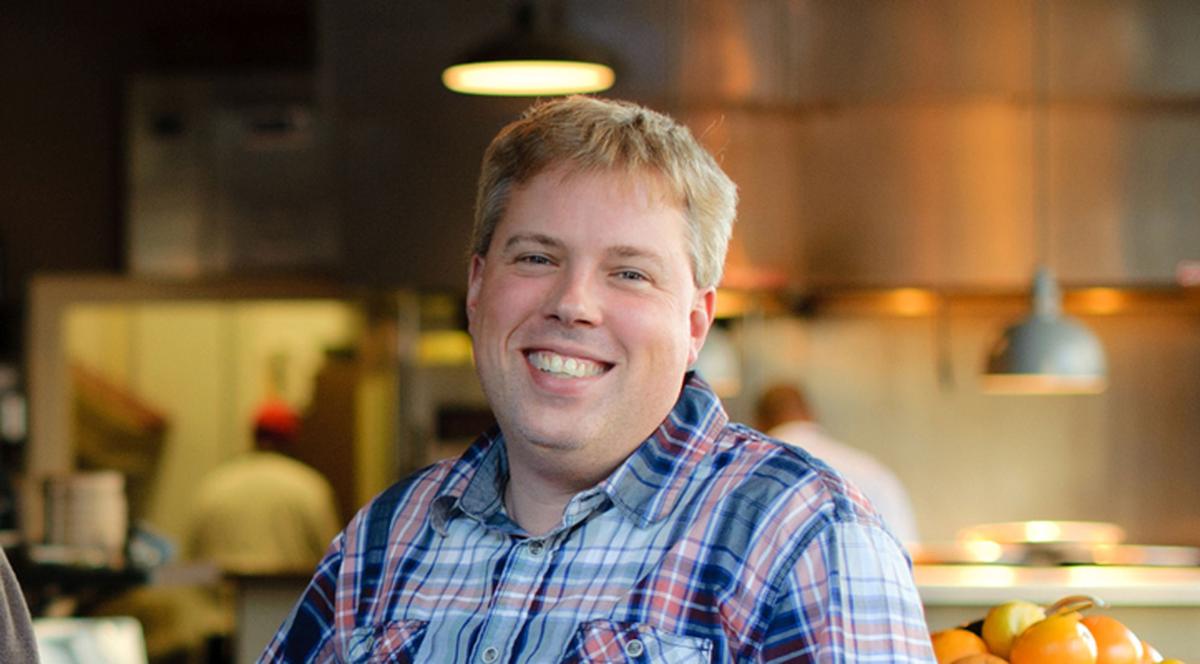 Travis Croxton wouldn't normally pin his hopes on the U.S. Congress for his business to survive.
Croxton also said he wouldn't have expected Virginia to dash those hopes for the business that he and his cousin, Ryan Croxton, built from a family oyster farm on the Rappahannock River in Middlesex County almost 20 years ago.
But that's what he said he faces as the Virginia Senate attempts to fashion a compromise to give businesses a break on state income taxes for the losses they suffered during the COVID-19 pandemic without blowing a potential $900 million hole in the two-year state budget.
"I get that Virginia may have a budget shortfall, but they need to find it somewhere else," Croxton said Tuesday, "not through taxing the pandemic relief funds."
Gov. Ralph Northam has a different opinion of the dilemma that Congress caused for states under a new emergency relief package that gave businesses and individuals what his administration considers a "double tax benefit" on forgivable federal loans that were converted to grants.
Those taxpayers don't have to pay income tax on the money, but they still get to deduct their expenses, while businesses that didn't get the loans don't have the same tax advantage.
"If you're talking about helping small businesses, we don't think tax policy is the way to do it," Secretary of Finance Aubrey Layne told a special Senate Finance subcommittee on Monday. "We think direct grants are."
With the House Appropriations and Senate Finance committees preparing to adopt different versions of the budget on Sunday, pressure is mounting for a solution that will help taxpayers, protect state revenues and allow taxpayers, and the accountants who serve them, to prepare for income tax season that opens on Feb. 12.
"It's very, very complex and high stakes, and there's not an easy answer," said Emily Walker, vice president of advocacy at the Virginia Society of Certified Public Accountants.
The House Finance Committee adopted legislation last month that would not conform Virginia tax policy to the new provision of the Consolidated Appropriations Act, a $900 billion emergency relief package that Congress adopted on Dec. 27 in tandem with a $1.4 billion bill to fund the federal government through next September.
However, the bill proposed by House Finance Chairwoman Vivian Watts, D-Fairfax, has idled on the House floor while the Senate attempts to fashion a compromise that would help taxpayers hurt by the loss of revenue during the public health emergency that Northam declared on March 12.
The pandemic prompted the governor to impose restrictions on business operations and public gatherings to prevent the coronavirus disease from spreading. The public health and economic calamities prompted Congress in late March to adopt the CARES Act, a $2.2 trillion emergency relief package that included billions of dollars in forgivable loans to help businesses that had to close or scale back — if they protected the employees on their payroll from losing their jobs.
"For many of them, this was not a loan they wanted to take out," said Nicole Riley, state director of the National Federation of Independent Business. "This was a loan they took because the government shut their doors and then asked them to keep paying their employees."
The CARES Act exempted the forgivable loans from taxation as income, but also prohibited recipients from deducting expenses that the federal aid may have covered. The new emergency bill changed that equation by allowing the deductions without making the income taxable.
For Croxton, who received multiple Payroll Protection Program loans for his businesses based in Richmond and Middlesex, Congress made a clear decision to help businesses with their federal and state income taxes to help them survive the pandemic.
"This was the declared intention of the federal government, and they're going against it," he said, "It's not right."
It's not that simple, according to Sen. Mark Warner, D-Va., who was a leader in a bipartisan coalition that produced the new relief package.
A spokeswoman said Warner "supported the deductibility of business expenses that were paid with a forgiven PPP loan to make things a little easier on struggling small business owners during the pandemic, but by some estimates it could cost the federal government $120 billion."
"States won't all be able to handle this issue in the same way, partially because states cannot take on debt as the federal government can," the spokeswoman said, "and it's going to be up to individual states, including Virginia, to decide whether their budgets allow them to make a similar change."
Croxton's businesses include Rappahannock River Oysters, the family business he and his cousin resurrected in 2002; Merroir, a small restaurant in Topping, near the bridge that connects the Middle Peninsula to Northern Neck; and Rappahannock, an award-winning restaurant in downtown Richmond that had recovered from a fire in 2017 when the pandemic hit.
"We went from 20 years of building them to losing it in one week," he said.
The Virginia limited-liability companies that the Croxtons own also run restaurants in Washington, D.C.; Charleston, S.C.; and Los Angeles. All of them have been hurt to varying degrees by the pandemic, which intensified in late fall and early winter, and they received more than $1 million in PPP loans to weather the crisis.
The oyster business in Middlesex went from 21 employees to four and has built back to 21, partly because of the continuing demand for oysters by Rappahannock Oyster Bar locations sustained by the PPP funds. Merroir, a small seasonal business, employs no more than 10 people during winter, but was able to bring back its typical summer help through the fall
Rappahannock, the flagship restaurant in Richmond, employs 50 people but hasn't been able to reopen, so the business will have to repay the $275,900 PPP loan, Croxton said. "That one we just had to put into hibernation because there is just no one coming to downtown."
However, he added, "Rappahannock just launched takeout orders and will reopen for indoor dining in March."
The Northam administration has offered a possible solution to the Senate budget committee that would allow limited deductions of expenses, potentially up to $100,000.
The compromise could cost the state from $98 million up to $120 million in the two-year budget just for the 2020 tax year. The cost would increase by $30 million to $40 million if the state also allows the deduction in the 2021 tax year.
The state would lose up to $24 million if it extended the same treatment to other grants and loans, including the Rebuild VA program that Virginia created with CARES Act money to help small businesses that weren't able to get PPP loans.
Senate Finance Chair Janet Howell, D-Fairfax, said the special subcommittee had "come up with what we think is a good compromise," but she asked to remove the emergency clause that would allow the legislation to take effect immediately if each chamber of the assembly approves it by a two-thirds vote.
Removing the emergency clause would allow the House and Senate to adopt competing versions of the legislation that they could reconcile in conference committee. Then they could reattach the emergency clause, if they have the votes to pass it, as the assembly did in 2019 in a hard-fought political battle over conforming with provisions of the federal Tax Cuts and Jobs Act.
The timing is critical for taxpayers and their accountants, who don't want to wait for the law to take effect on July 1. Taxpayers can delay filing their state income tax returns until November, but they would still be required to pay the estimated tax liability by May 1.
A delay in passing the legislation would be challenging, Walker said at the Society of CPAs, but she added, "It would be worse for them to pass nothing."